Ed Sheeran, Electric Picnic, Garth Brooks and more top Ireland's 'Year in Search' music results
As 2022 comes to a close, the Google Year in Search results give us a snapshot of what caught the country's attention over the past year and what daily searches we all had in common.
Google's 'Year in Search' results had some interesting artists from the music world cropping up, including Ed Sheeran, Garth Brooks, Donal Lunny, Meat Loaf, Dermot Kennedy, Adam Levine, Kate Bush, Foo Fighters and Ronan Keating making the top 10.
Electric Picnic was also among the top searches this year in the music category as fans waited in anticipation for Ireland's biggest festival to return this September following a three-year absence due to the Covid-19 pandemic.
Ed Sheeran and Garth Books presumably made the top five Google clicks due to their respective Croke Park gigs, selling hundreds of thousands of tickets. The country music star played five shows at Dublin's Croke Park stadium over the course of 10 days, on September 9, 10, 11, 16 and 17 last year, with Aiken Promotions as promoters. Around 400,000 people attended, with all counties represented and at least 5 per cent of ticket-holders arriving from outside Ireland.
Advertisement
At a press conference at the venue in November 2021, Brooks said that it would be a "miracle" to sell out five shows again as he did in 2014.
"What happened in 2014 was a frickin' miracle," Brooks said. "I mean — who does numbers like that? There's no way we're going to do that number again. I can't see us doing five. Would I like it? Yes. I would love it. Is it going to happen? I think it would be impossible."
In April, Sussex singer-songwriter Ed Sheeran played Whelan's, Vicar Street, Croke Park, Páirc Uí Chaoimh, Thomond Park and Boucher Playing Fields. The 'Bad Habits' singer socialised in Dublin on Easter Monday, posing for photos at Fitzgerald's pub in Sandycove with eager fans.
Sheeran also hit the headlines in 2022 as a result of a High Court case in which he defended his work against allegations of plagiarism.
'Shape Of You' was the world's best-selling song of 2017, with more than three billion plays on Spotify alone. The track earns Sheeran and his co-writers Steven McCutcheon and Snow Patrol's Johnny McDaid about £5 million a year, despite almost 10% of the payments being frozen due to the ongoing copyright dispute, the court heard.
Sheeran currently video records all of his songwriting sessions to protect against future claims of copyright infringement or plagiarism.
Advertisement
Meat Loaf (real name Michael Lee Aday) was heavily searched this year on Google due to the singer's death at age 74.
The Dallas musician born Marvin Lee Aday died on 20 January with his wife Deborah by his side, according to a Facebook post shared.
"Our hearts are broken to announce that the incomparable Meat Loaf passed away tonight with his wife Deborah by his side," the post reads. "Daughters Pearl and Amanda and close friends have been with him throughout the last 24 hours."
"His amazing career spanned 6 decades that saw him sell over 100 million albums worldwide and star in over 65 movies, including Fight Club, Focus, Rocky Horror Picture Show and Wayne's World. Bat Out of Hell remains one of the top 10 selling albums of all time."
"We know how much he meant to so many of you and we truly appreciate all of the love and support as we move through this time of grief in losing such an inspiring artist and beautiful man. We thank you for your understanding of our need for privacy at this time," the post added.
"From his heart to your souls... don't ever stop rocking!"
Advertisement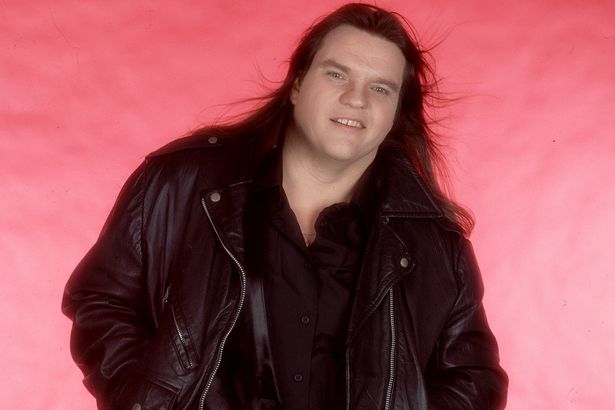 Dermot Kennedy's name has been doing the rounds as his sophomore album was released last month, Sonder, heading straight to No.1. The Dublin musician also performed some huge gigs this year, plus his busking stint for Barretstown at Bewley's Cafe that garnered a major crowd.
Adam Levine, we're assuming, made the Google search list as a result of Instagram model Sumner Stroh's cheating allegations against the Maroon 5 frontman that went viral on TikTok.
Multiple women accused Levine of sending flirtatious messages to them via Instagram. The 'She Will Be Loved' singer has two children with wife Bahati Prinsloo, who is currently pregnant with their third child. The two have mostly kept a low profile amid the allegations.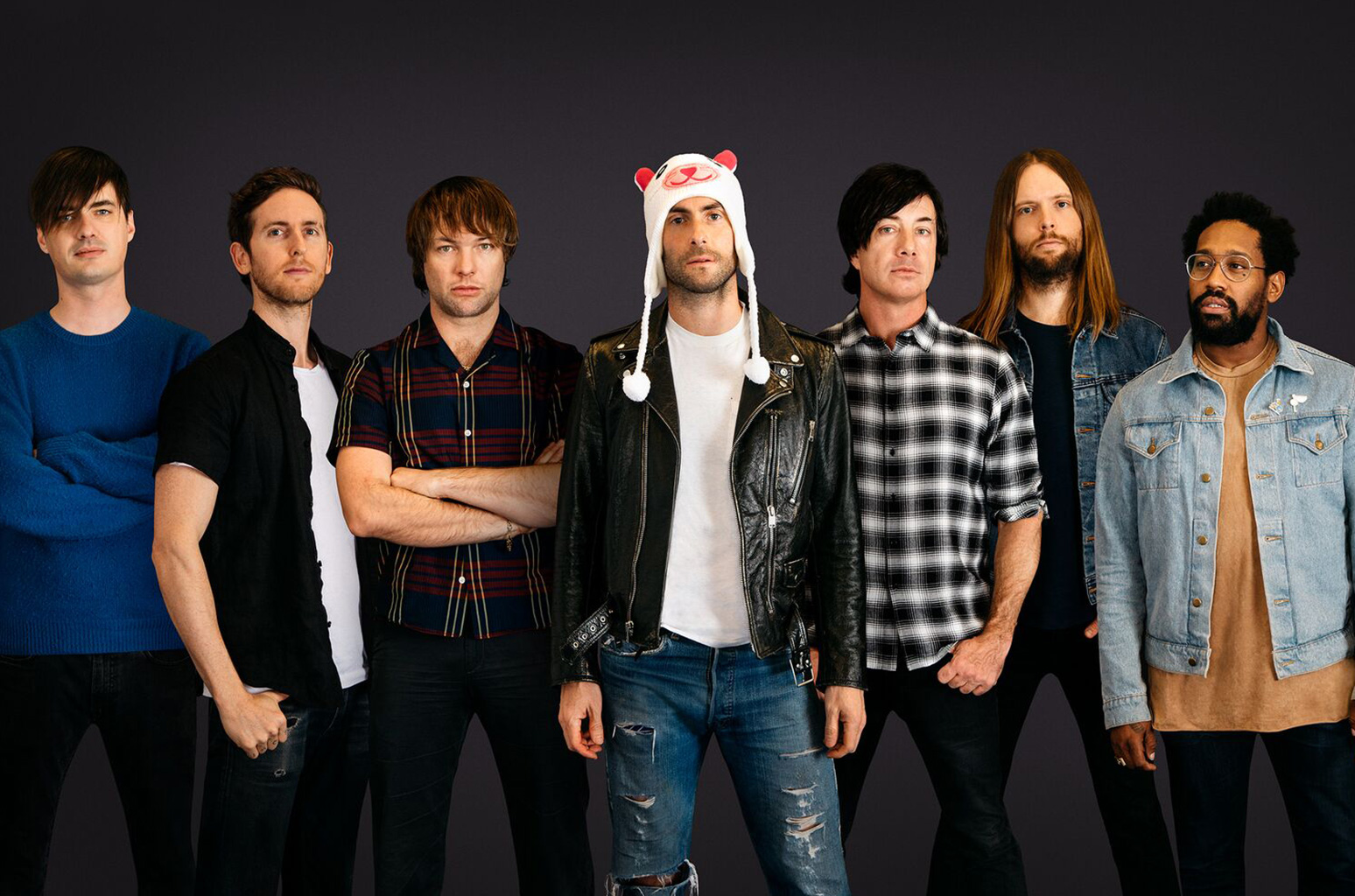 Kate Bush, meanwhile, was all over social media after 'Running Up That Hill' went viral on TikTok post-Stranger Things appearance. The UK singer-songwriter's legendary 1985 single has been given "a whole new lease of life" with its starring role in a crucial scene of season four of the Netflix show, the music star said in June.
Soon after, the song topped charts in multiple countries, setting records in the process. The song's resurgence in popularity has already made Kate $2.3 million in streaming royalties (specifically between May 27 and June 23). Bush responded to 'Running Up That Hill' going viral in a series of blog posts on her site:
Advertisement
"You might've heard that the first part of the fantastic, gripping new series of Stranger Things has recently been released on Netflix. It features the song 'Running Up That Hill,' which is being given a whole new lease of life by the young fans who love the show—I love it too! Because of this, 'Running Up That Hill' is charting around the world and has entered the UK chart at #8. It's all really exciting! Thanks very much to everyone who has supported the song."
"It's hard to take in the speed at which this has all been happening since the release of the first part of the Stranger Things new series. So many young people who love the show, discovering the song for the first time. The response to 'Running Up That Hill' is something that has had its own energy and volition. A direct relationship between the shows and their audience and one that has stood completely outside of the music business. We've all been astounded to watch the track explode!"
Foo Fighters may have made the top 10 search results due to the death of Taylor Hawkins on March 25th, 2022 while on tour. He died at the age of 50 in Bogotá, Colombia.
At the beginning of this month, on September 3, Foo Fighters were joined by a stellar lineup to celebrate the life of late drummer Taylor Hawkins at London's Wembley Stadium.
"Tonight we've gathered here to celebrate the life, the music and the love of our dear friend, our bandmate, our brother Taylor Hawkins," Grohl said at the show. "For those of you who knew him personally, you know that no-one else could make you smile or laugh or dance or sing like he could."
The tribute concert featured performances from the likes of Paul McCartney, Chrissie Hynde, Brian Johnson, Travis Barker, Lars Ulrich, Queen, Roger Taylor, Josh Homme, Mark Ronson, and Liam Gallagher, with a second all-star rock and roll event set to take place on September 27 at The Kia Forum in Los Angeles.
Advertisement
Foo Fighters' guitarist Chris Shiflett also dropped his nostalgic single 'Born & Raised' last Friday, following July's mid-tempo ballad 'Long, Long Year'. His forthcoming solo album is expected in 2023.
The American rock band also announced a new greatest hits compilation The Essential Foo Fighters, which is set for release on October 28 via Sony Music. It follows their Greatest Hits LP from 2009.
Lastly, Ronan Keating's name is a bit of a mystery on the list. One theory is that his son appeared on 2022's edition of Love Island as a Casa Amor entrant. He didn't get very far in the series, but his father's name was potentially searched more this year as a result.
Donal Lunny is another elusive name, but the musician was involved in a housing rally earlier this year and revisited Planxty with Andy Irvine at Hot Press' Up Close and Personal series at the start of this year. His son, Shane O'Connor, who he shares with singer Sinead O'Connor, also tragically passed away aged 17.
Check out the full Google 'Year In Search' list for Ireland below.
Advertisement
Overall searches
Wordle
Ukraine
Queen Elizabeth
Ashling Murphy
World Cup
Heardle
The Jeffrey Dahmer Story
Johnny Depp
Russia
Anne Heche
People
Johnny Depp
Amber Heard
Will Smith
Vladimir Putin
Liz Truss
Novak Djokovic
Anna Delvey
Matt Hancock
Michael Owen
Sinead O'Connor
Losses
Queen Elizabeth
Ashling Murphy
Anne Heche
Olivia Newton-John
Betty White
Taylor Hawkins
Ray Liotta
Aaron Carter
Shane Warne
Bob Saget
Sports
Advertisement
World Cup
Australian Open
Ireland v New Zealand
Nations League
AFCON
Ireland v South Africa
GAA fixtures
Winter Olympics
Liverpool v Real Madrid
Ireland v Ukraine
Films
The Batman
Uncharted
Thor Love & Thunder
Top Gun
Banshees of Inisherin
Encanto
Black Adam
The Lost Daughter
Don't Worry Darling
The Good Nurse
Tech
Wordle
Heardle
Quordle
Globle
Nerdle
Foclach
Octordle
James Webb Telescope
Fifa 23 web app
iPhone 14
Recipes
Pornstar martini
Mushroom soup
Spaghetti bolognese
Overnight oats
Tomato soup
Baked oats
Chicken breast
Beef bourguignon
Chocolate brownie
Raspberry jam
Advertisement
How to
How to get a Covid cert
How to book PCR
How to play Wordle
How to do antigen
How to solve a Rubik's Cube
How to tie a tie
How to unblock your nose
How to spell askew
How to help Ukraine
How to apply for fuel allowance online
What is?
What is Nato?
What is monkey pox?
What is Wordle?
What is an oligarch?
What is an NFT?
What is aphasia?
What is hepatitis?
What is the population of Ukraine?
What is salmonella?
What is the Met Gala?