By: Peter McGoran
David Rooney teams up with God Is An Astronaut's Torsten Kinsella for his new track, accompanied by a beautifully illustrated video.
David Rooney has premiered his heart-warming new track 'Home' with Hot Press.
The illustrator and musician shared the song, which sees him teaming up with fellow Wicklow resident Torsten Kinsella, better known as the co-founder of post-rock band God Is An Astronaut.
"We live and work either side of the Sugarloaf Mountain in Co.Wicklow," David says, explaining how the collaboration came about.
"Torsten came to one of my gigs last year and visited my studio a few days later. I had recently designed a T-shirt and poster for his band. He had come to tell me a few things, principle among them was the fact that I needed to change the flavour of my next recordings, so he offered to produce the next song."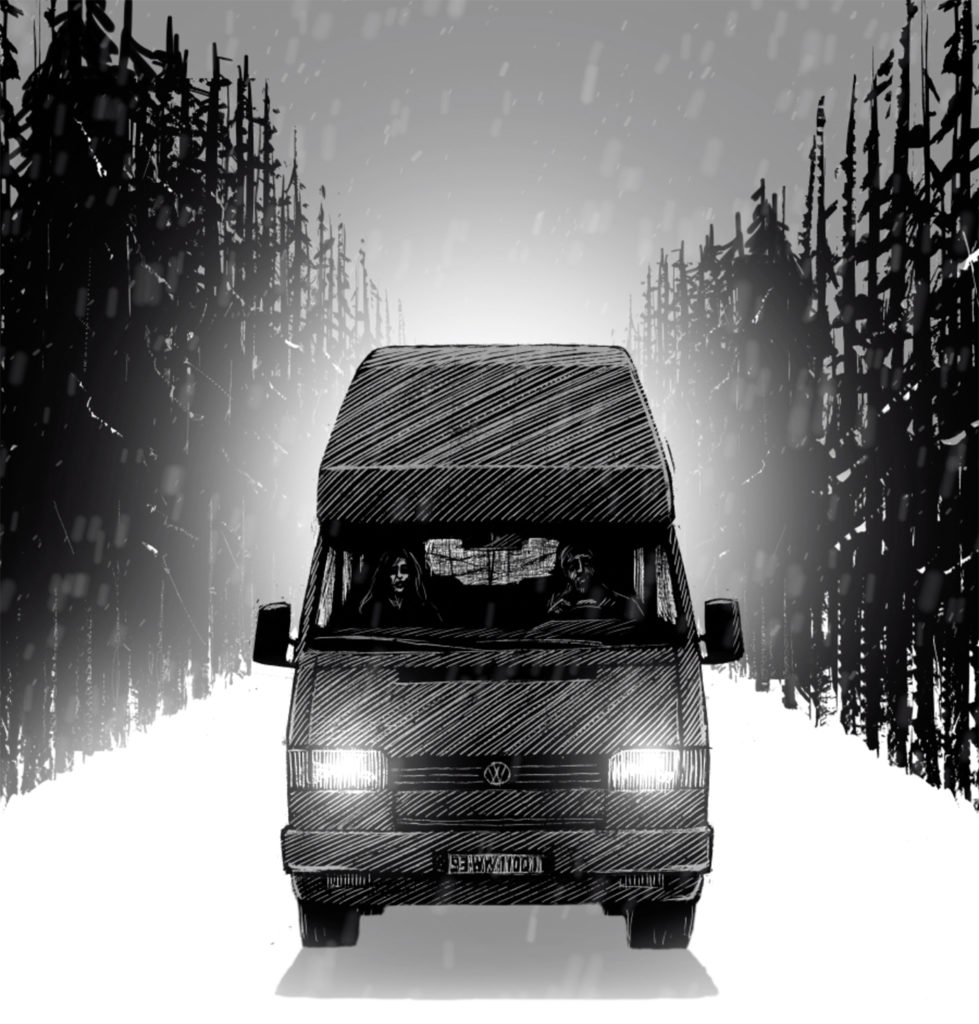 Advertisement
According to David, 'Home' is written around a melody he'd had rattling around for some time now. It was inspired by David and his partner Susanne's trips around Europe in their old VW Campervan.
"There is always a point where for some reason we are in the mountains and the camper, or 'Campy' as it's known, sounds like it has had enough and doesn't want to climb anymore. It's a point where Susanne will typically egg it on just where I feel like turning back. We are then invariably rewarded with a life enhancing vista or encounter, having overcome the odds. The song grew from this seed into the universal idea of the search for home when your own home no longer exists or your way there is blocked."
The animated video, which was also made by David Rooney, draws from the Wicklow landscapes and landmarks, but finds the artist drifting into other-worldly territory, hinting at a future beyond planet earth.
"Glendalough, with its round tower, is nearby, and my teenage years were spent not so far from the round towers of Clonmacnoise. Ever since childhood I have seen these as ancient spacecraft denied the opportunity to fly only through lack of proper propulsion - damp turf offers poor lift!"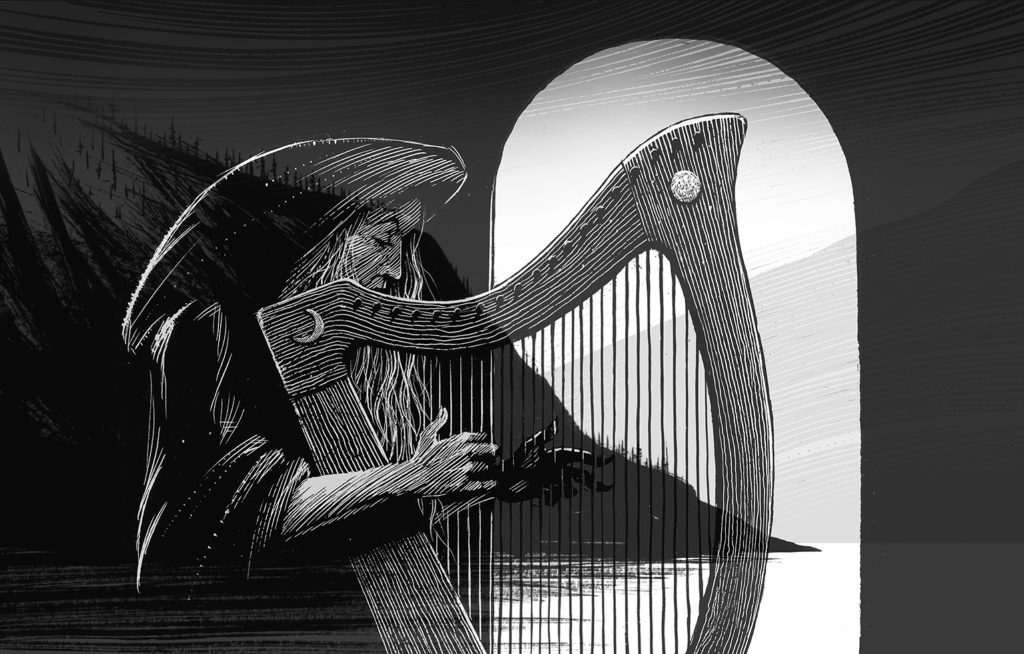 Speaking about the collaborative and production side of 'Home', Torsten says: " David and I are practically neighbours and his illustration work is world class. David sent me some links to his music and when I heard the live version of 'Home' on YouTube, I was captured by the chemistry between the acoustic guitar and Floriane Blancke's harp, so it was obvious we needed to recapture that on the official recording. Susan O'Neill's backing vocals really helped to finish it."
The video was animated by Ali Greene, who David met while teaching at NCAD art college.
Advertisement
Find out more about David Rooney's art here and listen to 'Home' here: