Coming April 7th on Erato/Warner Classics, Thomas Bangalter will release his first solo album Mythologies.
Thomas Bangalter, previously of iconic electronic duo Daft Punk, has announced his first solo album in the form of orchestral ballet. He has also revealed his face in a public in an illustration, officially stepping away from the previously established robo-identity.
The French electronic duo parted ways in 2021. Guy-Manuel de Homem-Christo and Thomas Bangalter had been making music together since 1993 until they released the music video 'Epilogue.' Their publicist confirmed the split.
While there have been photos taken and shared of the Daft Punk duo outside of their robot personas before, it was rare for the duo to release images of themselves. For Bangalter to reveal the image himself is an active step away from the Daft Punk legacy.
Advertisement
His new album, Mythologies, is coming out on April 7th, on Erato/Warner Classics. It will mark the first time he's released an album, alone or in a duo, in five years.
Mythologies was initially commissioned as music for the Orchestre National Bordeaux Aquitaine under the direction of Romain Dumas after several years collaborating with the company. It was commissioned by the choreographer Angelin Preljocaj for a ballet of the same name.
The ballet is about founding myths and their impact on collective imagination.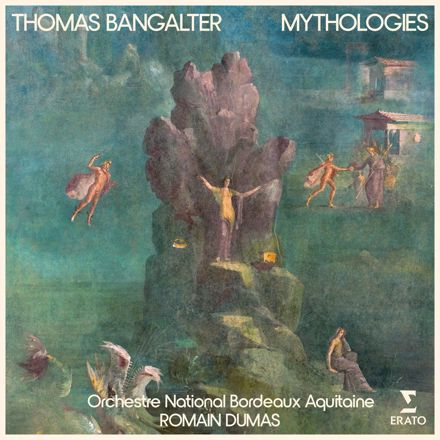 It's not the first time Bangalter has worked on a solo album or on scores for other projects. His most recent, previous solo work was 'Outrage' in 2003. An example of his film score work includes 'Sangria' and 'What to do' for the 2018 film Climax.
The 90-minute score will be influenced by Baroque music and American minimalism and, in a new artistic venture on Bengalter's part, lack the iconic electronic music aspects that characterised Daft Punk's typical scores. It's expected to show "scant regard for conventional stylistic boundaries."
Watch a clip from the ballet Mythologies, including a preview of Bangalter's score, below:
Advertisement
Mythologies' tracklist:
1 - Premiers Mouvements
2 - Le Catch
3 - Thalestris
4 - Les Gémeaux I
5 - Les Amazones
6 - L'Arrivée d'Alexandre
7 - Treize Nuits
8 - Danae
9 - Zeus
10 - L'Accouchement
11 - Les Gorgones
12 - Renaissances
13 - Le Minotaure
14 - Eden
15 - Arès
16 - Aphrodite
17 - Les Naïades
18 - Pas de Deux
19 - Circonvolutions
20 - Les Gémeaux II
21 - Icare
22 - Danse Funèbre
23 - La Guerre