COVID-19: Micrashell protective suit designed for post-lockdown concerts and festivals
By: Lucy O'Toole
The newly designed suit could become a wardrobe essential in the months to come.
As musicians and revellers alike anxiously await the return of live concerts and festivals, a Los Angeles-based design studio have offered us a glimpse of what post-lockdown nightlife might look like – with the prototype of their new protective suit.
Although the futuristic 'Micrashell' suit resembles something you'd be more likely to wear on the moon than in Whelan's, its designers, Production Club, have promoted it as "a socially responsible solution to safely allow people to interact in close proximity."
The suit is made of tactical, high-performance, cut-resistant fabric – "developed for durability, endurance and easy disinfecting procedures".
"Specifically designed to satisfy the needs of nightlife, live events and entertainment industries, Micrashell is a virus-shielded, easy to control, fun to wear, disinfectable, fast to deploy personal protective equipment (PPE) that allows socialising without distancing," the designers say.
Advertisement
As well as offering an air filtration and breathing system, the suit will allow smartphone integration, with connection provided to charge your phone.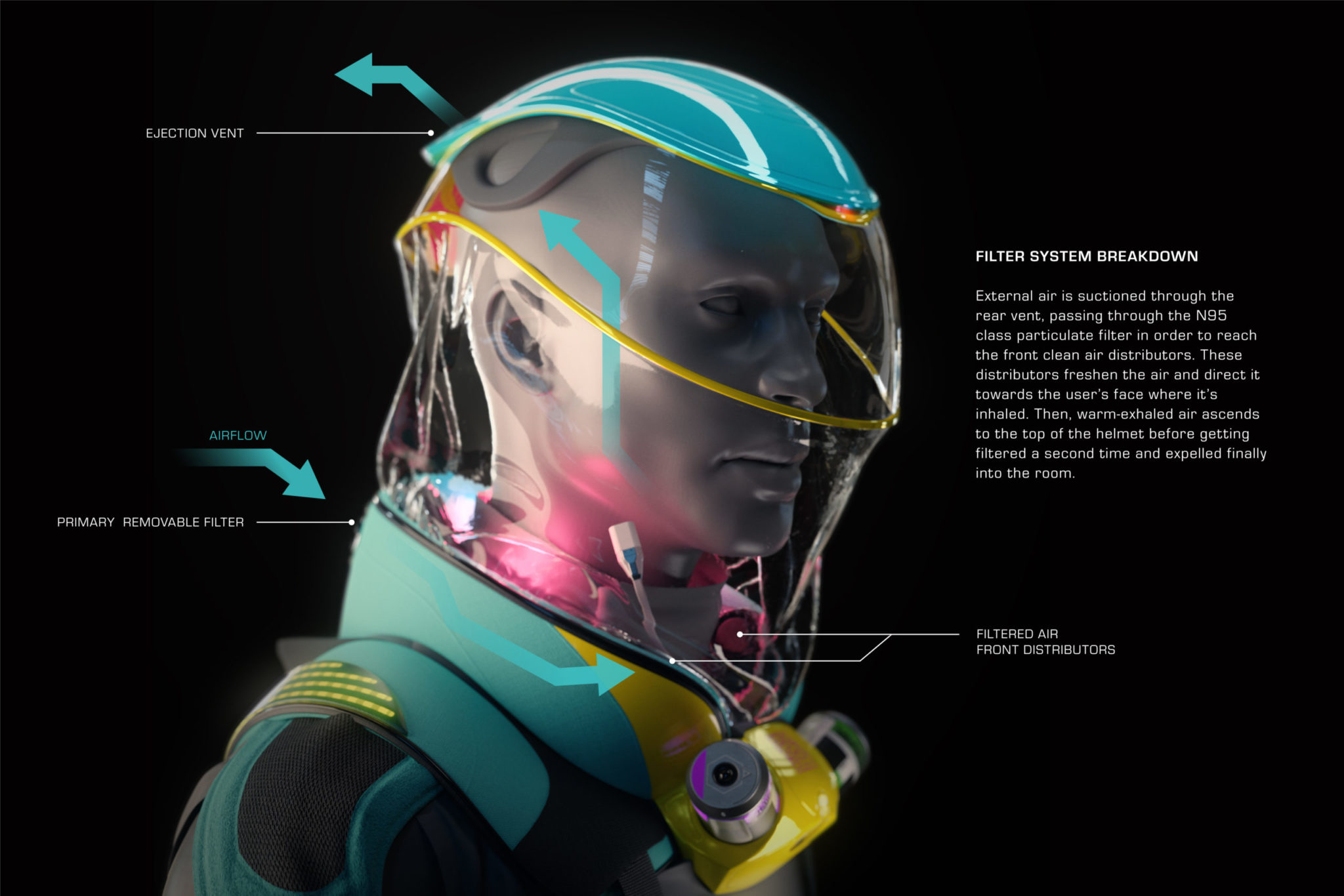 The air-tight "top only" suit design will also allow the user "to wear their normal clothes, use the toilet and engage in intercourse without being exposed to respiratory risks."
And, if that's not bizarre enough, the Micrashell suit will feature a supply system that allows the wearer to vape and/or drink from inside their suit.
"To help you party smart, this system removes the possibility of being roofied as the drink remains enclosed inside of a custom canister and not exposed to external agents once the user starts drinking," reads the Micrashell description. "This system allows for pre-made drinks so long lines at the bar could be mitigated or fully eliminated."
The Micrashell suit becoming the saviour of live music in a post-lockdown world remains might sound far-fetched, but in an interview with Fast Company, Production Club's head of invention Miguel Risueño said they are already conducting "its feasibility analysis".
"We did try to be realistic with the features. We don't want this to be like the Homer Simpson car," Risueño said. "We'd also like to have third-party organisations audit the design and product, and want to get the idea out there for other potential collaborators to see. If there's a way to get this made faster through working with others, we'll do it."
Advertisement