Announcing: The Winner of the Thornton Pianos Competition for the Ritmüller Modern 112 Upright in White Gloss Finish
First, we narrowed thousands of entries to our competition for the stunning Ritmüller Modern 112 Upright down to a shortlist of 20. Now, we can finally reveal our lucky winner!
The wait is over – we are delighted to finally reveal the winner of the Ritmüller Modern 112 Upright in a White Gloss Finish from Thornton Pianos!
Earlier this summer, Hot Press teamed up with Thornton Pianos (thorntonpianos.ie) to announce this fantastic prize, with a retail price of €3,645, for one lucky musician. A compact, stylish upright piano that's suitable for all players, the Ritmüller Modern 112 is taller than typical pianos of this style – allowing for enhanced tone and dynamic range, due to a larger sound board and string length. It is a great instrument!
The competition generated thousands of entries, sparking an incredible response from people across the country – from young aspiring musicians to big, music-loving families; from teachers on a mission, to professional players reaching for the stars.
In their competition entries, people reflected on the role of music as a crucial form of expression in their lives, and also of escape – something that became even more intense during lockdown.
Last week, our busy judges narrowed the entries down to 20 finalists – but there can only be one outright winner... which we can now reveal to be: Gemma Cox!
Advertisement
"I'm a piano teacher myself," Gemma says. "And I'm hoping, when all of this is over, I'll get to teach my students on a real piano! I'm also a performer, so of course the glossy white colour caught my eye! My heroes Gary Barlow and Elton John both write their music on white pianos – so I'd love to join the party!"
The feeling among the judges is that Gemma is destined for great things – and that the piano will potentially be a huge help for her along the way.
Alan Thornton of Thornton Pianos said they were "delighted to partner with Hot Press during these incredibly tough times to provide joy to one lucky person."
"Since 1968 Thornton Pianos have been striving to support both aspiring and established players, by helping them find the perfect instrument to maximise their development and success in piano playing," Alan commented. "The Ritmüller Modern 112, in a white gloss finish, is a superb addition to any aspiring or established players musical arsenal. The Ritmüller Modern 112 delivers rich bass tones not usually found in a piano of its size.
"We wish Gemma every success on her piano playing journey and we can't wait to see how she progresses after winning this excellent piano."
Hot Press editor Niall Stokes also noted that "it was amazing watching the thousands of entries pouring in for this competition."
"There is so much talent in Irish music at the moment – and also so much energy and enthusiasm," he continues. "The hard part comes when the entries for a competition like this have to be narrowed down – and, in the end, a single winner chosen. But that is in the nature of these things.
Advertisement
"The Ritmüller Modern 112 is a beautiful instrument – and it is appropriate that it should go to someone of real talent and ability. Gemma Cox's original entry stood out. It was a very tough decision and heartbreaking in a way – those who were on our shortlist were all really deserving, and entered into the spirit of the competition in a lovely and very impressive way. But in the end, she proved to be a unanimous choice among the judges – and she is an extremely worthy winner of what is a wonderful prize from Thornton's pianos.
"A big thanks to everyone who entered, and in particular to all of the other people who were shortlisted. You did brilliantly."
Thornton Pianos is an Irish family-run business that has been supplying new and reconditioned pianos nationwide for over 50 years. Renowned for their attention to detail, and ensuring that every piano they work on in-house meets the highest standards, Thornton Pianos are delighted to bring the excellence of Ritmüller pianos to their showroom and stages across the country.
Visit thorntonpianos.ie.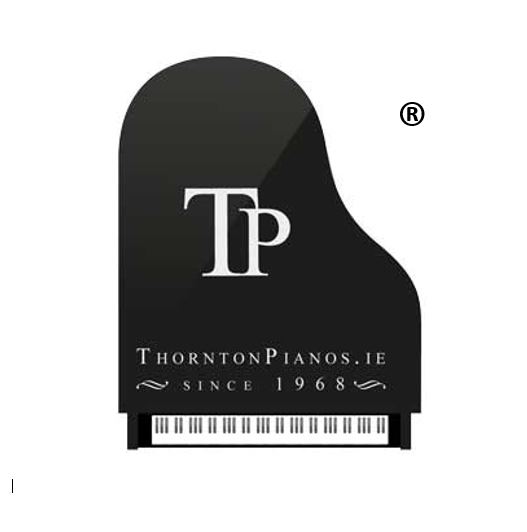 Advertisement