If you want to impress your friends at the next dinner party, that is! Our Bob Dylan Quiz Champion Jackie Hayden gives you the lowdown...
1. Bob Dylan was born Robert Allen Zimmerman in Duluth, Minnesota, USA on May 24, 1941 to parents of Jewish, Russian ancestry.
2. Apart from the pseudonym Bob Dylan, young Robert later operated as Robert Milkwood Thomas, Blind Boy Grunt, Elstonn Gunnn (various spellings), Bob Landy, Jack Frost, Tedham Porterhouse, Boo Wilbury and Lucky Wilbury.
3. When he graduated in 1959 he wrote under his photograph in the school annual that his ambition was "to join Little Richard." Presumably he meant his band!
4. Shortly after arriving in New York City, Dylan visited his hero Woody Guthrie in Greystone Park Hospital in New Jersey. Guthrie was suffering from Huntington's Chorea.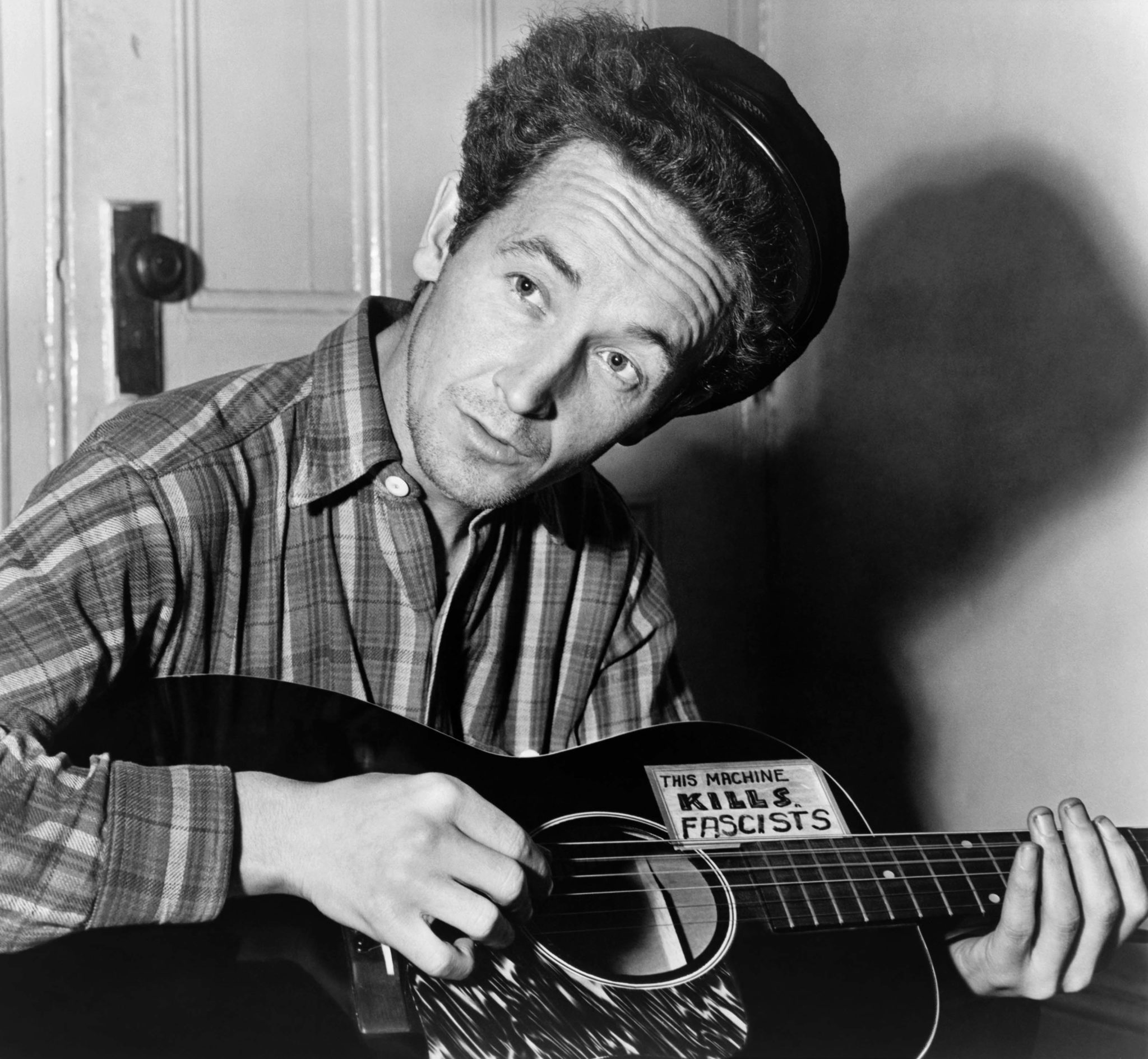 Advertisement
5. His first professional recordings came in 1961/2 when he played harmonica for Harry Belafonte's album, Midnight Special; and singing and playing harmonica with Big Joe Williams and Victoria Spivey for the album Three Kings and A Queen.
6. When the A&R man John Hammond signed him to Columbia Records he was known within the company as Hammond's folly, a jibe reinforced when the self-titled debut album sold only about 5,000 copies.
7. In 1962 Bob blew his first serious acting role as Bobby the Hobo in the BBC TV drama Madman on Castle Street (though he did get to sing his own songs).His subsequent screen roles fared better - though some would say not much.
8. Staying in musician Martin Carthy's London abode, the two broke up a piano for firewood to keep what was a particularly harsh Winter away.
9. That's his then girl-friend Suze Rotolo arm-in-arm with Dylan on the cover of The Freewheelin' album in 1963, as the couple walked through Greenwich Village in the snow.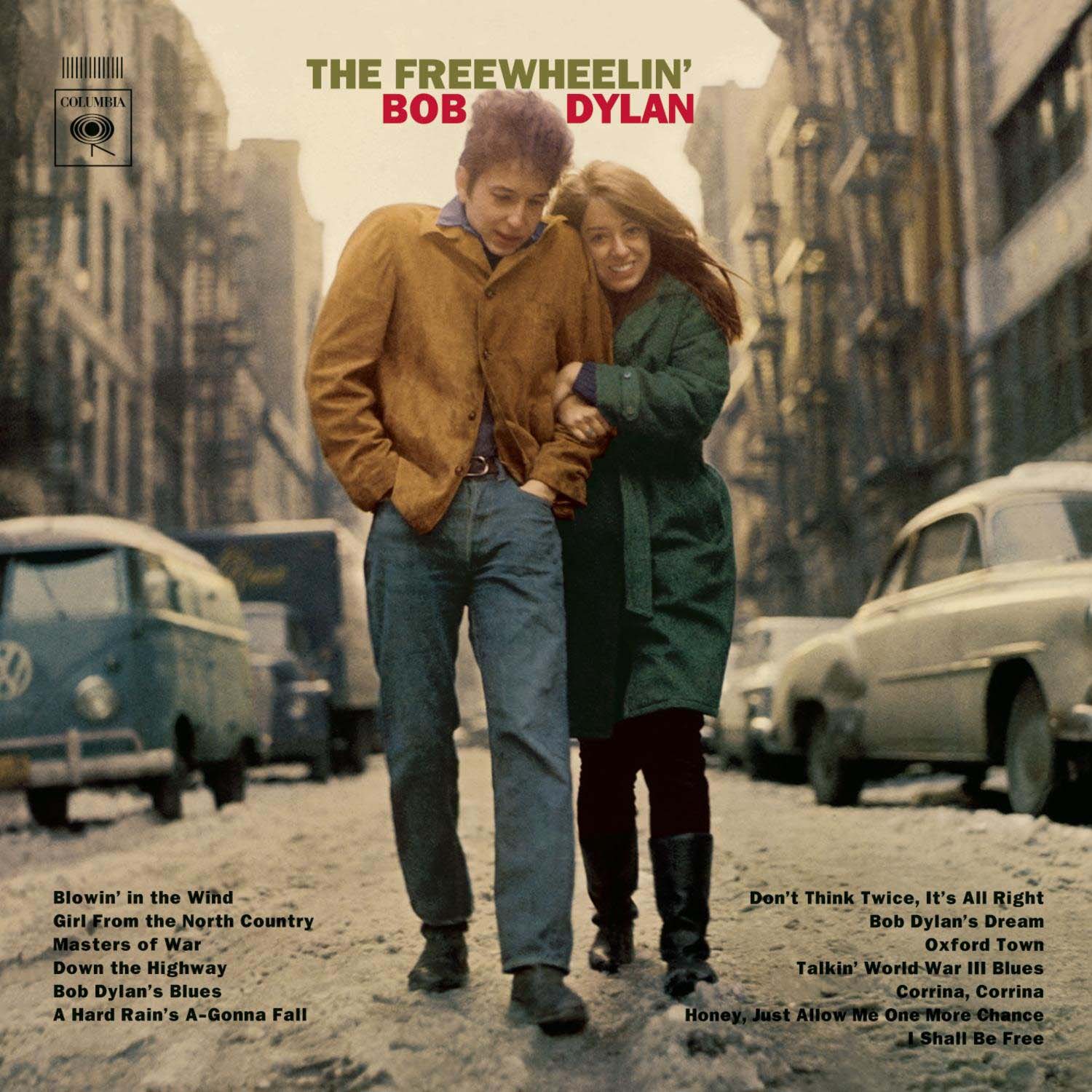 10. In 1963, Dylan was booked to appear on Ed Sullivan's tv show and elected to play his own politically-charged 'Talkin' John Birch Paranoid Blues'. When the show's production team insisted he play a less political song, Dylan walked out. It wasn't the last time he'd do it.
Advertisement
11. Dominic Behan added to the gaiety of the musical nation by claiming that Dylan stole his 'Patriot Game' for 'Only A Pawn in Their Game' - presumably "forgetting" that "his" song used an old Scottish air called 'The Merry Month Of May'.
12. Portrayed against his wishes as the vanguard of the music protest movement, Bob performed at the 'March on Washington' alongside Martin Luther King - but generally kept a low political profile after that.
13. Dylan songs about the deaths of Hattie Carroll, Emmett Till and Medgar Evers, as well as the anthem 'Blowin' In The Wind', were key songs in the '60s protest movement. But 'Blowin In The Wind' was on a different plane. It became a monster hit single for Peter, Paul and Mary, selling a million copies - the first commercial success for Dylan as a songwriter.
14. He has always insisted that his 1963 song 'A Hard Rain's A-Gonna Fall' is about nuclear fall-out.
15. In 1964 he met The Beatles for the first time at the Delmonico Hotel in New York and - allegedly - introduced them to marijuana.
16. In 1965, Dylan made a music video for 'Subterranean Homesick Blues' with poet Allen Ginsberg in the background. Some claim the song is the first ever rap song.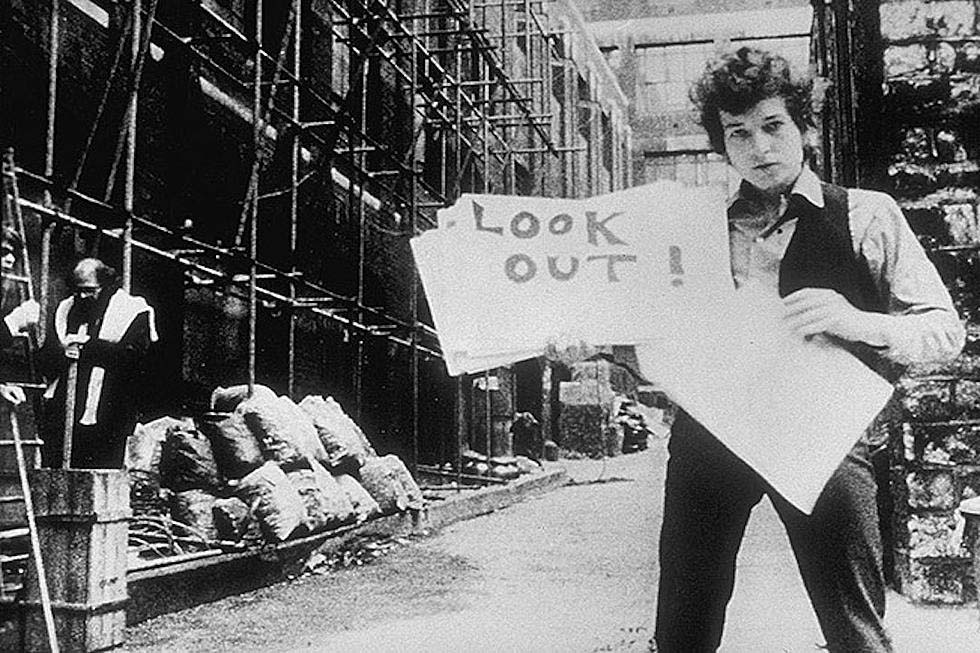 Advertisement
17. Scottish folk legend Ewan McColl (not an early fan) described Dylan as a "youth of mediocre talent" and his poetry as "embarrassing fourth-grade schoolboy attempts".
18. When Dylan played his electric guitar with a rock band at the 1965 Newport Folk Festival he was met with a wave of hostility that followed him across the globe. It was pathetic then. History paints it in an even worse light.
19. When the tour reached Manchester Free Trade Hall an audience member called him "Judas", prompting him to turn in a venomous version of 'Like A Rolling Stone'. Watch the riveting/electrifying sequence in Martin Scorsese's film, No Direction Home.
20. Two weeks earlier the tour had stopped in Dublin's Adelphi Cinema for Dylan's first Irish live show - and similar stupidly misguided booing.
21. The album Highway 61 Revisited opened with the towering 'Like A Rolling Stone', taking rock music to new heights. We still don't know who 'Ballad of A Thin ManÕ'was about.
22. The 1966 double-album Blonde On Blonde had one of its four vinyl sides devoted entirely to one track, the epic 'Sad-Eyed Lady of the Lowlands'. He repeated the trick with 'Murder Most Foul' on Rough And Rowdy Ways in 2020.
23. In 1966, Dylan was riding his 500cc Triumph Speed Tiger T100 SR motorcycle in Woodstock when he crashed and suffered injuries that kept him in seclusion. Would he live? He did.
Advertisement
24. Dylan was so impressed by Jimi Hendrix's 1968 cover of 'All Along The Watchtower' that for decades he used an approximation of the Hendrix arrangement on stage.
25. The Band's Music From Big Pink album came with a cover painting by Bob himself, offering a foretaste of his later career as an artist.
26. Dylan's 1969 album Nashville Skyline had poetic sleeve-notes written by none other than Johnny Cash.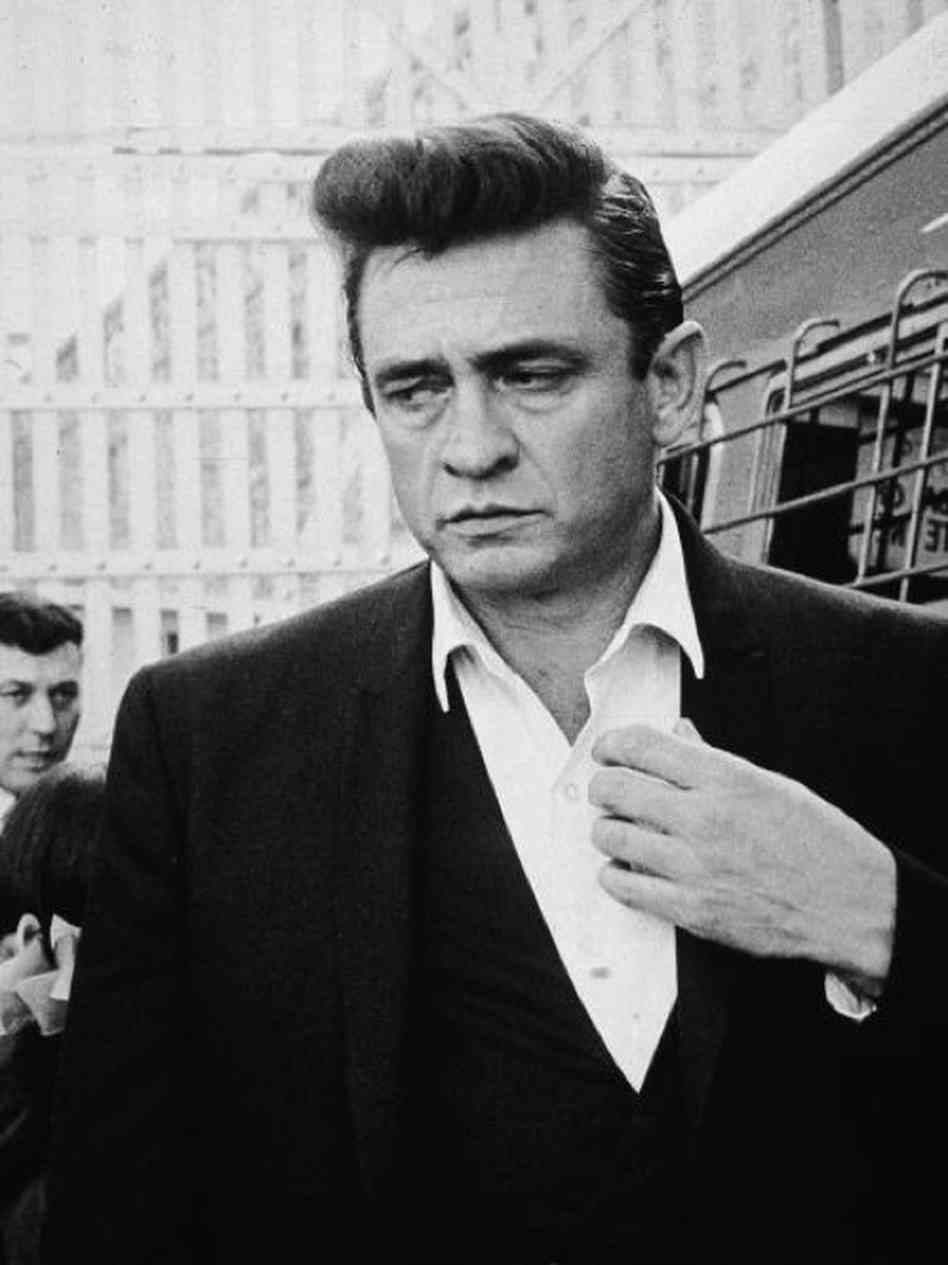 27. Fairport Convention's 1969 hit 'Si Tu Dois Partir' was a French language translation of Dylan's 'If You Gotta Go, Go Now', already a major hit in English for Manfred Mann.
28. What is regarded as the first proper rock music bootleg contained a selection of Dylan recordings and was called Great White Wonder.
29. Reviewing the 1970 Self Portrait album, Rolling Stone reviewer Greil Marcus opened his review with the words "What is this shit?"
Advertisement
30. The 1970 New Morning song 'Day of The Locusts' recounts his experience of receiving an honorary doctorate at Princeton University. The man beside him whose head exploded was David Crosby. Drugs may have been involved.
31. 'Went to See The Gypsy' is Bob's song about Elvis.
32. Dylan returned to the full glare of the global live spotlight when he sang at George Harrison's 1971 Concert for Bangladesh.
33. 1971 also saw the much-delayed publication of his first book Tarantula. It was received with politeness, compared to the euphoria that greeted his Chronicles Volume I, decades later.
34. In 1973 he played the role of the enigmatic Alias in Sam Peckinpah's film Pat Garrett and Billy The Kid and scored a major hit with 'Knockin' On Heaven's Door' from the soundtrack.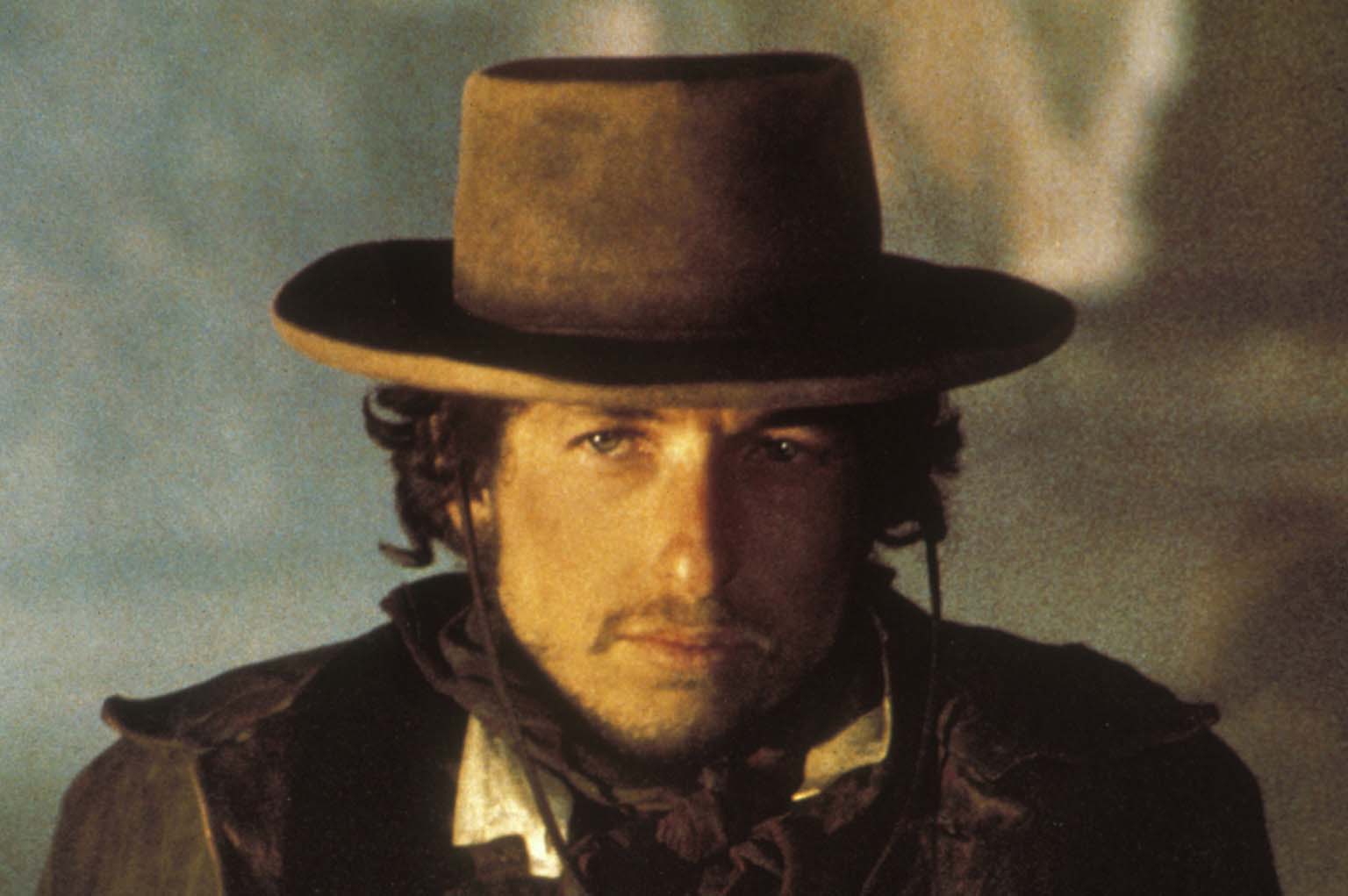 35. While the producer was checking the recording of that song, Dylan began doodling a new song in the studio. It was completed 25 years later by Ketch Secor as 'Wagon Wheel'. The rest is Nathan Carter's fault.
Advertisement
36. The sixties and seventies saw a parade of artists classified as "the new Dylan". These included Donovan, Loudon Wainwright, John Prine, Bruce Springsteen and Steve Forbert. Wainwright even mentions this in his song 'Talking New Bob Dylan'.
37. The rambunctious playing of violinist Scarlet Rivera is all over the 1975 album Desire. Her real name is Donna Shea and she's of part-Irish ancestry.
38. On the cover of his 1978 live double At Budokan Dylan wrote "They can hear this record - also they can hear my heart still beating in Kyoto in the Zen Rock Garden - Someday I will be back to reclaim it."
39. He opens the Street Legal album (1978) with the words "Sixteen years". Some say it's a reference to him being exactly that long into his recording career. Dylan ain't sayin'.
40. His four-hour long 1978 film Renaldo and Clara is a mix of documentary, live music and fiction. It could be about identity, or not.
41. In 1979 Dylan announced he'd become a so called 'born-again Christian'. His next three albums would reflect that.
42. When producer Jerry Wexler suggested Dylan use Mark Knopfler on his upcoming 1979 album Slow Train Coming, Dylan is reputed to have said "Sure. He does me better than I do."
Advertisement
43. For 1984's concert at Slane Castle, Dylan was joined on-stage by Van Morrison and Bono. Hot Press had arranged for Bob to be interviewed by Bono (but not during his set).
44. 1987's Down In The Groove had Sex Pistol Steve Jones and Paul Simonon out of The Clash playing on the track 'Sally Sue Brown'.
45. He began the first leg of what became known as the Never Ending Tour in 1988. Until the Pandemic struck he was still at it.
46. In 1988 Bob was inducted into the Rock and Roll Hall of Fame by Bruce Springsteen and also formed the Traveling Wilburys with George Harrison, Roy Orbison, Tom Petty and Jeff Lynne. They had a laugh and created some fine pop music.
47. The U2 live/studio album Rattle and Hum includes a Bono/Bob composition 'Love Rescue Me', with Dylan on backing vocals. He plays Hammond Organ on the blistering 'Hawkmoon 269'.
48. In 1989 Dylan and Van Morrison met up by the Acropolis in Athens to record duets for the BBC TV programme Irish Rover: Van Morrison in Performance.
49. Two Irish acts made deep impressions during Dylan's 50th Anniversary Concert at Madison Square Gardens in New York in 1992. Sinead O'Connor, having torn up a picture of the Pope on TV, was roundly booed, while The Clancy Brothers delivered a magnificently lusty 'When The Ship Comes In'.
Advertisement
50. Dylan has described Liam Clancy, from Co. Waterford, as the best ballad singer he ever heard.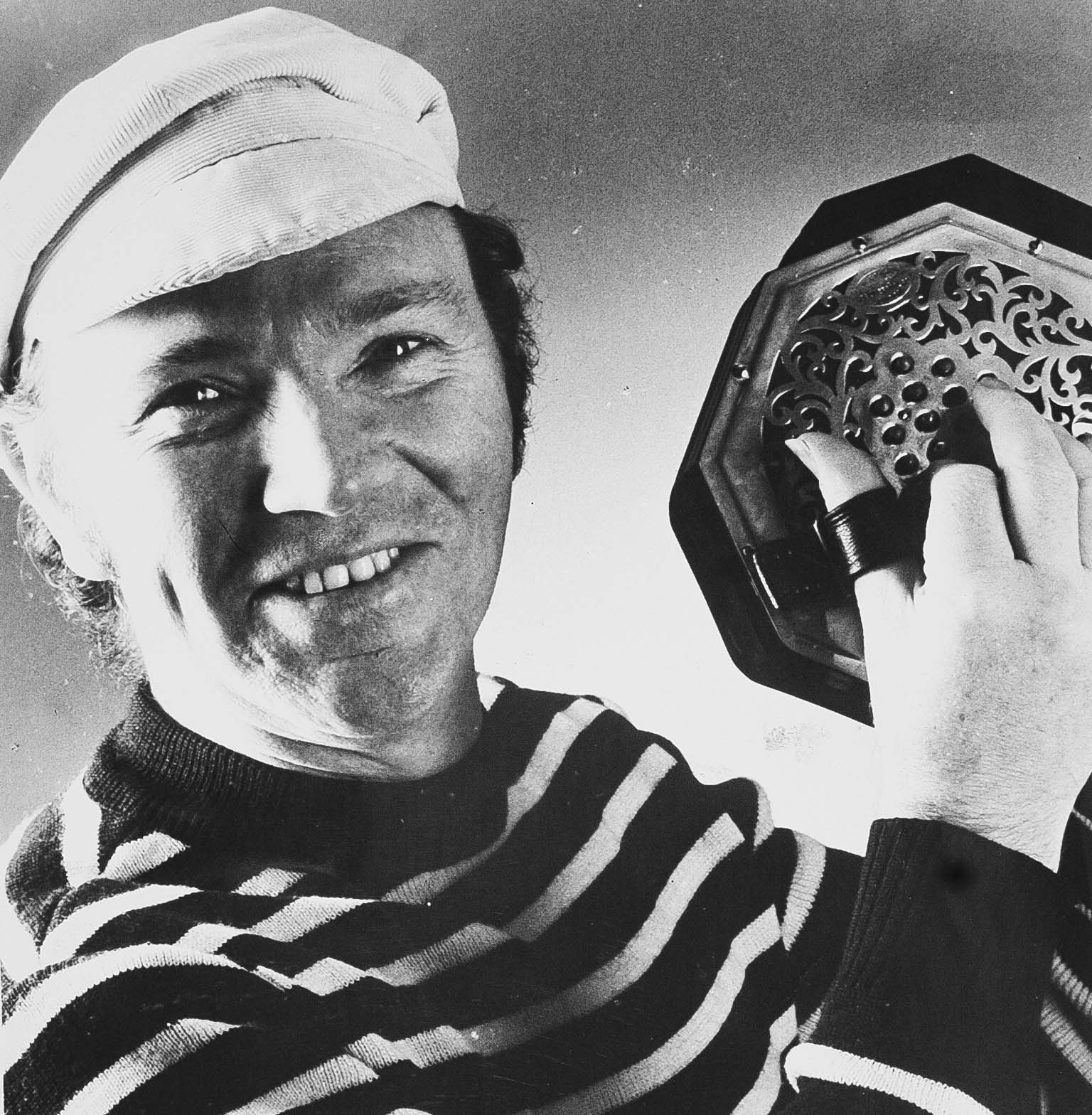 51. Dylan's 1992 album Good As I Been To You includes the version of 'Arthur McBride' taught to him by Paul Brady.
52. Other Irish songs he has sung include 'The Auld Triangle' and 'Eileen Aroon'.
53. His Bobness was made wait until 1997 to win his first Grammy for Album of The Year with Time Out of Mind, his critically acclaimed thirtieth album.
54. In 1999 the Duluth News printed a family recipe given to them by Bob's Mum Beatty Zimmerman for her Chocolate Chip Loaf Bread. We've tried it: it's wholeheartedly recommended.
55. Bob took time out to appear in the TV sitcom Dharma and Greg, during which he taught Dharma (the female character) to play drums.
Advertisement
56. In 2000, 'Things Have Changed' earned him an Academy Award for Best Original Song, for its use in the film Wonder Boys.
57. Proving for the umpteenth time that he ignores all rules, Dylan appeared in a TV commercial for the Victoria's Secret lingerie range.
58. On a visit to Dublin in 2005, he recorded 'Can't Escape From You' at Westland Studios. It appeared on the Tell Tale Signs set in the Bootleg Series.
59. In 2006, Dylan started broadcasting his riveting radio show Them Time Hour, in which he plays a carefully-selected bunch of tracks and garnishes them with some facts and stories, some of which may even be true.
60. In 2009 he visited John Lennon's childhood home in Liverpool, paying his £16 on the bus like everybody else.
61. In 2010, Bob performed for President Obama at the White House's Celebration of Music from the Civil Rights Movement concert, turning out a sensitive version of 'The Times They Are-A Changin'.
62. In 2012, Dylan was arrested by cops in New Jersey when they spotted a dishevelled figure wandering around a residential area in the rain. He was later released. If he was black they might have shot him.
Advertisement
63. In 2014, Dylan and his band performed for one single fan at the Academy of Music in Philadelphia, as part of a film concept series.
64. He received the 2016 Nobel Prize in Literature, the first time it was given to a musician. He was accused having taken parts of his speech from a student aid 'Spark Notes'. That may have been part of the point.
65. During a visit to Scotland he once bought a set of bagpipes. He's also spoken about the influence of Scottish poet Robert Burns.
66. Rolling Thunder Revue: A Bob Dylan Story, a sort of documentary by Martin Scorsese, came upon us in 2019 merging brilliant live recordings from Dylan's seventies Rolling Thunder tours with tall tales and riveting backstage footage.
67. Rolling Thunder Revue: A Bob Dylan Story features a private visit made by Dylan and Allen Ginsberg to Jack Kerouac's grave in Lowell, Massachusetts.
68. Historic figures who have been mentioned in Dylan songs include Shakespeare, Einstein, TS Eliot, Ezra Pound, John Lennon, Paul Verlaine, Arthur Rimbaud, Jesus, Buddha, Prince Philip and Irish actor Peter O'Toole (in 'Clean Cut Kid').
69. The Triplicate set in 2017 was his third and last in his crooner phase, with 30 tracks on 3 discs and Dylan limiting each disc to 32 minutes. Hmmmm
Advertisement
70. Writing collaborators have included members of The Band, Jacques Levy, Robert Hunter, George Harrison, Helena Springs, Allen Ginsberg and Bono.
71. The Girl from the North Country stage drama is based around Dylan songs, with a script by Irish dramatist Conor McPherson.
72. Among those who have written songs about/mentioning Dylan are David Bowie, Patti Smith, Joan Baez, Ralph McTell, Syd Barrett, Lisa O'Neill and The Who.
73. 2020 brought Dylan's first original material in eight years, and his first-ever US No.1, with the 17-minute single 'Murder Most Foul' mainly centred on the assassination of President Kennedy. Dylan was 79 at the time.
74. Apart from endless live touring, Dylan has also held exhibitions of his paintings and his welding sculptures.
Advertisement
75. Emmylou Harris said that it was Joan Baez singing 'It Ain't Me Babe' that set her off on a music career.
76. Musicians named in Dylan songs include Beethoven, Ma Rainey, Blind Willie McTell, John Lennon, Alicia Keys, Roger McGuinn, The Rolling Stones, Stevie Nicks, Charley Patton, Patsy Cline and Thelonius Monk.
77. Bob's song 'I Contain Multitudes' mentions Ballinalee, which some reckon is a reference the Irish village associated with the poet Anthony Raftery, who wrote a poem 'The Lass from Ballynalee.' The jury's still out.
78. Rumours still persist that 'Forever Young' was written either for Neil Young or his son Jacob Dylan. With two versions of the Planet Waves album why not both?
79. The list of women Dylan has performed/recorded with includes Emmylou Harris, Joan Baez, Helena Childs, Bette Midler, Patti Smith, Norah Jones, Ronee Blakley and Susan Tedeschi, the guitarist from the Tedeschi Trucks Band.
80. In 2020 Dylan is reputed to have sold the rights for his massive song catalogue for a figure in the region of $500 million. So he should be able to afford his own birthday cake. Happy birthday, Bob!
Read the full Bob Dylan special feature in the current issue of Hot Press – out now:
Advertisement
RELATED