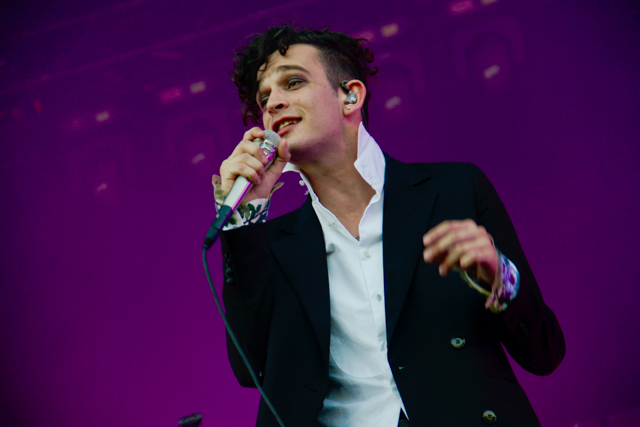 English rock group, the 1975, come swinging in from the get go with strong imagery of car sex, shooting heroin and proud yelling of profanities in their new single 'Love It If We Made It Right'.
The band's third album, A BRIEF INQUIRY INTO ONLINE RELATIONSHIPS , is shaping up to be a turbulent, confusing and jarring experience for listeners, due to the stark contrast between the new track and the album's debut single, 'Give Yourself a Try', that was released earlier this month.
The lead single had a much softer type of message to bring, compared to the anger which pulsates from this new track.
The Manchesterians seem to be singing directly to the, ahem, controversial leaders of the world, declaring that they don't care about their feelings. They go onto say things like how modernity is failing us and their desperation for things to be made right.
The group masterfully bring forth image after image of everything that has gone wrong in the world. From kids laying dead on a beach, to the passing of rapper Lil Peep - it's a plea for their audiences to recognise everything wrong in the world, and to try and set things right.
Advertisement
The soundscape of the track is hard-hitting, with spacey pop beats and electric instrumentation. No component of the production feels mellow, thus the song is four minutes of rage.
Have a listen here:
The group's third album will be released this October.