Lifestyle & Sports
11 Nov 22
World Cup Preview: "Head on the block time: we're backing Tite to fix the lingering problems in his team"
With Mystic Meg otherwise engaged, Paul Nolan gazes into the crystal (foot)ball and delivers his predictions for the 2022 World Cup. Plus: The Rock 'N' Roll Guide to the tournament.  
It is perhaps fitting that in these strangest of times, we are presented with the somewhat surreal prospect of a Christmas World Cup. Of course, the matter of how the planet's biggest sporting event came to be held in Qatar has been a matter of considerable controversy. Furthermore, the country's appalling human rights record means there's also an enormous cloud hanging over this tournament, which no matter of sports-washing will banish.
But come 3pm Irish time on Sunday, November 20, we will all likely park our objections, as the competition commences in the Al Bayt Stadium, Al Khor with the clash between the host nation and Ecuador. Unfortunately, as has now become customary – Ireland having not qualified in 20 years – the boys in green won't be present.
Perhaps misunderstanding the phrase "Xmas World Cup", Stephen Kenny's charges gift-wrapped several goals to their rivals during qualifying, most notably Luxembourg's Gerson Rodrigues en route to a mortifying 1-0 loss at the Aviva. No matter, for sports junkies the world over, the World Cup remains a speedball rivalled only by the Euros, the Champions League knockout stages, and the sight of Seanie O'Shea's sublime last-minute free sinking the Dubs' All Ireland hopes for another year (well, in an Irish context anyway).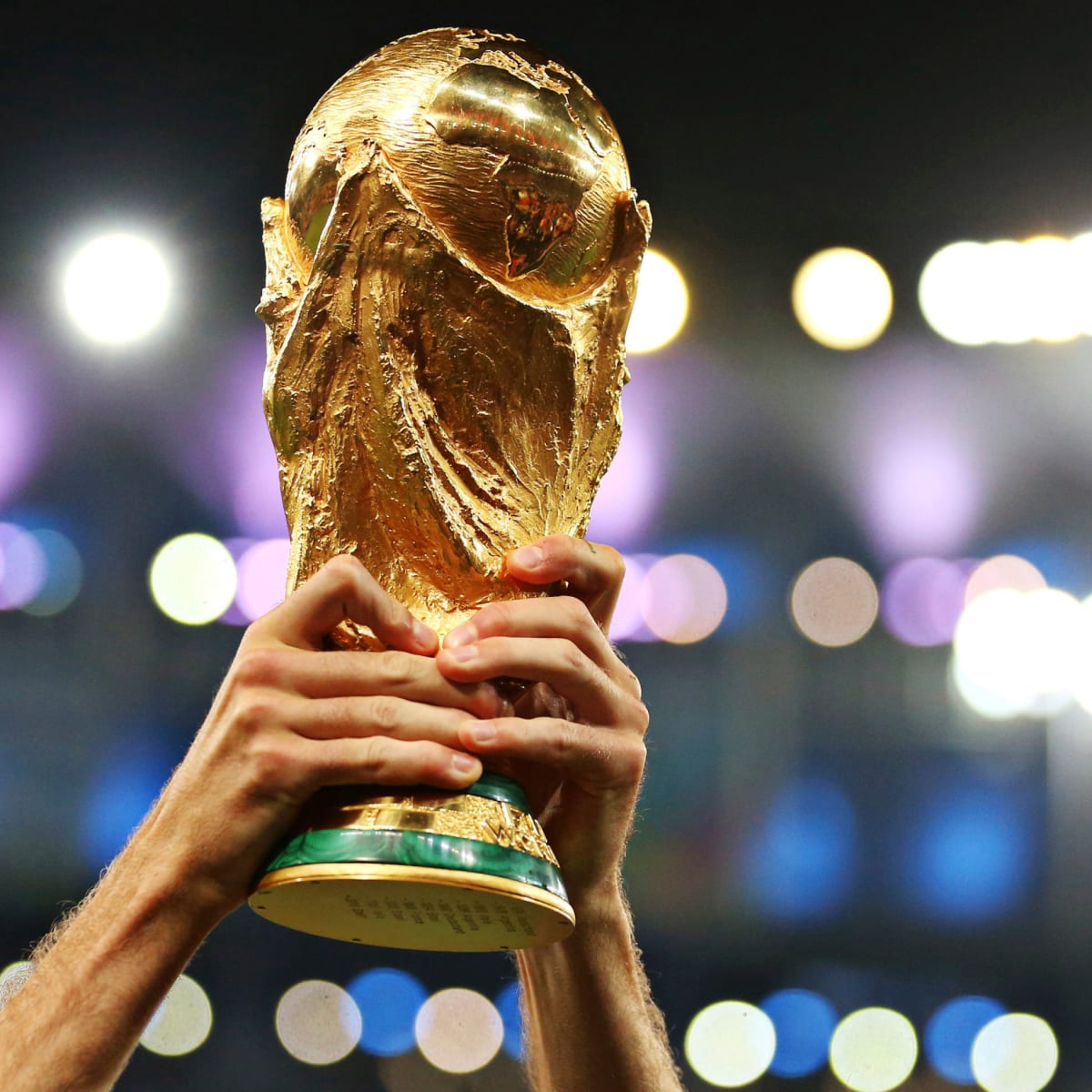 Such are the pleasures of getting immersed in a major tournament, that for last year's Euros and the previous edition in 2016, I timed my summer holidays to coincide with the tournaments. All that was missing was a live link-up with Jeff Stelling, as my living room couch became a front row seat to the action, complete with furious texting and frantic social media posts (I think I set a world record for comments and replies when I correctly predicted Iceland would defeat England, which my Icelandic friends insisted made me an honorary Icelander).
Advertisement
Anyway, to quote Reservoir Dogs' Nice Guy Eddie, first things fuckin' last. There can be no doubt that in terms of squad depth, Brazil and France are way out in front of the competition this time round. Indeed, both teams could probably field their second XIs with reasonable intentions of going deep. This is reflected in the bookies' odds, with Brazil the favourites and Les Bleus in second spot.
But of course, the beauty of football is that a team's apparent strength can quickly appear shaky when exposed to the white heat of competitive action. While I spent my days in summer 2021 glued to the Euros, my nights were spent monitoring the Copa America, which culminated in one of the biggest and most prestigious fixtures in world football, Brazil v Argentina.
Lionel Messi had been simply imperious throughout the tournament, and was again in a different sphere as Argentina's raw need arm-wrestled Brazil into submission. A major international trophy was the last remaining box for Messi tick in a spectacular career, and he left his teammates in little doubt of the gravity of the moment, as he ran around like a madman in the tense closing stages and hacked at Brazilians as required.
Despite home advantage, Brazil never fully regained control of the game after Angel Di Maria's 22nd minute goal, and by the end looked uncomfortably close to a team who'd run out of the ideas. Manager Tite's task hasn't grown any easier in the interval, with the perennial dilemma over Neymar first on his list of concerns. In recent times, the commentary on the erratic PSG superstar has run along worryingly predictable lines: "unnamed sources" have been expressing "concern" at his "lifestyle", and there have the standard grumblings about "discipline" and "lack of focus".
Throw in Fabinho's collapse in form at Liverpool, Firmino's relegation to a squad player at the same club, and the fact that Fred appears to be first-choice midfield partner for Casemiro, and Tite has his share of selection headaches. Similar questions surround France, who appeared to have a glorious chance last year to repeat the feat of their 1998-2000 golden generation, and follow up a World Cup triumph with a Euros win.
Advertisement
In the second round against Switzerland, Paul Pogba had spent the evening demonstrating why, at his best, he is one of the most sublime passers in world football, and seemed to have capped a memorable display with an unbelievable 75th minute strike into the top corner.
In the aftermath, he crossed his arms and admired his wonder-goal. Unfortunately, he still seemed to be admiring it 20 minutes later. He and his teammates had completely switched off, allowing the Swiss to salvage an incredible 3-3 draw before prevailing on penalties.
Ever since, the din around French manager Didier Deschamps has only grown louder, not helped by the team's generally pragmatic style and mediocre Nations League form. Still, as well as the usual suspects, he boasts the heir apparent to Messi and Ronaldo, Kylian Mbappe; recent Ballon D'Or winner Karim Benzema; and outstanding young talent like Real Madrid's Eduardo Camavinga, whose display against Man City last season – when he single-handedly blew away City's much-hyped midfield – was nothing short of phenomenal.
Which leaves the other two main contenders according to bookies' odds and general sentiment, those familiar foes, England and the aforementioned Argentina. Watching England at the Euros last year, I couldn't shake a review I'd once read of Darren Aronofsky's dark drama Requiem For A Dream, which described it as "a harrowing descent into the emotional abyss, during which all hope and light is brutally extinguished".
For Irish and Scottish fans in particular, it could sum up the experience of seeing England make it – oh yes – all the way to the fucking final.
Advertisement
Thankfully, at the hour of gravest peril, those Italian stallions, Giorgio Chiellini and Leonardo "Balls of Iron" Bonucci, stood firm and saved the day as England were eventually seen off on penalties. Again from an Irish perspective, it was particularly heartbreaking to see Declan Rice in tears after the final whistle.
Also worth noting was the backdrop to the final at Wembley, a kind of Woodstock of hooliganism that unfolded like something from a Martin Amis novel. The defining image was an upside-down England fan with a flare up his ass, who perhaps wisely hasn't usurped Leo the Lion as team mascot.
Not noted for their temperate outlook, the English press have been swift in unleashing a backlash during the team's subsequent embarrassing collapse in form, including a 4-0 walloping from Hungary that put the tin hat on Nations League relegation. Still, given their world class squad, the The Three Lions – who reached the World Cup semi-finals in 2018 – can surely rouse themselves for another strong run this time out, or at least a quarter-final exit on penalties.
When all is said and done, Brazil should advance comfortably to the quarter-final, where a potentially intriguing encounter awaits with Spain, a decent outside bet for the tournament. Under first Luis Aragones and then Vicente del Bosque, Spain's all-conquering team from 2008-12 – for me the greatest international team of all time – perfected a supremely stylish brand I call "Sexual Football", with Xavi and Iniesta the epitome of the Sexual Player.
If La Roja do end up taking on Brazil, the originators of the form, the scene could be well set for a "Sexual Derby". Now under the tutelage of ex-Barcelona man Luis Enrique, and featuring the hugely exciting young Barca trio of Pedri, Gavi and Ansu Fati, Spain have a lot to recommend them.
Advertisement
The layout of the draw means there is every possibility of Brazil and Argentina resuming hostilities in the semi-final, and were the latter to prevail, there is the outside chance of a final with match of the century potential: Messi's Argentina against Portugal, led by the Incredible Sulk himself, Ronaldo.
But with Portugal likely to be on the same side of the draw as France and Belgium's ageing golden generation – the latter in last chance saloon territory – they will surely have bitten the dust by that stage.
Of the remaining likely lads, the Netherlands certainly have an impressive squad, although as a Barca fan who has sat through a few too many Frenkie de Jong no-shows, I don't believe they have the midfield heft to land a major title.
Germany, of course, will be Germany – savagely competitive with granite resolve, though lacking the star power of previous editions.
As with the Champions League, the World Cup tends to only catch fire in the  knockout phase. But as ever, there are a handful of mouthwatering ties in the group stages, with our choices being Senegal v Netherlands (Nov 21); Brazil v Serbia (Nov 24); Spain v Germany (Nov 27); Wales v England (Nov 29); and  Croatia v Belgium (Dec 1).
Advertisement
Head on the block time: we're backing Tite to fix the lingering problems in his team, and come up with a formation that unleashes the awesome attacking power of the young Real Madrid stars, Vinicius Jr and Rodrygo. If he does so, Brazil will likely secure their first World Cup in 20 years.
If we're wrong, feel free to let us know all about it post-tournament. Meantime, buckle up for the greatest show on Earth.
Read more in the new issue of Hot Press, out now.
RELATED
Lifestyle & Sports
30 May 23
Lifestyle & Sports
29 May 23