A second Tommy Jeans x AAPE BY *A BATHING APE collaboration hits stores this week.
Tommy Hilfiger's Tommy Jeans announces its second collaboration with Japanese label AAPE by *A Bathing Ape. The line, which will fuse the skater styles of AAPE with Tommy's iconic street prep, will launch worldwide on January 14, 2022.
The collection, which encompasses outwear, cold-weather accessories and collectible skateboards, features each brands distinctive styles. From camouflage flag puffer jackets to combination logo graphic tees, the collaboration blends street styles with prep patterns and colours, creating a line that's both unexpected and classic.
The marketing campaign follows four New York City skaters (Kyota Umeki, Lucinda Jacobson, Brandon Scott James and Hank Korsan), documenting their journeys through some of the city's most iconic areas and landmarks, such as the Lower East Side in Manhattan and Brighton Beach in Brooklyn.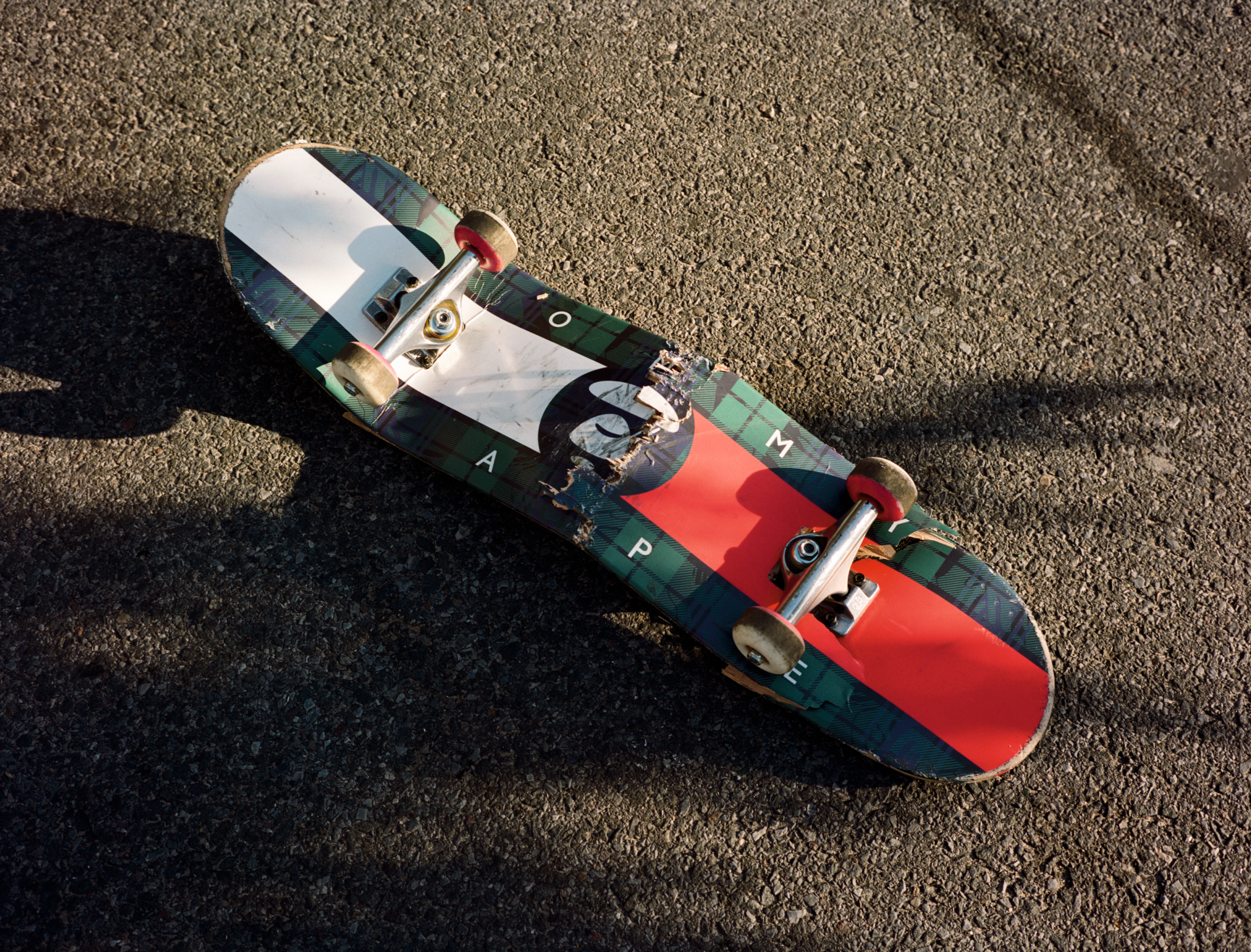 Advertisement
The two brands launched their first collection together in July of 2021. Where the summer collection featured a fusion of '90s streetwear with quintessential prep silhouettes like polo shirts and baseball caps, their upcoming winter launch focuses on the cold. Jackets, sherpa vests and hoodies dominate the product line, highlighting oversized styles characteristic of AAPE in the denim Tommy is known for.
Conceived in spring-summer of 2012, AAPE by *A Bathing Ape has a focus on the menswear department, creating simple and light streetwear for a younger demographic. Where AAPE is a relatively younger brand, Tommy Hilfiger, owned by fashion company PVH corp., stands as one of the most well-known, international design labels. This collection continues Tommy's tradition of collaboration with smaller brands, elevating them to global audiences.
The Tommy Jeans x AAPE collection will be available on tommy.com, aape.jp and in stores worldwide.
RELATED
Lifestyle & Sports
28 Mar 23