Here's your essential A-Z Guide to some of the many adventures that await across the country...
As we step into a bright new Spring, leaving the memories of Covid-19 restrictions – hopefully! – far behind us, there's never been a better time to reconnect with all that Ireland has to offer.
For many people, the travel limits in lockdown served as a reminder of how lucky we are to live in this country, with its unrivalled natural beauty and historical landmarks dotted across every county. Although many people will be glad to see the return of overseas holidays, we've learned that it's hard to beat Ireland – whether you're hiking in the mountains, or exploring the coastline.
There's so many ways to make the most of the great outdoors in Ireland – from aboard a kayak, horse, bike, campervan or zip-line. For many people, a leisurely walk in a National Park or Greenway is the perfect way to spend a weekend. For the thrill-seekers, rock-climbing, abseiling, kitesurfing or wakeboarding sound even more enticing. We've also got a brilliant selection of outdoor stores and activity centres located all around the country, to make sure you've got all the proper gear, equipment, and skills under your belt.
So, as we leave the colder months behind us, it's time to embrace all that Ireland's stunning landscape has to offer – and discover the adventures waiting for you around every corner. Take a look at our A-Z Guide for some essential inspiration...
Antrim
As the home of the only natural UNESCO World Heritage Site on the island of Ireland – the Giant's Causeway – Antrim has a wealth of options for those who are looking to get out and about. Some of the many highlights include the iconic Carrick-a-Rede rope bridge; a surfer's paradise at Whiterocks Beach; and the beautiful waterfalls of Glenariff Forest Park. Fans of Games of Thrones can also explore the very spots seen in the hit series, including the picturesque Dunluce medieval castle and The Dark Hedges.
Basecamp
First established over 10 years ago, Basecamp is a 100% Irish-owned and independent outdoor store – built for adventurers, by adventurers. Located on Jervis Street in Dublin 1, they've got something for everyone, whether you're trekking in the hills, going on holidays, or heading off to a festival. Basecamp's team of expert staff are there to offer advice on the best gear for you. If you're shopping on behalf of a group or a business, check out their Kitlist.ie website – featuring 65,000 products and discounts for group-buying purposes.
For more information see Basecamp.ie and Kitlist.ie
Cycling
Embrace the beauty of Ireland on two wheels! One of the most famous cycling routes in Ireland is undoubtedly the Wild Atlantic Way – a 1,600km trail that includes landmarks like Fanad Lighthouse, Slieve League, The Burren, the Cliffs of Moher, Loop Head, the Ring of Kerry, Dursey Island and Mizen Head. The Kingfisher Cycle Trail, meanwhile, was the first long distance cycle trail in Ireland – and travels through landscapes dotted with rivers and lakes, as you follow minor country roads through the border counties.
Dingle
Speaking of the Wild Atlantic Way – you'll find some of the most unforgettable views along the Dingle Peninsula, with its seemingly never-ending sandy beaches. Although we'll all miss the town's famous dolphin, Fungie, Dingle's still a brilliant spot to head off on a boat tour, to explore the stunning coastline. If you prefer to stay on land, there's also a range of scenic walks in the surrounding area.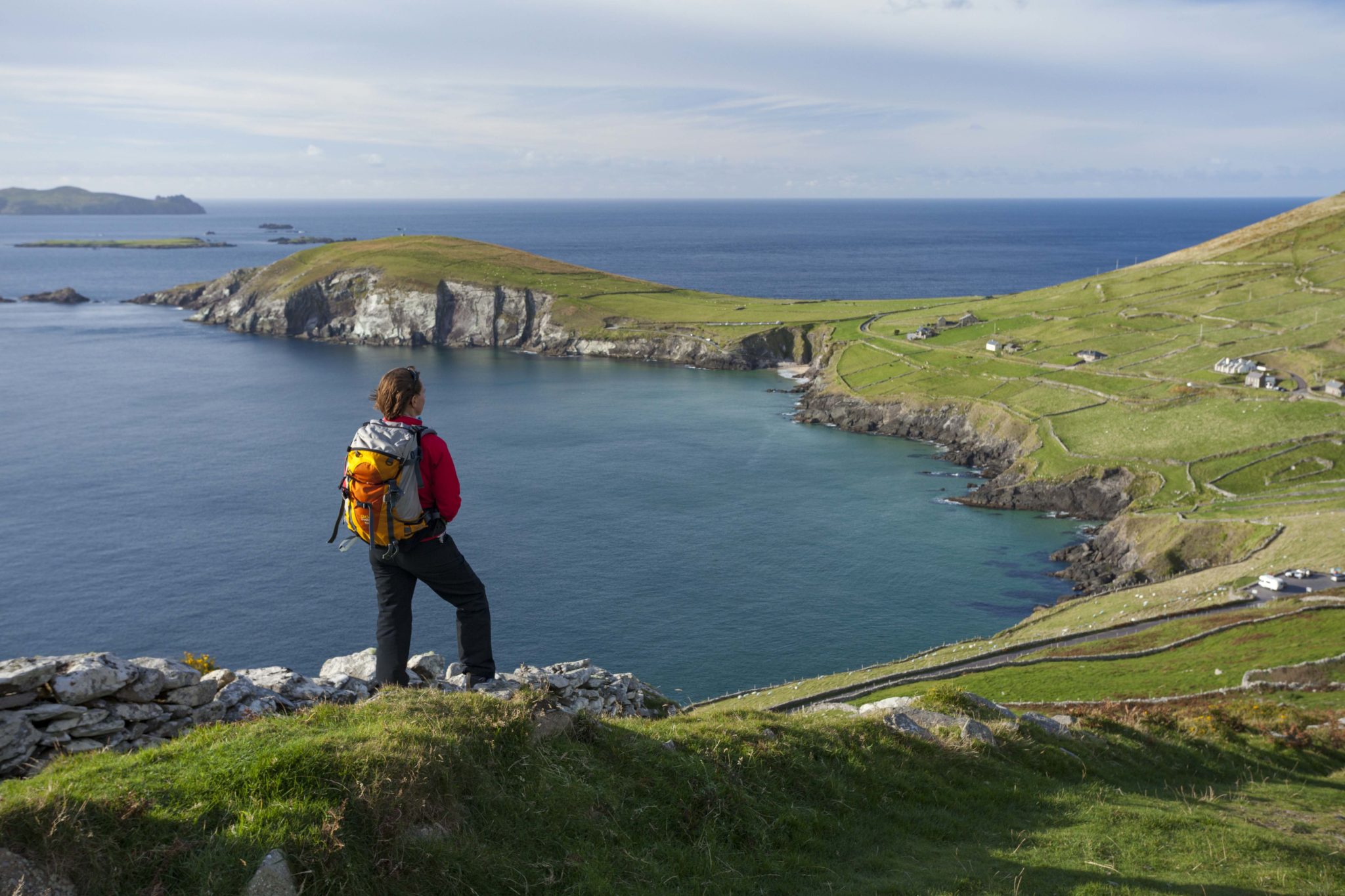 Errigal
It may be one of Ireland's most photographed mountains, but Errigal in Co. Donegal offers much more than just an Instagram opportunity. Located near Gweedore, Errigal is the tallest peak in the county, at 751 metres – and, according to Irish legend, was originally named by the Fir Bolg, who worshipped the mountain. It's widely considered one of the best hikes in Ireland.
Festivals
Another great way to embrace the outdoors is through festivals. Whether you're there for the music, the literature, or the food, they provide the perfect opportunity to embrace parts of the country you may have never previously considered visiting. With the reopening of live events, there'll be plenty on offer this year – including Picnic At The Manor at Palmerstown House Estate, Co. Kildare (June 3–6); Ireland BikeFest, Killarney (June 3–6); and Beyond The Pale in Glendalough, Co. Wicklow (June 10–12).
Great Outdoors
No matter what's on your agenda this year, you'll find the best gear at Great Outdoors, located at 53/54 South Great George's Street in Dublin. The Irish business have been supporting adventures on these shores and beyond since 1976, and stock everything you could need – whether you're in the mountains, on the water, or at a festival. You can browse their impressive range of products, including watersports equipment, fleeces, footwear, rainwear, camping gear, climbing equipment, ski gear and more, on their website.
See greatoutdoors.ie for more information, and follow the hashtag #WeAreGreatOutdoors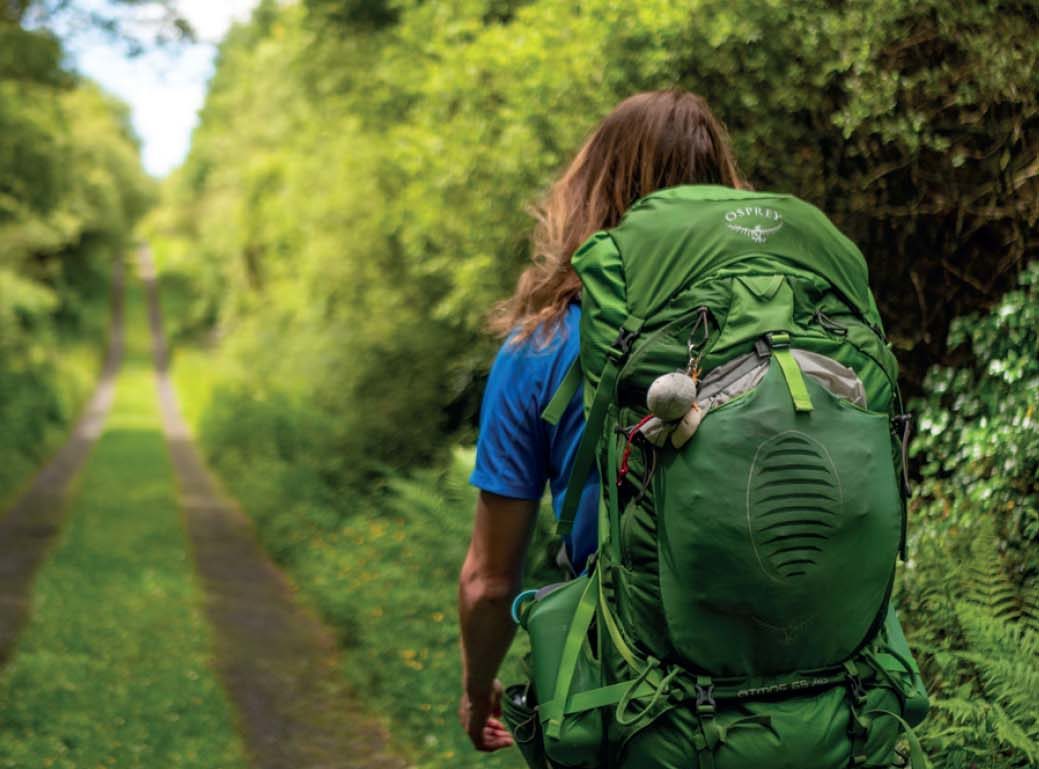 Horse Riding
We all know that Ireland is home to some beautiful landscapes – but have you ever considered exploring them on horseback? Whether you're a beginner or a champion rider, there's countless opportunities to saddle up and go horse-riding in this country. Gallop across sandy beaches, take a tour of gorgeous estates, and weave in and out of beautiful forests – or, if you're still building up your confidence, take a riding lesson.
Inis Mór
A place of world-renowned natural beauty, Inis Mór (or Inishmore) is the largest of the Aran Islands. Accessible from Galway City and Doolin via ferry, the island features sandy sheltered beaches, as well as scenic walking and cycling trails. Plus, you'll find several ancient stone forts, including Dún Aonghusa, which is located on the edge of a cliff, 100 metres above the sea. From Inis Mór you can also travel to the other islands, Inis Meáin and Inis Oirr.
Jump!
If you're feeling particularly adventurous, there's no better way to step out of your comfort zone than to jump from a plane – while sky-diving, that is! Whether you're looking for an adrenaline rush, trying to raise money for charity, or just want to tick it off your bucket list, there's a number of options across the country, including the Irish Skydiving Club in Co. Kilkenny, the Irish Parachute Club in Co. Offaly.
Kayaking
No matter where you find yourself in Ireland, there are countless kayaking and canoeing options – whether that's in the sea, in rivers, on lakes, or in canals – providing unique views of the country from the water. Renting a kayak and heading out for a group lesson is a great way to get a taste for the sport.
Llamas
For the ultimate outdoor experience, just add llamas and alpacas! Although both animals are usually found in Peru and Bolivia, you'll also find them dotted across the Irish countryside. There's several spots that allow you to go out trekking alongside llamas and alpacas, including The Naked Sheep in Co. Kerry; K2 Alpacas in Co. Wicklow (who also offer an Alpaca & Prosecco Trek Experience); and The Jungle in Magherafelt, Co. Derry.
Mount Brandon
Standing at an impressive 952 metres, Mount Brandon is the highest mountain in Ireland outside of MacGillycuddy Reeks. The Co. Kerry mountain is associated with Saint Brendan, and is located at the end of a pilgrimage trail known as Cosán na Naomh. Although it has a reputation as a fairly challenging trek, you'll be treated to spectacular views over the course of the climb.
Night Tours
As long as you're not afraid of the dark, you'll find some thrillingly unique experiences across Ireland at nighttime. Witness the astonishing bioluminescent waters of Lough Hyne in West Cork on a night kayaking trip, or head off on a Full Moon Walk with Hilltoptreks, taking in some of the most scenic parts of Wicklow and Dublin. Or, for fans of the paranormal, head off on The Kilkenny Ghost Tour, which takes you through the medieval capital of Ireland at night.
Ocean
With over 3,000km of coastline, you're never too far from the sea in Ireland. We boast some of the most captivating cliffs and beaches in the world – and lockdown has inspired more and more of us to brave the waters, with sea swimming increasingly becoming a national obsession. For surfers, it's hard to beat the likes of Bundoran in Co. Donegal, Strandhill in Co. Sligo, and Lahinch in Co. Clare. You'll also find opportunities for boat tours, fishing trips, and watersports all around the country.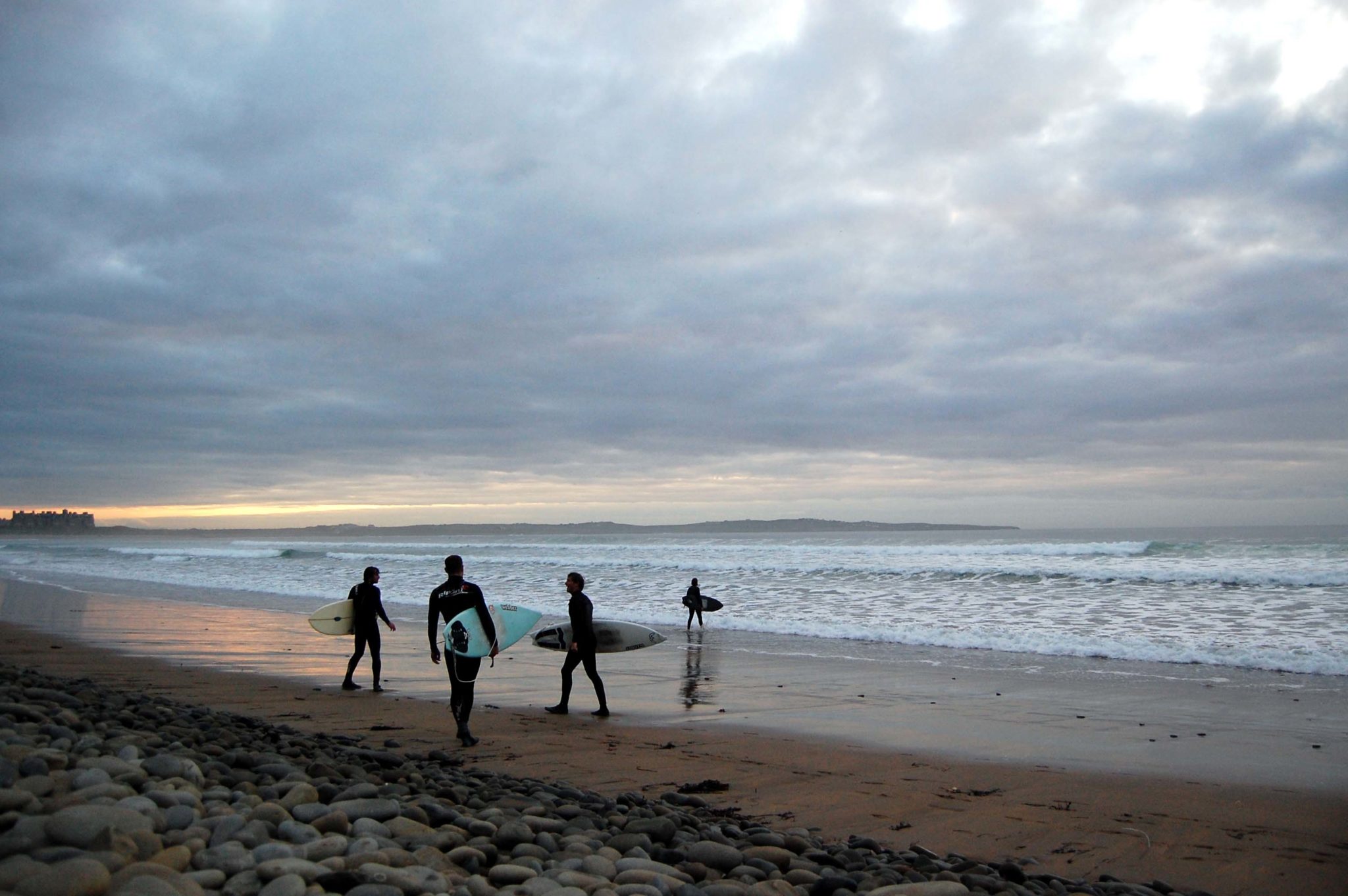 Parks
Recreational spaces and parks in your local area can be ideal spots for everyday strolls and much-needed moments of serenity. Of course, if you want to get even further away from the hustle and bustle, Ireland is also home to six breath-taking National Parks – including Glenveagh, Wild Nephin, Connemara, The Burren, Killarney, and the Wicklow Mountains.
Queen Maeve Trail
Take in both ancient history and spectacular scenery on the Queen Maeve Trail in Co. Sligo. In less than two hours, you can walk from the coastal town of Strandhill to the summit of Knocknarea. At the top, you'll find Queen Maeve's Cairn – which is believed to cover a passage tomb from the Neolithic era.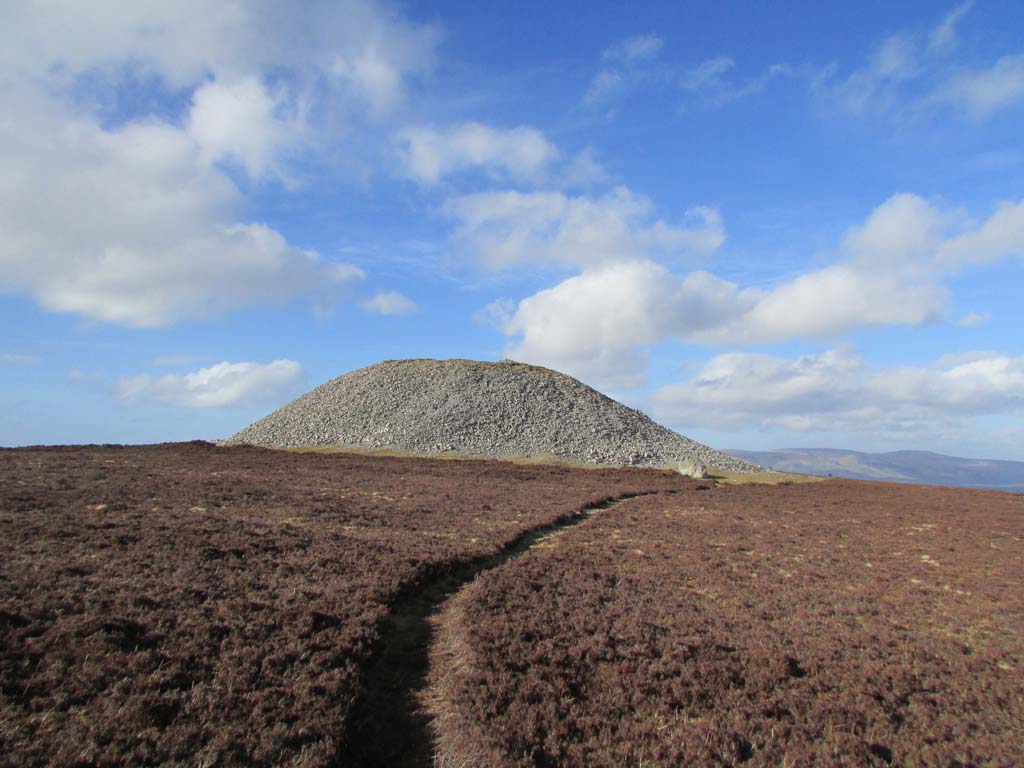 Running
Over lockdown, running became an increasingly popular activity – with brilliant benefits for both your physical and mental health. Why not make the transition from road running, to trail and mountain running? Or, enter one of Ireland's many marathons and running events, including Connemarathon (April 24); Belfast City Marathon (May 1); Glendalough Lap of the Gap Marathon (May 21); Wild Atlantic Ultra, Co. Mayo (May 28); and the Women's Mini Marathon, Dublin (June 5).
Sligo
It's no wonder that W.B. Yeats drew enormous inspiration from the county – when it comes to epic scenery, Sligo is unrivalled. It's also home to the Coolaney Mountain Bike Trail – a network of purpose-built singletrack trails and forest roads designed for mountain biking, on waymarked circular routes that range from 3km and 22km in length. Depending on your experience level, follow the blue or red trails – and enjoy the incredible views, alongside the excitement of the fast descents.
For something a bit more leisurely, delve into all that Sligo has to offer with sligowalks.ie – showcasing the wide variety of walking trails on offer across the county.
Ticknock
Located in the Dublin Mountains, just a 30-minute drive from the city centre, Ticknock is home to up to 10km of mountain and forest walks, and is a firm favourite among those who live in the surrounding area. The forest trails lead up to Three Rock Mountain, where you'll find impressive views of Dublin Bay – stretching from Howth to Bray Head. Further up, there's a route to Two Rock Mountain, home to a cairn known locally as Fairy Castle.
Urban Activities
There's plenty of ways that city dwellers can make the most of the outdoors too. Experience the thrill of wakeboarding in Dublin City Centre at Wakedock, a cable wake park in Grand Canal Dock. Just a stone's throw away, their sister company, Surfdock, offers beginner classes in stand-up paddleboarding. If you'd prefer to stay on dry land, Fáilte Ireland's free Dublin Discovery Trails app is a brilliant resource – bringing you on a series of themed walking trails right in the heart of the city, with engaging audio guides.
Vans
Ireland is the perfect size for an unforgettable road trip – and there's no better way to experience all that the country has to offer than by campervan. You don't need to look much further than social media to see how the craze has taken over the nation, with more and more people either investing in their own campervan, or converting a van DIY-style.
Waterford Greenway
The old railway line from Waterford City to Dungarvan has been transformed into a spectacular 46km off-road cycling and walking trail – featuring eleven bridges, three impressive viaducts and a long atmospheric tunnel all the way from the River Suir to Dungarvan Bay. The gorgeous route is steeped in both history and nature, with countless landmarks along the way, including the site of a 9th century Viking settlement.
X-treme Sports
For the thrill-seekers out there, why not try out an extreme sport? Between the mountains and the sea, Ireland is home to a brilliant selection of adventurous activities – including rock-climbing, abseiling, canyoning, kitesurfing, and more. For those who prefer their extreme sports with wheels, be sure to check out Ireland's first full-size BMX Race Track in Ratoath in Co. Meath, and quad biking at Quadventure in Co. Wexford.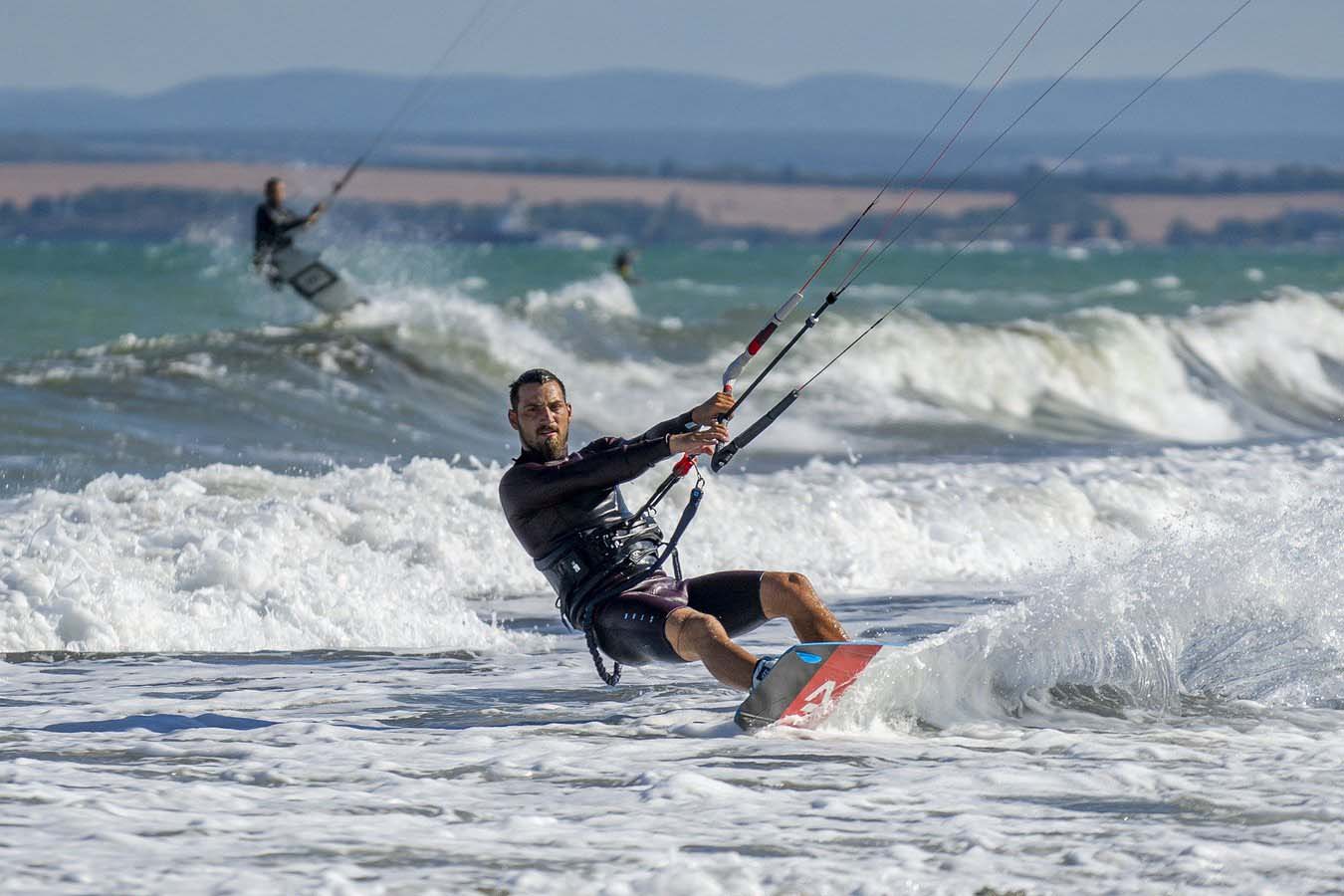 Youghal
Combining both natural beauty and a unique local history, Co. Cork's most easterly town is a gorgeous spot for a spring or summer staycation. Visit the iconic Youghal Clock Gate Tower; step back in time at the town's Raleigh Quarter; stroll or swim at the area's beautiful beaches; or take a cruise along the Blackwater River. This year, the famous IRONMAN Ireland (August 14), IRONMAN 70.3 Ireland (August 13) and IRONKIDS Ireland (August 12) races are coming to Youghal – which is sure to generate a serious buzz around the area.
Zip-line
If you have a head for heights – or are looking for a fun way to conquer your fears! – there's a great selection of zip-lines and aerial adventures on offer across the country. Castlecomer Discovery Park in Co. Kilkenny is home to Ireland's longest zip-line (300 metres), as well as an exhilarating Octagon High Ropes Course. Zipit also offers unique high ropes experiences among the treetops in Lough Key, Co. Roscommon; Tibradden Wood, Dublin; and Farran Park, Co. Cork.
RELATED
Lifestyle & Sports
27 Jun 22