In 2021, new games and gizmos are offering light at the end of the pandemic's dark tunnel.
Under normal circumstances, almost 200,000 people would flood to the air-conditioned halls of a conference centre at this time of year for the Consumer Electronic Show (CES). But these, as you know, are not normal circumstances. Despite CES migrating online, virtual attendees were treated to the usual displays of sci-fi weirdness, such as robot dogs for emergency responders and AI toilets that check your health while you sit on the pot.
There was a noticeable trend toward Covid-related items due to our current dystopia. MaskFone turns your face mask into a two-way microphone and headphones - so you can go full Bane super-villain when talking to the cashier in Tesco. A BioButton sticks to your skin and reads your body temperature and heartbeat, reporting back to an app if you have Covid symptoms. Beyond the air purifiers and hum of pandemic paranoia, 2021 tech is largely domestic. Home, after all, is where we'll all be for a while.
Kitchen sink drama
Samsung has been turning regular household appliances into robotic masterminds for a few years now. In 2021, their dominance of the pantry is complete. The company's new home experiences include washing machines that optimise water usage, detergents, and wash cycles. Their new vacuum cleaner - JetBot 90 AI+ - uses object recognition technology to chart a cleaning path across the floor and avoid vacuuming up coins or toddlers.
Samsung's Bespoke 4-Door Flex fridge, out later this year, features a quick access water dispenser and ice maker that crafts cubes in your chosen shape. Samsung's SmartThings Cooking curates recipes, makes shopping lists, and connects to grocery retailers.
Advertisement
PC or not PC
The death knell tolls for PCs every year, but computers are fighting fit. CES 2021 ushered in the usual zany designs - roll-able screens are trending this year - but laptops and desktops from reliable brands (LG, HP, Samsung, etc.) are in huge demand.
HP's 2021 Windows line-up includes the Elite Folio: an all-in-one PC, phone and tablet, adorned in faux-leather for vegans in the house. The Elite has 5G, Wi-Fi 6, and over 24 hours of video play back through its video.
HP Envy 14 is flush with innovation. This 16:9 laptop includes a physical shutter for the webcam, a dedicated mute button for the microphone on the keyboard, and AI Noise Removal to mute unnecessary background noise when using speakers, headphones or the mic, during video chats. It has over 16 hours of battery life, according to HP. Acer also made moves at CES, introducing its Chromebook Spin 514, which has a 360-degree hinge
Station to station
Companies are launching impressive TV line-ups this year to make our gilded prisons more tolerable. Samsung's TVs have lofty titles such as The Serif and The Frame, and drench viewers in high-res bliss. The Terrace - Samsung's 4K QLED outdoor TV - and Premiere, a cinema-like quality 4K laser projector, are toward the top of the price list.
LG is launching 4K and 8K TVs based on Mini-LED technology, which use a superior light source, brightness and contrast, to conventional LCD televisions. Panasonic's flagship TV, the JZ2000, is equipped with a soundbar to deliver Dolby Atmos sound. Their 55 and 65-inch frames have 120Hz: finally tuned to deliver the best from next generation game consoles.
Advertisement
Ready player one
The popularity of video games went through the roof in 2020, their imaginary worlds providing a respite from the tirade of misery beyond our front doors. Over the last year we witnessed incredible titles such as The Last of Us 2, but as the PlayStation 5 and the Xbox Series X find their feet, 2021 promises more fun.
Chief suspects include a return of Halo, Microsoft's flagship shooter, to the Series X. Sony favourites are returning for PS5 in the form of Gran Turismo 7, the racing simulator, which will support 4K, HDR, and 60fps frame rates. The PS5 controller's ability to physically respond to your in-game actions should make the racer more lifelike than ever.
Other PS5 exclusives include Rift Apart, the first Ratchet & Clank game in four years, and Horizon Forbidden West, the sequel to Horizon Zero Dawn, a game that crossed Jurassic Park with The Terminator. Far Cry 6 and Resident Evil Village, which promises to be scarier than a clown convention, are eagerly anticipated for all next generation consoles.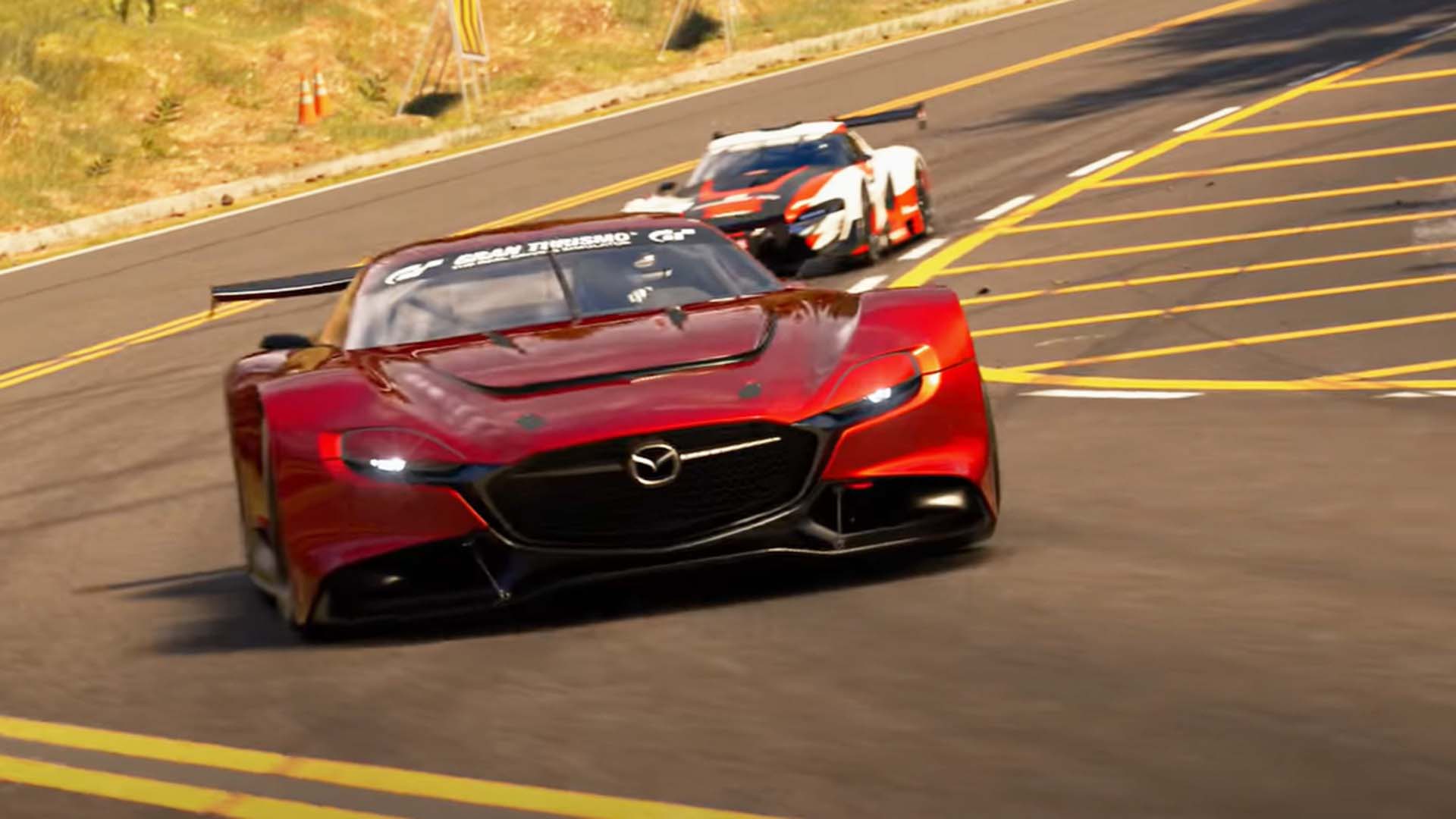 HOT FOR 2021 COUNTDOWN:
1. 360 Reality Audio Sony
Concerts. Remember them? Standing in a mass of people while immersed with sound? Sony can't offer the people, but it has developed a way for us to bathe ourselves in music again. Their new surround sound technology might just be the next big step for consumer audio.
Advertisement
Sony is working with record labels, streaming services, and other music organisations to introduce 360 Reality Audio, which creates the illusion that listeners are within a 360 degree sphere. Voices and individual instruments can be mapped to any position within the sphere.
The tech giant has produced a range of compatible headphones and speakers for the audio, although it can be streamed through traditional kit. A 360 Reality Audio Creative Suite allows artists to create music framed within this spatial sound field.
2. Galaxy S21 Ultra Samsung
Samsung's new handset is worth calling home about (if you weren't there already). The device's biggest calling card is its quad-camera system, the most advanced seen on a Samsung phone. Images can be pumped up to 108MP. You can zoom in on a picture, crop it to capture a new photo, and the resolution is still superb. The S21, Ultra's cheaper brother, still reaches an impressive 65MP in pictorial quality.
Ultra includes a 100x Space Zoom, which lets you capture clear shots from far away, keeping the image steady through AI trickery. The camera's phone also has enhanced night vision, taking "studio quality shots in low light environments".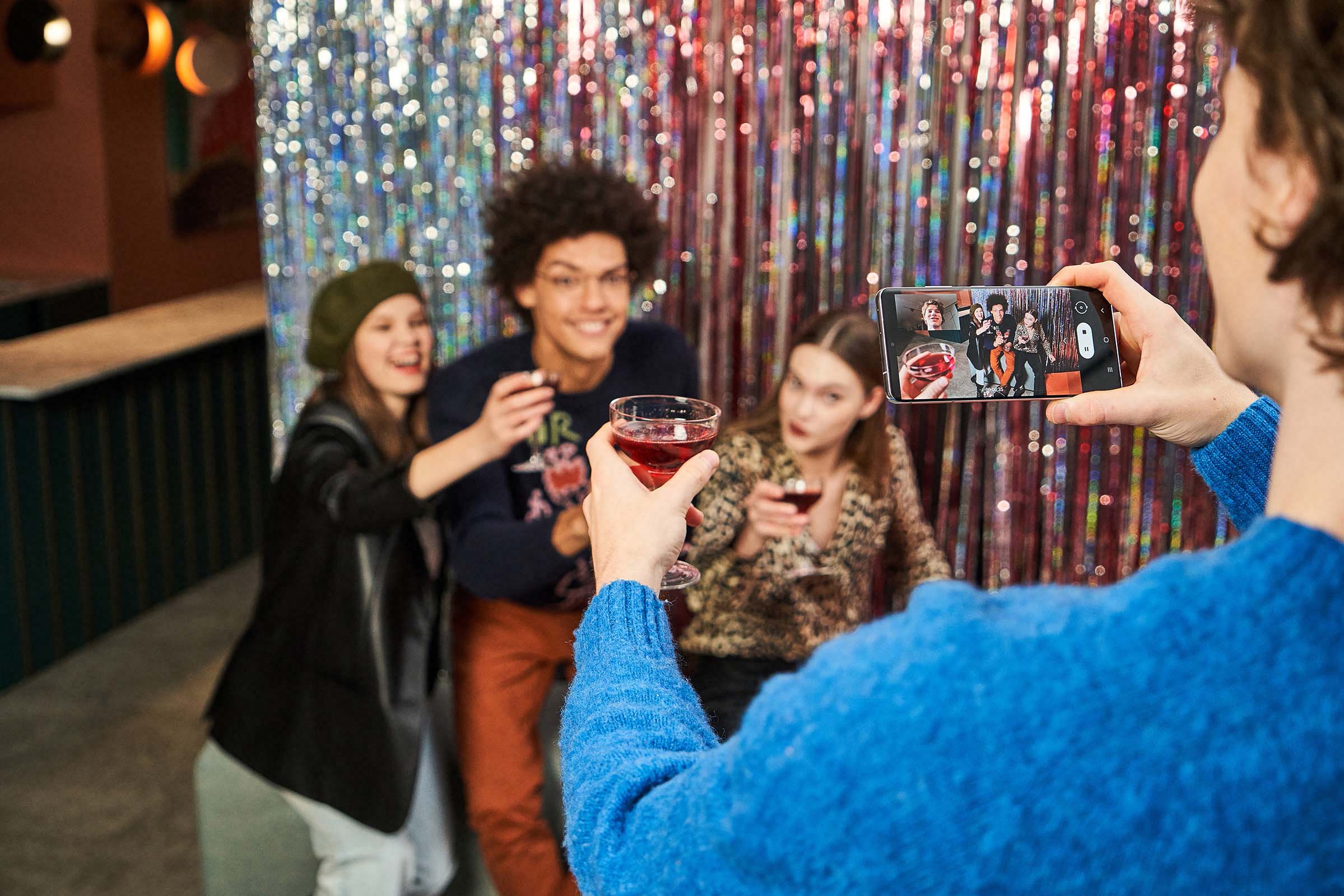 3. Surface Pro 7+ Microsoft
Advertisement
According to Moore's Law, the speed and capability of computers increases every couple of years. That's certainly the case with this tablet, which has "2.1 times" faster performance than its predecessor, on account of its Intel Core processors. Surface Pro 7+ has USB-A and USB-C ports, front and rear facing cameras with 1080p full HD video, Dolby Atmos speakers, and studio microphones. This Pro is a business class upgrade.
4. The Legend of Zelda: Breath of the Wild 2 Nintendo
Zelda's last outing is among the best-designed games of the last decade. An epic, sprawling masterpiece, on par with past classics such as Ocarina of Time, Nintendo Switch owners should not live without it. Talk of a sequel has fans keen to venture back into the fantasy world of quests, battles, treasure hunting and phantasmagorical puzzles.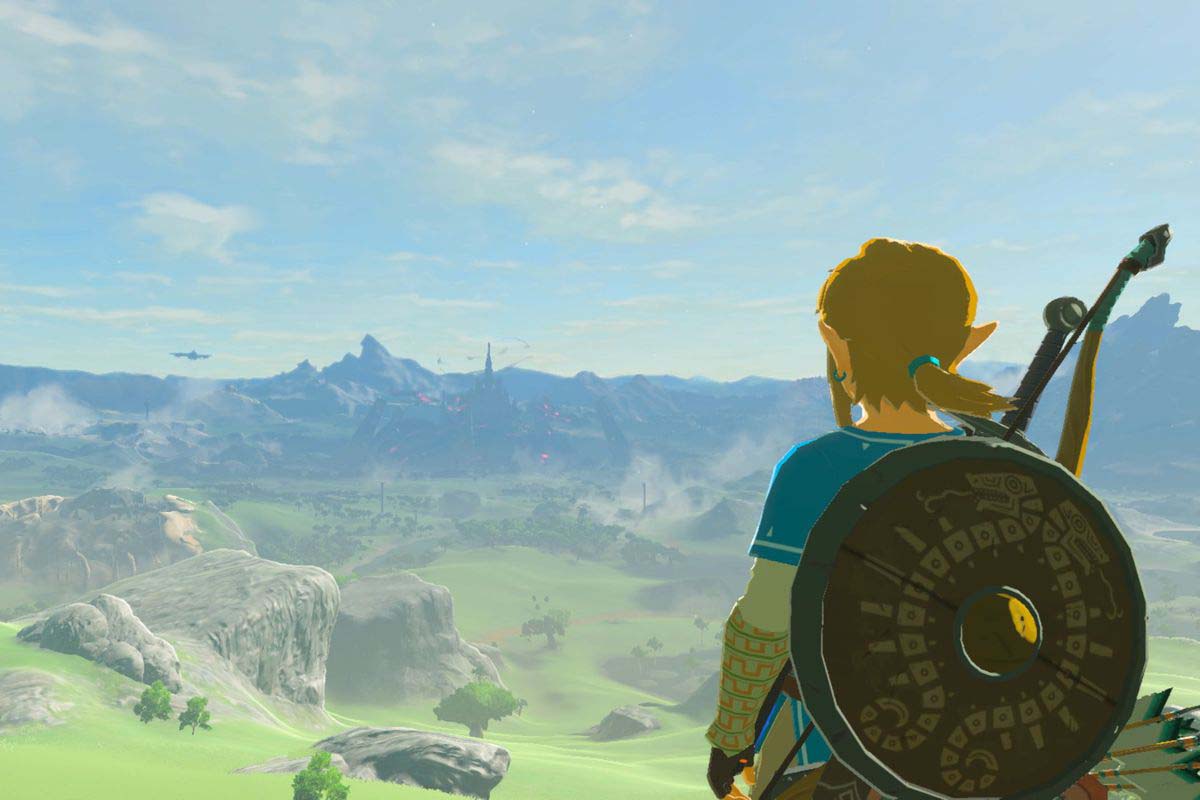 5. Airpeak Sony
Drone postal deliveries have yet to, erm, take off, but Sony's Airpeak is getting up there. A new video shows the drone chasing a speeding car like a villainous gadget from a Bond movie. This flying chopper isn't equipped with machine guns but it is compatible with Sony's Alpha camera series, allowing you to capture the world from a pigeon's perspective.
Advertisement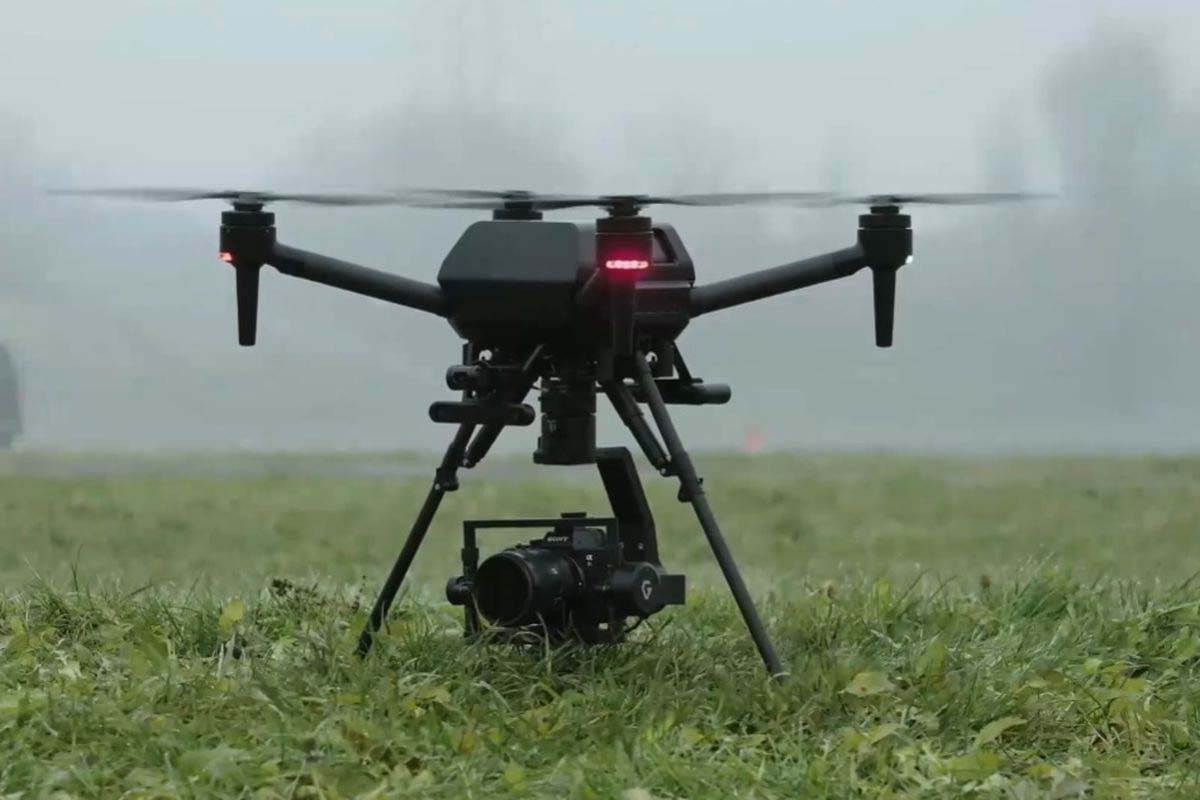 Order the Hot Press Hot For 2021 Special Issue below: