Pavel Barter brings you the simultaneously hottest and coolest Christmas gadgets and gizmos.
Speakers
The KitSound Diggit Outdoor Bluetooth Speaker comes with a removable stake, making it a handy accessory for vampire hunters. The stake also lets you stick the speaker into the ground at outdoor events, keeping the device safe from worms. KS Diggit costs a paltry €50 from Three.ie, but it's a plush affair: a faux wood finish gives it retro appeal; an LED light ring drags it into the 21st century.
The KS Diggit spews 10W of audio and 360 degree sound from its cylindrical body. It can pair to another Diggit for stereo surround sound. The speakers tick along for eight hours of battery time and they're water and dust resistant: a must in Irish winters. KS Diggit – a premium product priced for bargain hunters – is a worthy addition for Santa's sack.
Sony has muscled into the portable wireless speaker space with their SRS–XG500. Suspiciously resembling a 1980s boom box, the device is portable – a handle lets you carry it around the great outdoors – while delivering sound levels that would deafen a T-Rex. You could entertain a small function room with a XG500, which costs €429.
Headphones
Advertisement
Heaps of prize-fighters – including Panasonic, Google, and Apple – are slugging it out for the world title of wireless headphones. Sony, ladies and gentlemen, is now a contender.
Sony's new budget wireless in-ear headphones, WF-C500, are small, comfortable and light. Despite their tiny dimensions, they have surface space for controls. With a quick poke, you can adjust volume; skip tracks, answer (end or reject) phone calls. The ear-buds chug along for ten hours of battery life while their portable charging case holds another twenty hours. Plug in the WF-C500, via a USB cable, and you can get another four hours of music after ten minutes of charge-time. Priced at €99, they're water resistant and come in four colours. Their audio is reasonable, although low frequencies are wishy-washy.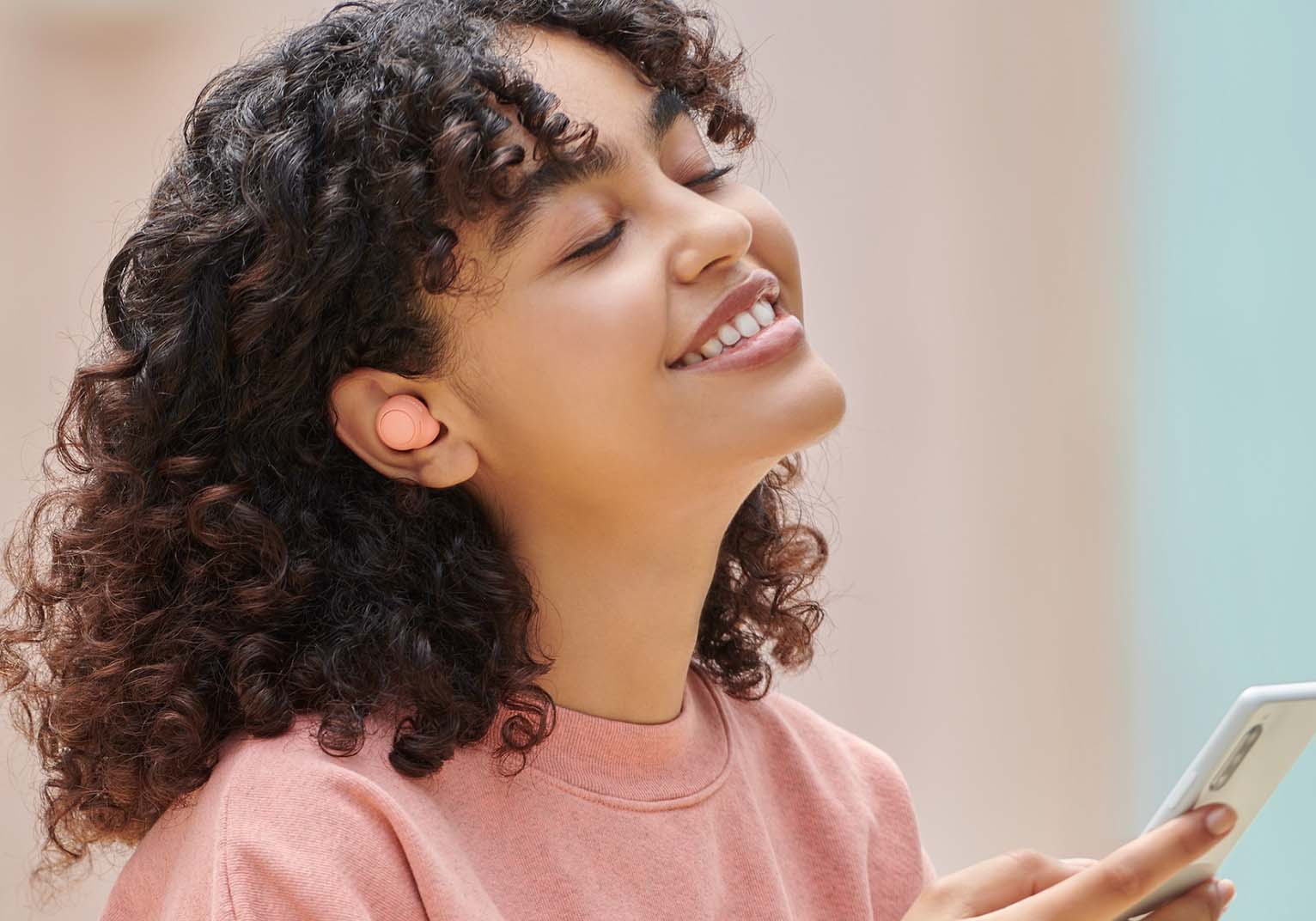 Frequencies are sublime across the board in Sony's premium in-ears: WF-1000XM4 (€289). These ear-buds bring highs, and lows, to listening experiences. They sport some of the best noise cancelling technology found in wireless cans this side of Bose. The headphones automatically pause music when you talk to someone – and allow ambient sound in. Automatic wind noise reduction means the band plays on, even when the ship is sinking.
ONESONIC also brings sweet music to our ears to accompany the Christmas carols. The Irish audio tech specialists launched their first range of wireless headphones last year. They've upgraded their BB-HD1 cans to provide clear voice calls, deep bass and vibrant treble. BB-HD1 Generation 2 is up for grabs for €99.99 at ONESONIC.com
Smartwatches
Vodafone stores and vodafone.ie are bundling Huawei's Watch GT2e with noise-cancelling Huawei FreeBuds 4 this Christmas, at a discount price of €179.
Advertisement
GT2e, launched in 2020, can track numerous exhausting workouts: running, cycling, even skateboarding and belly dancing. The watch is waterproof, so you can log laps while swimming. Other measurable stats include steps, heart rate, calories burned and distance covered. There's no support for external sports-related software, but if you're willing to live within the Huawei eco-system, this smartwatch will keep you on your toes.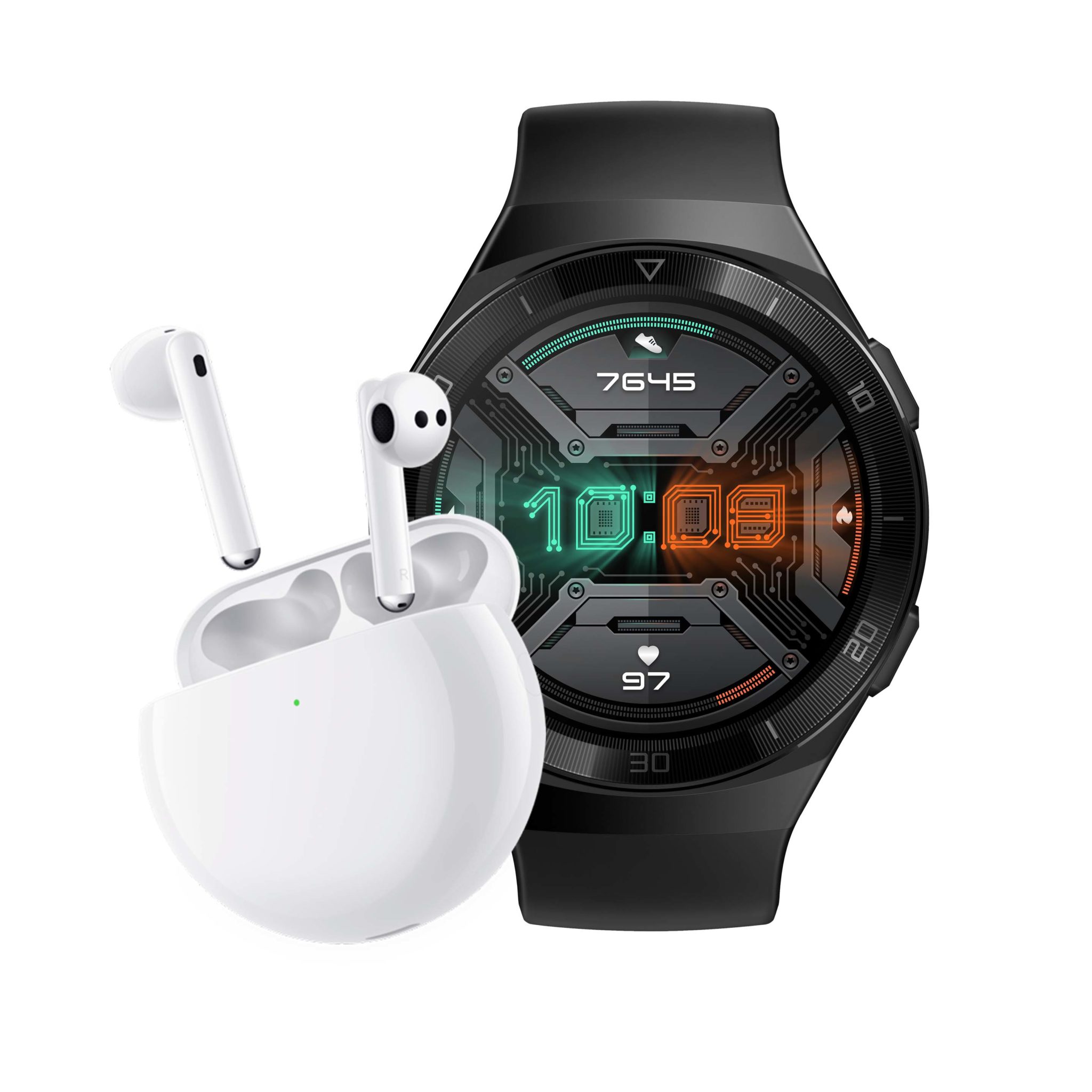 Vodafone is offering a Disney-branded neo Smart Kids Watch in-store and online for €199.99. Children can personalise their timely experience with characters such as Elsa (Frozen), Dark Vader (Star Wars) and Buzz Lightyear (Toy Story). Parents can keep tabs on their errant n'er-do-wells through calls, chats, emojis, and location-monitoring.
Tablets
Nokia are no fools when it comes to design. Their new budget Android tablet looks as noble as the classic Nokia phone: a solid, Scandinavian, metal body structure that's refreshingly minimalistic. On the surface, the 10.4-inch T20 has everything you'd need from a tablet.
There's fifteen hours of battery life when surfing the web, and another ten for watching films. The front-facing and rear cameras, and dual speakers, look set to handle all your business and entertainment needs and desires. On closer inspection, the screen and camera lacks the quality required for business Zoom calls and the speakers are tinny. But at €229 for its 64GB configuration, the T20 is acceptable for budget shoppers.
Those hunting for a better quality tablet, and willing to shell out more cash, should check out Apple iPad Pro 12.9", Samsung Galaxy Tab S7+, Microsoft Surface Pro 8, or Lenovo Tab M10.
Advertisement
Games
Action fans can nurture their inner Rambo this Chrimbo in Far Cry 6 (XSX, PS5, PC), the latest in Ubisoft's open world adventure series. You play a guerrilla fighter in a fictional Caribbean island (clearly inspired by Cuba). While attempting to topple tin-pot dictator Anton Castillo (played by Giancarlo Esposito, of Breaking Bad fame), you roam the countryside with your pet crocodile, slide down zip-lines, and use a smorgasbord of customisable weapons, which include flame throwers and rocket launchers.
Far Cry 6 is an out-of-control rebellion. The range of vehicles, aircraft and boats make the co-op missions a hoot. But the writing and storyline, and chore-list roster of missions, fall short of open world masterpieces such as Red Dead Redemption 2.
Back 4 Blood (XSX, PS5, PC), the spiritual successor to Left 4 Dead, brings more zombies than a Walking Dead office party. This first-person shooter is a mega-arcade shooting gallery, in which you progress through campaigns, mowing down shambling legions of undead.
You can play the game solo, but it is best experienced with friends in co-op. Some of the campaigns – defending a pub from the marauding masses, using stockpiles of barbed wire and Molotov cocktails, for example – are hilariously frantic. The game is difficult at times, and requires multiple playthroughs, but nobody said the zombie apocalypse was going to be easy.
Football fans can kick off Christmas with FIFA 22 (XSX, PS5, Nintendo Switch, PC), which offers the best licensed version of the beautiful game. While it remains largely the same as FIFA 21, the addition of 22 real-life players, motion-captured specifically for a high-intensity football match, puts this year's league in the back of the net.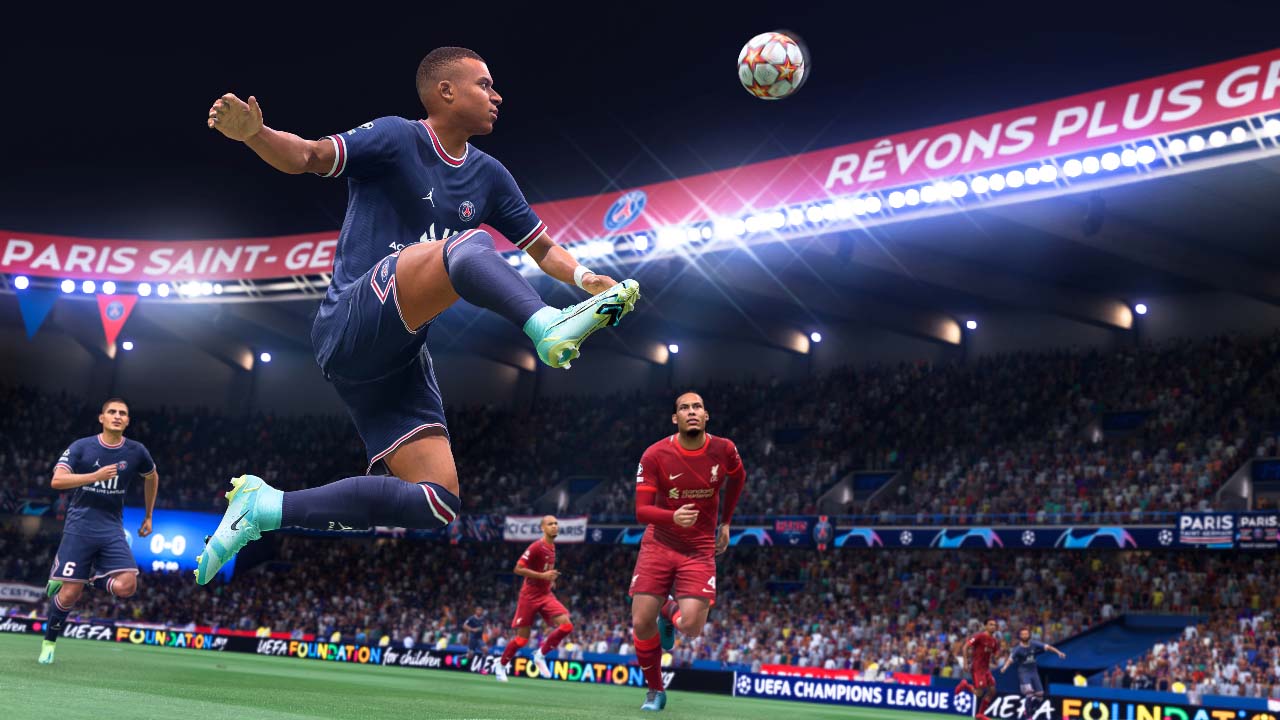 Advertisement
Lights and lamps
Designist, an independent retailer in Dublin, is dishing up fragrant aromas to accompany the mince pies this Christmas. Their homegrown products include Smart Diffuser from Gingko (€55), a rechargeable natural-oil-burning diffuser that teases your sight, as well as smell, via a dimmable LED light. The diffuser is made from natural wood, frosted glass and copper plate.
Other Designist products include a Smart Moon Lamp from Ginkgo for €185. This moon-shaped object uses magnets to float, ethereally, over a wooden base. You can adjust the colours of its unearthly glow to suit your mood.