Lifestyle & Sports
24 Mar 23
Nicola Tallant: "I'm constantly aware that some of the people I'm writing and talking about are capable of anything – but it just goes with the territory"
Sunday World crime correspondent, author and podcaster Nicola Tallant has played a major role in exposing the Kinahans – along with the country's other major gangland players. Ireland's far-right, the new IRA, the DCI John Caldwell shooting, Graham Dwyer and John Gilligan are also up for discussion as she gives Stuart Clark the stories behind the front-page splashes.
Whatever about crime not paying, writing and talking about it clearly does. Nicola Tallant has been successfully supplying the Sunday World with regular front-page splashes; recently released the 249th episode of her Crime World podcast, which gets over a million monthly listens; and is preparing to bring her Omertà live show to the Dublin 3Olympia in April.
She's also the author of two books, Clash Of The Clans and The Witness – the latter spawning another award-winning ten-part podcast.
Some of Ireland's big name crime correspondents have been criticised in the past – not least by me – for a litany of vices, including glamourising the criminals they write about, exploiting victims and being so cosy with the cops that they might as well have done with it and get a job with the Garda Press Department.
Tallant's work is shot through, however, with a strong sense of social justice – while also wanting to put the really bad guys out of commission so that they can no longer terrorise communities.
We meet on the day of the launch of Sky Documentaries' Dublin Narcos three-parter in the Sugar Club, where she was due to handle MC duties.
Advertisement
"It's a really good mix of new interviews, archive footage and dramatic reconstructions," she explains over a mid-morning Americano. "Sky have done a huge amount of research and the production values are incredibly high."
The production values are somewhat less high in the video – posted by that recent visitor to Ireland, former English Defence League leader Tommy Robinson – attacking Tallant for her coverage of the anti-refugee demos that have been happening around the country. Nicola is refusing to take the bait and have the (anti) social media row that Robinson so obviously craves. She does, though, have some quality intel on the Irish far-right that Robinson is so desperate to court now that his tainted star is on the wane in the UK.
"Tommy Robinson and numerous accounts, virtually all of which are bots, have been trolling me for the past seventy-two hours," Tallant says. "I haven't reacted because he is absolutely trying to get some publicity in this country through it. I've pointedly not blocked any of them
"What's happening with the Irish far-right is that they're being funded by organised crime, in order to suck up the resources of the State," she adds. "The far-right are agitating and creating these protests in order to make the Gardaí look in that direction while other stuff is going on. That's a fact."
During his Irish visit, Tommy Robinson was pictured, arm in arm, with convicted Ballyfermot heroin dealer Anthony 'Harpo' O'Driscoll. Prior to that, Wayne Bradley, who was imprisoned for his part in a botched security van robbery, publicised the Finglas anti-migrant protest on his Facebook page. And associates of the Hutch gang were spotted at demos near Sheriff Street and outside Store Street Garda Station.
Advertisement
Asked whether the far-right and their criminal allies pose a real threat to our national security, Nicola nods.
"I really think they do," she insists, "which is why their movements are constantly being monitored. They're placing themselves in the middle of things like housing protests in order to exploit what start out as genuine concerns. It's like in the 1980s when Concerned Parents Against Drugs and their marches on homes and the rest of it were infiltrated (by the Provisional IRA). It's a perfect storm."
Tallant points to the UK.
"I absolutely know that some of the far-right organisations are money laundering for criminal gangs there," she states, "and that in return those criminal gangs are funding them. The links between the far-right and organised crime are as strong as the links between the terrorist organisations like Hezbollah and organised crime.
"I don't have the ability to go through bank accounts and follow the money, but I've a good idea of who organisations here are mixing with and what they're involved in. A lot of it I can't report on because of libel laws – but the links between the far-right and organised crime are clear."
The relationship between the Irish far-right and the criminal fraternity is just one of the myriad subjects we want to discuss with Nicola, an ardent music fan who – before settling down for our interview – inspects some of the classic covers wallpapering HP Central.
"Your job's much more exciting than mine," she says.
Advertisement
Somehow, I doubt it!
Stuart Clark: How would you describe the role of a crime correspondent?
Nicola Tallant: I suppose it's someone with a degree of expertise in organised crime. I started out as a journalist when the only thing you got was a by-line in the paper. Now it's all about video and podcasting. If you'd told me even five years ago that I'd be bringing an organised crime show to the stage in the Olympia, I'd have laughed at you. It's a bit crass to suggest you're entertaining people with crime, but it's a fact. I'd like to think, though, that there's a responsible way of doing that.
Is it just about selling papers or is there a higher purpose?
Absolutely there is. Nobody knows your name when you're starting out as a journalist, so you have to make a bit of a splash. You're looking for a front-page story and don't really have the time to sit back and consider it from all angles. There are ones I did then that I definitely wouldn't do now. Newspapers are commercial entities that are there to make money for their shareholders. What's dramatic and sensational sells, but within that if you contribute to the bringing down of a major criminal, you're helping the people they prey on.
Do you regard yourself as working with the Gardaí?
I might do official interviews with them. I would be very supportive of some things they do – and very unsupportive of others. It depends. I don't wait to be given stories by them, but I know some other journalists who do. Usually when I'm dealing with the Guards, it's to check that something's right – but I wouldn't be getting stories from them.
Crime correspondents have been accused of glamourising criminals by coming up with nicknames. Fair comment?
Those nicknames are mainly there for legal reasons. No journalist really wants to use them but if you accuse somebody of doing things before they're convicted, the likelihood is that they're going to go to the High Court and sue you. For all of the talk of reforming them, we still have the strictest libel laws in the bloody world.
Advertisement
A lot of people would be afraid doing what you do – does it take courage?
Maybe I'm missing a gene, but I don't feel afraid. When you've been doing the job as long as I have, it becomes very normal. I'm constantly aware that some of the people I'm writing and talking about are capable of anything – but it just goes with the territory. I look at prison officers and Guards and nurses working late at night in a hospital A&E and think: they're brave.
Have you ever been directly and explicitly threatened?
Yes, on a number of occasions as most crime correspondents have. The most serious one was in 2016. It was following the Regency Hotel attack and it was a threat that came directly from the Kinahan organisation. That wasn't a nice place to be in.
Did you get Garda or private protection?
The company has security protection in place. I would have liaisons with the Guards. Ireland wasn't a nice place for a while, but now it's a very safe country to work in. If a threat is levelled at a journalist, all the wagons circle. It's nothing like being a real victim. A real victim is somebody living in a community who's being threatened all the time and doesn't have a big corporate structure supporting them.
You're not afraid to go out into the field and get your hands dirty.
I don't do them anymore because I'm stuck behind a microphone, but for years I went on stake-outs in the back of vans with the photographers because I wanted to experience things first-hand. I've also done people trafficking stake-outs in Spain, and gone undercover in a red light district in Manilla. I thought I'd stand out like a sore thumb in the Philippines – but actually, for the first time in my life, I became invisible. You wouldn't do that with the Kinahans because they've got too many spotters working for them.
Thankfully, no journalist has been murdered here since Veronica Guerin in 1996, but they have in Malta and Holland.
The Dutch guy shot in 2021 was Peter R. de Vries who'd been reporting on mobsters for decades. Two years before that, a lawyer (Derk Wiersum) was also shot dead on the steps of his home in Amsterdam. The prime minister of Holland was under 24-hour security because of this one guy, a street dealer, who ended up in Dubai working with Daniel Kinahan. He was extradited back and put in their highest security prison, but has still been directing things from behind bars.
Who's the worst of the convicted criminals you've dealt with?
I have a particular personal dislike of John Gilligan – and I think anybody in my trade would. It's the idea that someone like him came for one of us. I didn't know Veronica: I got into this after she was murdered. But that was such a significant moment for Ireland. Obviously he wasn't convicted of that murder, but he served a long time for drug-related issues surrounding it. I've come face-to-face with him a number of times. He always has a very smug grin on his face and will whisper things and make jokes. He's like one of those serpents. He wants to make you feel afraid. He's a very nasty and unpleasant character.
Advertisement
Do you believe that someone can be evil?
I don't know if I believe that somebody is born evil – but they can become it through things which have happened to them. I've seen interviews with assassins hired by Mexican drug cartels who talk about their humanity dying the first time they kill somebody. It becomes normalised.  There are people who revel in that havoc and misery and enjoy hurting other people. Like Putin. I think he's evil.
Do you get many tips?
Yeah, they come in through encrypted communications and are mainly disinformation. I prefer to be able to meet a tipster and work out what their angle is. Nobody gives you anything for free. When you get an encrypted message saying, "Daniel Kinahan is in Oman", that's coming from the Kinahans.
So they have their own press department…
Yeah, they do. Organised crime groups these days are very sophisticated corporate structures. They have their own PR and marketing people working for them. The Kinahan organisation has a marketing department. They have brains sitting around and being paid to come up with ideas and ways of doing it. They're running certain social media sites and feeding information constantly to crime journalists in order to propaganda-ise themselves. You get the likes of Daniel Kinahan at the top of the tree who doesn't want to take proper marketing advice and that's why he's fucked it all up. He's a bit like Trump; no matter what you say to him, he knows best.
Do people ever call into the Sunday World with information?
Yes, on one memorable occasion a woman arrived in reception wearing a hospital gown and wheeling a drip! God love her, she passed away. She was a drug addict.
In a recent mafia documentary, an FBI agent said that it's often the arrogance of mobsters that brings them down. Is that what happened with the move into boxing by Daniel Kinahan?
Boxing is something that dates back to the mafias in New York. Salvatore Gravano gave testimony to the US Senate about being involved with boxing and using it as a money laundering scheme. Kinahan would have been okay if he'd stayed in the background but his ego meant that he couldn't stop himself taking the credit for Tyson Fury, which was an incredible comeback. He was completely obese and at the absolute bottom of his career and managed to become world champion again. Now, it was done through money that wasn't perhaps legitimate and god knows what else happened in the background legally. There are people in boxing that believe Tyson Fury isn't all about prowess.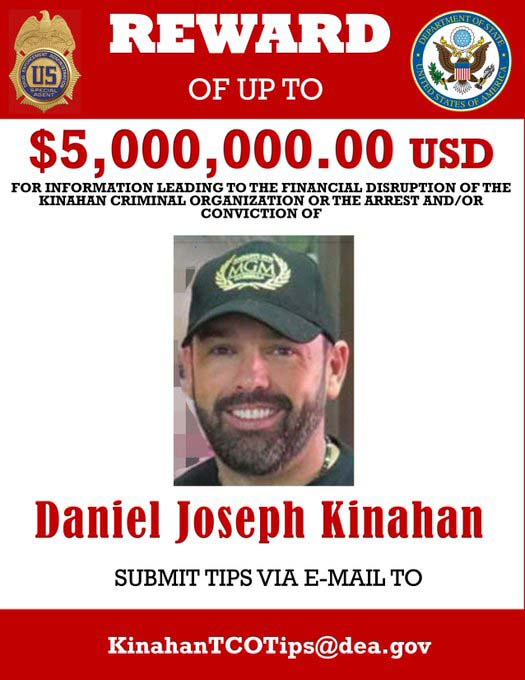 Advertisement
The Dropkick Murphys singer, Ken Casey, is involved with the sport in Boston. He said that when Daniel Kinahan took a shine to one of his boxers, he thought it prudent to just let him go.
Absolutely! Things have gotten better now, but everyone was afraid to speak out about him. I think he was trying to legitimise himself but Daniel Kinahan is what he is – he's not going to have an epiphany and change. He's a very complex character. I think his father's an even more complex character and perhaps the most interesting of them all.
Going back to the New York mafia, it's evident now that a lot of them had major mental health issues, which inspired the Tony/Dr. Melfi storyline in The Sopranos. I imagine it's also a big issue for Irish criminals.
Huge. They're living a completely paranoid existence where the threat isn't perceived, it's real. You're dealing with people who'll shoot you as casually as they'll order a pizza. A lot of them would be taking a lot of cocaine and mixing that with steroids, which can have a very negative long-term effect on mental health. I talk to a lot of people in the drug world who come in to the room tough as you'd like. They'll throw their car keys and glasses onto the table in front of you because they want you to know that they can afford these things – that's part of their world. The number of them who then end up in floods of tears in front of me is astounding.
Are they ever tears of remorse?
Rarely. They're upset, often for the same reasons as other human beings – they might have felt like they've worked really hard in their career and been overlooked. With the Kinahans – and I'm sure many others – the boss holds almost God-like status. Gang culture is quite cultish. They adore the guy at the top. They give loyalty and then sometimes they can be snubbed. They're devastated. It hurts their feelings and then, when they get their opportunity, they'll look after themselves. That's why Kinahan is in such a precarious position with people going touting.
How badly has the Kinahan organisation been effected by the worldwide police and intelligence agency operation against them?
Because they're still operational in Dubai, they're able to do business internationally. Here, they're gone. All of their cell structures in Ireland have been dismantled. They were based on the old Mafia and the IRA – no cell knew what the other was doing – but they've been blown apart. A lot of their hitmen have been jailed. The crackdown over the past few years has been phenomenal. The courts have been wall-to-wall Kinahans. We've seen in the media industry that when people have taken redundancy, somebody gets over-promoted to take their place. There's been a lot of that going on in the Kinahan organisation. The new guys at the top – or near the top – just aren't very good.
We seem to have the Kinahans to thank for the modern approach to bringing down drug gangs.
Absolutely, it's the new model for policing. When the Regency shooting happened, the Gardaí were able to tackle it but when the crime becomes transnational, you need big overseas agencies like the FBI and CIA to get involved. Sanctioning them and going for their wealth works, but it can be incredibly difficult untangling all the different investments. They might buy a few of our fancy horses, but the United Arab Emirates don't care about Ireland. What they do care about is America, so it's down to Biden to get the Kinahans kicked out of Dubai.
The upcoming Citizens' Assembly on Drugs might be the catalyst for a major shift in government policy. If you were made Minister for Justice for the day, what would you do in relation to drugs?
I would certainly be pro-legalising and controlling the cannabis trade. It comprises 25% of the illegal drug market, so that would be a good first step. I'd use all the taxation from legal cannabis to fund addiction services properly. People are always saying to me, "Legalise all drugs and get rid of the dealers." There might be merits in that but it isn't going to happen for a very long time. Politically it just won't fly.
A recent Ana Liffey Drug Project report highlighted the horrific levels of drug-related intimidation in Dublin's North East Inner City.
I get calls all the time from parents who are absolutely terrified because their windows are being put in. If they've a car, it's been vandalised or firebombed even. Their children are being threatened with death – and it's not an idle threat. They know somebody who's been murdered. I don't condone it but I do understand why some people get involved in the drug trade. If you're from a certain area, you don't necessarily flow through the educational system into a good job. The drug trade is a very tempting career opportunity, especially when you're young and the guy without the flash runners, the electric scooter and the girl on your arm. I feel really sorry for people living in affected communities, which is why I sometimes come across as being very anti-drugs. I'm actually not. It's just when you see the reality of what it does and the disconnect of the middle-classes who recreationally take them.
Advertisement
What did you make of Simon Harris berating recreational cocaine users for funding organised crime all the way from Ireland back to Colombia?
Unless their habit spirals out of control, middle-class users don't have to go to the areas ravaged by drugs. Their kids probably aren't getting knocks on the door from people threatening to kill them. If you go to Darndale or parts of Limerick, you'll see the devastation. I don't have a problem with Simon Harris pointing that out.
John 'The Coach' Traynor was one of the gangland figures who mentioned a Mrs. Big drug dealer who's never been named or arrested. Do you know whether she exists or not?
No. I do know of a lot of women behind the men who were the real bosses, but in that macho world it wasn't acknowledged. The #MeToo movement doesn't really extend to drug dealing: it's a very old-fashioned trade. Women have their place, very much so, but usually it's on somebody's arm. They're sometimes used as couriers and other mid-level jobs within the gang. Often they've addiction problems and do it because it seems like easy money. But it's a very, very violent place and they don't like women asking questions or being in charge.
Barack Obama said America's biggest domestic and international policy failure of the past century is the War On Drugs.
Another phrase I'm forever hearing is, "The War On Drugs doesn't work, so let's scrap it." But where would we be without it? If we'd just put our hands down and done nothing, we'd be where Mexico is: a fully corrupted country.
Do you have any sense of what it is that makes the likes of Graham Dwyer murder somebody without a second thought?
You talk about journalists being scared – when we were covering his court case, he was like a pussycat. He didn't scare me at all. He was only going to be of danger to a vulnerable person. Can I get inside his head? No way. I'm not a psychologist. That his thrill comes from stabbing another human being to death – there's obviously some kind of personality disorder or chemical imbalance in his brain. The likes of Graham Dwyer don't come along very often.
After graduating from Rathmines in the 1990s, you rose up through the ranks at the Evening Herald, Irish Independent, Daily Star and Daily Mirror where you were sent to do the dreaded 'death knock', calling on bereaved families. Was that difficult?
Oh, Jesus. I remember knocking on one door in Rathgar. It was this big, big house owned by a chap whose son had gone to Irish college or something like that, and had died inhaling an aerosol. It was absolutely tragic. I called to the door sick to the stomach, dreading it. I knocked, it opened and I was swept into the hallway by somebody coming up behind me. I'm face to face with this guy whose son had only been dead two or three months, and say, "I'm really sorry, I'm a journalist and I was asked to call…" And he just went, "Get out!" I was only twenty and being sent into areas that you wouldn't be sent in to today. I was at another door and had a syringe pulled on me. There was so much competition in newsrooms that you felt you had to do it. If somebody said "no" once, you'd get sent back to try again. It was horrendous.
Advertisement
It strikes me that the best criminals are the ones we don't know about. Do some completely fly under the radar?
Yeah, they do. There was a very interesting character living in Straffan, just on the outskirts of the K Club, called Philip Baron. He was done in the UK for this €100 million Euro cocaine cartel. He was moving drugs around the globe and was based in Kildare telling his neighbours in this very wealthy area that he'd made his money by renting deckchairs on Spanish beaches. His kids, who I imagine had no idea what he actually did for a living, were in private school and he seemed a very respectable guy, even though he was hanging out with the Mansfields and people like that. They eventually caught him because one of his partners kept notes, which you'd have to do if you're running a business of that magnitude. Their attitude, if they lost a shipment, was, "Okay, operating cost, stick it in the losses. We're making enough money, let's move on." They didn't start shooting people and drawing attention to themselves. I'm sure there are other Philip Barons who haven't been caught or identified… yet!
Were you surprised by the GAA legend who currently can't be named?
In the name of god, what's going on with him? Is it gambling or something? Everybody knows who he is, but because we're operating under the strictest of legal constraints he can't be named until the police charge him.
Tell us about Jim Mansfield, the property developer owner of Citiwest whose money laundering you exposed.
The whole Mansfield thing – if I was disciplined, I'd sit down and write a book about it. We accepted this myth that he'd made his money from dealing in Falklands War scrappage. It's an extraordinary story about these well-to-do cocaine party-goers colliding with some of the most senior figures in organised crime. The goings-on: it's like a John B. Keane play of modern times for me. Jim Sr managed this place where Bertie Ahern and Fianna Fáil held their Ard Fheis and the daughter of the Garda Commissioner, Pat Byrne, got married. He'd have been smiling at them while in the backroom he was laundering money for the INLA, for the IRA, and for any criminal who came along.
The apple didn't fall far from the tree with Jim Mansfield Jr. associating with former INLA terrorists Dessie 'Border Fox' O'Hare and Declan 'Whacker' Duffy, and spending thirteen months in Portlaoise Prison for attempting to pervert the course of justice.
Jim Sr had the personality and charisma to do what he did – he pissed nobody off, they all liked him. Then this over-privileged son comes along and fucks it all up!
Meanwhile, another of Mansfield Jr's acquaintances, Marcus Sweeney, who was described as being "up to his oxters" in organised crime by a High Court judge, is claiming that the Irish Secret Service tried to recruit him as a spy.
His TikToks and interviews with the press are very odd! You have this guy, who was a restaurateur and liked to call himself a Celtic Cub, mixing with the most significant heroin mob in the country, The Family. In a way for me, it's how the mighty can fall. They think they're clever and are just going to do a little bit of business with them... That middle-class snobbery, that feeling of untouchability. It's arrogance.
What do you make of Drew Harris who's just completed his first five years as Garda Commissioner?
I think he's a cold fish. I saw him on the Late Late Show and thought, "I'd never put him on TV." A lot of good Guards wonder why our police force has been populated by the PSNI. What did they do up there that was so incredible? When the changes within An Garda Síochána started, they threw the baby out with the bath water. There were people within the force that would have been perfectly capable of doing his job – and probably better.
Last year, a mind-boggling 1% of UK police officers were charged with a criminal offence. Would you imagine the figure here to be much the same?
There's an awful number of rapists in the London Met. You're just going, "Another one?!" I don't think it's endemic here. They've set up a new unit to investigate corruption within the Guards. I think that's necessary at this stage.
Advertisement
You also write for the Northern Irish edition of The Sunday World, which means you're tuned into organised crime and paramilitary activity in the Six Counties. Were you surprised by the attempted murder of DCI John Caldwell?
I was certainly shocked and disgusted. I mean, the trauma that ripples into so many people. How many kids were there? His own child for a start. The injuries the poor man sustained are horrendous. I do a lot of work with my colleague in the North and she's always said that the New IRA are dangerous fuckers. There's a heightened security risk with them. In a way, they're like the jihadis because there's no reasoning with them.
Do you think groups like the New IRA have the wherewithal to mount a sustained campaign?
As far as I can recall, there were two hundred or so key members identified. There was an MI5 agent called Dennis McFadden who infiltrated the New IRA. He was this peculiar Scottish guy who gained their trust and rented Airbnb's for their meetings, which he recorded. He provided intel on the Lyra McKee murder, which again was an awful trauma for her loved ones. If you look at it coldly, though, it was a haphazard attack. They're somewhat disorganised but that doesn't mean they're any less dangerous. There seems to be another situation going on in the North where somebody may be 'policing' significant drug dealers – six of them have been murdered under peculiar circumstances. If it was happening here we'd be going, "Oh my, god!" but there it's just what happens.
Do they have the idealism that you could argue Bobby Sands had – or are they just criminals trying to give a veneer of political respectability to their well-documented drug dealing?
I've spoken to a lot of people who would have been around during that (Bobby Sands) era. They were incredibly intelligent, thoughtful and political and did it to make a better society for their children. They were going out to Cuba; they were studying; they were learning; they were being locked up in prisons at the age of seventeen. They were being educated on scraps of paper. They were being educated in culture, music and language. I'm not supporting it. They did very violent acts and all the rest of it, but if you strip all that away, they had a reason for it. Now, it's to feather their own nests; it's to buy the runners; it's to be able to drive the fast car; to have the holiday in fucking Marbella or wherever it is they want to go. There's no bigger picture here.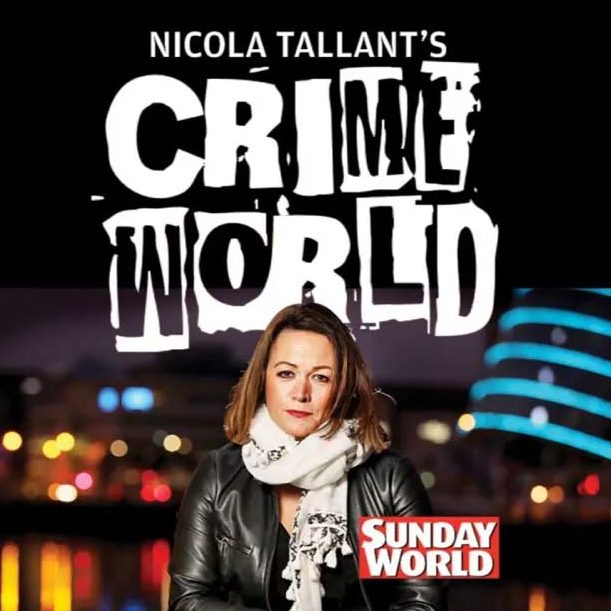 Episode 246 of Crime World was titled 'Conor McGregor and the childhood friendships with Irish gangland figures'. I imagine you ran that one by your lawyers…
(Laughs) Yes, that was legalled! A story which broke at the height of the Kinahan-Hutch feud was that following a row in a pub, a significant player from the Kinahan cartel was coming to kill Conor and Daniel Kinahan was putting the money behind it. My phone never stopped with American journalists calling. Of course, nothing happened to Conor.
Finally, what would you say are your top three scoops?
Well, I'm really proud of all those Mansfield stories. Tracking George Mitchell down to the wine regions of Germany twenty years after he disappeared was pretty good. And I think I did some significant work on the Kinahan organisation before it became more mainstream. Just in the background identifying certain individuals who are very key players and a lot of whom have since been through the courts.
• Find Crime World where you listen to your podcasts. Nicola Tallant's Omertà: A Journey Into The Dark Heart Of The Criminal Underworld takes place on April 27 in Dublin's 3Olympia.
Advertisement