Lifestyle & Sports
12 Sep 22
Key Advice On Renting From Threshold: "Be aware of offers that appear too good to be true, even on legitimate rental accommodation platforms"
Know your rights and be careful of scammers. Photo credit: Flaticon.
Finding rented accommodation that is affordable can be challenging at the best of times, especially for young students moving out of home for the first time. Demand for rented accommodation is through the roof, and with limited supply of affordable accommodation, prospective tenants can become victims of rental scams.
So the message is to be vigilant if you're renting a property. When you're looking for accommodation, exercise caution and don't rush into a decision, particularly if you have any doubts. Start looking for accommodation as soon as possible, but don't feel pressured to take the first place you see.
Beware of rental scams
Often, the scammer claims to be out of the country and can't show you the property and requests a deposit. Otherwise, the scammer is living at the property and shows a number of people around, gets a deposit from several people – and disappears with the money. The transaction can appear normal until the keys don't work.
Is it too good to be true?
Advertisement
Be aware of offers that appear too good to be true, even on legitimate rental accommodation platforms – if the rent seems like a bargain and the photos look great, do more research. Check on rental rates for similar properties in the same location. Use Google Maps to verify the existence and address of a property. Check to see if the tenancy is registered with the Residential Tenancies Board.
If you get a bad feeling, walk away
Never agree to rent a property through a website or via social media. You need to visit the property and ensure it is a genuine let. You need to be happy with the property and the terms and conditions of the letting. Remember, scammers often copy photos, addresses and other information from various rental listings and then use this information to put up a fake listing.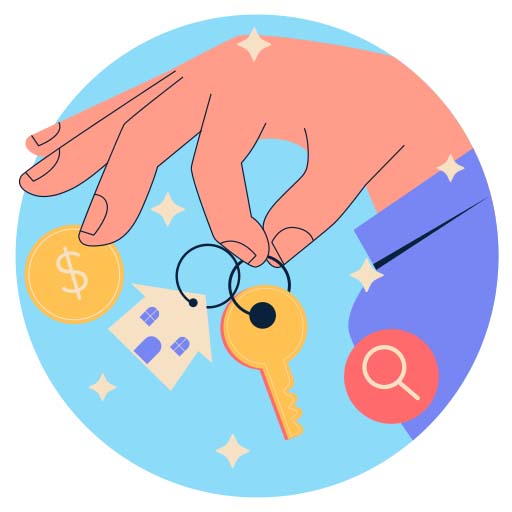 ID the landlord
When viewing a property, ask the landlord or letting agent for photo identification – like a driver's licence. Use your phone and take a photo of the ID provided. Check that the keys work on the doors before making any agreement or handing over a deposit. Never hand over cash: it is untraceable and can be used immediately. Never transfer funds via Western Union, Moneybookers or other Electronic Fund Transfer services to someone claiming to be an agent or landlord for a prospective property. It is advisable to use an ESCROW account where possible to ensure funds are not released until you are certain that it's a legitimate transaction.
Trust your instincts
Advertisement
If you are suspicious about any aspect of the arrangement, call Threshold's team of housing advisors on 1800 454 454 for advice and support. And contact your local Garda station.
Inspect the property
When viewing a property to rent, Threshold advises that you should always inspect it thoroughly before agreeing to rent it. What items are provided in the property and what condition are they in? Does everything work: shower, cooker, toilet, heating?
Proof of the condition
When you move into the property, take dated photos of all rooms and even the inside of the oven, grill, fridge freezer and cooker hob, so that any damage caused prior to your tenancy will not be your responsibility when you move out. Are there any signs of damp? Is there adequate ventilation? Does the property have fire safety measures installed such as alarms, fire blankets, carbon monoxide detectors?
Payment
Be clear on how much the deposit and rent will be and how they will be paid. Ask for a proper receipt for the deposit paid. Be clear on what bills are to be paid and how. Be clear on who to contact for repairs etc. And if repairs are necessary or items need to be replaced then you should insist that repairs are carried out before you move in, and have this confirmed in writing.
Advertisement
Sharing accommodation
As accommodation is scarce and for many, largely unaffordable, people may have no other option but to share accommodation, often with complete strangers. Sharing accommodation either with firm friends, total strangers or with landlords in situ has advantages and disadvantages. Take the time to get to know your prospective housemates. Ask questions how long they have been living in the property? Find out if they work/study, what lifestyle do they have? Are there house rules? How do they split bills?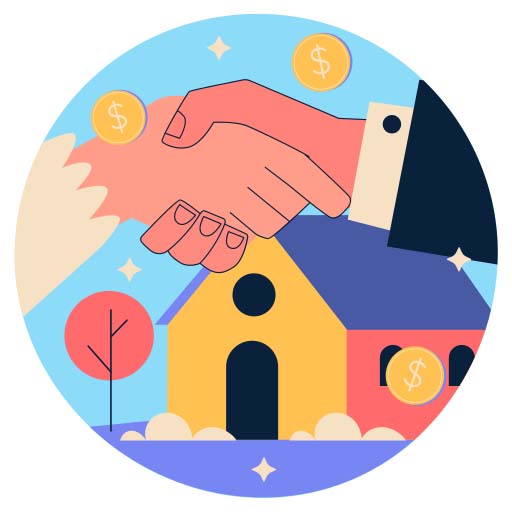 Be careful when signing a lease
Threshold advises people to be very careful of signing lease agreements when sharing accommodation – as normally in shared accommodation, the property is let as a whole. Whilst you may pay your rent, if another tenant fails to pay their portion, you will have to cover this or risk being given notice. Do not sign a lease unless you are happy that you can fulfil all the terms and conditions of the lease.
When sharing with the landlord
This is a licence arrangement and there is little legal protection for licensees. Landlords do not have to be registered with the RTB. There are no minimum standards, rent book regulations or minimum notice periods required. The small claims court may be an option for getting back a deposit. Threshold recommends that both parties draft an agreement in writing covering the key issues of deposit, rent, bills, house rules and notice periods to end the arrangement.
Advertisement
Letting agents
Only deal with reputable letting agents – dealing with a licensed agent provides some level of consumer protection and if something does go wrong, a client may be entitled to compensation from the PSRA compensation fund. Check the register maintained by the Property Services Regulatory Authority (PSRA) to see if the agent is licensed. Check to see if the letting agent is also a member of a professional body such as the SCSI or IPAV. If you need to make a complaint to the Residential Tenancies Board, you will need the landlord's name and address.
Know your rights
Know your rights and entitlements. Check threshold.ie for updates as legislation changes from time to time. Twice this summer, we have seen the introduction of new measures designed to protect renters. And crucially, remember Threshold's door is always open. Their team of highly trained housing advisors are here to help, even on Christmas day, to provide advice and support. Their freephone helpline – 1800 454 454 is open from Monday – Friday from 9am until 9pm. Additional advice services include webchat and video consultations, with tailored services for members of the Deaf community.
• Threshold is the National Housing Charity. Its mission is to prevent homelessness and to campaign for housing as a human and constitutional right.
RELATED
Lifestyle & Sports
01 Mar 22