Rachael Bailey experiences the brilliant luxury of Cork's Hotel Isaacs, as well as its equally superb sister spots, Greenes restaurant and Cask bar.
IT is the kind of treat that we should allow ourselves more often! How delicious the prospect of heading off to the metropolis of Cork, frequently cited as one of the finest, go-to weekend-break destinations in Europe, to stay in Hotel Isaacs and dine in the grandeur of the award-winning Greenes restaurant: as we left Dublin the sense of anticipation was high. Hotel Isaacs has a great reputation, and as for Greenes – it is long-term Leeside star…
You can get from Dublin to Cork in no time nowadays: the roads are good all the way. And when you arrive there, the immediate impression is of a bustling, charming and beautiful city. Google maps directed us to the Victorian quarter, where we found MacCurtain Street and there was Issacs – one of the shiniest jewels in Ireland's array of fantastic hotels. Adjacent to it, under a cobblestoned archway, the renowned Greenes restaurant and Cask bar are located.
They know how to do hospitality here. The staff are really friendly, showing us to our luxurious room and explaining properly how everything works. Hotel Isaacs offers lovely, meticulously clean, comfortable surroundings, with just the right degree of smart modernity to blend with the hotel's Victorian heritage. There's soundproofing and great WiFi in all the rooms. They've also just launched the first phase of 11 fully-serviced apartments, located in the same complex. These are almost worth the trip in themselves. The vibe is Scandi-inspired comfort. And the accomodation is quiet and private, despite the location bang in the city centre. A clean air system is top of the range and the accommodation is fully climate controlled.
Essentially casual but also very classy, it really is exactly the kind of spot that couples, and especially young couples, search for – too often in vain.
For dinner, we had booked into Greenes, which offers a tasting menu with wine specially chosen for each course. The food is modern and innovative. But, under the leadership of executive head chef Bryan McCarthy, it is also strongly rooted in local produce, delivering a vital sense of place. Vegetarians and carnivores are equally well catered to and there's divine seafood (Dublin Bay prawns, scallops, hake, halibut, John Dory and more).
Advertisement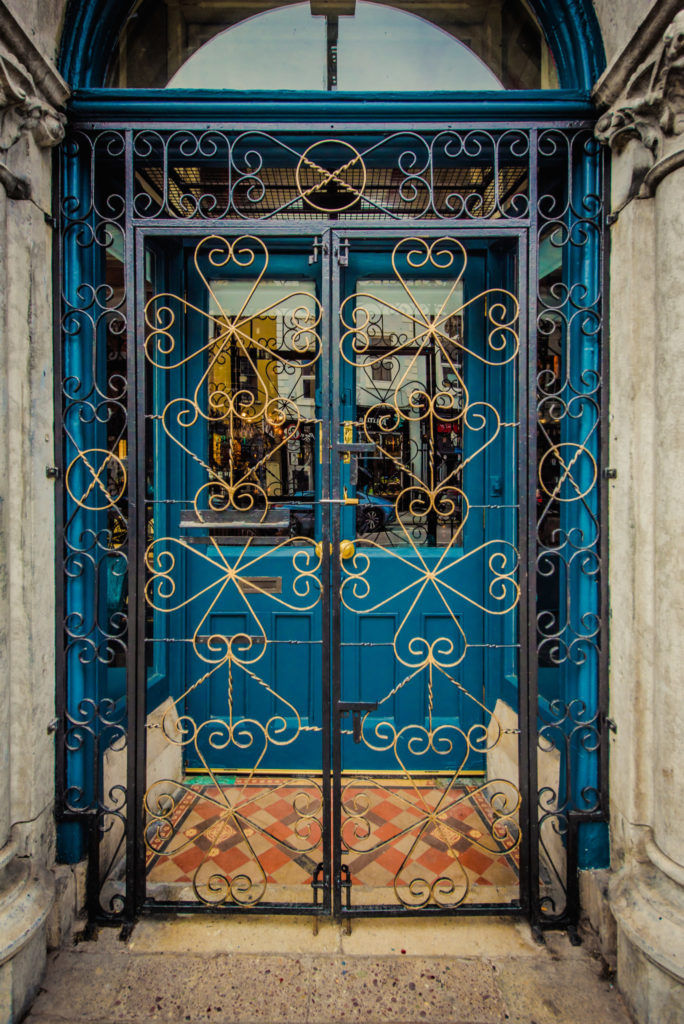 We started with Duo of Ardsallagh Goats Cheese with walnut and beetroot; and Local Rare Breed Pork Belly & black pudding – accompanied respectively by an Australian Riesling and a Marotti Campi Alblano from Italy. Is it too much of a cliché to say it was mouth-watering, and promised a spectacular main? Being carnivores, we opted for the Duo of Angus Beef (me) and the Skeaganore Duck, this time accompanied respectively by a St Jacques de Siran, Bordeaux Superieur, and Domaine Ricard 'Le Vilain P'Tit', Loire Cot. Both dishes were exquisite! I know, I'm young – but I'm honestly not sure I've ever before experienced food quite as tender and perfectly cooked. I didn't want the meal to end!
Meanwhile, out in the heated courtyard, overlooking an alpine garden, you can relax to the sound of a gorgeous waterfall, floodlit by night for al fresco diners. What more could you ask for?
The waterfall, it so happens, isn't just there for ambience. Isaacs is on a green journey and 240 tonnes of carbon will be saved annually when the current phase of development is completed. The waterfall wil play its part, as it will be used as a source for the hotel's heat-pumps and so help lower energy costs.
That upgrade will include an overhaul of the ground floors in 2020, new offerings at Greene's and upgrading of rooms to feature full climate control.
Advertisement
If you're in the mood for further adventure – and we were – you can rock up to Cask bar next door, where the resident mixologist will offer you incredible cocktails from the extensive – and wonderfully original – menu. For example, their Farran Woods cocktail featured young spruce and new season nettles, foraged from Farran Forest Park, in Co. Cork. Cask is an adventure within an adventure, with tapas brought to the table, and leading DJs gracing the decks.
RELATED
Lifestyle & Sports
26 Apr 22