Lifestyle & Sports
19 Apr 19
Hot Travel: Why the Greek island of Paros should be on your travel itinerary
Embark on your very own Odyssey through the shimmering blue waters, ancient olive groves and idyllic villages of Paros, Greece. Julia Marcantonio takes a look at why this island is a must-see for summer holiday-makers!
Where is it exactly?
Paros lies at the centre of the Cyclades Islands in Greece's Aegean Sea. It neighbours the large island of Naxos and isn't far from the famed destinations of Mykonos and Santorini. Paros offers a lovely and laidback option in a region filled with tourist Meccas.
How do I get there?
Travellers from Ireland first need to fly to Athens. Once there, Paros is accessible via a four to five-hour ferry ride from the port of Piraeus, located just outside the city. Ferries run frequently during the busy season, departing a few times per day. Make sure to keep an eye out for coming storms or high winds, as ferries may be cancelled. For a quicker journey, you can book a 30-minute flight to Paros from Athens. Island hopping is also quite easy, and both ferries and flights connect Paros with other Greek islands.
Where should I stay?
Advertisement
The seaside villages of Parikia and Naoussa are the biggest towns on the island, with a variety of accommodations, restaurants, bars and shops. Most visitors' first glimpse of Paros will be pulling into Parikia on the ferry. The larger of the two towns, it is the cultural centre of Paros with many interesting sites, including the Archaeological Museum of Paros (Parikia, Epar. Od. Parikias-Piso Livadiou, behind Panagia Ekatontapiliani), and the fourth-century Panagia Ekatontapiliani, aka the Church of 100 Doors (Parikia, Central Square). Naoussa, once a small fishing village, has emerged as a luxury getaway with a resort-like vibe. For a unique stay, inland villages such as Lefkes provide a peek into traditional Parian life and close access to hiking trails through the rugged landscape.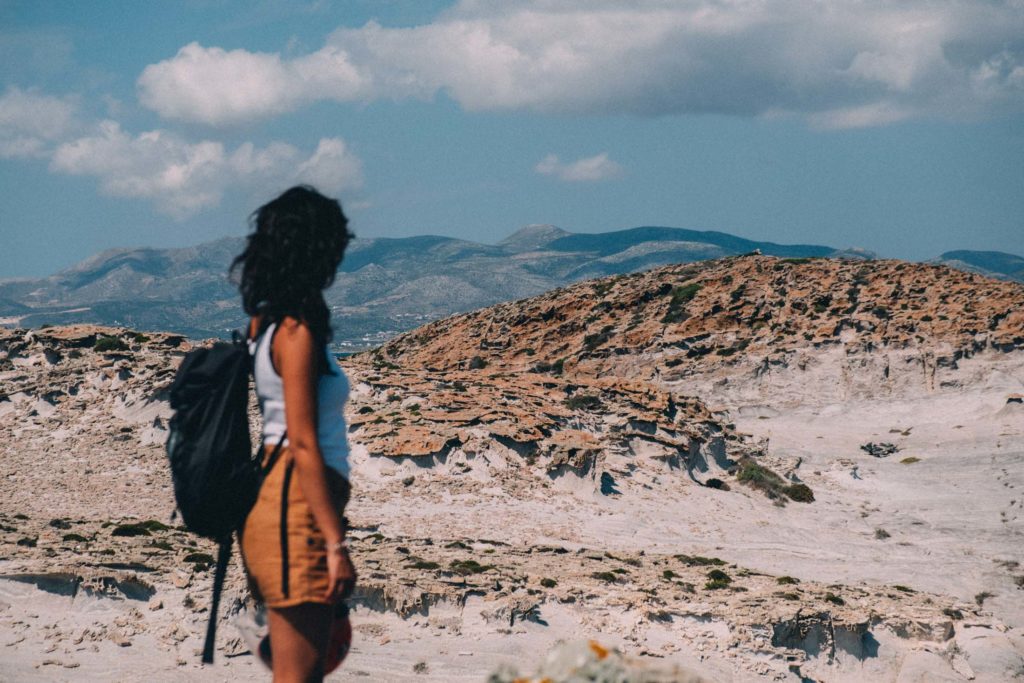 How do I get around the island?
The nicest beaches on Paros are not easily accessible on foot from Parikia or Naoussa, so most visitors will need to rely on another form of transport. The bus system runs all around the island, stopping at the larger villages, as well as the more popular beaches. But to explore Paros' quieter beaches and tucked away scenic spots, renting a car, motorbike, or ATV is highly recommended. Certain beaches on the island are also accessible by water-taxi from the main towns.
What are the touristy things to do?
Paros boasts of some of the world's most beautiful beaches, complete with true blue water, warm sunny weather, and beachfront bars. Springing up from the sand, Kolymbithres Beach's dramatic granite rock formations create little coves and rocky perches perfect for sunbathing. For something sporty, Paros' strong winds make it an ideal environment for windsurfing. Many businesses in Paros offer equipment and lessons for both beginner and veteran windsurfers to ride the waves. Tourists also enjoy strolling through Paros' picturesque villages and taking in the iconic, Cycladic-style whitewashed buildings, windmills and blooming flowers. The main drags of town are filled with mostly unremarkable souvenir shops, but rambling down cute back streets or hanging out at a café are great ways to appreciate the fantastic architecture.
Where can I eat?
It's hard to go wrong eating at Paros' many tavernas, which serve up fresh seafood, shareable mezze plates and plenty of souma, the local take on ouzo. To delight in the most authentic flavours for a good price, look for tavernas outside the centre of town or in smaller villages, such as Flora Taverna (Lefkes, Main Road). Souvlaki joints dishing out grilled meats and pita are the go-to for quick cheap eats. If you're craving something other than Greek food, Little Green Rocket (Parikia, Christoi Konstavtopoiloi) has a unique menu melding Asian influences with Greek staples, and Cuore Rosso (Parikia, Old Town) serves delicious and creative pizza. For fine dining, Bluefish (Naoussa, Marina) prepares some of the best seafood on the island, with a portside location and prime sunset views.
Advertisement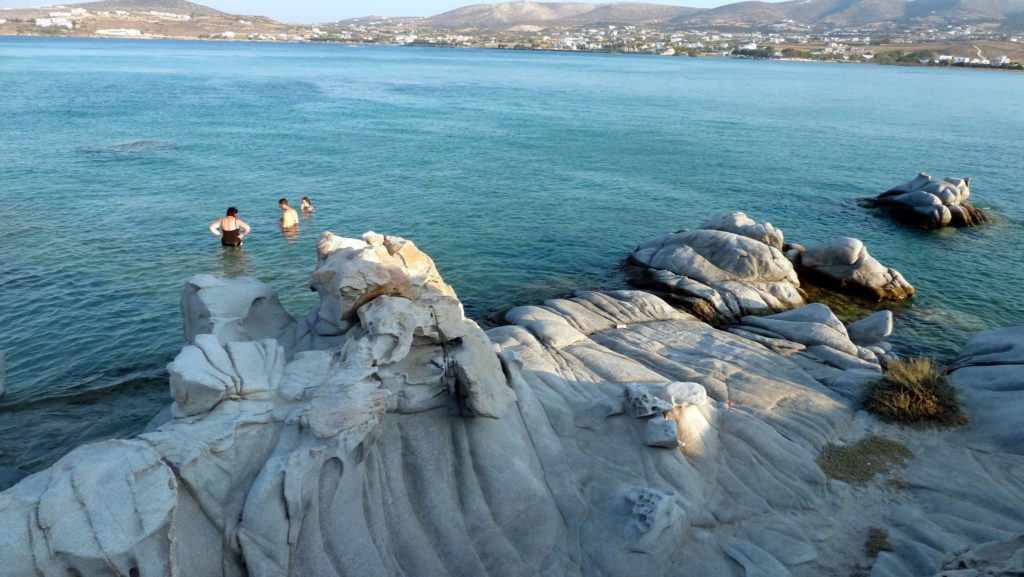 What's the nightlife like?
Naoussa and Parikia's many bars offer a fun and relaxed time, teeming with international travellers and vacationing mainland Greeks during the busy season. Dubliner (Parikia, Potami) is Parikia's most popular dance club, and the Irish bar is home to some of the rowdiest parties on Paros. In Naoussa, Vareladiko (Naoussa, Potami) is a youthful club that plays both Greek and foreign music. To chill out, Sativa (Captain Gravaris 14, Parikia, Paros) makes tasty cocktails accompanied by live music and DJ sets focusing on funk and reggae.
What are some lesser-known attractions?
If you'd like a break from the beach, Paros abounds with great places to walk and hike. The 1,000-year-old Byzantine Road leading from Lefkes to Prodomos takes you on a leisurely tour of olive groves and terraced farmland. Paros Environmental Park (Naoussa, Aï Yannis Detis), located on the island's northwest tip, contains numerous trails through a mesmerising barren landscape high on the sea cliffs, as well as an outdoor cinema if you need to rest your legs.
To glimpse Paros' ancient history, explore the Marble Quarries in Marathi; Parian marble was renowned in the classical world and used to create many of the masterpieces of Greek sculpture, including the now headless and armless Winged Victory of Samothrace prominently on display at the Louvre.
Just a five-minute ferry-ride from Paros' southern port of Pounta lies its sister island Antiparos. On this quaint little island, visitors can enjoy exploring the Cave of Antiparos or shopping in the main village of Chora. Antiparos' hidden charm draws many celebrity visitors, so keep your eyes peeled for Tom Hanks, Bruce Willis and others who own summer homes here.
Advertisement
When should I go?
The main tourist season stretches from late May through early October, with the summer months especially packed. If you're looking for vibrant nightlife, July and August are your best bet. The early and late parts of the season are nice for those seeking to escape the height of the crowds but still enjoy warm weather and a lively atmosphere. Very few hotels and restaurants stay open during the off-season, but adventurous travellers not put off by chilly waters will find they can have the beaches all to themselves.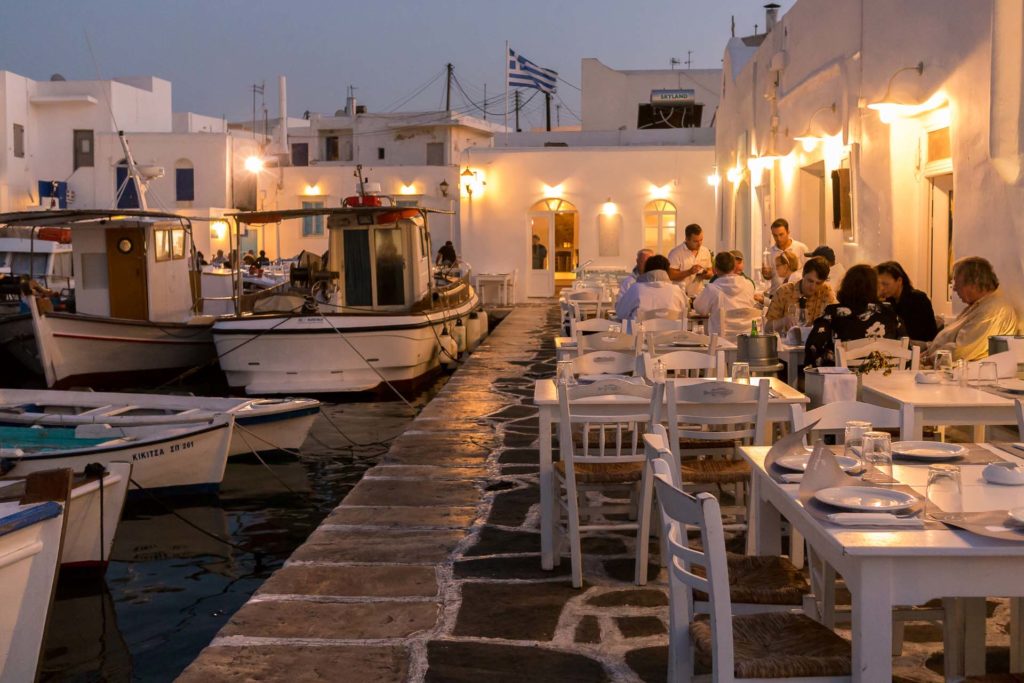 RELATED
Lifestyle & Sports
22 Sep 23
Lifestyle & Sports
20 Sep 23