Lifestyle & Sports
01 Aug 23
Hot Flavours: UnderDog, Summer Nights, Ahascragh Distillery, Tullahay Farm and more
Coconut imperial stouts, jollof rice, Jonnie Onion Rings, eco-friendly whiskey and honey & chilli soft cheese are all on this month's menu.
Capel Street copper-fastens its position as the 'Best Thoroughfare In The World… Ever!' with the opening in the former Taco Libre building of UnderDog, the roving craft beer bar that's hopefully now found a permanent home following stints on Dame Street and close to The Four Courts.
Handily located within a dry-roasted peanut's throw of HP Central, its constantly rotating taps have recently included a wondrous 12.5% Lervig Coconuts Imperial Stout, an equally slurpsome 4.9% Foeder Nelson Sauvin and Third Barrel's super-juicy 7% Galaxy IPA.
Find out what's currently pouring at taplist.io/underdog.
Advertisement
Staying in D1 and Moore Street will be welcoming a host of funky flavoured foodstalls as part of the Summer Nights events taking place every Thursday from July 13-August 6.
Running from 3-9pm, our list of must-tries includes Delhi 2 Indian Street Food, Oriental Pantry, Tucano Brazilian and Mama Shee, the capital's Queen of Nigerian Soul Food whose Jollof Rice is truly a thing of beauty and also available in chilled meal form from selected SuperValus and specialist African shops.
There will also be live music, dance workshops, street art, storytelling and loads more cultural goodness. moorestreetmarkets.com.
Over in Dublin 9, Eatyard @ The Bernard Shaw in Glasnevin is running its Wine & Cheese Festival from August 10-13 with tickets priced €10 and upwards available now.
Open from 5-11pm which gives you plenty of eating and imbibing time, there will also be DJs, bands, a Tipsy Quiz and a Drag Brunch – find out more at wine-n-cheese.com.
After a quick hoover, Eatyard welcomes back The Crisp Festival from August 17-20 which includes a Jonnie Onion Ring Challenge. We are so there!
Advertisement
The Ginger Divil, Wicklow Wanderer, Frozen Jameson, Ginger Ale& Lime and Mrs. Doyle's Iced Tea are among the fine libations to be found in Irish Kitchen Cocktails: 60 Recipes You Can Make With Everyday Equipment, the upcoming tome by drinks expert Oisín Davis which ahead of its October 5 publication is available at the pre-order discounted price of €15 from ninebeanrowsbooks.com.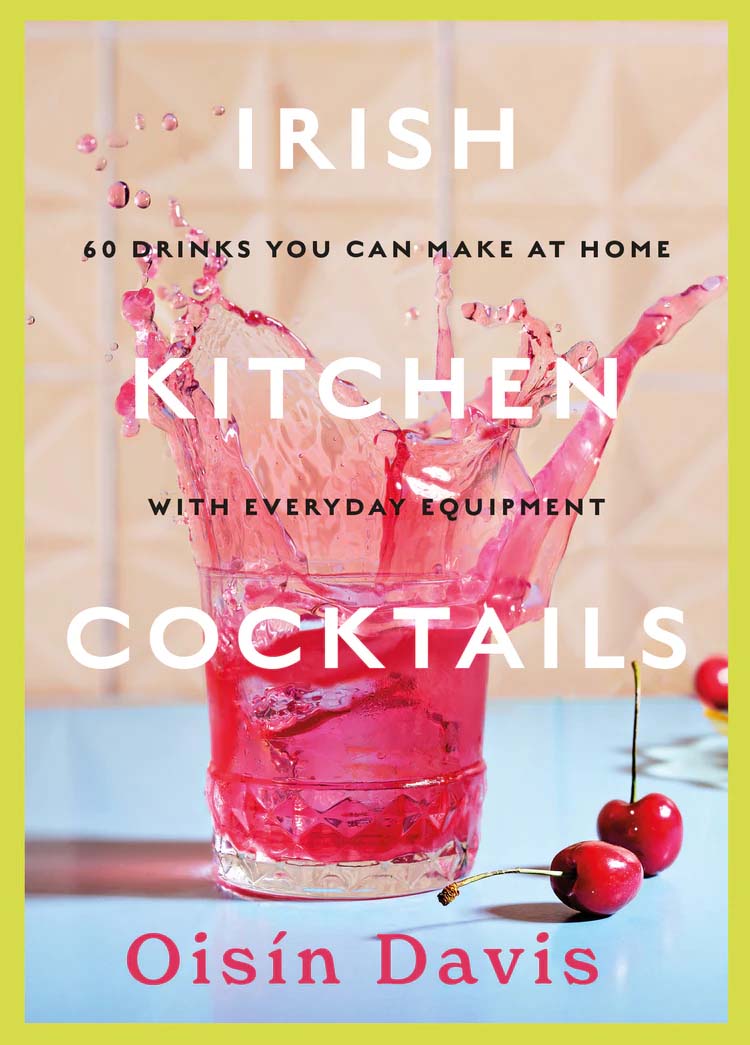 New this month in Aldi stores nationwide is Ballycastle Milk Chocolate & Peanut Butter Liqueur, which is basically Reese's Peanut Butter Cups in drinkable form. What's not to like?
Tipple Of The Month
43% UAIS: THE TRIPLE BLEND
From Galway's Ahascragh Distillery comes this 'unique fusion' of 25% Pot Still, 25% Single Malt and 50% Grain whiskey, which takes its name from one of the three Colla brothers who once ruled ancient Ireland. Aged in ex-bourbon and virgin oak casks, there's lots of spice, toasted nuts, fudge, honey, dried fruit and a creamy mouthfeel that makes it a perfect sipping whiskey. As well as tasting great, the bottle is made from 100% recycled glass, has an equally recycled paper label, a sustainable wood stopper a biodegradable vegetable-based seal, which one hopes will soon become the industry norm. ahascraghdistillery.com
Advertisement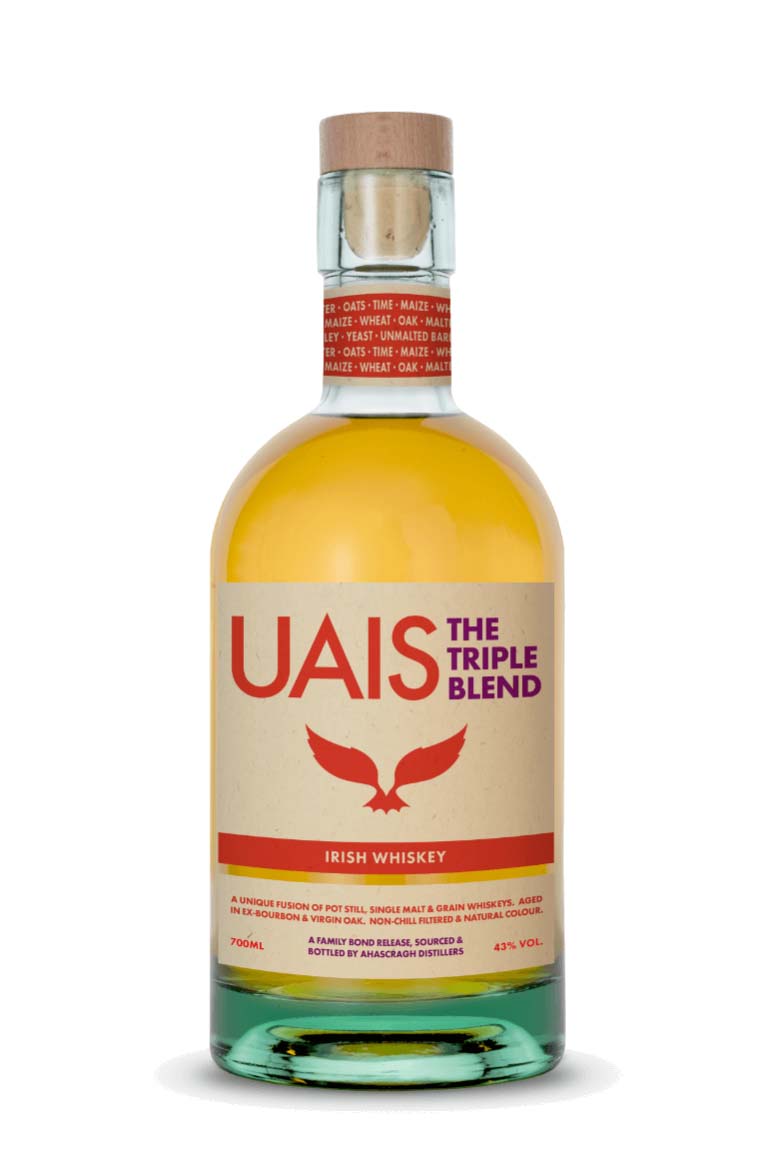 Great Irish Things to Eat and Drink
TULLAHAY FARM FRESH SOFT CHEESE WITH HONEY & CHILLI
Whether you're a sourdough nut, a crispbread aficionado or go all trembly at the thought of a toasted bagel, this luxuriant soft cheese is heaven in a plastic tub. Also available in Original and Tomato, Basil & Garlic flavours, the people we have to thank are the O'Shea family who handmake it on their Grangemockler, South Tipperary farm using milk from their Friesian herd. After being a well-kept secret, it's now available from selected Dunnes and Aldi stores. tullahayfarm.ie.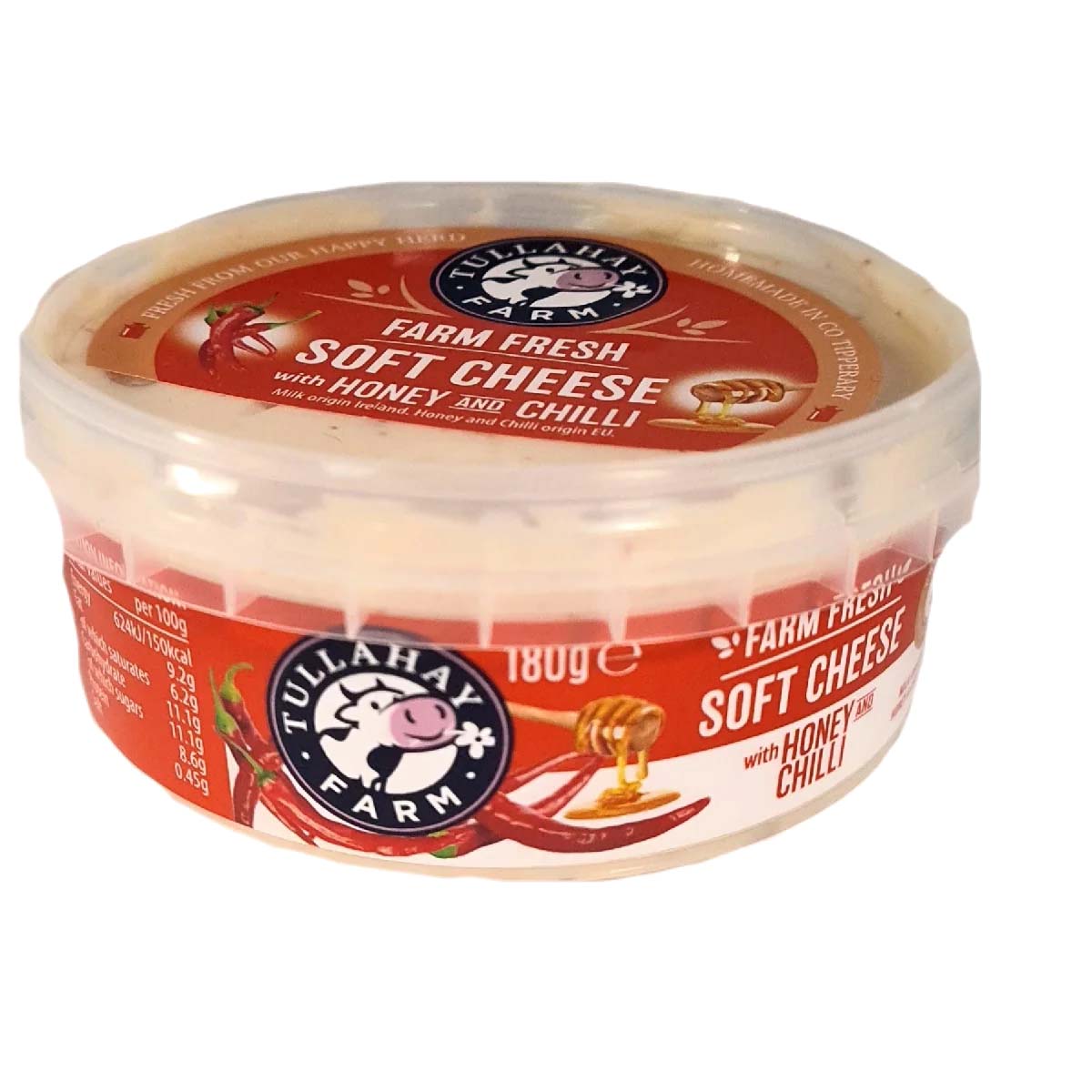 RELATED
Lifestyle & Sports
27 Sep 23
Lifestyle & Sports
27 Sep 23
Lifestyle & Sports
26 Sep 23