By: Stuart Clark
Ginger & Wasabi Stout was yet to be invented in the '70s, a time when Liebfraumilch reigned supreme, and veganism was still considered a mortal sin.
An indication of the state of gastronomic Ireland in 1977 is that the standard response in even quite posh restaurants to asking for the wine-list was "Blue or Black?" - those being Blue Nun and Black Tower, the horrific crimes against grapes inflicted on us and our British neighbours by sadistic Germans.
Of all the foodie discussions that may have been had back then, "Which Japanese ramen joint are we going to later?" was not among them. Other words and terms that had yet to enter into Irish culinary usage included 'dry-roasted', 'decaf', 'latte', 'sourdough', 'microwaveable', 'probiotic', 'eco-conscious', 'hummus', 'bagel', 'stir-fried', 'bao bun', 'Ballygowan', 'craft', 'artisan', 'bok choy', 'balsamic', 'stir-fry', 'haloumi', 'sustainable', 'diet', 'healthy', 'tofu', 'avocado', 'smashed', 'pulled', 'kumquat', 'celeriac', 'burrito', 'Pringles', 'poppadum', 'lemongrass', 'sashimi' or 'emulsion' used in any other context than painting the kitchen.
Asking for a "nice runny Gorgonzola, please" in a supermarket was enough to get you sectioned, and the parish priest would have been summonsed if you'd confessed to your parents that you were a vegetarian or, worse still, of the vegan persuasion.
It was therefore considered pretty damn radical, nay seditious, that space was found in the early issues of Hot Press for a Wholefood column. Written with great authority by John and Dolores McLoughlin who didn't mind having the V-word flung at them, it urged that, "Vegetables should be cut from yin to yang, according to what way they are found growing." The Punk Wars may have been raging outside, but inside their sauté pan it was still Woodstock.
Along with an endless variety of ways to cook millet, which like cassettes is surely overdue a revival, there were tips on boiling corn on the cob (stick in a pan of very hot water) and whipping up a light and fluffy pancake battery (proofreading wasn't necessarily an HP strong point back then).
Advertisement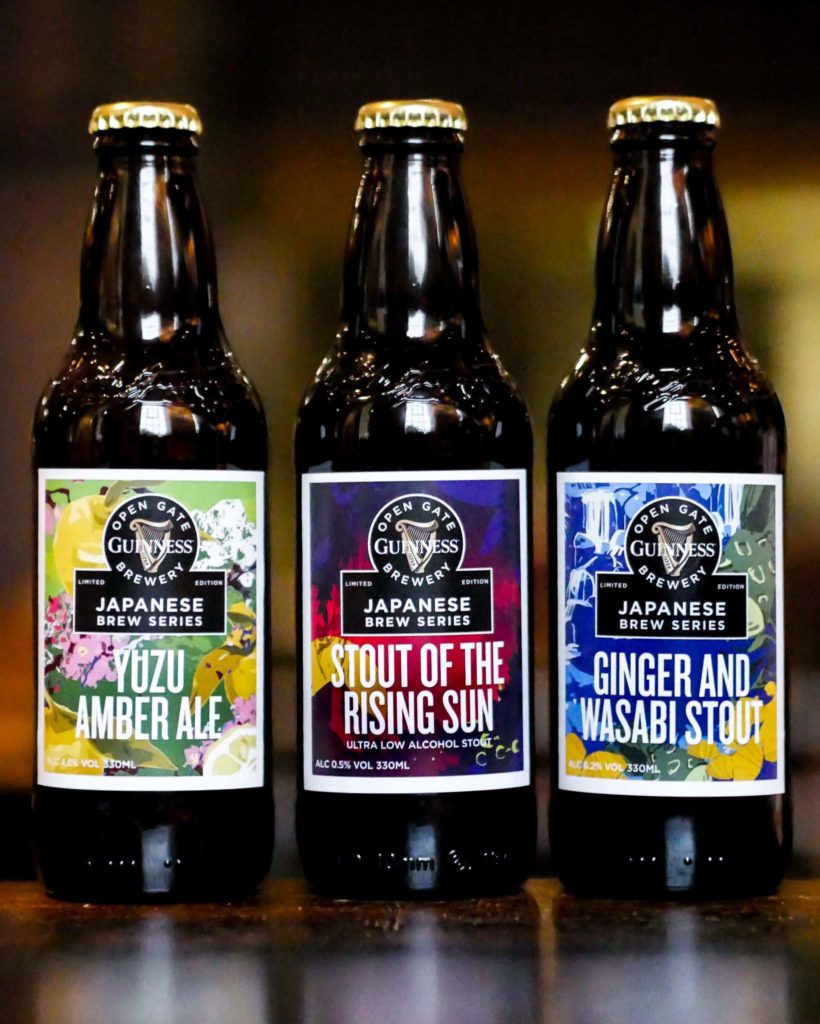 What you definitely wouldn't have got forty-two years ago was Guinness having a test brewery that's celebrating the Rugby World Cup with a trio of Japanese-themed beers. The tasty tipples include Yuzu Amber Ale, Ginger And Wasabi Stout and Stout Of The Rising Sun, an alcohol-free drop of the black stuff, which packs a real flavour punch. Open Thursday through Saturday, you can book a visit to the Arthur J. & Co. experimental taproom at guinnessopengate.com.
The times are also a changin' at Clonakilty who having wowed us for many a year with their black and white puddings - Blur's Alex James is a massive fan - have come up with an equally tasty veggie 'n' vegan version. Packed with onions, carrots, black beans, gluten free oats and their signature spice mix, it's a key component in the outrageously tasty clonakiltyblackpudding.ie recipe for falafel, another foodstuff that would have been considered the devil's work here back in the '70s.
To quote a wise Brighton man, we've come a long way, baby!
TIPPLE OF THE FORTNIGHT
Not content with bringing us their own very fine brews - keep your tastebuds peeled for the latest Idaho 7 edition of their Hop Adventure Series - O'Hara's have set up a distribution wing, which is why Estrella Galicia, Wild Beer, Stiegl and Oskarblues can be found on so many Irish shelves.
To that list can now be added Firestone Walker, the cult Californians whose brewmaster, Matt Brynildson, is something of a rock star having previously conjured up Goose Island's world famous IPA during his time in Chicago.
Advertisement
Along with such core rangers as their Pivo pilsner and Mind Haze IPA, which weigh in respectively at 5.3% and 6.2%, a limited supply of their 12.7% XXII Anniversary Ale has landed at Urban Brewing at CHQ on Custom House Quay.
A blend of six beers that have variously been aged in bourbon, rum and gin barrels, it drinks like a cross between a Belgian barley wine and port with big plumb, damson, coffee and brown sugar notes. Mr. Brynildson gets extra marks for being a massive Wilco fan.