South African street food, salt beef sarnies, gin cured salmon, rapping rosés and Brazilian teardrops of joy are all on this month's menu.
Hot Flavours had a St. Patrick's Weekend ball at the inaugural Me Auld Flower food festival which, despite some disquiet about the ticket prices, sold out all three of its days.
It was love at first, second and third bite as we were introduced to Grá Chocolates, the luxury confectionary made in Galway with much love – and seriously irresistible fillings – by award-winning pastry chef Gráinne Mullins.
Looking almost too good to eat, the pick of a very fine bunch is their Mint To Be, an oozing fondant made using the best quality peppermint. grachocolates.com.
Our Dish of the Weekend Award went to Our Table, the South African street food specialists whose Bunny Chow, AKA boerewors & Irish lamb stew in hollowed out bread, is a thing of mouth-watering beauty.
Co-founded by Ellie Kisyombe in 2021 as a response to the ban on asylum seekers cooking for themselves, they also have a range of Extra Hot Chilli, Smokey Lemon Herb and Mild Lemon Herb sauces available from ourtable.ie.
Advertisement
We're thrilled by the arrival in Rathmines of Deli613, a kosher food emporium which can be found on the ground floor of the Chabad of Ireland Jewish Centre.
Run by Rabbi Zalman and Rifky Lent – we're suffering serious name envy! – its standouts include a Salt Beef Sandwich served the New York City way with mustard and pickles on rye, and an equally nibblesome fried aubergine, egg, chopped salad and hummus Sabicha Pitta. facebook.com/chabadireland.
Hot Flavours renewed acquaintances with an old friend when we journeyed last month to Navan for the launch of Preston's, the destination restaurant at Bellinter House Hotel & Spa.
Advertisement
Presided over by head chef Stephen Moreau, the emphasis is firmly on locally sourced and fresh produce with the must-tries including Listoke Gin Cured Salmon, with Horseradish Mousseline, Watercress & Radish; Andarl Farm Free Range Pork Belly, with Smoked Irish Black Pudding Mash, Celeriac Puree & Pickled Orchard Apples; and Fillet of Clogherhead Cod, with Roast Baby Potatoes, Asparagus & Sauce Vierge. Yum! We also took a serious shine to the Vanilla Crème Brûlée, with Hazel & Chocolate Nut Cookies.
There are plenty of stars on the wine-list too, with the Auntsfield Single Vineyard Sauvignon Blanc, and the Fattoria Lavacchio Cedro Chianti prompting much "white or red?" debate among our party. bellinterhouse.com/dining.
Snoop Dogg used his visit last month to the Dublin 3Arena – read our live report here – to launch his 19 Crimes Cali Rosé onto the Irish market.
Retailing here for €16.99 it is, according to Snoop, "a bright rosé with ripe fresh strawberries, complemented with delicate florals and rose petal aromas."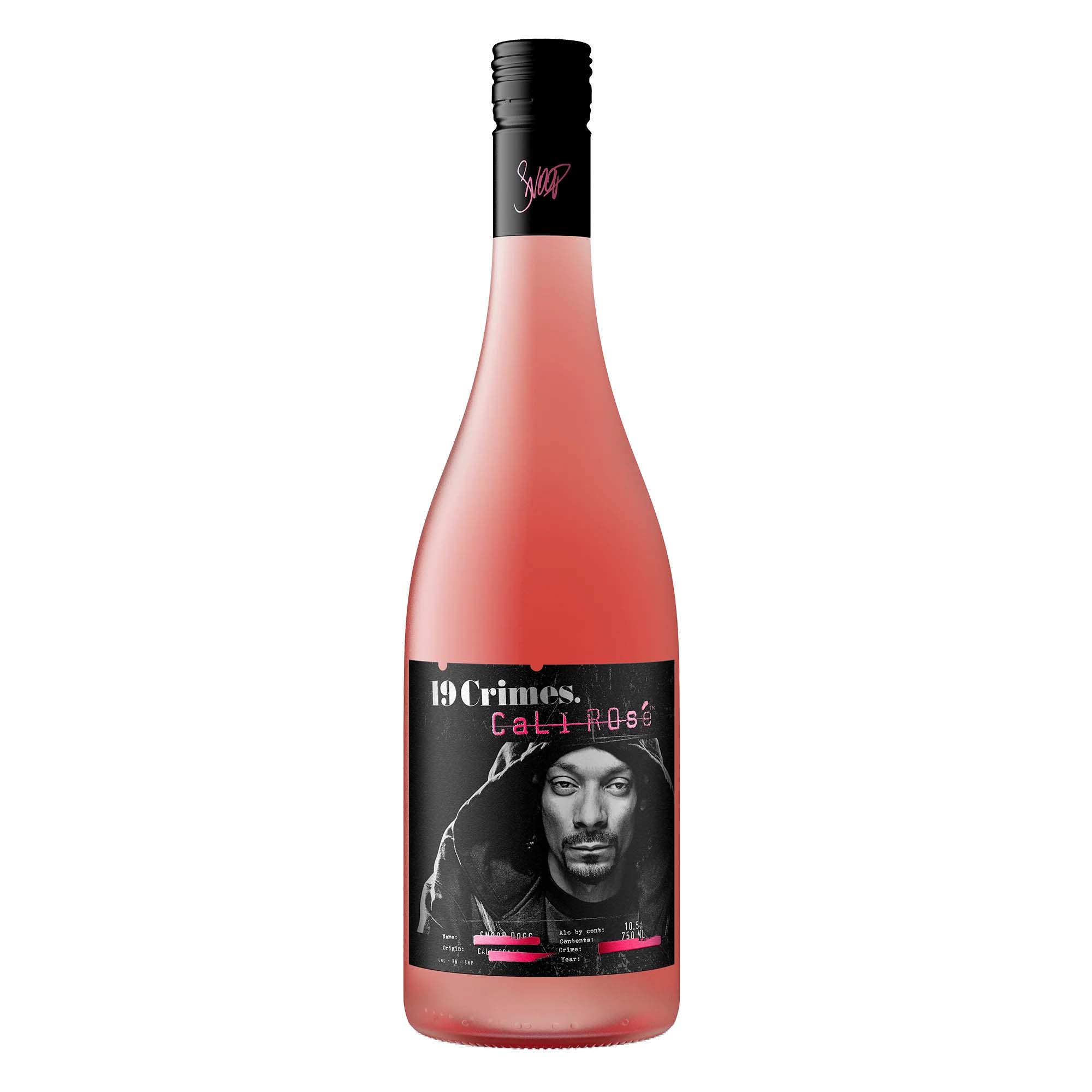 Tipple Of The Month: Keeper's Heart Irish + American Whiskey
Hitting shelves for the first time here is Keeper's Heart, a much-garlanded liquid distilled in Minneapolis by the O'Shaughnessy family.
Advertisement
It's a sort of homecoming for Brian Nation, the Cork-born master distiller who previously created expressions for the likes of Jameson, Redbreast and Midleton.
Having taken their flagship whiskey out for a test drive, we can report that it's a riot of candied ginger, vanilla, lemon zest, spice, and sweet biscuit flavours.
While it mixes, muddles, shakes and stirs up a treat in cocktails, you really ought to be sipping it neat. keepersheartwhiskey.com

Great Irish-Brazilian Things To Eat: Recanto
Do you have a Brazilian café or restaurant near you? If so, they're almost certain to have coxinhas, AKA teardrop-shaped rice croquettes on the menu. Rio de Janeiro's street food of choice, we've started going to Recanto on Talbot Street, Dublin 1 for ours. Run by the same people as the nearby Vama No Brasiliero coffee kiosk, their Beef Bauro sandwiches and Feijoada stew are pretty damn awesome too. instagram.com/recantobrazil.