Souped up soups, ice-wine whiskey, Gubeen chorizo croquettes and Wicklow sheep's halloumi are all on this month's menu.
If you're looking for a Christmas stocking-filler – yes, it's that time of year again – we can heartily recommend Rachel Allen's Soup Broth Bread, which runs to 288 mouth-wateringly delicious pages.
Our favourite was the Creamy Pork & Macaroni combo, but then we made the Beef And Stout Soup with Cheese & Herb Dumplings and, well, never have we been so torn.
Vegans, veggies and pescatarians fret not, you're equally well catered for. rachelallen.com.
Talking of Crimbo, it came early last month for whiskey lovers with Clonakilty Distillery launching their new Galley Head Single Malt.
"We finished it in two cask types – a re-shaved, re-toasted wine cask and a freshly disgorged Bordeaux red wine cask," reveals Head Distiller, Paul Corbett. "The rejuvenated wood imparts a caramel sweetness and complex spice to the whiskey while the fresh wine casks add a fruitiness that complements the cereal character of the malt."
Advertisement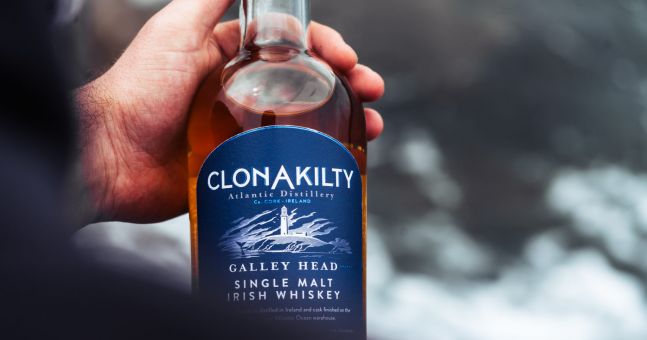 It is, we can report, a very fine drop. clonakiltydistillery.ie.
Talking of Crimbo again, Walsh Whiskey have come up with the wizard wheeze of Writers' Tears Christmas Crackers, which contain a 50ml bottle of their wondrous Aged Single Pot Still and Single Irish Malt blend.
Also available (but not for long) are 3,500 full-size bottles of Writer's Tears that have been finished for an extra year in Canadian ice-wine hogsheads. walshwhiskey.com.
Having previously worked in Gordon Ramsay's Maze and graduated from TU Dublin with a Botanical Cuisine degree, Kildare-based chef Caomhán de Bri has launched his own Salt Project food truck, which parks up at Limerick city's new Wickham Way Market on Fridays and Saturdays.
His constantly evolving menu has included Gubeen Chorizo Croquettes with Truffle Mayonnaise; Wild Irish Pollock with Dillisk Butter & Saltwater Seaweed Potatoes; and Buttermilk Potato Flatbread with Preserved Summer Salsa, Melted Burren Gold Cheese & Rocket, all a snip at €6.50. See thesaltproject.ie for where else Caomhán will be in the run up to Christmas.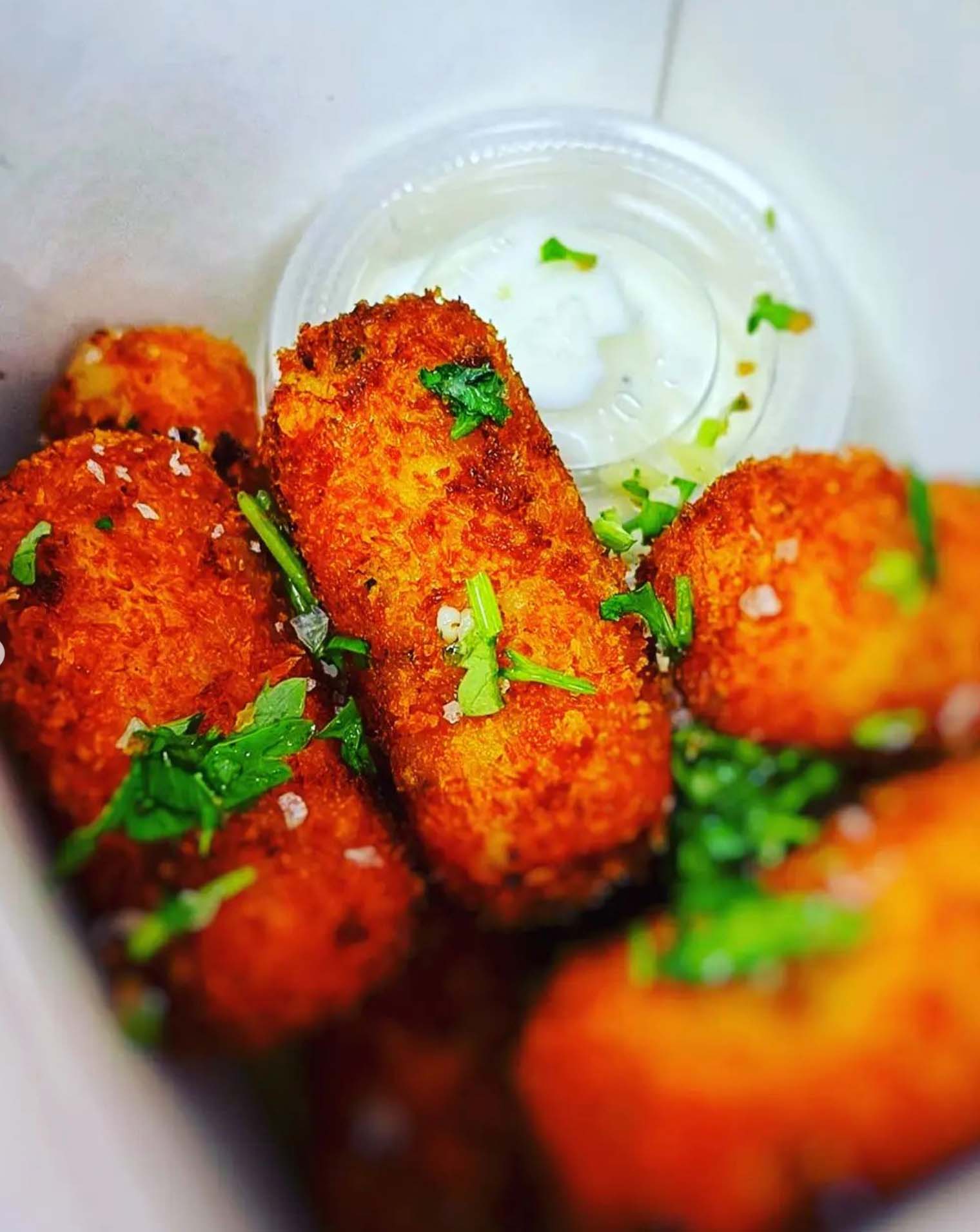 Staying in Limerick and the Braw artisan bakery and chocalatier has come up with the extremely good idea of a deliver anywhere in Ireland Chocolate Club.
Advertisement
Costing €45 for three months and €80 for six, you'll receive three handmade 50g bars each time featuring two of their most popular flavours, and a surprise one that's exclusive to members. Sign-up at braw.ie/shop.
Tipple Of The Month: 40% 3 Sq. Miles Gin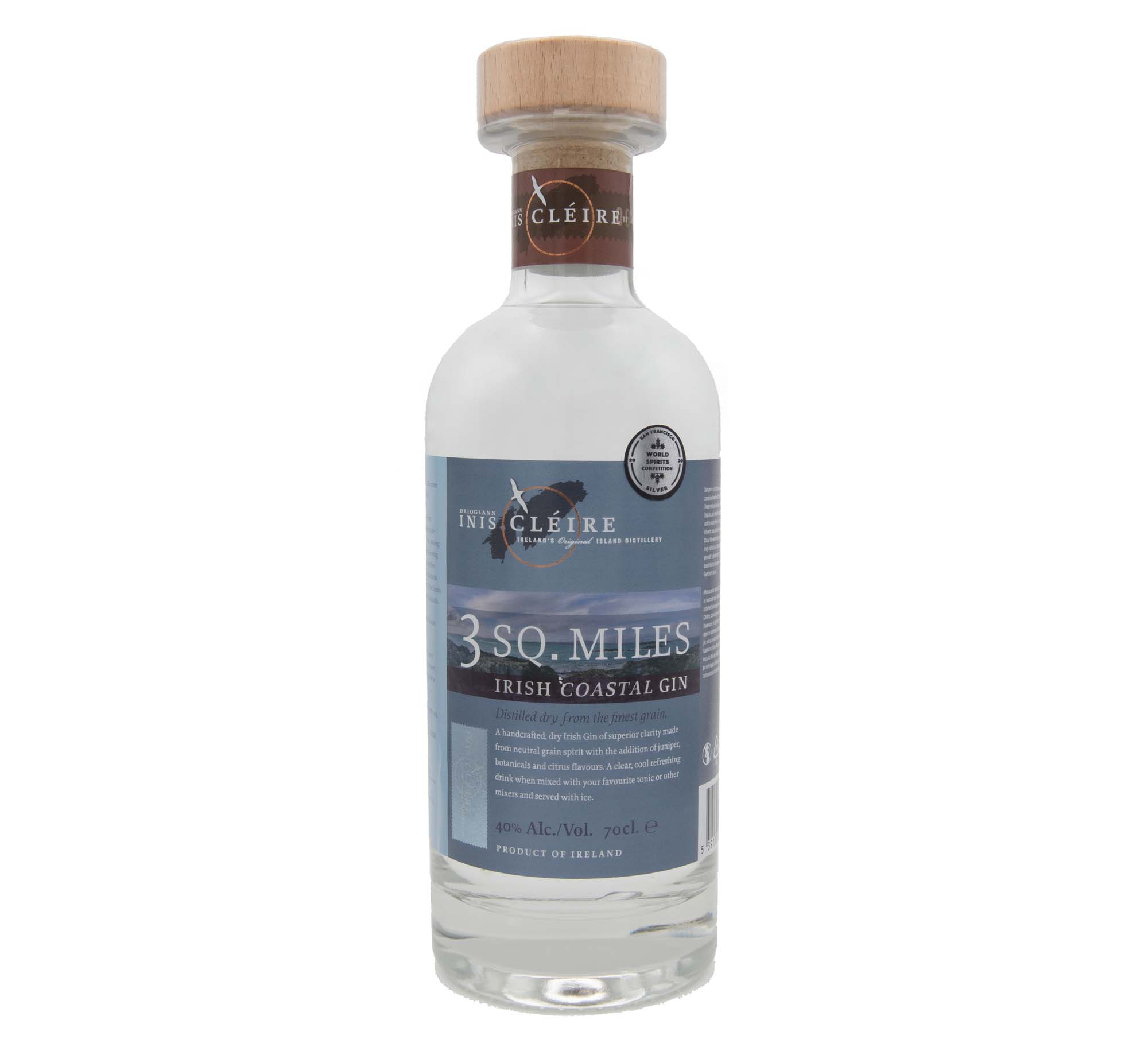 Fans of juniper gin will love 3 Sq. Miles, a multi award-winning drop of mother's ruin, which is the only Irish spirit to be produced on an offshore island, namely Inis Cléire located six miles off the Cork coast. It has a lovely citrus zing, and is crying out for lots of ice, tonic – we've been going through a Thomas Henry phase – and the biggest fuck off goldfish bowl glass you can find. The capecleardistillery.com shop has a nifty 4 x 100ml Coast Road gift-pack that also contains generous glugs of Dúlamán, Micil and Skellig Six18.
RELATED
Lifestyle & Sports
12 Aug 22