Lifestyle & Sports
05 Jun 23
Hot Flavours: Beyond The Plate, Chilli Pepper Dublin, Taste of Dublin, Griolladh and more
Quebecoise chips, Peruvian ceviche, passion fruit and mango gin (make ours a double) and tasty food festivals are all on this month's menu.
Not content with bringing such musical legends as Grace Jones, Hot Chip and Thundercat to their corner of Wicklow, Glendalough's excellent Beyond The Pale festival has announced its bountiful June 16-18 Beyond The Plate line-up which includes Kevin Thornton, Sophie White, JP McMahon, Dee Laffan, Aoife Carrigy, The White Hag, Neighbourhood Wines and a selection of Blasta Books authors.
The food truckery includes Happy's, Bish Bosh, Little Dumpling, Kerala Kitchen, El Fuego, Drunken Cookie and Lala Poutine, a big Hot Press fave which dishes up huge portions of Quebec-style chips with cheese curds and brown gravy.
Even better late night fare than a dirty kebab – no, really! – we promise you it'll be love at first bite. itsbeyondthepale.ie.
Meanwhile, the first wave of restaurants have been announced for Taste Of Dublin, which returns to the Iveagh Gardens from June 15-18.
They include Bites By Kwanghi, Bahay, Los Chicanos, Chimac, Hakkahan,Pickle, Bar Italia, Orwell Road, Dosa Dosa and Shouk who rustle up some of the best Middle Eastern food in Ireland.
Advertisement
Chef-wise, words of culinary wisdom will be imparted by the likes of Erica Drum, Paul Flynn, Gráinne Mullins, Gina Daly, Sunil Ghai and Nico Reynolds of Lil Portie Caribbean grub pop-up renown. tasteofdublin.ie.
New every Thursday from noon-2pm at the Merrion Square food market is Chilli Pepper Dublin, a trucking marvellous Peruvian joint presided over by the splendidly named Michelangelo Dalla Pieta and his partner Rochi De Las Casas.
The Tilapia Fish Ceviche, Aji de Gallina chicken stew and corn Tamales are off the scale delicious. instagram.com/chillipepperdublin.
Hearty congratulations to all the gang at Powerscourt Distillery who last month launched the first Fercullen Single Malt to be fully distilled and aged on their Wicklow premises.
A seriously good drop, you can bag a bottle at powerscourtdistillery.com for €55 and sample some Irish whiskey-making history.
Griolladh are poised to open their third bricks 'n' mortar toastie joint in Dame Street, D2's Central Bank Plaza.
Having worked our way through the menu – and back again – it's the Beefo 12-Hour Cooked Torn Brisket, Cooking Jus, House Pastrami Spice & Charred Peppers combo, which gets the Hot Flavours vote. That said, they're all seriously yum! griolladh.ie.
Advertisement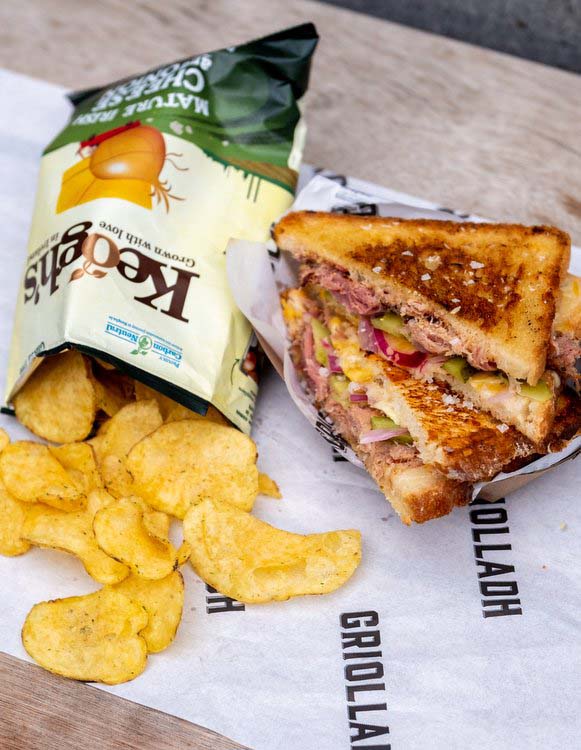 Monaghan's Old Carrick Mill distillery has struck an exclusive deal with Aldi to carry its small-batch 40% Mo Chara gin, which is flavoured with passion fruit, mango and specially selected botanicals.
As delicious neat as it is as a cocktail component, the 50cl bottles are selling for a wallet-pleasing €19.99.
Tipple Of The Fortnight:
Giants 50.1% Basalt Rock Gin
Distilled a stone's throw from the Giant's Causeway, this self-described "three-dimensional gin" lives up to the billing with earthy juniper, herbal citrus, cardamon spice, warm cassia and a blast of coastal freshness from the Irish Sea. Retailing south of the border for around €45, it comes in a seriously designer bottle, holds up well in cocktails, is even better neat over ice and firmly belongs in the premium category. giantsbasaltrockgin.com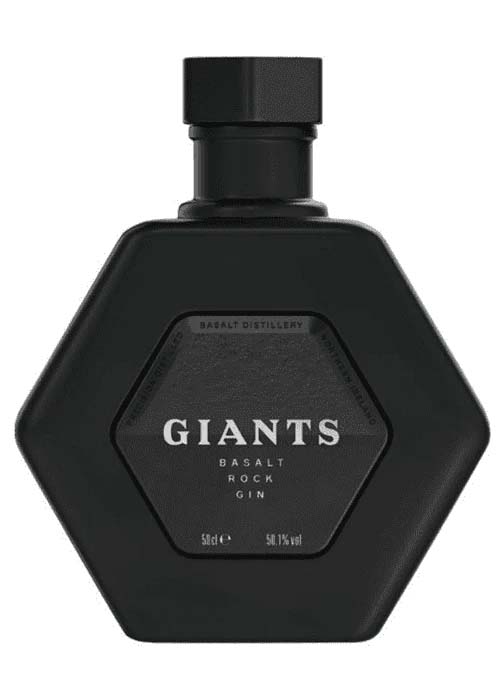 Great Irish Things To Eat:
Advertisement
Jaru Peanut Rayu
Having loudly shouted, nay, screamed the praises of White Mausu and Kwanghi Chan's in the past, there's a new rayu in Dublin town that's sending us peanuty.
Made by the same team as Space Jaru whose new bricks 'n' mortar joint can be found on Meath Street in D8, it's a great addition to any Asian dish or just eat it from the jar, which is especially recommended after a feed of quality pints. jaru.ie.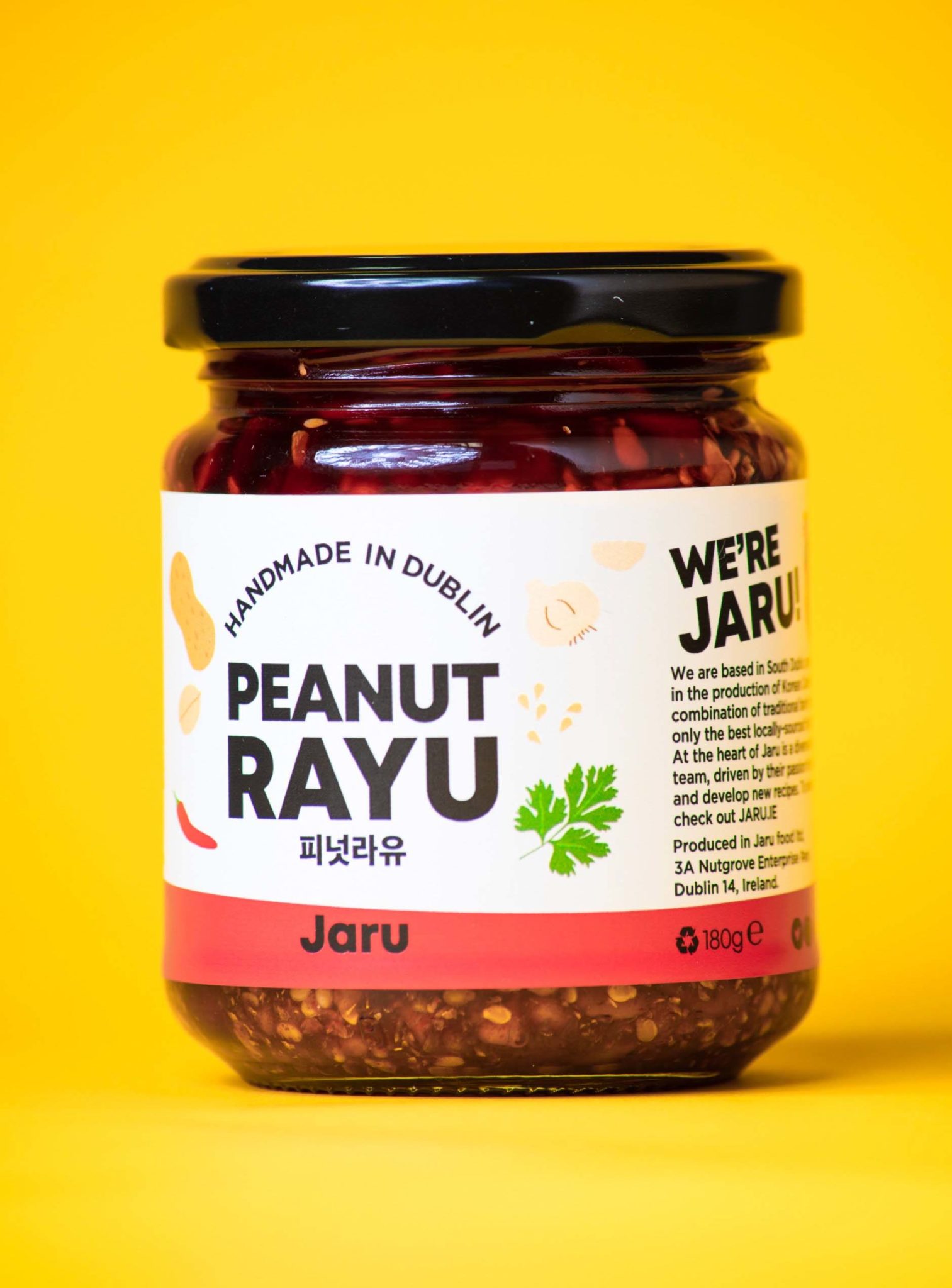 RELATED
Lifestyle & Sports
27 Sep 23
Lifestyle & Sports
26 Sep 23