A word to the wise: there is no better way of getting to Electric Picnic 2023 than picking up a vehicle from GoCar. It'll save you money, time and hassle – and be far better for the environment than buying your own wheels!
The exodus to this year's Electric Picnic requires a comprehensive checklist. Tent and sleeping bag? Check. Wet wipes? Check. Deodorant? Double-check. Top of the to-do list is the question of how to get to the place where magic happens from September 1st to 3rd in County Laois. Thousands are flocking from every corner of the island, so a hassle-free, economical and environmentally friendly option should be a priority. GoCar, thankfully, has the solution.
The nationwide car-sharing company has a variety of different vehicles to choose from, ranging from compacts to SUVs for Picnic campers who want the extra assurance of knowing they have a reliable way of getting their gear to Stradbally in good nick. You can arrive and depart in your own time – and blast out all your favourite tunes while carpooling with friends!
GoCar, Ireland's largest van and car sharing service, has over 950 vehicles available to rent across the country. Of these 950, 750 can be found in Dublin and the rest are scattered around Dublin's commuter belts, Cork, Galway, Limerick and Louth. And no need to pay for fuel – GoCar have got you covered! Every GoCar contains a Circle K fuel card in the glove box that can be used at Circle K service stations in the same way you would a credit or debit card.
Finding an ideal four-wheeler from GoCar isn't rocket science. Download the app, sign up for free, and reserve a car or van. You can locate and unlock the vehicle via the app. The keys, like the fuel card, are found in the glove box. After that… bon voyage.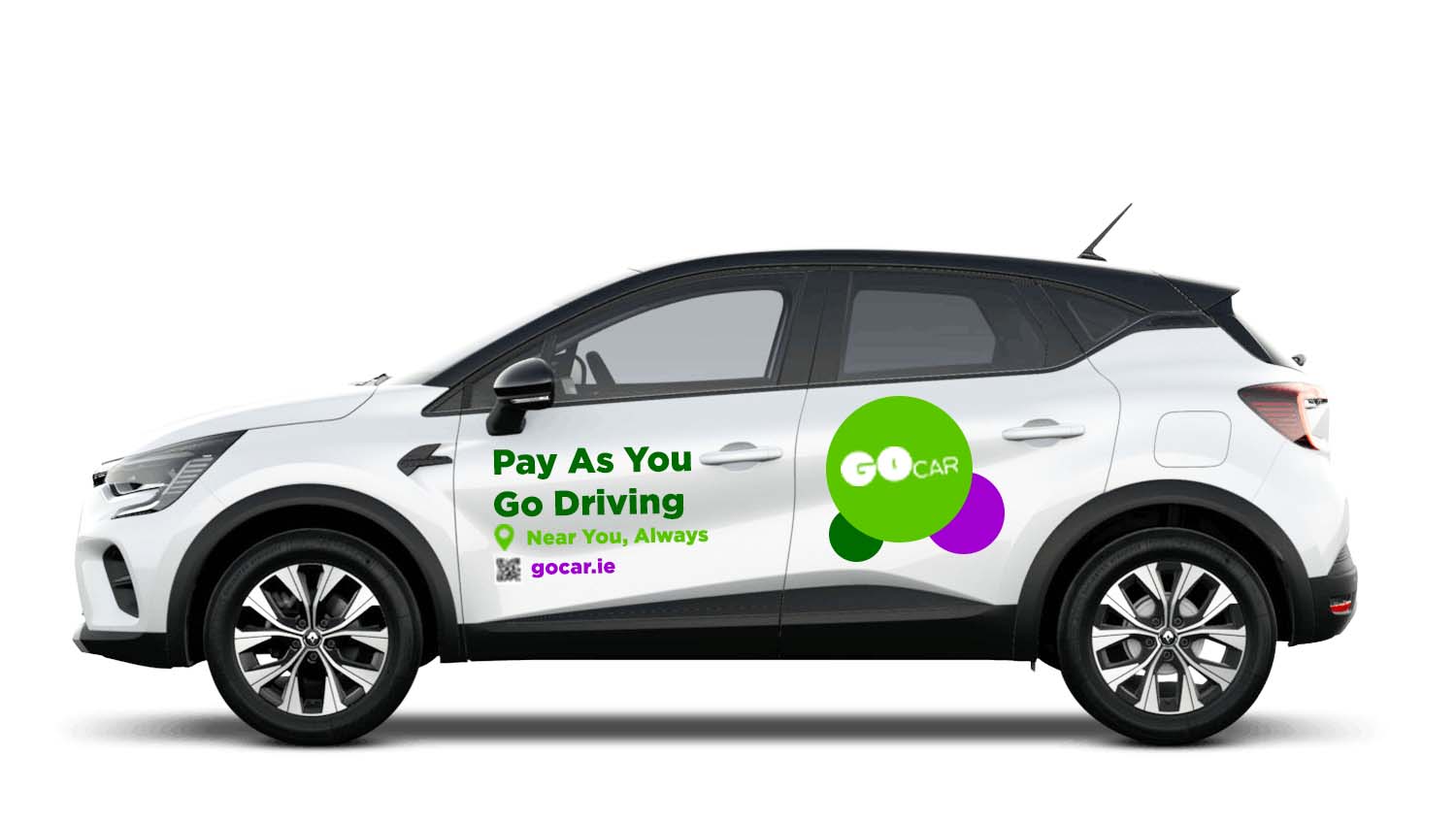 Membership covers third party, fire and theft coverage insurance. In the event of a breakdown, you can call the GoCar help desk for assistance. Oh, and did we mention the rental fee includes free parking in pay and display areas in Dublin City?
GoCar drivers have to be 21 years of age or older and need to have held a full licence for at least two years. Obviously, you also need to have a debit or credit card in your name. Since the service allows you to rent by the day or hour, members tend to use GoCar for day trips, shopping, moving stuff (with GoVan), a second set of wheels for busy families, or – in this case – going to see Billie Eilish, The Killers, Idles, and other megastars and rising acts alike, gracing Picnic stages in 2023.
It's a no brainer, but car sharing saves cash – particularly for people who live in cities. Car owners have to pay for maintenance, insurance, tyre costs, parking costs, NCTs and more.
Car-pooling also cuts down the amount of vehicles on Ireland's roads and reduces your carbon footprint – reducing the emissions that accompany solo car ownership.
Prices start at €10 per hour (€54 per day) for the GoCity range, in which you can pick up a Hyundai i20, Renault Clio or Nissan Micra. A fully electric Hyundai Kona Electric model with GoElectric costs €13 per hour (€70 a day). Meanwhile, GoExplore's subcompact crossover SUVs, including Renault Captur and Hyundai Kona, are priced at €12 an hour or €65 a day. And these are just a handful of the options available.
Around 100,000 people have signed up to the car and van rental service across Ireland. A team of customer service agents help out with queries. Electric Picnic attendees are advised to book a GoCar in advance to ensure a car is waiting for you upon departure. If your plans change, you can cancel your GoCar reservation for free up to 24 hours in advance. Convenient, cost-effective, and environmentally friendly, GoCar is an ideal way to get to and from Electric Picnic 2023, in the car-pooling company of like-minded souls.
Get a discount of 15% off by using the promo code: HOTPRESS
The promo code is valid from Friday, August 11, until Friday, August 25.
Download the app today!