Lifestyle & Sports
09 Feb 21
Food To Go: Sadly we can't go to restaurants at the moment, but the restaurants can come to us!
From DIY wonton kits and self-assembly tacos to heat and serve Michelin starred feasts and ready to flip burgers, Hot Press' resident team of foodies have a smorgasbord of great meal ideas from innovative eateries around the country!
BELFAST
'At Home' with Coppi Restaurant
Saint Anne's Square, Cathedral Quarter, Belfast.
Tony and Andrea from Belfast's Coppi Restaurant have been offering 'At Home With Coppi' meals while their doors remain closed during lockdown. Each week, the restaurant has a brand new menu available to pre-order for the following weekend, with a three course meal offering a choice of your favourite classic dishes. Their signature Duck Ragu, Prawn Ravioli and Butternut Squash Tortellini are among the most mouth-watering recent list of options.
Coppi prepares and cooks everything for the customer at a price of just £25 per person, meaning that you simply have to reheat the meal at home. Collection is also available on Thursdays, Fridays and Saturdays, and delivery on Fridays and Saturdays. There are a limited number of meals available, so book as early as you can to snag one of their delicious dinners.
Email [email protected] to pre-order an 'At Home With Coppi' meal.
coppi.co.uk
Mourne Seafood Bar At Home
34-36 Bank St, Belfast
Belfast's Mourne Seafood Bar is a perennially popular haunt for those with a passion for locally caught fish. Their menu of excellent grub offered at reasonable prices has pleased the tastebuds and wallets of many punters over the years including Ed Sheeran and his Game Of Thrones colleagues.
Luckily for the population of Belfast, Mourne are offering collection and takeaway meals for at-home dining, once you make your choice by 10am on the day. From Salt and Chilli Squid, Tuscan Prawns, Chowder and their salty Lobster Burger to Mourne's Basque-style Mussels, Fish Pie and Seabass Fillet; customers have a truly wonderful world of seafood options to choose from.
Operating on Thursdays, Fridays and Saturdays until 9pm, there is a £20 minimum spend plus £5 for delivery.
Mourneseafood.com
+44 28 9024 8544
SHU At Home
253 Lisburn Rd, Belfast
Regularly raved about by restaurant critics and Antrim hipsters alike, Shu is leading the way in new standards for modern Irish cooking. SHU at Home allows customers to recreate the restaurant's dining experience from the comfort of your own house, with their meals coming fully prepared and ready for the oven or pan. The company are now delivering right across Northern Ireland for those not lucky enough to live close by.
Their 'Home' menu has recently included the likes of Chicken Caeser Salad; Slow Cooked Beef; Crab, Lemon and Chilli Linguine; Steak Pie with Red wine and Thyme; Home-made Diamond Bread and Apple Tarte Tatin; Pear and Almond Tart at a price of only £25 per person.
To nab your 'At Home' meal, simply choose between collection or delivery from Tuesdays at 12 noon in advance for Friday or Saturday. The delicious experience will be brought to you seamlessly by the SHU team at an affordable cost.
Email: [email protected]
028 9038 1655
Shu-at-home.com
CARLOW
Lennon's @ VISUAL At Home
Old Dublin Rd, Graigue, Carlow
Dynamic, eclectic food is served in this contemporary style restaurant located in the VISUAL Arts Centre in the surroundings of Carlow College. Lennon's are now offering their At Home dishes for the duration of lockdown on Fridays from 4pm until 7pm and Saturdays from 10am until 12.30pm.
All of Lennon's At Home dishes are pre-cooked, served chilled and simply require reheating after collection. Past favourites include Poached Haddock & Red Tail Prawn Gratin; Lamb Rogan Josh Curry; Slow Cooked Pork Shoulder & Chorizo Casserole; Roast Sweet Potato, Aubergine & Puy Lentil Moussaka; Lennon's Beef Lasagne with Garlic Ciabatta and Meylers Natural Smoked Haddock & Cod Gratin.
lennons.ie/athome
Email your order to [email protected] or leave a voicemail at 059 917 9245
CLARE
Henry's Bistro At Home
Market Street, Clonroad Beg, Ennis. Clare
If you're looking for a hearty dinner, this elegant Banner County bistro and wine bar always comes up trumps. The cooking has an emphasis on local produce and is packed with flavour - despite occasionally only including three or four ingredients. Henry's are offering takeaway meals every Friday and Saturday from 5pm until 8.15pm - with a selection of excellent wines and craft beers also available.
Choose between Fish and Chips, Scampi and Chips or Calamari and Chips with Tartare Sauce or try out Henry's Confit Duck Leg, Cheese and Bacon Burger or Chicken Fillet Burger. They won't leave you high and dry if you have a sweet tooth - with Chocolate Cake and Bread & Butter Pudding also on the Henry's At Home menu.
henrysbistroandwinebar.ie/henrys-take-out-menu
(065) 689 9393
CORK
Ali's Kitchen at Home
Rory Gallagher Place, Paul St, Centre, Cork
This hugely popular city centre brunching and lunching institution has adapted to the Covid-19 times perfectly. The café-restaurant is offering Finish at Home Brunch Boxes full of delicious treats. Open as a deli, don't miss their prized Cinnamon Buns every Friday and Saturday mornings from 9.30am-3pm, or Sunday from 11.30-2pm - they're a People's Republic favourite. Presided over by chef Ali Honour, the place regularly showcases local produce.
To pre-order your At Home brunch box, email: [email protected] (24 hours notice required), with payment on collection.
(021) 239 0681)
Aliskitchencork.com
Pompeii Pizza at the Franciscan Well Brewery Bar, Cork
Renowned for creating some of the best authentic, wood-fired pizza in Cork city, Pompeii Pizza at the 'Fran Well' are now supplying hot or chilled offerings as well as pizza kits to create at home.
With vegan choices and a wide range of sides - plus the options of home delivery or collection - you can't go wrong. You won't have long to wait in the collection area – once your pizza goes in the oven, it cooks in under two minutes. Pompeii Pizza also run a virtual catering service whereby pizza is delivered to each person on a Zoom call!
Mon-Wed, 5pm-9:30pm; Thurs-Sun, 2pm-9:30pm
087 656 8246
Cask Cork At Home
48 MacCurtain Street, Victorian Quarter, Cork.
This art deco addition to the Hotel Isaacs family offers gastro eats to go with its extensive wine and cocktail lists. During lockdown, the restaurant is now offering six tapas dishes for €40 to serve two people. Each takeaway tapas box also includes crunchy bread, olives, pesto and tapenade.
With the uncertainty of the current times, why not allow yourself to have your pick of six, flavour-filled options this weekend? Lamb Koftas, Prawns and Chorizo Stew, Patatas Bravas, Monkfish Croquettes and Short Rib Beef Chimichanga are the tasty dishes on offer - with a dessert of Chocolate Empanadas - or a vegetarian option is available with Bravas Aubergine, Paella and Halloumi Croquettes.
Order before 2pm on either Friday or Saturday and Cask will allow you to collect your box or can deliver it straight to your home that evening.
Email [email protected]
021-4500913
Chestnut Restaurant's 'Sticks & Twigs' Takeaway
The Chestnut Tree, Staball Hill, Ballydehob, Cork.
Schull native Rob Krawczyk has struck gold with this intimate restaurant housed inside an old village pub, which now offers an ever-evolving 'Sticks & Twigs' At Home menu. The Michelin people like the place so much they gave the newcomer a star at the first time of asking. The take out menu consists of local produce which reflects the current season, with three course meal options changing every couple of weeks.
Hot Press previously tasted Rob's Kohlrabi with Young Buck, Squid Cracker & Dill and Beef with Quails Egg & Tapioca - and the results were incredible. Food is to be pre-ordered in advance, with individual collection times being allocated to each order to ensure social distancing. Phone orders are accepted on Thursdays and Fridays from 12pm to 4pm, with collection times offered on Saturday and Sunday afternoons. Krawczyk is currently offering a set 3-course meal for two at the price of €65.
restaurantchestnutwestcork.ie/Take-Away.php
(028) 25766
Elbow Lane Feast At Home
Oliver Plunkett Street, Cork
For barbeque fans looking to go to heaven, this lively Brew & Smoke House serves up some of the best wood-grilled steaks in town. They also brew their own beers with the 4.4% Angel Stout giving Murphy's and Beamish a serious run for their money. Thankfully, Elbow Lane have created an amazing takeaway offer for their local fans, available for click and collect or walk up orders on Friday and Saturday evenings from 5pm until 8.30pm.
For €24, you can munch on a feast of the following; Rosscarbery Pork Belly Rib, Ballinwillin Goat Sausage, Skeaghanore Duck Leg with Szechuan Rub, Low Smoked Brisket Roll with Rojak Sauce, Smoked Potato Salad, Bread & Butter Pickled Fennel, Mixed leaf Salad, Smoked Pigtail Braised Beans, beer Battered Butternut Squash, Grilled Flatbread and Angel Stout. We can't quite believe you can have such an extensive yet delicious meal for that affordable a price!
Tel: (021) 239 0479
elbowlane.ie/feast
The Glass Curtain - At Home
Thompson House, MacCurtain St, Cork
The Old Thompson's Bakery was once a culinary institution and part of Cork's DNA since 1826, but is now home to gorgeous restaurant The Glass Curtain. Chef-proprietor Brian Murray's two-person taster meals are an affordable weekend takeaway option with delicious results. Including vegetarian options on their ever-changing menus, The Glass Curtain also sells wine and Cotton Ball craft beers to go. Previous mouth-watering dishes include BBQ Beef Shortrib, Chargrilled Seabass, Roast Crown of Duck, Agnolotti (vegetarian) Fish Pie, Mussels and Prawns in Puff Pastry and Chargrilled Vadouvan Spiced Broccoli Lemon Posset.
A new menu is made available on Friday, Saturday and Sunday night, with online bookings taken until 12 noon on the day. One dinner option each night is prepared in the restaurant for collection and finished at home in a few simple steps - with instructions and tutorials via-the The Glass Curtain's social media channels creating a fun, interactive service.
Open for orders on Monday online, collection Friday to Sunday from noon.
Email [email protected]
+353 21 451 8659
Theglasscurtain.ie

DONEGAL
Fisk Donegal To Go
The Harbour Bar, Downings, Donegal
Housed in a historic old man's bar and boasting stunning views of the extremely wild Atlantic, Tony Richardson and Lina Reppert have a Midas touch when it comes to all things briny. The picturesque postcard village setting paired with the unforgettable taste of their food makes Fisk a special place - and now they've got takeaway options. Voted Best Newcomer in Donegal in 2019, don't miss out on their Scarpello Sourdough Toast and Smoked Haddock Soup.
On their main menu, Fisk's special Fish and Chips, Donegal Oysters (x6) and Fish Tacos with coleslaw and fries should quench any seafood cravings imaginable. Their side menu includes deliciously Crispy Squid, Smoked Mackerel Fishcakes, Spiced Butter Prawns, McBrides Crab Claws and Mullroy Bay Mussels – all for under €10.
Walk-ins only
DOWN
Pier 36
36 The Parade, Donaghadee, Down
Pier 36 beside the picturesque harbour at Donaghadee are currently running their wide-ranging menu To Go, offering some of the freshest seafood on the island on their 'pubs on the pier' app.
Pre-order their Sunday Roast from just £10 by calling after 8pm any weekday, or choose from their small plates, chicken favourites or juicy grilled steaks. Starting with the finest Northern Irish reared reef, Pier 36 dry-age the loins for a minimum of four to five weeks for tenderness and flavour in their noteworthy steak dishes.
(028) 9188 4466
Pier36.co.uk.
The Poacher's Pocket at Home
181 Killinchy Road, Comber, Down
A gastropub that's received plaudits from the Michelin Guide, The Poacher's Pocket is known for outstanding fresh seafood, dry-aged steaks and gastropub fare. During lockdown, the restaurant is open on Fridays and Saturdays from 5pm-8.30pm for collection only - offering their soft sourdough pizzas and more at great VFM prices.
Their Gastropub At Home range has included Spicy Chicken Wings; Crispy Crumbled Brie and Seafood Chowder for reheating at home as well as Blood Orange and Vanilla Cheesecake; Apple, Plum and Hazelnut Crumble and many more options for those with a sweet tooth.
Tel: (028) 9754 1589
ballooinns.com/the-poachers-pocket
DUBLIN
Bowls By Kwanghi Chan
56 Marlborough Street, Dublin 1
Along with a full range of takeout dishes, Virgin Media regular Kwanghi Chan has put together ingenious DIY kits that allows you to follow in his TV chefly footsteps.
A damn site easier to assemble than one of its IKEA counterparts, the meal box has a scannable link to a 'how to' video, which means in under an hour you will be feasting on Pork & Prawn Sichuan Style Wontons.
While most of the ingredients are carefully measured out, you get enough to attempt further explorations into the type of food he grew up scoffing in Hong Kong and then brought with him to first Donegal and then Dublin.
The deal is further sweetened by the inclusion of four bottles of roaringly good Tiger Beer. Check their website for details of their other equally delicious meal boxes.
Closes at 9pm
01 547 6567
bowls.ie
AlltaBox by Allta
101 Setanta Pl, Dublin 2
The hugely popular Alltabox from Niall Davidson's city centre 'listening bar' restaurant has returned after a well-earned post-Christmas break. The subscription box, priced at €55 (which will feed two hungry people very generously!) can be signed up to for a specific period or as an ongoing service. It's the perfect way to enjoy a stunning, restaurant grade meal at home. Our mouths are already watering. The menu is subject to frequent change, so make sure you check out their website for their most recent box offerings!
01 617 0988
Allta.ie
ANANDA
Dundrum Town Centre, Sandyford Road, Dublin 16
These past months have seen head chef Karan Mittal and his team keeping up Ananda's high-end Indian cuisine standards with a specially curated 'Dine at Home' menu. From their Old Delhi Chaat Platter and Goan Seafood Curry to Kashmiri Lamb Shank and Murgh Jardaloo, it's all insanely good!
Closes 9pm
(01) 296 0099
anandarestaurant.ie/menu
Blas Café
26 King's Inns St, Dublin 1
In the before times, this warm and rustic cafe, located in the middle of the Old Chocolate Factory, was a hugely popular lunch and weekend brunch spot, and it didn't hurt that they boast some of the best coffee in Dublin.
Now they've transitioned their menu into takeaway dinners, available from Thursday to Saturday after 5pm. Offering many of their familiar vegetarian signatures, which include mouthwatering Moroccan tagines, hearty black bean burgers and their falafel flatbread plates, this is the perfect place for those who are looking for a healthy alternative to takeaway.
01 873 6022
blascafe.ie/take-away
The Butcher Grill
92 Main St, Ranelagh, Dublin 6
The trendy south Dublin steakhouse and grill is diversifying its takeaway menu this Lockdown, offering everything from DIY steak dinners for two to ready-to-eat Sunday roasts, to a 5-course set menu.
If you fancy yourself a wannabe chef, opt for their cook-it-at-home boxes. The restaurant does all of the prep for you, but it's your job to cook the steak at home. Choose between two different cuts of meat, sides, starters, desserts (or an Irish cheese selection, yum!), wine, beer, cocktails, or a Champagne gift set. Heavenly.
Closes 9.30pm
01 498 1805
thebutchergrill.ie
Craft
208 Harold's Cross Road, Harold's Cross, Dublin 6
This funky Harold's Cross restaurant - whose mantra is 'Seasonal and Irish' - has just launched its new Craft At Home venture. Very reasonably priced at €70 for two, recent mains have included slow cooked beef with sprouting broccoli, roasted onions & pepper sauce, and pumpkin, spinach and ricotta pie with puy lentils. The wine-list is equally as inspired.
Collection from 5pm-8.30pm, Friday and Saturday
(01) 497 8632
craftrestaurant.ie
Circa Restaurant At Home
90 Terenure Rd N, Terenure, Dublin 6W
Since opening their doors in March 2019, this fine Terenure hub has expressed its love of food, local ingredients and quality dining with ease and finesse. Circa have now made their famous brunches available every Friday and Saturday for collection, as well as a dinner option for the winter/spring evenings. Menus are released every Monday evening for the week ahead, with each dish as eye-catching and flavour-filled as the next. From 12pm until 3pm, you can choose colourful courses from Roast Chicken and Smoked Bacon Sandwich, the Circa Burger, Prawn Pil Pil and Hot Pot to the Chorizo, Boudin Noir, Tomato, Chickpea, Poached Egg and Goats Cheese Croquette.
Also on offer from 5pm until 9pm every Friday and Saturday is their set menu for one or two people. Their set menus feature a choice of three courses, including sides for two people and a bottle of house wine for €80 - worth it, in our option. Try the salt aged lamb shank with turnip and pomme musoline, or their monkfish, served alongside Brown Shrimp, celeriac and horseradish.
restaurantcirca.com
Tel: (01) 534 2644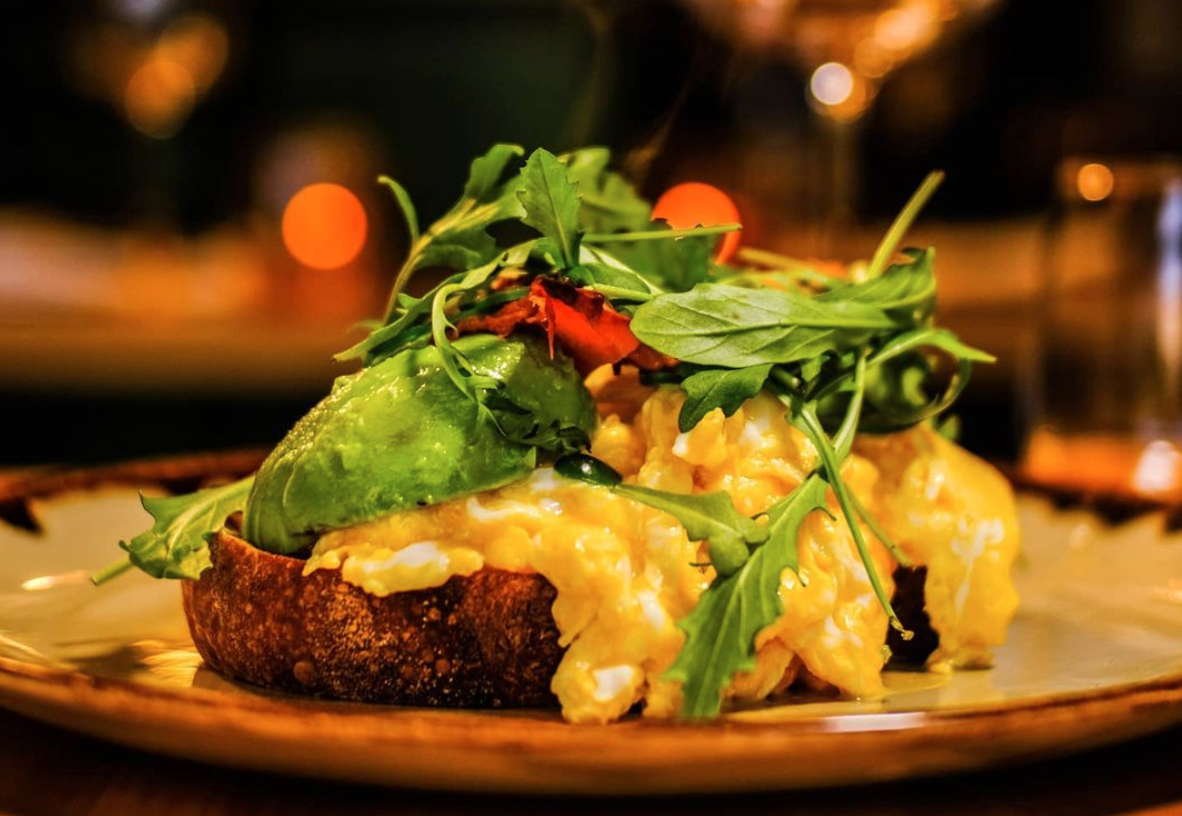 Hang Dai
20 Camden Street Lower, Dublin 2
We love this ultra-modern eatery, which offers poshed-up versions of Chinese street food. Choose from their absolutely massive selection of gourmet takeaway items, which caters to both meat lovers and vegetarians (we recommend the cote de boeuf for two, and the dirty curried rice with sprout tops, lemongrass mayo and coriander).
They also have specials ranging from €55 for a family meal deal to a €140 for a party size cocktail and four signature shots with your choice of four starters and four mains with rice.
(01) 545 8888
hangdaichinese.com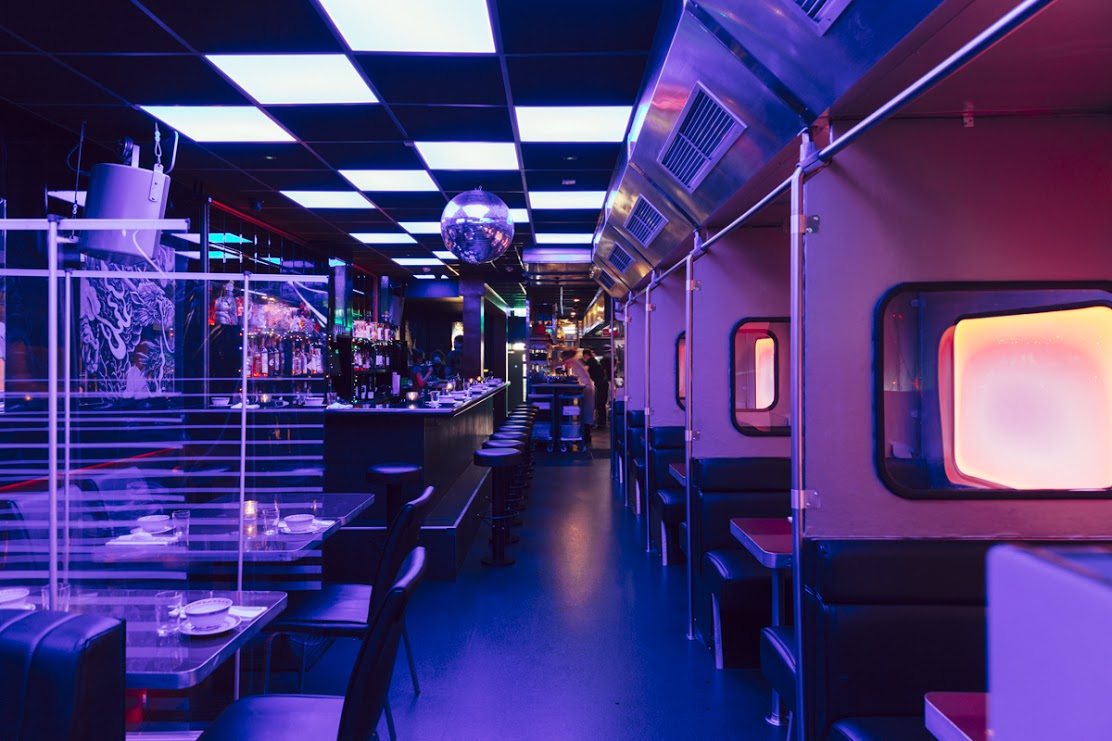 Sano Pizza
1-2 Exchange Street Upper, Temple Bar, Dublin 8
Craving a gourmet pizza but don't have access to a professional chef? Sano, located in Dublin's Temple Bar area, is famed for their classic Neapolitan-style pizzas, and to add a bit of extra fun to Lockdown 3.0, the stylish restaurant is getting its customers in on the action with a make-it-yourself pizza kit.
Starting at €10 – which will get you enough materials for two people – you can assemble and bake your own pizza, with Sano's delicious tomato sauces, signature dough, and dips. For €22, you'll get enough for the whole family, plus some spicy salami. Their website also has a handy instructional video to teach you how to make the perfect pizza. Affordable and tasty.
Sunday-Wednesday noon-10pm
Thursday-Friday noon-11pm
Sunday noon-11pm
01 445 3344
sano.pizza/menu
777
16 South Great George's Street, Dublin 2
Another delectable spot feeling (and feeding) the love this year is 777. The sister restaurant to Dillinger's and The Butcher's Grill, 777 specialises in Mexican-inspired eats. If the whole spatchcock chicken is on, grab it! You can also have a meal with any of the scrumptious takeaway items they have on offer for €40. Also available to go are their trademark cocktails – ours is a gin, jalapeño, rosemary and lemon Volencia Rojo, thanks!
01 425 4052
777.ie
Locks
1 Windsor Terrace, Portobello, Dublin 8
This venerable Portobello institution is serving up ready-made set menus for two, complete with starters, mains and desserts. Couples can choose from two three-course meal options. Vegetarians fear not! There's also a veggie option. The food comes with recommended wine pairings from the restaurant.
Friday & Saturday 3pm-7pm
(01) 416 3655
Locksrestaurant.ie
Michael's
57 Deerpark Road, Mount Merrion, Dublin
Michael's boasts some of the best seafood in Dublin, and luckily you won't have to wait until the lockdown lifts to try their seafood platter for two, Irish black sole, moules frites, or local lobster. The Mount Merrion restaurant offers a rotating menu from Thursday through Sunday, along with a wide selection of wines to pair effortlessly with your meal.
Thursday-Sunday, 12pm-9pm
(01) 278 0377
Michaels.ie
Dax
Pembroke Street Upper, Dublin 2
One of Dublin's finest restaurants, Dax is offering €48 per person set menus on Friday and Saturday nights. The deal includes their homemade sourdough bread, petit fours, and potato puree, and patrons can choose between two starters, mains including their tremendous Hereford beef fillet, and desserts.
Friday & Saturday, 5pm-8pm
Sunday, 3pm-6pm
(01) 676 1494
Glover's Alley
128 St Stephen's Green, Dublin 2
This stunning St. Stephen's Green mainstay is now offering a Make at Home Kit consisting of a three-course set meal. Starters and desserts come pre-prepared and require basic assembly, while the mains take about 7-10 minutes to complete. But don't worry, Head Chef Andy McFadden has a handy step by step tutorial available on their Instagram page. Priced at €90 for two people, and accompanied by a selection of wines, champagnes and bread available individually at an additional cost, this is not an at-home dinner experience you'll want to miss out on.
Friday & Saturday, 2-6pm
(01) 244 0733
Gloversalley.ie
Bang Wine Bar
11 Merrion Row, Dublin
This Merrion Row wine bar offers a regular click and collect selection of snacks along with their extensive wine list, but they are also offering special meal boxes. Each box comes with step-by-step instructions, and they also prepare a gorgeous ready-made meal, complete with starters, snacks, mains, desserts, and petit fours. Spice it up a little with their cocktails to-go – we recommend the strawberry margaritas!
Click and collect and delivery options Thursday-Sunday
(01) 400 4229
Bangrestaurant.com
Krewe
52 Capel Street, Dublin 1
For folks looking for a more casual dining experience without compromising on interest or taste, this Nawleans joint specialises in south of the Mason-Dixon line classics. There are also joints (of the meaty kind) for sharing and lunchtime Po'Boy sandwiches. Try their Krewe To You Dirt Bird Box for two to six people, which includes Jambalaya, Hot Fire Chicken, Chicken Tenders, Hot Wings, House Slaw, Shoestring Fries, Tub Mac & Cheese and Dips, and can be pre-ordered online.
(01) 532 8845
Krewe.ie
Tang
9a Abbey Street Lower, North City, Dublin

We might not be able to dine in this chic Abbey Street café/restaurant until the end of lockdown, but they are still keeping us fed and watered from their Dawson Street location, with their wide range of dinner boxes and selections of wine and juices. Starting from €22, you can choose between vegan, chicken, or lamb kofta boxes for one and two. The menu is subject to change, so be sure to keep checking their website.
Click and collection available every Friday & Saturday from 2pm-4pm
Tel: (01) 873 3672
tang.ie
The Vintage Kitchen
7 Poolbeg St, Dublin 2
The Vintage Kitchen specialises in local ingredients, so naturally their Leisurely Weekend click and collect service is centred around seasonal dishes like their delectable prawn risotto, roasted poussin chicken and sautéed veg. You have the option to choose between four menus, all with plenty of food for two people and starting at €65.
4pm-7pm, Thursday, Friday & Saturday
Tel:  (01) 679 8705
thevintagekitchen.ie
Roly's
7 Ballsbridge Terrace, Dublin 4
Chef Hugh Hyland serves up a constantly changing weekly special as well as some fan-favourites on their click and collect menu. Specialising in local ingredients, the bistro boasts Dublin Bay Prawn Scampi, Irish Hereford Beef with peppercorn sauce, and the Roly's Fresh Fish Pie (to name a few dishes)! This one is certainly not to be missed.
Tel: (01) 668 2611
rolysbistro.ie
Mykonos Taverna
76 Dame St, Temple Bar, Dublin
This Temple Bar institution combines traditional Greek food with the freshest of ingredients "from land and sea" in their delightful and authentic menu. Mykonos Taverna is your one-stop-shop for a taste of the Mediterranean in Dublin, and their set takeaway menu boasts Greek staples like Gyro platters (ours is chicken, thanks!), pita wraps, baklava and spanakopita. Pro-tip: order a few containers of their Tzatziki – it's to-die-for!
Closes 10pm
Tel:  (01) 561 3745
mykonosdublin.com

GALWAY
Dela
51 Lower Dominick Street, Galway
Aniar's next-door neighbour is our first choice in the City of the Tribes when it comes to super-fresh fish and seafood, but their brunch is also one of a kind. With their own farm in Moycullen, they are kept in fresh veg and eggs for much of the year. The restaurant is currently doing their Curbside Collection every Saturday and Sunday from 10am to 3pm for their Galway army of loyal customers who rave about their meals. Their two-course menu for €23 and three-course meal for €28 is excellent value, given the superb quality of their ingredients.
Tel: (091) 449 252
Dela.ie
Handsome Burger at Home
49 Dominick St Lower, Galway
Rory McCormack and his best mate Cathal set up Handsome Burger after Rory broke his leg and London and decided to return to his home in Galway. A number of successful burger pop-ups later, the pair opened up the first Handsome Burger restaurant on Dominic Street. The loyal favourite was later voted 'Best Burger in Ireland' by over 22,000 people in 2019, building up a cult following in a short amount of time.
Handsome at Home allows Galway customers to create their juicy burgers during lockdown, supplying a delivery box of goodies. Each box consists of six Handsome patties, pickles, brioche buns, cheddar cheese, one tub of Handsome sauce as well as a cooking information sheet. You can also add four beers, red wine or white wine to the order, if an alcoholic beverage tickles your burger fancy.
Open from Monday to Thursday, 5pm to 9pm and Friday to Sunday, 1pm to 9.30pm to serve all your tasty Handsome burger needs.
Email [email protected]
(091) 533 992
KERRY
Lizzie's Little Kitchen
12 William Street, Listowel, Kerry
This gorgeous local gem is offering some of the best takeaway boxes in the region, and they're selling out at lightning speed. From 9am until 2pm, Lizzie is selling Homemade Sausage Rolls, Fresh Scones and Breakfast Muffins, Poached Eggs with Avocado, Scrambled Eggs, Brown Bread, Roasted Cherry Tomatoes, Bircher Muesli and Fresh Fruit, Homemade Seafood Chowder, Homemade Roasted Squash, Lemongrass and Coconut Soup, Chicken Noodle broth Soup, Pork and Fennel Meatballs, Beef Stroganoff, Chickpea, Spinach and Sweet Potato Curry.
Lizzie's 'Protein Me Up' box features Chicken, Mushroom and Smoked Pancetta in a White Wine and Cream Sauce with Tagliatelle and Garlic Bread; Whipped Goat's Cheese Salad, with Roasted Squash, Black Pudding, Caramelised Red Onion Chutney, Candied nuts and Cherry Tomatoes.
Lizzie's gluten-free desserts are also raved about - deservedly so.
Place your order by Facebook DM, text or call 087 3907133.
facebook.com/lizzyslittlekitchen/
LIMERICK
1826 ADARE
Main Street, Adare
This picture-postcard thatched cottage restaurant has a simplistic approach to its trade – source the best local ingredients, cook them with skill and panache, and people will come banging the door down. Elaine and Wade Murphy's casual dining establishment are now offering an at home dining option - '1826 abhaile'. The collect, heat and eat menu also introduces a dish on each course that we like to call "Bia Só" – comfort food as Gaeilge. Enjoy a starter, main course, side and dessert for €40 per person, with a minimum order of two people. Make sure to pre-order your delicious meals 24 hour in advance.
Their recent menu included Roasted Celeriac & Apple Soup, Doughmore Bay Crab Croquette, Slow Braised Beef Short-rib, House Fish Pie (Bia Só), Chocolate & Hazelnut Profiteroles (Bia Só) and Selection of Irish Farmhouse Cheese - vegetarian option available on request.
Call 061 396004 Wednesday, Thursday and Friday from 10am to 1pm. Collect: Saturday 3pm – 5pm & Sunday 2pm – 4pm
(061) 396 004 1826
adare.ie
The Mogul Emperor
1 Henry Street, Limerick
One of the most noteworthy and longest-running Indian restaurants in Limerick, the Mogul Emperor has continued its takeaway service throughout lockdown. Their lengthy menu has something for everyone, with their Duck Jalfrezi and house special Pomfret Masala confirming this as one of the best traditional curry houses in the country. The institution's vibrant dishes, layered with flavour and spice, will transport you in every bite.
Known for its excellent customer service, you won't be waiting long for your appetising Indian treat, whatever day of the week it may be. Beautiful vegan and vegetarian options are abundant, with rich ingredients and local Irish meat produce. Running from Monday to Saturday between 12pm and 10pm and Sunday from 5pm to 8.30pm, the Mogul Emperor has a delivery service alongside its collection option.
Tel: (061) 419 499
https://www.themogulemperor.ie/

KILDARE
Aimsir At Home
Cliff at Lyons, Lyons Rd, Kearneystown Lower, Celbridge, Kildare
A more expensive option on the list is the Two Michelin-starred restaurant's eight-course at home menu for two for €210. Included in the extensive meal is bread, butter, snacks, a starter, main, cheese, dessert and petits fours, with instructions for plating each dish and even an Aimsir branded tweezers. Wild Co. Clare deer, east coast razor clams, Dublin ray bay wing and Dexter short rib are just a few of the delectable offerings in the special box.
You can watch videos online from Jordan Bailey, Majken Bech Bailey and the team, who recommend drinks pairings. Wine and coffee can also be added to your order. Boxes go on sale every Friday for Saturday of the following week, and can be collected from the restaurant or delivered in Dublin and specific towns in Kildare.
Email [email protected]
01 630 3500
aimsirathome.ie
OFFALY
The Blue Apron
Harbour Street, Tullamore
Kenan Pehlivan's menu - who has worked in kitchens on two continents - is full of life, and Offaly residents are over the moon that the restaurant is now offering takeaway options on Friday and Saturday from 5pm to 9pm and Sunday from 1pm to 7pm. While there's an unmistakable French panache and international flourishes to the dishes, the overriding theme is modern Irish cooking at its very best.
The Blue Apron West Coast Crab & Celeriac Remoulade, Chicken & Brie Spring Roll, Poached Spiced Pear & Cashel Blue Salad, Pan Fried Roulade of Salmon, Slow Roasted Shoulder of Grennan's Lamb, 10oz Dry Aged Grennan's Rib-Eye Steak, Homemade Pavlova, Banana & Chocolate Brioche Bread and Butter Pudding are all previous options available for takeaway, alongside many gorgeous others. Order a perfect two-course choice for just €22 or three-course meal for €26.
Tel: (057) 936 0106
theblueapronrestaurant.ie
ROSCOMMON
The Purple Onion
Tarmonbarry Village, Tarmonbarry
A traditional Irish pub that likes to throw the odd curveball, The Purple Onion's Covid-19 ring and collect menu is full of big local flavours and changes by the week. Recently, the place has served up Slow Braised Pork Ribs with BBQ sauce, Roast Vegetables with Pasta in creamy tomato sauce, Marinated Cajun Chicken, Deep Fried Fish and Chips, Grilled John Stone Cheeseburger and Chicken and Cashew Nut Curry as their popular main courses. Their Toblerone Cheesecake should be world famous by now...
Doubling up as an art gallery, the location serves gorgeous tray bakes, jam jar cocktails and craft beers as well as hampers and much more. Open on Fridays from 4pm to 7pm, Saturdays from 3pm to 8pm and Sundays from 12.30pm until 4pm.
Tel: 043 3359919
purpleonion.ie
SLIGO
Pudding Row
Main Street, Easkey
Dervla Conlon's cosy café and bakery is famous throughout the county for its epic Victoria Sponge. The Pudding Row Comfort Kit containing seeded bagels, tea as well as a selection of homemade cakes is one of the reasons why the place has become bursting with popularity - and they've arguably been a god-sent in Sligo for takeaway treats. Pudding Row's Caramel Slices, Orange and Pistachio Brownies, Cookie Burgers, Coconut Macaroon Biscuits act as the ultimate sugary comforts.
Open seven days a week from 9.30am until 5pm, you can build your own box to be sent out on Mondays, Tuesdays and Wednesdays each week or order Dervla's divine cakes online. Her selection of jars filled with every type of condiment (jam, honey, nut butter, syrup, mustard - you name it) are also worth grabbing for lockdown survival.
Tel: (096) 49794
puddingrow.ie
TIPPERARY
Matt the Thresher
Gortybrigane, Birdhill
A 20-minute drive from Limerick City, this beautiful village pub has been winning fans since 1987. Matt the Thresher is offering an affordable takeaway service with contactless collection or delivery online for those lucky customers in their area - we recommend the Gourmet Steak Burger with House Cut Chips.
Their 8oz Fillet Steak with Onion Rings, Roasted Cherry Vine Tomatoes & Garlic Butter or Pan Fried Fillet of Plaice with Chilli & Lemon Butter, Fresh Market Vegetables and Boiled Baby Potatoes are especially irresistible.
Tel: (061) 379 227
facebook.com/MattTheThresherInn
WATERFORD
Burzza
53 John Street, Waterford
Wood-fired pizzas and proper burgers are available for takeaway from this Waterford thoroughfare. The pizza options and burger combinations put spectacular comfort food to the fore, and the Buffalo Wings aren't bad either.
Their new Kentucky Derby Burger With Smoked Bacon &a Bourbon Jam and The Mexican Burger With Jalapeño & Chorizo Jam are sure to be a hit with locals. Burzza's Burgers are made daily to their secret recipe by Tom Kearney using the finest meat and nothing else, with vegetarian options available.
Open Thursday to Saturday from 4pm until 9pm and Sunday from 3pm until 8pm for takeaway food, with delivery choices available.
Tel: (051) 844 969
burzza.com
WICKLOW
The Wicklow Heather
Glendalough Road, Ballard, Laragh, Wicklow
Nominated for the Best Restaurant in the county, The Wicklow Heather is a family-run establishment in the heart of the Wicklow Mountains. The highly-regarded restaurant's full lunch menu is available for takeaway 7 days a week until 5.30pm.
The continental menu ranges from Wicklow lamb, Wild Venison, Irish Beef and Fish to Satay dishes, Cajun Chicken, and Tomato and Basil Arancini. It's a shame that customers can't sit among the polished wood, beautiful location and whiskey bar, but their stunning food as a takeaway option will still make your day a million times better.
wicklowheather.ieTel: (0404) 45157
WEXFORD
La Côte
Custom House Quay, Wexford
This Wexford town gem is usually a prime spot for intimate, fine dining - but the pandemic has unfortunately limited their options for hosting a relaxed culinary experience. Luckily, La Côte is still offering curbside takeaway for Wexford's hungry locals craving a delicacy seafood meal on Fridays and Saturdays from 5pm to 9pm.
Chef Paul Hynes and his wife Edwina combine the freshest of locally sourced ingredients to create fish and meat dishes that get adjusted according to the seasons. We've heard epic reviews of their South Coast Monkfish Curry with Coconut Milk, Coriander & Basmati Rice!
Tel: (053) 912 2122
Lacote.ie
And that's just for starters! We'll be updating our Food To Go list every week, so let us know what your restaurant is up to in lockdown by mailing [email protected] with a hi-res pic of one of your culinary masterpiece!