As students around the country flock to their computers this morning to find out their CAO offers, it's important to keep everything in perspective, and recognise that there are many routes to a happy and successful career. Across the day, we're sharing some words of wisdom from students who have been through the process – and lived to tell the tale.
RUTHIE BYRNE, VISUAL COMMUNICATION (GRAPHIC DESIGN), NCAD
I've always been a creative person. My mam called me her "papier-mâché" child because I was never far away from a tub of PVA glue and some paint. When it came to school, my favourite subject was quite obviously art. A double art class was my happy place and allowed me some respite from the pressure of studying for the Leaving.
That pressure was only heightened by the fact that I had made the decision to move to The Institute of Education after Fourth Year. Here, every second student wanted to study either Medicine or Law in college, which I certainly didn't...
During Sixth Year, I attended an open day in IADT and one course caught my eye: Make-up Design for Stage and Screen. I decided to start working on a portfolio to submit to IADT for that coming March.
I knew I couldn't rely solely on getting into just one course, so when it came time to fill out my forms, I popped down Classical Studies and Art History as well – but in my heart of hearts, I knew that I wanted to be in art college.
Advertisement
The submission crept up for my portfolio, and when the results came out two weeks later that I didn't pass the assessment, I was disheartened. However, I knew there were other avenues I could go down to get into art college, so it didn't put me off.
Those few weeks sitting the Leaving Cert came and went, as I regurgitated everything I had learned in the past six years of school. During the summer, I then decided to apply for an Art and Design Portfolio Preparation course in Colaiste Dhulaigh College of Further Education. I knew I could devote all of my time (between nights out) to preparing a portfolio that I could submit to a range of art colleges across the country.
By the time I started my PLC, I had my heart fully set on going to the National College of Art and Design for my BA. It was where all the 'cool' kids went and I just knew I could see myself studying there. All of my focus was put into creating a deadly portfolio that might get me in the door there.
Now, I know I said I found the Leaving Cert stressful, but nothing could prepare me for those all-nighters the weeks leading up to portfolio submission for NCAD. I don't know how many Pritt Sticks I went through gluing weeks of work and research into my notebooks to show why I decided to paint a rainbow umbrella onto my hand and hold it under my kitchen sink and video the outcome… (Art is subjective, ok?)
I ended up being accepted into all three art colleges in Dublin. I got full marks in my portfolio for IADT and DIT, having failed the year before.
I chose NCAD in the end, and after the first semester trying out different disciplines across art and design, I chose to specialise in Visual Communications (Graphic Design) for the remaining two years. The three years spent in NCAD were some of the best of my life, but the course itself let me down. It felt like students were just renting a desk space, and were left to Google "How to graphic design".
Despite this, I am delighted that I stuck to my gut and studied design. I've met some great people and had some fantastic experiences.
Advertisement
The years following college, I decided to freelance, so that I could "be my own boss", and while this can be nice, it's also tough, and you need to be very strict with yourself and stay organised. I am now interning at Hot Press, where my love for music and graphic design can be married, and I couldn't be happier!
This might fall on deaf ears, but try not to worry too much, the CAO is not the be-all and end-all. There are always other options and in time, you will figure out what suits you best. G'luck!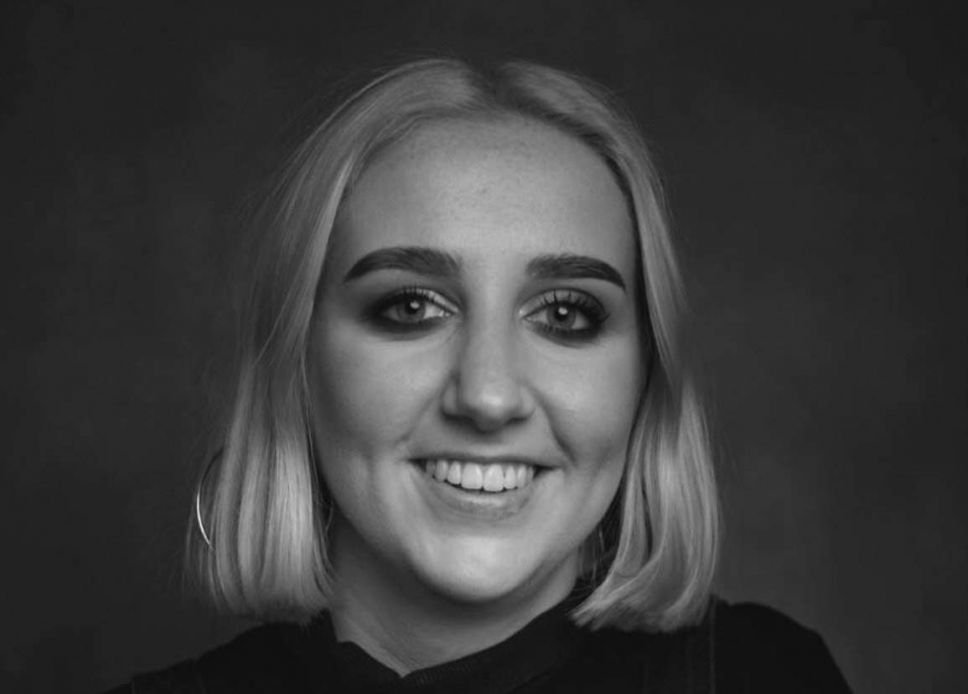 PAMELA CONNOLLY OF PILLOW QUEENS:
I went to the Rock School in Ballyfermot – and I dropped out. It was kind of the only option for me after I left school, because even my guidance counsellors were just like, 'Pamela, you're not going to get any points to get into college'. It was fine – I just didn't do well in it. I didn't have any music theory, because I didn't get into music class in school. I wasn't super comfortable, and I was also immature. I just didn't go full tilt. So I dropped out.
Then I went to UCD, to do history and politics. I've never used that degree, but I would never regret doing it.
Advertisement
RICHARD GUIHEEN, NEW MEDIA STUDIES, IADT:
My experience with the CAO was a difficult one – I didn't know exactly what I wanted to do, or whether the universities I had put down were right for me.
I had researched a number of colleges that matched my interests in film, TV and media, and after attending open days and emailing course coordinators from several universities, I was able to lay out my college preferences in the order of interest.
My CAO offer came through – I didn't get my first choice or my last. I was given my Level 7 choice, but I knew it wasn't the course for me. I waited for the second round, hoping for a better offer, but that didn't happen. I made the decision that I wanted to follow my interest in media, so I did a PLC in Radio and Journalism at GTI Galway, where I found my passion in radio. From my PLC, I got into NUIG, my third choice, which felt like a dream. I accepted, but later I got my second round offer, which gave me my second choice – studying New Media Studies at IADT. It allowed me to learn about media on a more practical level than my friends doing other courses, by making films, documentaries, podcasts and more.
Taking the course in IADT provided me with the skills and confidence to do a diploma course with Today FM School of Radio, which provides insight into the radio industry from people working in the area.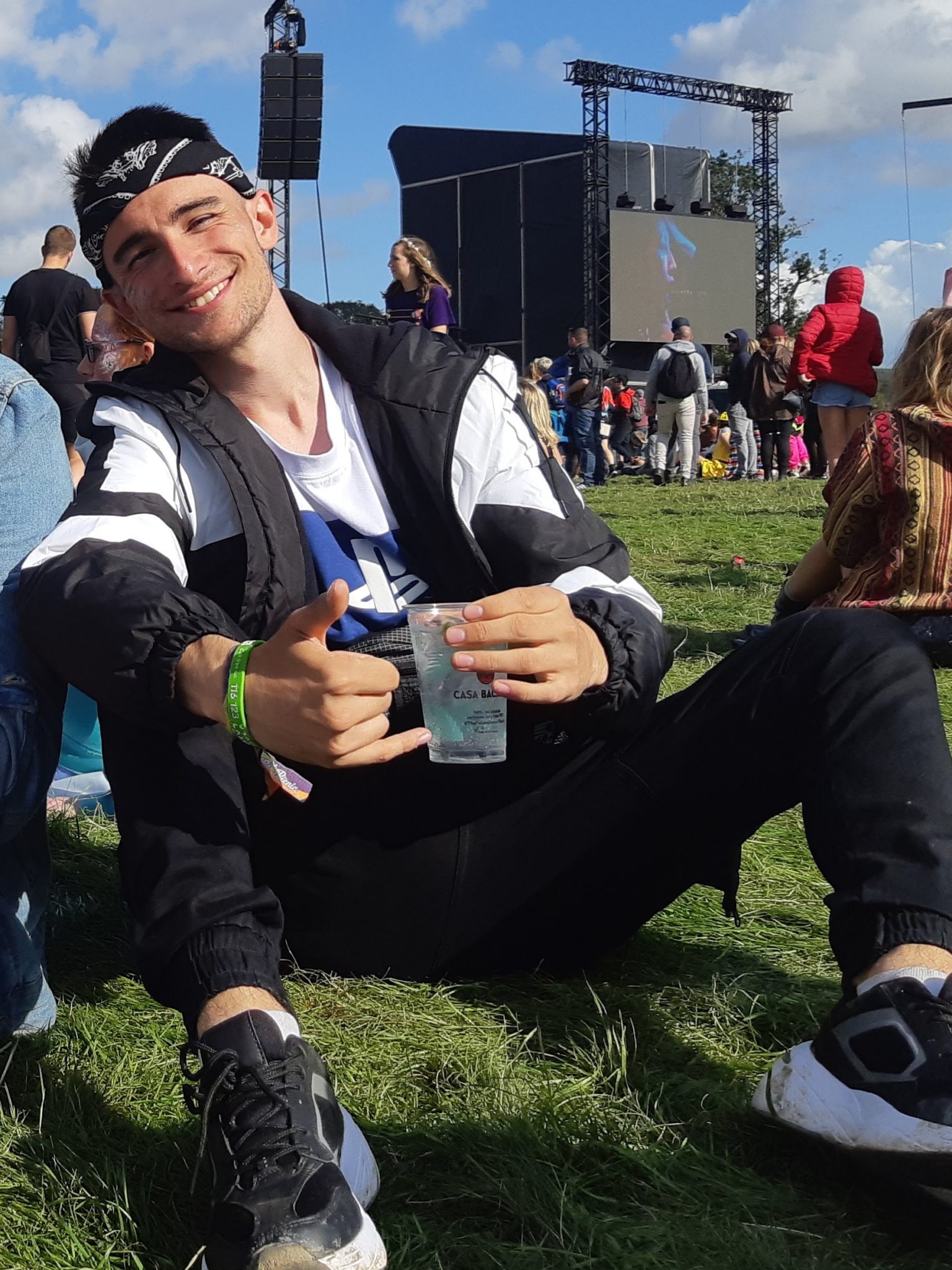 Advertisement
CONOR O'BOYLE, ARTS, UNIVERSITY COLLEGE DUBLIN:
In Sixth Year, I fell in love with the Trinity College Music Department at an open day. It seemed the perfect mix of theory and practice, and modern and classical styles for me, and could be taken alongside Film Studies. I applied myself in the months leading up to the Leaving Cert, knowing that I would have to work hard to get into this high points course. The results came out and I was over the moon, having cleared the courses points from the previous year comfortably. I slept so well that weekend between Leaving Cert results and CAO offers, only to find out the courses points had gone up significantly, leaving me without an offer. And this is where my backup came in.
A similar course, UCD Arts, through which I could study English and Music, had sat comfortably, and unfazed at number six of my CAO preferences all this time. I had given little thought to it, focusing on what I perceived to be the only course for me, and when the offers came out, I was faced with crushing disappointment. I sulked for an hour before assessing my options, and accepting my place in UCD.
I could have rejected it, reapplied for my number one the following year, or re-sat my Leaving Cert. However I quickly realised these weren't the right options for me. Things had turned out the way they did, and now it was my role to pick my best course of action, and commit to it. Within a week of being in UCD I met close friends I have held onto to this day, and found an entire world in my studies and on my campus.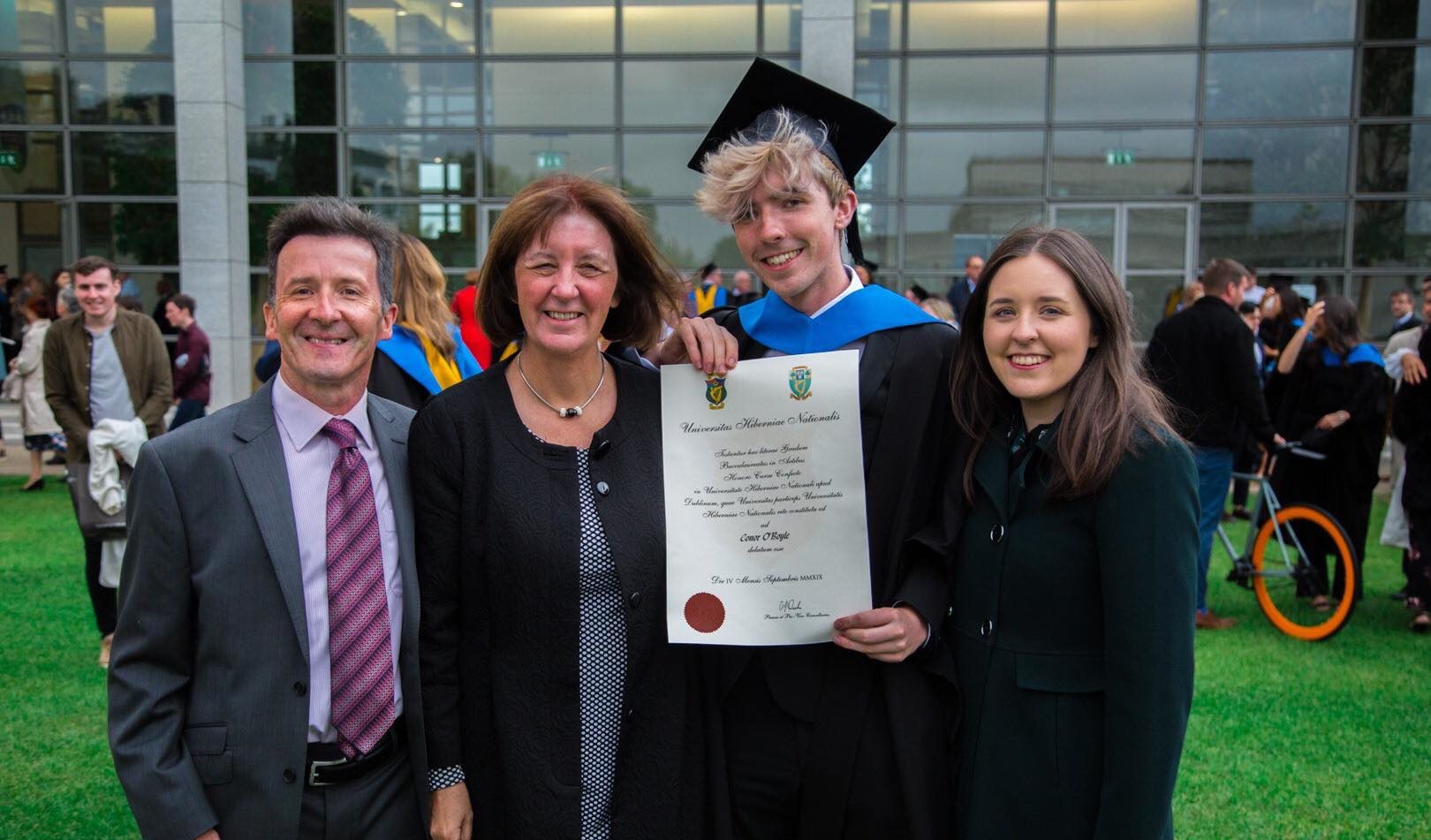 CHELSEA CURTIS, EVENT MANAGEMENT, DIT
It is important to remember that not everybody knows what they want to do with their lives – in fact, only a very small minority of people do. It's crazy to expect anybody to know exactly what career they want to pursue at such a young age.
Advertisement
Deciding what options to put down on the CAO was the bain of my life in Sixth Year. I had no idea what I wanted to do, and the idea of committing three or four years of my life to the wrong course made me sick to my stomach. I felt like everyone around me knew what they wanted to do, and I was still clueless. So, as the deadline loomed closer, I panicked and put down a course just for the sake of going to college. I wanted to get the CAO over with, just so I could start focusing on my Leaving Cert studies.
When the day of the CAO offers came along, I didn't feel any more certain of my decision. Long story short, after a month of uncertainty, I knew I had made the wrong decision. I dropped out - and it was the best decision I ever made.
I took the year out and gave myself the time to discover my options and figure out what I was genuinely interested in. Then, when the time came the following year to fill in the CAO, I put the BSc in Event Management at DIT as my first choice. I am now three years into that degree. and I couldn't be happier.
Sometimes it is okay to take more time if you need it.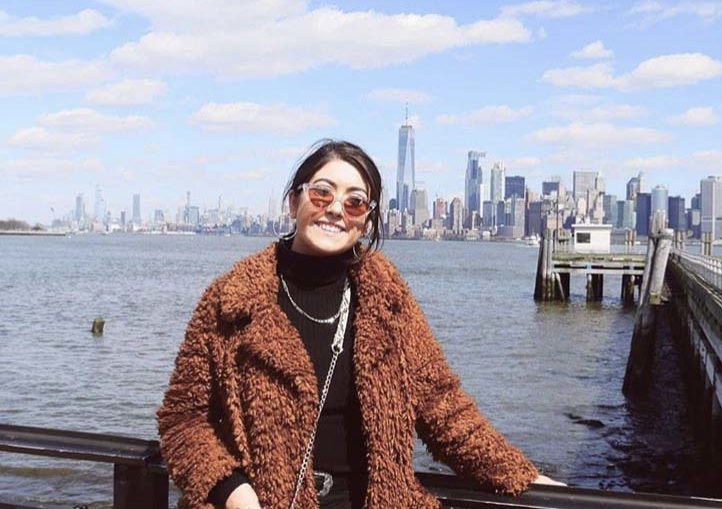 EMMA QUINN, BIMM DUBLIN
At this time in your life the CAO is probably the most important thing on your mind – but remember, no matter what, you have options.
Advertisement
I was probably someone who took the whole thing too lightly, with only one course on my CAO. However, this wasn't from lack of effort. I searched for months for courses I was interested in. My guidance councillor was unhelpful and believed I'd have to go abroad to find what I was looking for. I was both lucky in that I found my dream course of songwriting in BIMM, and unfortunate in that it was the absolute only course I could see myself doing. There are lots of music courses in Ireland, but I wanted to focus specifically on my passion for song writing and performance. After finding the course in song writing, I had also applied for a music PLC in Ballyfermot.
The day the CAO was announced, when my mother realised that I had failed to mention that BIMM was the only thing on it (my bad!), both delight and anger arose – but I had never stressed too much because I knew I had options.
I had only just turned 17 when I completed my Leaving Cert and so, truthfully, even after receiving an offer on the course of my dreams, and being accepted into the PLC, I found myself at a crossroads. I never expected to have so many options. I thought that fate would choose either course for me, or neither. Suddenly I began to doubt if I even felt ready to go to college at all. The more I thought about it, the more I realised that I could do anything that I wanted with my life now. I always had a desire to travel and considered that maybe then was the right time.
The truth is, it can be hard to plan your future when so much is still unknown but what I've grown to realise is that no matter what choice you make you have options. Had I not gotten into BIMM I could've completed the PLC or travelled. Even after being offered both the course and the PLC I could've just decided to take a year off and work.
The older I get, the more friends I see choosing different paths and doing what's right for them. Some people find the right course, some start college and change or drop out, some would rather work or travel, but at the end of it all, we all eventually reach the destination we hope for. I'm glad I chose the path that I did, and despite the torture of having to go through my first year of college under 18 (also not the end of the world), it led me to where I am today. I also know that had I chosen any other option, I would've still veered my way onto whichever path I wanted my life to take. So, do what feels right. I was lucky to have a very supportive family, but I know that my mum would've been happier for me to have done a PLC and gone to college that little bit older. I, however, am very happy I chose to go in when I did as I am now in a position where I will be graduated by 21 and have plenty of time to continue travelling and finding myself.
The CAO is only the beginning – so sit down, have a cup of tea and try your best to just do what feels right.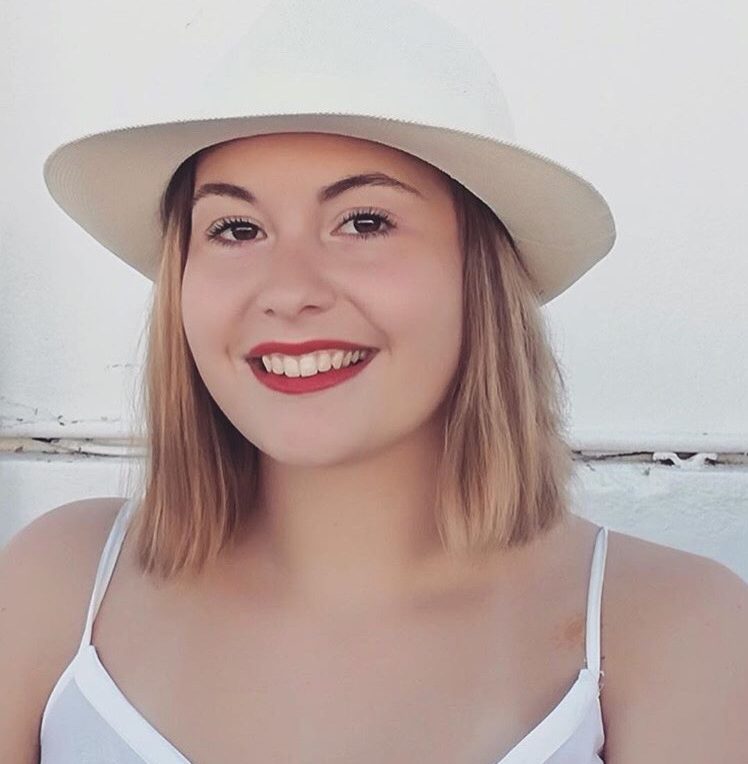 Advertisement