The first episode of Bad Sisters aired on August 19th, 2022 on Apple TV+.
The darkly comedic murder mystery series Bad Sisters has officially been renewed for a second season on Apple TV+.
Sharon Horgan, Anne-Marie Duff, Eva Birthistle, Sarah Greene, and Eve Hewson are set to return as the Garvey siblings after the show made waves across the Atlantic Ocean. The Irish show is based on a Flemish dramedy, Clan.
Bad Sisters is written by Emmy Award nominee and BAFTA Award-winning executive producer and star Sharon Horgan. Season two will also see the return of cast members Claes Bang, Brian Gleeson, Daryl McCormack, Assaad Bouab, with rising actor Saise Quinn making his debut.
The show follows the tight-knit Garvey sister, who have looked out for each other following the death of their parents in a car accident. When their (horrific) brother-in-law winds up dead, his life insurers launch an investigation to prove malicious intent - and set their sights on the sisters, all of whom had ample reason to kill him.
JP is a cruel, misogynistic husband to the Garvey sisters' sibling, Grace (Anne-Marie Duff), who has lost herself in this toxic marriage. So her sisters decide to free her by plotting her husband's demise. The show opens with his funeral, so someone's definitely succeeded in killing him. But as it turns out: JP has a knack for making enemies, and the suspect list is quite long and interesting.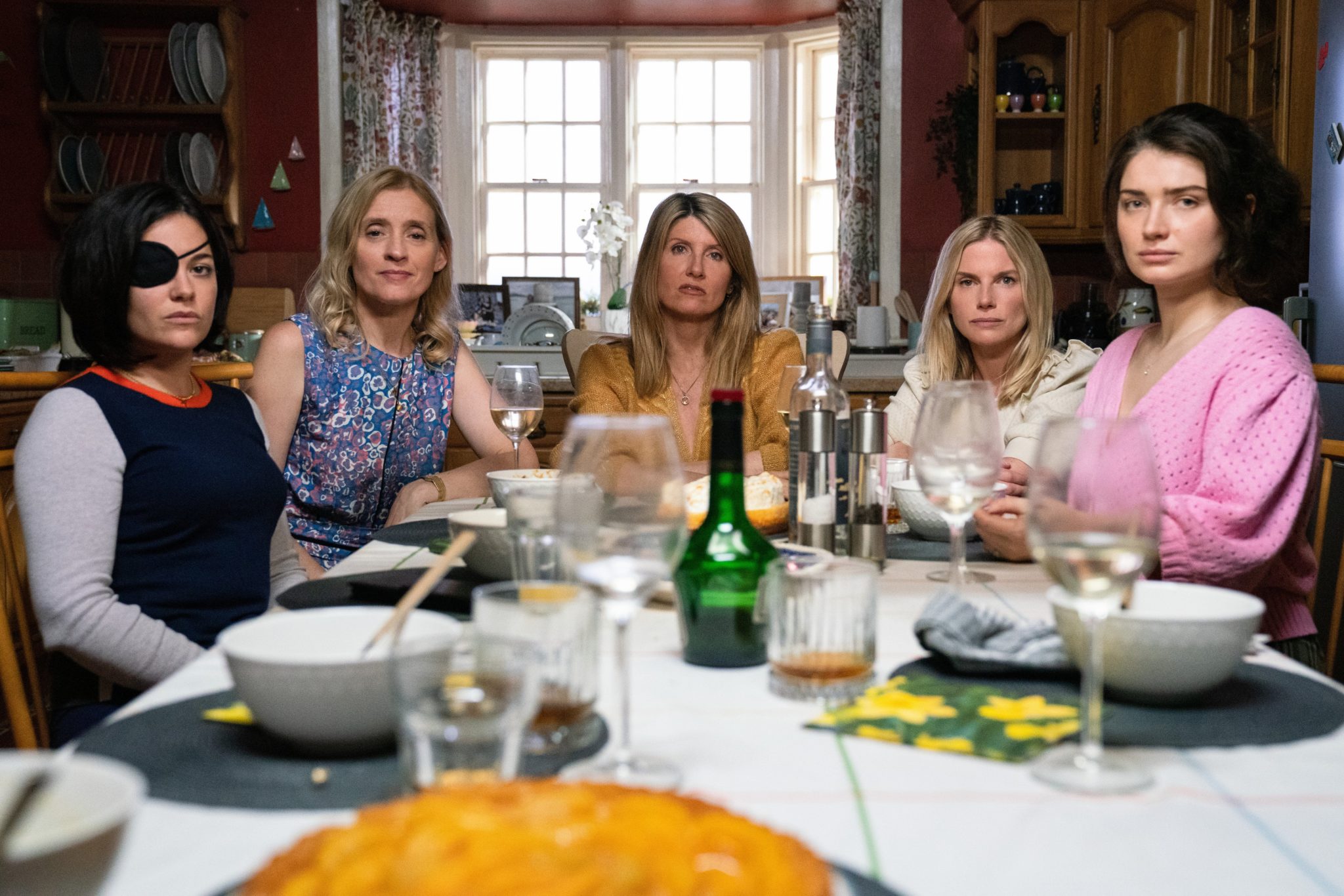 Advertisement
Co-created by Sharon Horgan, Brett Baer, and Dave Finkel, the series premiered in August 2022 to critical acclaim, with its finale airing in October. Now, less than a month after season one closed out, Apple TV+ has announced a renewal.
Horgan inked a multi-year deal with Apple TV+ in 2019, after her partnership with Amazon ended. Bad Sisters is the first of several projects to expect from her on the streamer.
"If you'd have told me three years ago that I'd be making a series about five murderous sisters chasing a man around Ireland trying to kill him I'd have said, yeah, that sounds about right," said Horgan.
"The response to our show had been beyond what we could have hoped for. It gave us the opportunity to shine a light on stories that don't always get such a global platform. I look forward to getting chilly in the Irish Sea one more time."
Apple TV+ has already seen success with several of its new shows this year, like Severance, Pachinko, Slow Horses, Black Bird, and The Afterparty.
RELATED