Colm Bairéad on An Cailín Ciúin: "I've never made anything that was completely in English. That's borne of my upbringing – I have Irish and I love Irish"
Filmmaker Colm Bairéad discusses his powerful drama An Cailín Ciúin, a major festival hit that's been showered with accolades and awards.
Before Colm Bairéad's debut An Cailín Ciúin had even hit Irish cinemas, it had already become an international success. The film tells the story of a young girl who finally learns what unconditional love feels like, only after she is sent away from her family home to live with relatives. Bairéad's beautiful film was honoured at the Berlin Film Festival, where it won the Grand Prix of the Generation Kplus International Jury for Best Film, and received a special mention from the children's jury after its world premiere.
An Cailín Ciúin also won Best Film at the 2022 Irish Film And Television Academy Awards (IFTAs), a first for an Irish language movie. In doing so, it beat out Kenneth Branagh's Belfast for the top gong and swept the boards in other categories, with Bairéad taking home the prize for Best Director and Rising Star, while 12-year-old Catherine Clinch won in the Lead Actress category.
In his Rising Star acceptance speech, the Donaghmede-born Bairéad thanked his father for instilling in him a love of film – though the director tells me that for a long time, his house didn't even have a television. "Dad resisted getting us a TV for ages, but then Italia 90 happened, and everyone had to have one to watch!" he laughs.
Advertisement
Bairéad grew up in a bilingual household, where his father only ever spoke Irish to his children, while their mother always spoke English. But cinema quickly became a new language within their home.
"Dad got this new TV, but also got this VCR with it," says Bairéad. "He said 'Well, if I'm going to expose my kids to cinema now, I'm going to show them the good stuff.' So we started at the beginning, with a lot of silent movies. One of my earliest memories of watching something on a VCR was Modern Times, the great Charlie Chaplin film. So there were lots of silent movies, then we worked our way up through musicals of the '30s and '50s, then film noir – it was how I fell in love with cinema.
"Like a lot of people of my generation, I'm guessing, my exposure to cinema wasn't actually through the cinema, it was on TV. It's VHS tapes that are crackly and not the ideal way to watch, but they still have an effect, which is testament to the power of film."
Bairéad's father was also a German teacher who appreciated filmmakers like Fritz Lang, which gave his son a deep appreciation for the ways in which language and culture inform each other. When Bairéad started making short films and working in television, he always felt drawn to making his work in Irish.
"I've never made anything that was completely in English," he notes. "Obviously that's borne of my upbringing; I have Irish and I love Irish. But my household was always appreciative of both art and language. And of course filmmaking is a form of language, that's what's so fascinating about it – it's an international language that has different tones and inflections, depending on what culture it's coming from. Then the question becomes, 'What is this inflection in terms of Irish cinema, and what can we bring to these conversations that is distinctly Irish?'"
The idea of translating a story into a visual language became a very literal question for An Cailín Ciúin, which is based on the wonderful story 'Foster' by Claire Keegan. A quiet, slow-burning tale about a young girl sent to stay with relatives while her mother is pregnant, it undfolds into a terrific meditation on family, grief and love. At its centre is a young girl who observes everything, understands some, and says little. Adapting such an intimate story was a challenge but one Bairéad knew he wanted to undertake.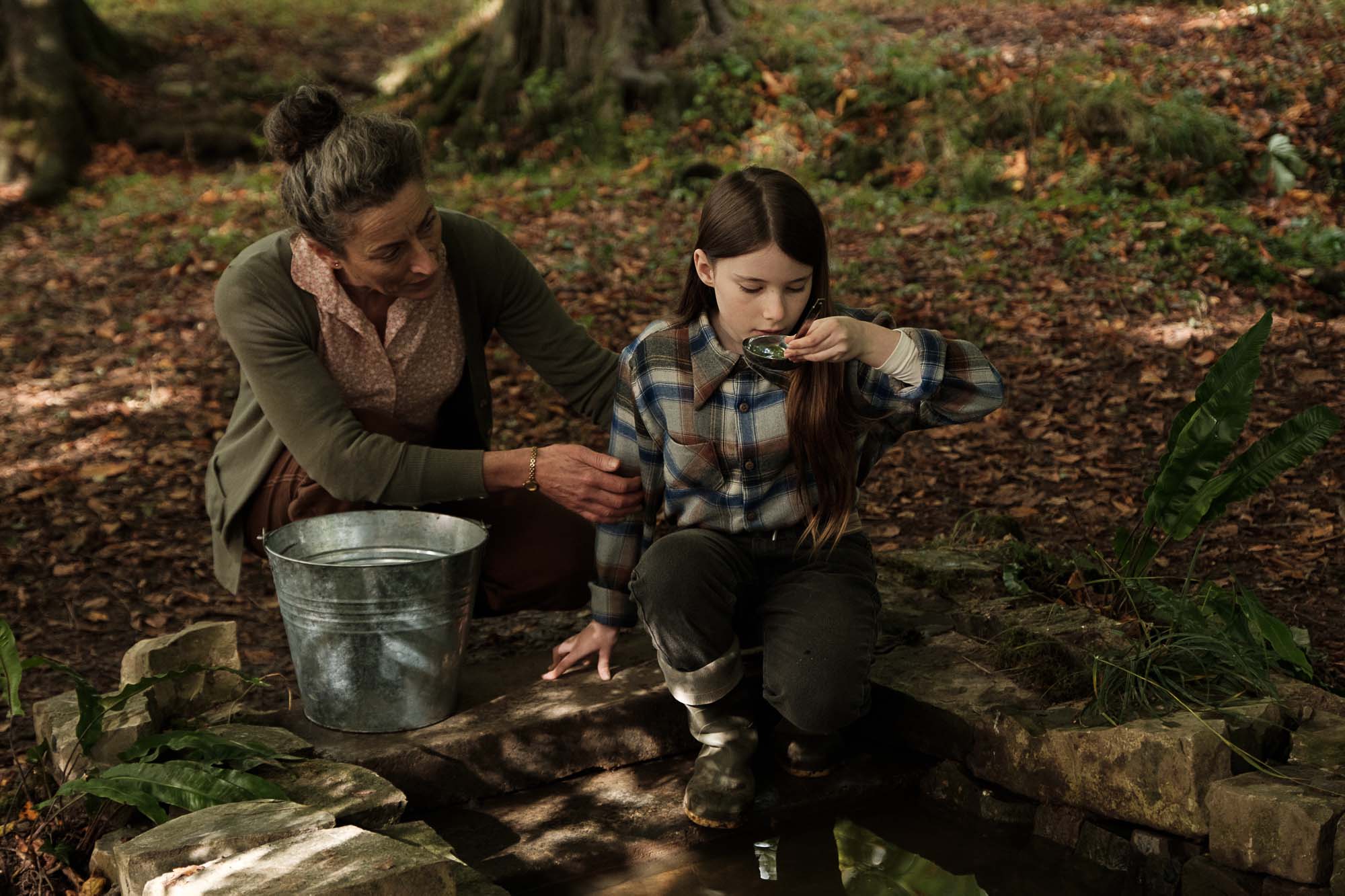 Advertisement
"I was looking to make a feature film and happened upon 'Foster'," he reflects. "I remember reading it thinking, 'I can feel a film in this.' It felt so innately visual, partly because it's written in the first-person present tense, which always feels really immersive and empathetic. I thought that was fascinating and would lend itself to cinematic adaptation, but the plot is slight. So the question was how to stretch it over the canvas that is the three-act structure of a film. But by the end of the story, I was so moved, I was in tears. I knew that I wanted to make it, and that it could be easily transposed to an Irish-language setting, and that doing so would add to the film, making a bilingual world and exploring that in terms of communication and characterisation."
In Bairéad's adaptation, the young girl Cáit (Clinch) speaks Irish. But her neglectful father only speaks English, creating a further distance between them. Meanwhile, the camera creates its own language, as it rarely leaves Cáit, creating a sense of immediacy, with the audience seeing the world as she does.
"We wanted to embody what the original work does," says Bairéad, "which is to portray everything from this girl's point of view, and not to give this omniscient, third-person feeling at all. And we thought a lot about how to create a visual naïveté that would match her point of view. It's a film about liminal spaces, she's on the threshold of understanding things, but not quite understanding. That became interesting in terms of shooting through doorways and the idea of things happening outside the frame that aren't always visible. Creating this visual and emotional language was the act of translation."
The story of An Cailín Ciúin addresses a particularly Irish phenomenon of sending children away when they become burdensome. While in An Cailín Ciúin, Cáit is sent to relatives who become a loving force in her life, it's difficult not to think of the more systemically harmful ways Ireland has historically treated children.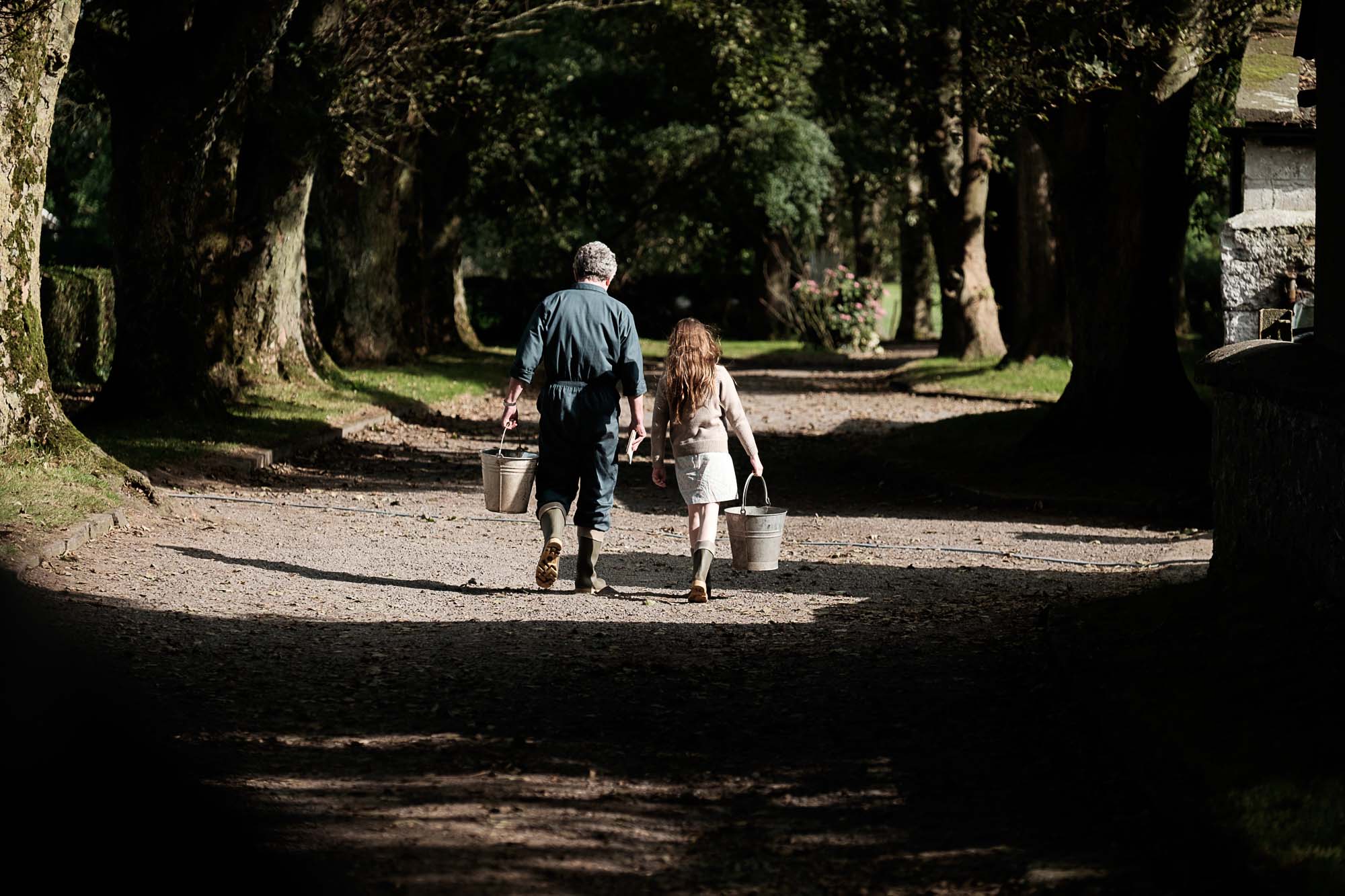 "The film isn't an institutional critique," says Bairéad, "though it's well documented the many ways Ireland has failed its younger citizens. But it's very much aware of and set against that backdrop. And part of the decision to make the film was the idea of taking a young person from our past, making them the central narrative, and giving a child a voice at a time when children really didn't have a voice. I was particularly aware of that – I had become a father for the first time two years before making the film, and just having a child, you realise something you know intellectually.
"You know children need love and attention and all these things, but when you become a parent, you understand it in a very new and visceral way. Also, parenting is even changing in terms of its philosophy, in Ireland anyway. There's a certain shift happening toward a more conscious form of parenting, and so looking back at how Cáit is treated by her family feels all the more pronounced, the injustice of it. Now, sometimes it's easy to sit in judgement of a society where that was the norm. I, for instance, don't particularly hate the character of Cáit's father. He, to me, is one of the more tragic characters in the film because I think, 'What kind of shame or trauma is buried in that man, that he encountered as a child, and is re-enacting here, that he can't connect with his daughter?'"
Advertisement
After all the awards and accolades that have met An Cailín Ciúin, Bairéad is now looking towards his next project – "the difficult second album!" One of the works in development is Broken Hands, a story about a faith healer in 1970s Ireland.
"Again, I'm quite fascinated by our recent past," he says. "It's that intersection between something ancient that then became quite Catholic, and how it still earns this strange respect and superstitious reverence, even within modern Ireland. I'm fascinated by that crossover point between two worlds, of ancient Ireland and modern, enlightened Ireland."
•An Cailín Ciúin is in cinemas now.
RELATED