Roe McDermott meets the stars of Air, the fascinating account of how basketball icon Michael Jordan's deal with Nike revolutionised sport and pop culture. 
Award-winning director Ben Affleck helms Air, the highly anticipated film about the game-changing partnership between a then-rookie Michael Jordan and Nike's fledgling basketball division.
Exploring the original underdog status of Nike and the team who put their careers on the line to support Michael Jordan, as well as the role of Jordan's mother, Deloris Jordan, as a woman who knows the worth of her son's talent, Air is a feel-good affair.
The movie stars Matt Damon as Nike's basketball expert, Sonny Vaccaro; Affleck as Nike founder and CEO, Phil Knight; and Viola Davis as Deloris Jordan. Rounding out the impressive cast are Chris Tucker, Chris Messina and Marlon Wayans. For Damon, who is also a producer on the film, it was important to get to the heart of the story of Nike, Jordan and Deloris.
"The first step was getting the blessing of Michael Jordan," says Damon. "Ben went to Florida to see Michael, who  said, 'If you make the movie, it's okay with me.' But Ben said, 'Well, what I really would love to know is what's most important to you.' It was in that meeting that he discussed coach George Raveling and Nike official Howard White, and then he started to talk about his mom.
"Ben called me afterwards and said, 'Michael's a very intimidating guy and he's an icon. He has all this meaning for all of us.' But Ben said he had this look on his face when he spoke about his mom that he'd never seen before. That was when we felt, 'Okay, now we know what the movie is.'
Advertisement
"Then Ben said, 'The only bad news is, we have to get Viola Davis. He said if we don't get Viola Davis, we can't make the movie.' So that was when we started thinking about how to expand Deloris."
Davis is sublime as Jordan's mother: stoic, loving, protective, formidable and tender all at once. Deloris insisted that Michael Jordan receive a cut of every pair of Air Jordan shoes and merchandise sold. It was an unprecedented deal that not only secured Jordan's future as one of world's richest sports stars, but also changed the way the sports industry compensated players for their brand and likeness. The actress found playing Deloris a wonderful challenge.
"She is a study in Zen neutrality," she notes. "The woman is very steady and quiet. I mean, I would imagine that even when she gets mad, she's probably very steady! So to envelop that spirit was a challenge, because I'm the woman who always has a chip on her shoulder – I go in bombastic. It was flattering and challenging, and also a joy to work with Matt and Ben, and all of these terrific actors. One of the greatest experiences."
Advertisement
Combining small and big ideas, Air makes the race to land a shoe contract exciting. It also intriguingly explores the relationship between Jordan and his mother, and how you create an icon and legacy in American pop culture. With touches of Jerry Maguire and Moneyball, the movie's warmth, humour and emotion are sure to make it a crowd-pleaser.
"I really do think there's something for everybody," says Damon. "It's not a strictly sports movie. The sports aficionados, they'll love the behind-the-curtain stuff. But it surprised a lot of the people who weren't expecting it to affect them. It sneaks up on you because of the role that Viola plays, and how she kind of takes over the movie."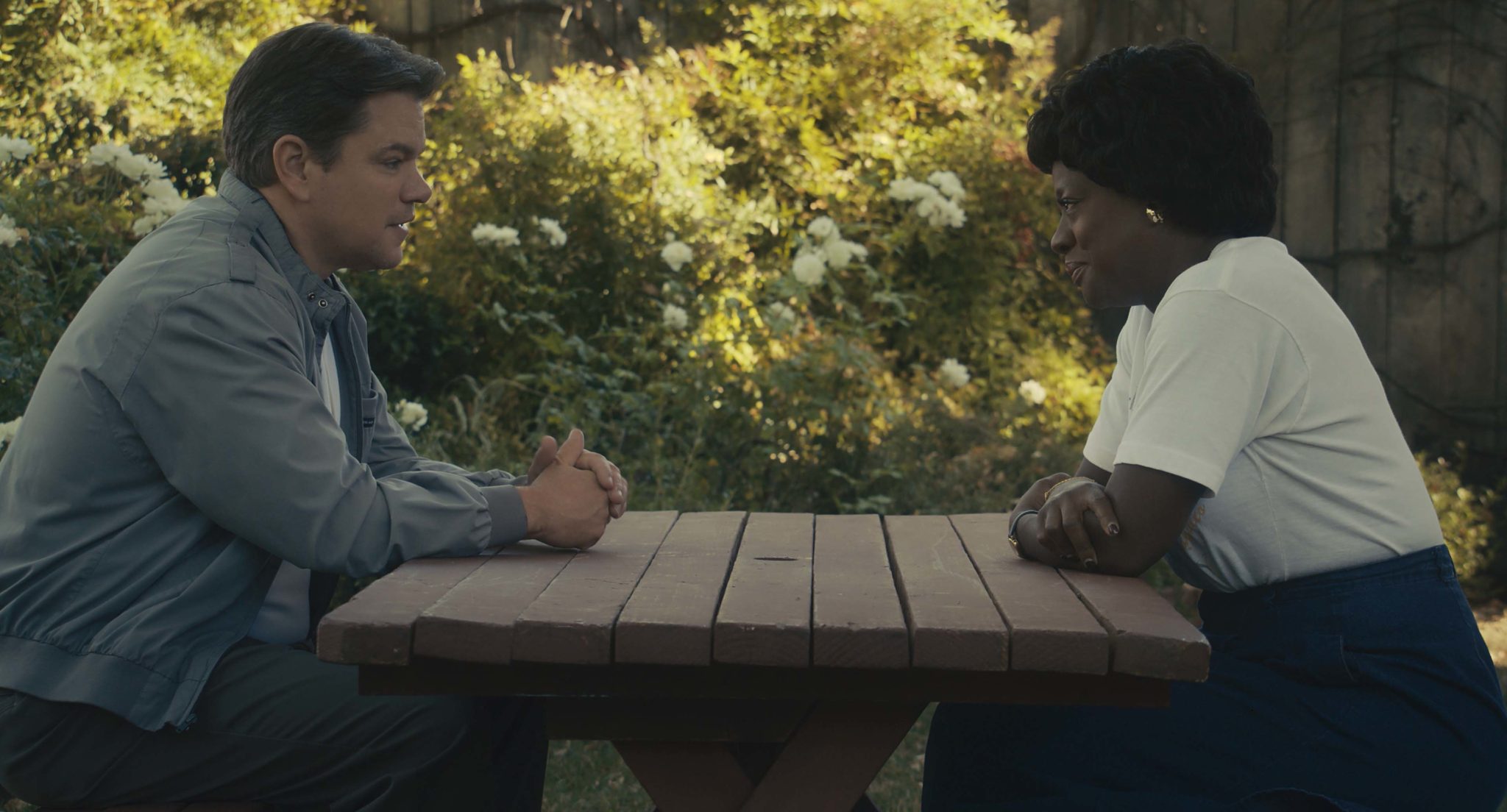 "We all have dreams," adds Wayans. "We all have something we want to do that everybody tells us we can't, and it's amazing how Michael Jordan made this happen. Also, look at the iconic thing spawned from him signing with Nike – it changed pop culture in a huge way. It's a very powerful movie looking at a moment that started with something small.
"It was a person with an idea and a gut feeling. Even us as actors, we had goals we wanted to achieve in this lifetime. Everybody was telling us no, and we worked to make it happen. That's universal."
• Air is in cinemas now.