'We never thought there'd be a day where you couldn't play camogie or hurling': Kilkenny stars Miriam and Padraig Walsh on the sport's future
Cousins Miriam and Padraig Walsh have a lot in common off the pitch. The Tullaroan pair both work in education, with Miriam as a montessori teacher and Padraig currently teaching fourth class in Kilkenny. They both took up baking when their beloved sport was off the cards during Covid lockdowns. It seems like the Walshes can't help but blaze trails as a clan...
It's nearly impossible to hone in on Kilkenny hurling and Camogie without mentioning the name Walsh. Padraig's older brother Tommy walked away from his inter-county career in 2014 with a total of eight All-Irelands and nine All-Stars, while younger sister Grace nabbed herself an All-Star and All-Ireland in a visceral winter championship in 2020 against Galway. Padraig himself, currently one of Brian Cody's leaders, has two Celtic Crosses of his own and two All-Star awards - not to be shown up by his siblings.
Kilkenny camogie saw off the challenge of Galway in the All-Ireland final last December, with cousins Grace and Miriam playing a vital role in bringing silverware back to the Cats and the Walsh households.
"In Tullaroan, there's not much else discussed but hurling and camogie!" Padraig laughs, chatting to me over Zoom after a long day of press. With the Littlewoods Camogie League final set to take place this Sunday, excitement is naturally building for a return to some semblance of sporting normality.
"The game is all we talk about at home. When the matches were livestreamed during Covid, the aunties were constantly sending us messages about every play. The sport is a great thing to have. It gives you a reason to meet up, and keeps families connected in that way. On our dad's side, all their siblings are spread out across the country so the matches allow them all to come back together."
When asked which family member holds the title for Most Competitive Walsh, Padraig quips; "There's plenty of competitive people to choose from in our house!" before Miriam interjects, "The boys, the boys!"
Advertisement
"Our fathers are fiercely competitive, but the aunties would give them a run for their money now," Padraig adds. "Mary, Alice and Deirdre; you'd lock them in a room because you'd never hear the end of it."
"My fourth class kids have a big interest in hurling as well, but it extends to all sports. When we're playing matches, they wouldn't be afraid to say it to you if you lost a match or didn't play well!" the teacher laughs, seeing the funny side. "It's the first thing they tell you when you walk into class at 9am, they'd ask what happened and keep you on your toes - but it's great!"
Given the nature of education over the last 15 months, presumably Miriam and Padraig have faced core professional challenges as well as sporting difficulties as a result of the Covid-19 pandemic.
"I'm doing montessori teaching, so we would have been catering for all the frontline workers' kids," Miriam tells me. "That was an important role for us as well. I mind my nephew as well, because my sister works as a nurse. It was so valuable to look after those children during such a difficult time."
"There were big changes in school this year," Padraig acknowledges. "In 2020, we were in lockdown for a long time and finished up early in March. This year, we had another break, but we had loads of different Covid protocols when we went back. It was a totally different place."
"At the start, it was a bit of a novelty that you got a break but after a week or two you just wanted to get back at it," the versatile Tullaroan player adds. "It was definitely strange at the time. The toughest thing was probably when we had no date of when we could go back. We didn't know whether there'd be any hurling competitions that year as well. It probably made you appreciate your friends and family a bit more when you couldn't see them. When things started opening up a bit more, you made sure to see them as much as you could, because you took it for granted a bit before Covid."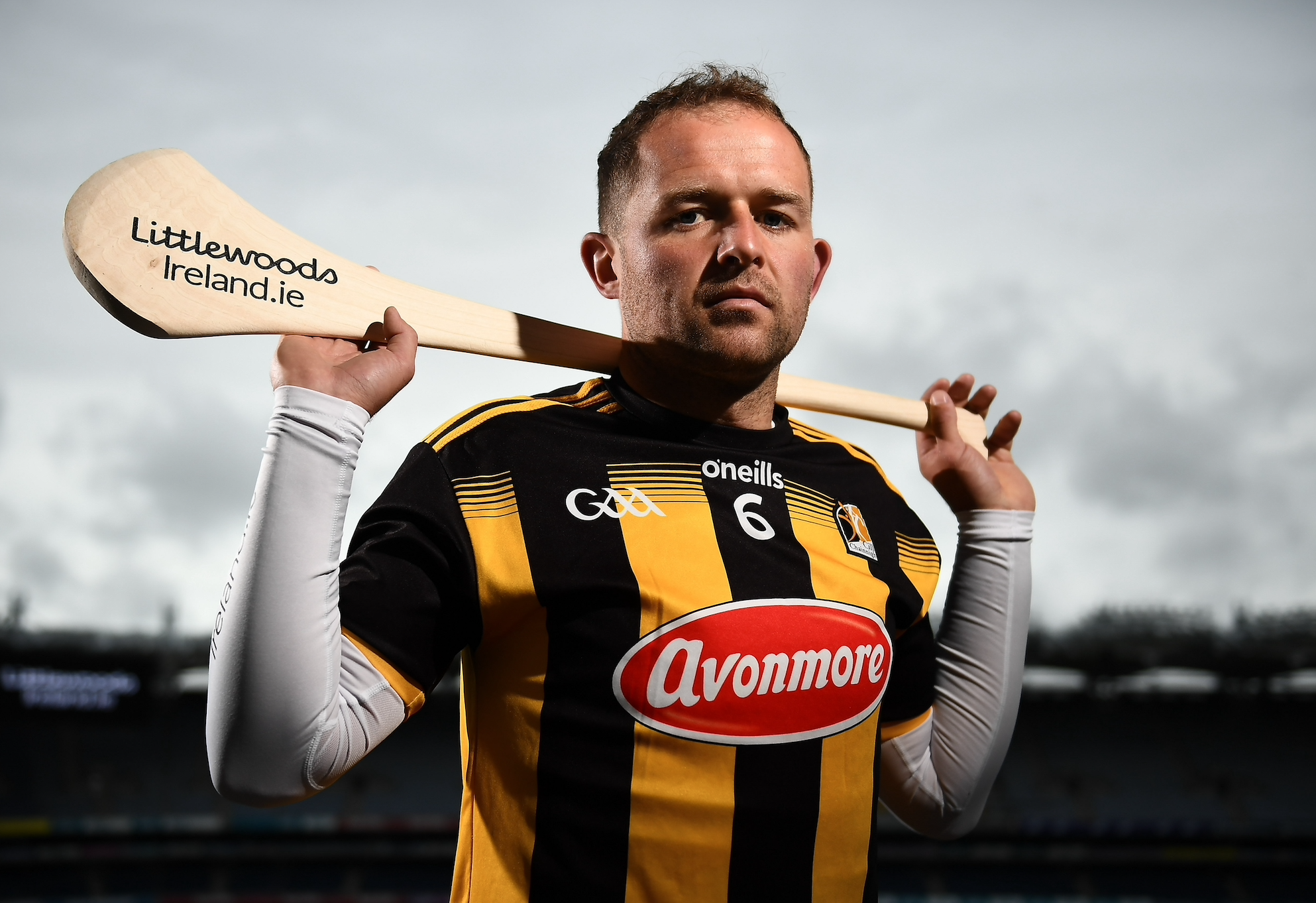 Advertisement
Miriam emphasised the intense will of the players to get back on the pitch, but also of former players who returned to their camogie roots.
"With me, anyway, I was seeing new girls coming back to playing at club level after giving up for years," the forward tells me. "They must have missed the sports aspect. It's lovely to see old faces returning. We've all got a different outlook after such a tough time, but sport is a part of us."
"You never thought there'd be a day where you couldn't go out to a hurling pitch," Padraig smiles. "There's a greater appetite out there for it now. People are delighted to meet friends and socialise. You'd hope that this will increase the amount of young people playing hurling or camogie because they saw what life was like when you didn't have it. It's a very healthy way of living."
"It was so mentally tough during Covid, with the guidelines and the bubbles to adhere to," Miriam adds. "Sport was the only thing that kept us going."
"Anyone who finished up with Tullaroan or Galway, it wasn't for Covid reasons. It was because of injuries, normally," Padraig says, when asked if any players moved on from the sport altogether in the 15 months. "Our numbers are higher than they ever were. There's more of an interest there because there was such a long time where we couldn't do anything at all. Pubs and the like are only opening up recently, so sports grounds were a place where you could meet people socially and talk about other things."
"I actually got a bit of an obsession with baking over lockdown," Miriam laughs. "My mam and I did that a lot during lockdown, it was a nice hobby I discovered, I didn't even know I could do it! It was lovely to have some quality time with family, it shows that you need to appreciate what you have."
"I was similar, I had to show the school kids how to do a bit of baking but I had to learn it all myself first!" Padraig laughs.
Advertisement
Sunday's Littlewoods Camogie League final will see Kilkenny clash with Galway once again in a rivalry for the ages - how are Miriam's nerves holding up?
"You would be nervous, but there's excitement there too. We haven't played for so long, and it just goes to show that sport gives us a huge boost. Sunday's game is up in Croke Park and it'll be broadcast on RTÉ2, so it's just great to get the recognition that we deserve."
"It was weird winning the All-Ireland last December with no crowd whatsoever, so it's nice to have family members and the general public watching us play," Miriam adds. "With only 3000 allowed to go, tickets will be scarce. Hopefully, the spectators will add to the atmosphere. We're really looking forward to the final. There's going to be brilliant battles throughout the whole field. It's all on the day, though. Sure we nearly got beaten by Tipperary and Waterford recently. I'm sure Galway will want revenge on us after the All-Ireland last December, but all we can do is our best."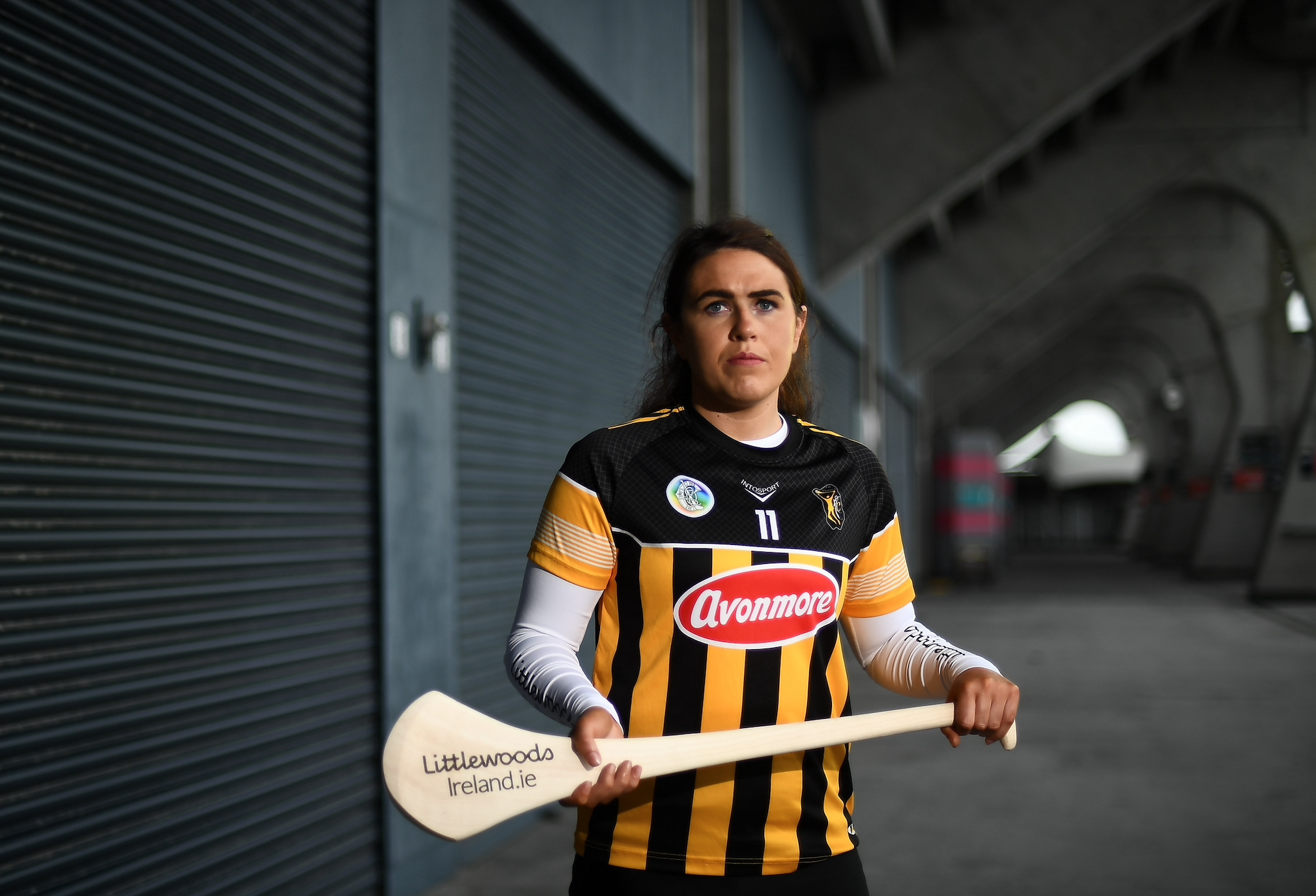 Sponsors Littlewood also released statistics noting the disparity between hurling and camogie in terms of viewing figures and public perception. While one-in-two people have watched a hurling match, just 19% can say the same for camogie. Alarmingly, 89% of people cannot name a single camogie player.
"I was surprised with the 1-in-5 statistic, but it's different for us. We grew up with girls in our family playing camogie so we'd have been watching all of the games," Padraig said, when asked for his take on the numbers.
"I've noticed a major lift in promotion, even from the ads running on television. All the Kilkenny camogie games were on TV this year. There'll definitely be a big buzz for the Littlewoods league final on Sunday because it's the first game that'll have a big crowd at it. It's great for the sport, because there'll be huge demand for tickets. You can see it all over social media - the girls here are heroes. The kids in my class would be asking all about the players, one of the kids in my class got Miriam's autograph."
Advertisement
"It's pretty frustrating to see the statistics," Miriam says, pausing. "We work as hard as the men and are just as committed, so it really is important that we get the recognition. Littlewoods are doing tremendous work on social media to get the public familiar with names. Even our match being broadcast at 7:30pm this Sunday, it's a great time for people to tune in. It's vital for the younger generation to see that we are getting seen for our ability, it might keep them playing or get them on the team. The sport is on the up."
How would the pair cope if they relocated away from their Kilkenny club?
"When you're going somewhere abroad and you don't know anyone in the area, if you go down to a local GAA club you'll immediately meet people from your home. It helps you settle in," Padraig says, grinning. "You're losing a sense of yourself, otherwise. It's great for people out in other countries to find ways to reconnect with Ireland."
"We met up with loads of friends that we hadn't seen in years when we went to Australia. They played a big final before we played Galway in a match out there. We went to Singapore as well, teaching primary school kids. There was a teacher from Kilkenny out there showing them how hurling works, which was gas. Seeing what they thought about the game and watching them learn the skills was brilliant."
Miriam had a similar connection when she headed Stateside.
"They're hurling mad over there, you wouldn't think they'd be playing GAA in the middle of America. We got a sense of home when we went to a few Galway Boston games, which was lovely. You'd really miss your community, if a place wasn't involved with sport in any way at all."
The Division 1 Littlewoods Ireland Camogie League final will be live on RTE this Sunday the 20th June at 7.30pm, and will also be played in front of 3000 spectators at Croke Park.
Advertisement
The Division 2, 3 and 4 finals will be streamed live on @LWI_GAA Twitter.
The All-Ireland Senior Hurling Championship begins Saturday, 26th of June.