Ukraine Frontlines: "Humanity didn't invent proper words to describe the horror Russia has inflicted"
With Russia closing in on the critical port city of Mariupol and readying a major offensive on the Western regions, the country braces itself for more terror as civilians flee in their millions. Hot Press heard from three Ukrainian refugees who landed in Ireland within the past few weeks, each with their own story to tell. While none of them expected their lives to be derailed in such a traumatic manner, each of them have found safety on Irish soil. Needless to say, they carry endless grief for their country.
Daria Maksymova's story, based in Kerry
"I'm a 33-year-old UX designer and musician from Kyiv. Although Kyiv is my home now, I was born and raised in the Luhansk region, which you probably know as a part of Donbas. The Russian army occupied my hometown back in 2014.
I came to Ireland at the beginning of February. I planned to spend only a month or two with my boyfriend and his mother here. The pandemic taught us how to work remotely, so I thought I'd combine work and travel and work on my album, which is inspired by old Ukrainian folk music of my home region, Donbas. In reality, during the first weeks of the invasion, I could only read the news and volunteer online.
Like many other Ukrainians, I've lost the ability for long-term planning. However, my short-term plan is to talk my mom into leaving Ukraine. She is in my hometown, now just 70km from the front line. Being on their land is vital for her generation, so it's an incredibly hard task to ask them to leave, but I'm working on it.
As for myself, I am lucky to have my job and my music gear with me. I will continue working, donating to the Ukrainian army, and trying to be helpful. As we speak, my friends and I are getting some medical aid kits delivered from Germany to Ukraine. I'll come back to writing my album eventually when this massive brick of ice in my chest melts down a bit. Humanity didn't invent proper words to describe the horror Russia has inflicted on Ukrainians. What they do is absolutely inhuman.
Advertisement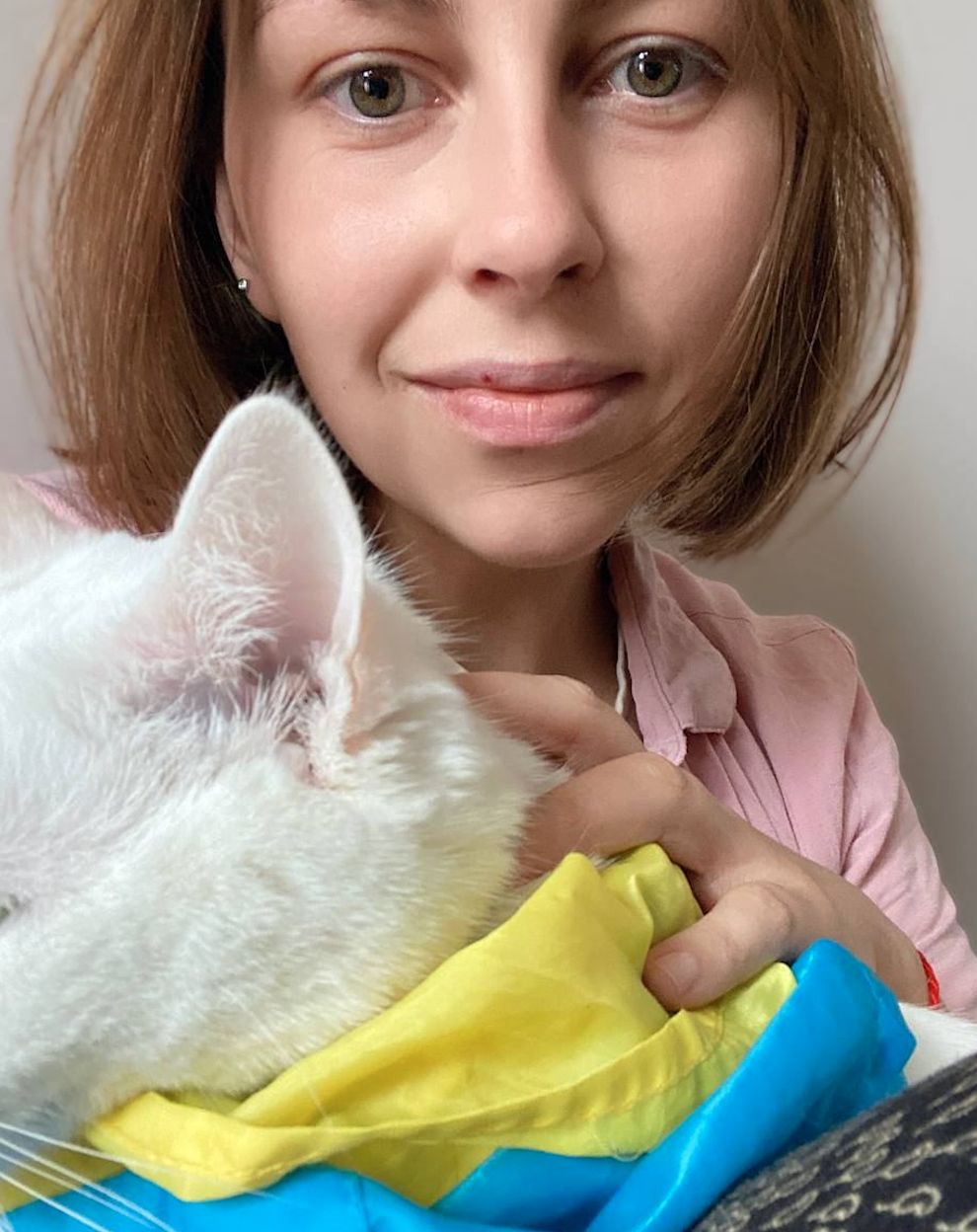 When the war started, I did my best to pull myself together, blocking all strong feelings away. And the more I see Russians murdering and torturing civilians in Mariupol, Bucha, Izum and other towns around Ukraine, the more I need that emotional blockade to stay sane. Unfortunately, it's impossible to block only painful feelings, you can only block all the feelings together. So now I am a bit frozen. All my feelings are dimmed to one-fifth of their normal intensity.
The central narrative of Russian propaganda is that Ukrainians and Russians are brother nations. This "brotherhood" lie is built on a long history of bloody wars, genocide, and deportations. The Russian Empire invaded Ukrainian land in the 18th century and started the long way of deporting local ethnic people to Russia, repressing local leaders.
They proclaimed the Ukrainian language to be not an actual language and forbade the printing of books in Ukrainian, which provoked a massive wave of resistance. As the heritage from that period, we have our most famous poet Taras Shevchenko and the lyrics of our hymn (the one you can probably recognise by ear now).
Later on, in the 1930s, Soviet authorities inflicted the genocide on the Ukrainian people. They took away all the harvest from farmers, forbid farmers to go out, and forced people to die from starvation. This period is known as Holodomor (an 'Gorta Mór' of Ukraine).
For the following decades, the Soviets repressed Ukrainian activists, poets, and artists who stood up for their own language and culture.
In recent history, Russian authorities couldn't bear seeing our independence, development of freedom, human values and economy. Mainly, they didn't like our Revolution of Dignity in 2014, because it set an unwanted example for the Russian people: if your President fails to do his job, you can fire him. I believe this idea is horrifying for the autocratic government of the Russian federation. So they annexed Crimea and started the sneaky non-announced war in my home region, Donbas, to slow down our development. Until the last few days, I didn't believe the massive invasion was possible. I was probably just in denial. I couldn't even imagine that these atrocities were possible in the 21st century. Mass graves in Bucha, burned bodies on the road, tortured men and raped women in Irpin show us what "Russian brotherhood" is.
Advertisement
But nevertheless, I believe in our army and all the volunteers fighting on our side. I know we will win because it's the only way to save our sovereignty. Ukrainian fierce bravery with the support of incredible countries like yours can make it work.
In the future, I am sure I will go back to Ukraine to celebrate our victory with my dear friends on the streets of Kyiv. I am very grateful for Irish hospitality and support. There are Ukrainian flags everywhere, which really help! Your people are amazing."
Igor Sidorov's story, based in Galway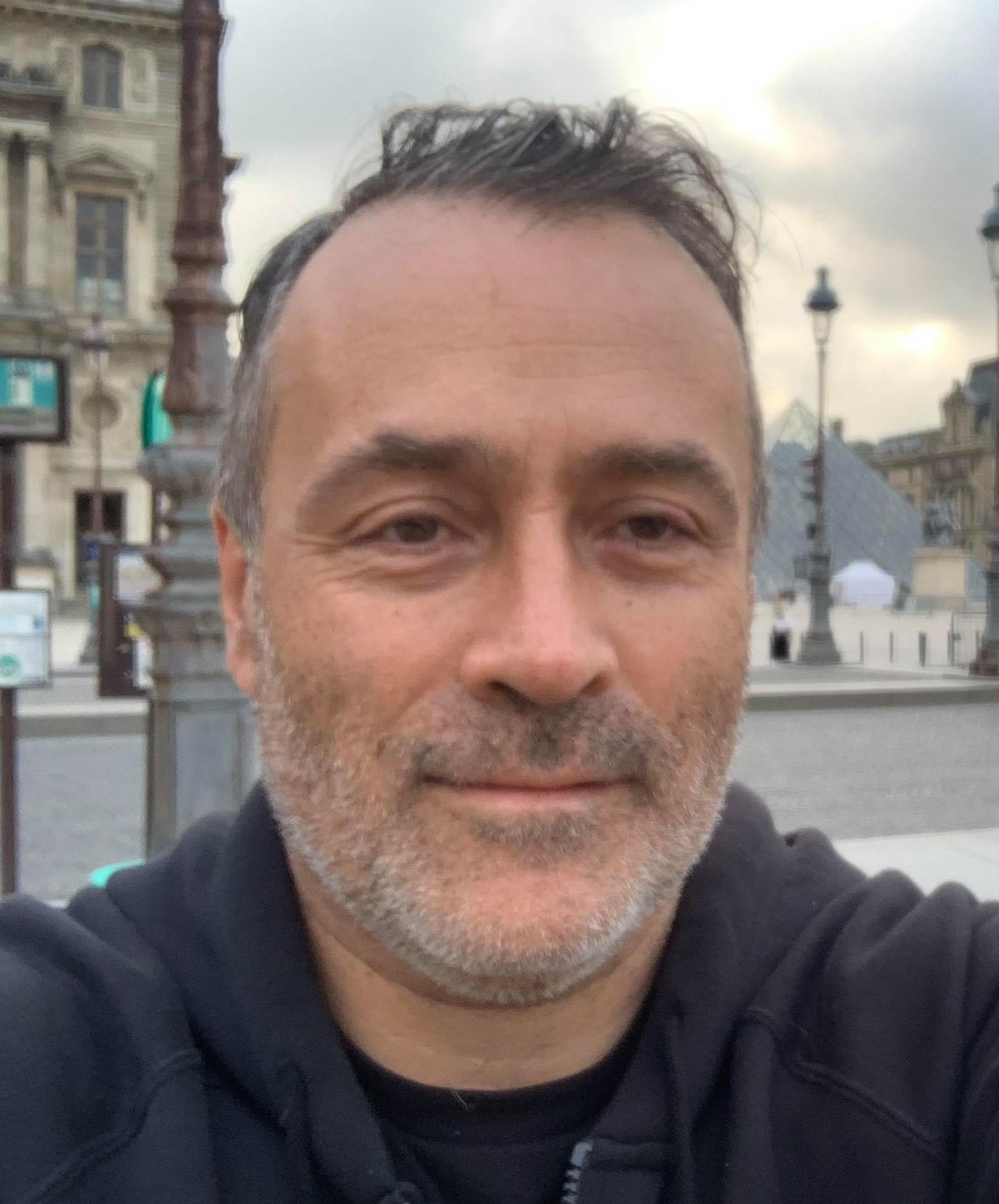 "My 11-year-old son, Andrey, has been very fond of constructing different toys and different designs from Lego since early childhood. Perhaps he received genetically inherent abilities from his grandfather, who worked for 49 years at the Antonov Aviation Plant. He started as a junior engineer and rose to the rank of deputy general director for production. Andrey built constantly. Every day, his products became more and more complicated and interesting. About a year ago, he told me that it was a hobby that had grown into a semi-professional interest for him and that he would like to develop further in this direction. That's when the idea arose to make an Instagram and YouTube page. During this year, children from different countries showed more and more interest in his products. His subscribers have been steadily growing.
When the war broke out in Ukraine, Igor and Andrey were on holiday, travelling by car across mainland Europe.
"We learned about the beginning of the war when we were returning home to Ukraine, while passing through Austria. We stopped in Vienna to decide what to do next. At first, we spent the night in the car for a week, but then we were sheltered by very kind and wonderful people who helped us in every possible way in Vienna. We kept in touch with my wife and two older children on a daily basis.
Advertisement
Of course, we understood that the war would not end in the coming months, and after the war, it would be very difficult for Ukraine and not safe for my little children. We decided that we needed to apply for temporary asylum in one of the English-speaking countries. We chose Ireland, taking into account the feedback from other Ukrainian refugees and considering that English is the main language in this country. On March 18, we flew to Dublin. We had to leave the car in Vienna. When we arrived, already in the first minutes we realised that we had made the right decision, because everything was very well organised. Everything! There were caring people around us, as if all these people were members of our family. We were settled in the city of Galway, and the children have been going to school for three weeks now.
I am attending intensive English courses for the second week. We have completed almost all the documents for the full legalisation and legitimacy of our stay here in Ireland. The war that Putin unleashed for an indefinite period of time divided our large family into two parts - these are the most tragic events of our whole life. The war also made it impossible for my young children to actively develop the abilities they received from God. Andrey left all the accumulated Lego parts and all the toys he designed from Lego parts in Kyiv. Little Maxim wanted to learn to sing and play the piano and play tennis, but now this is not fully possible yet because of the costs.
That's when I turned to the high moral and beautiful society of Ireland, asking them to help us with the used Lego. We never expected that such a huge number of wonderful people would respond. Over the entire period, we received about 20 plastic boxes of used Lego - many times more than we needed! We no longer have facilities to store all the used Lego that continues to arrive at our hotel. It's incredible! Andrey's Instagram page now has over 7,000 subscribers. Very good people with very big hearts live in this beautiful country of Ireland! Glory to this place. Thank you and good luck."
Andrey's Instagram page: @lego_boy_star.
Bohdan Kushnirchuk's story, based in Dublin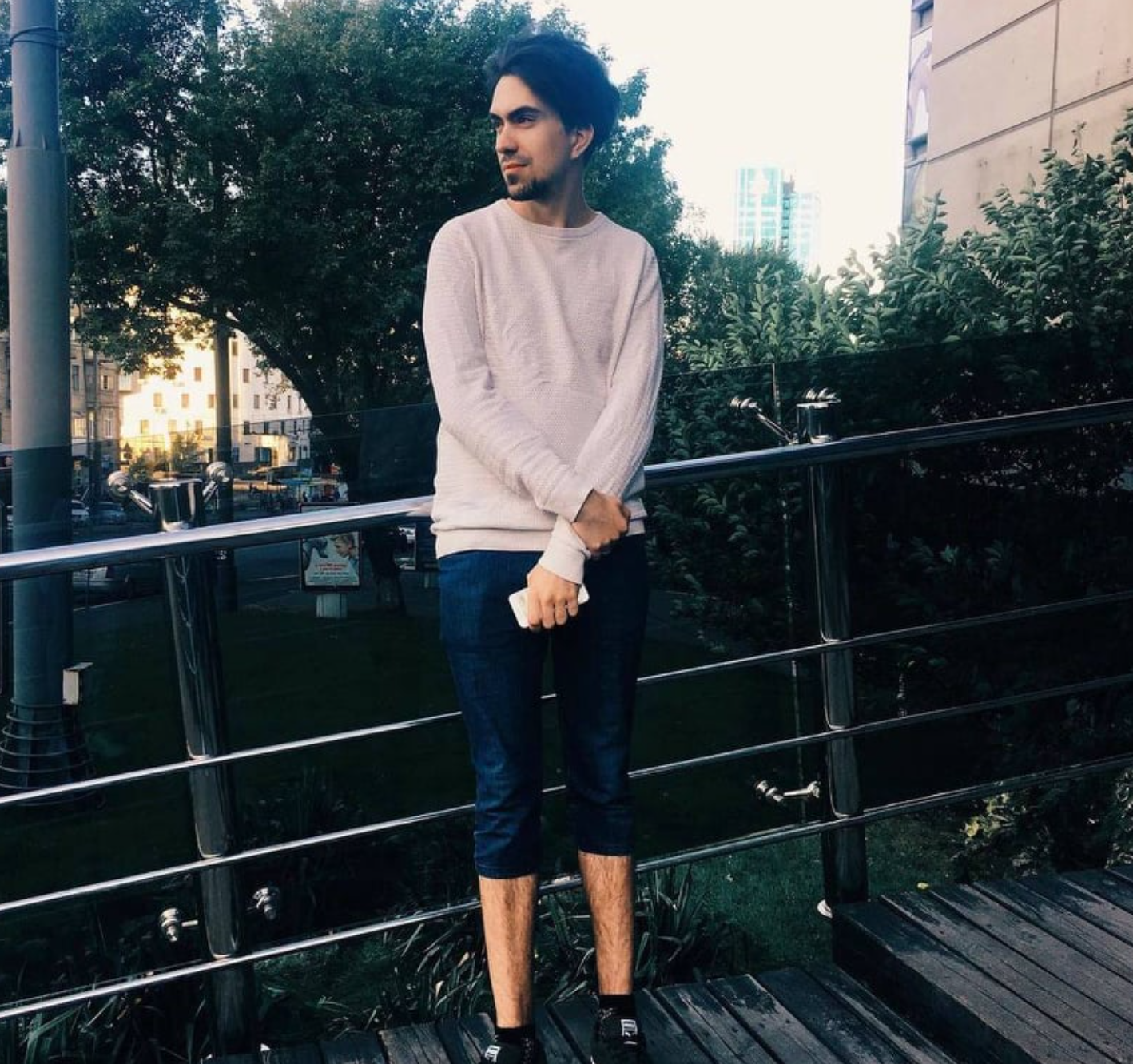 Advertisement
"I'm 25, and in my previous life in Ukraine I was working as a DIT/video editor in the film industry. I'm from Kyiv. My story starts on the first day of the war, when I woke up with my wife at 5am. We heard rockets falling and our windows were shaking. We decided to leave our flat, which was an unbearable decision. I told my wife that we should just take our cat, sit in the car and drive out of Kyiv. There were about two hours of traffic jams, and the journey to Western Ukraine took about 20 hours in total.
"We stayed there for a few days. My sister lives in Germany and she took my mom there in January. My brother is disabled, he has autism. My mom called me to ask if I would take my brother out of Kyiv. I booked tickets back and took the train, which was a horrible trip. There was no heating on the train and it was about -1 degrees. The train drove all night, but I couldn't sleep. I came to Kyiv and got my brother. There were thousands of people at the station, so it was hard to get on the train. We met a volunteer who pushed us inside. We had only two spots, so I was standing the whole trip.
Myself, my brother, my wife and her cousin got to the Slovakian border, which takes about five hours to get to from the West of Ukraine. We had nine hours at the border, which was hard for my brother. It's too much stress for him. I was praying that nothing bad would happen. That was how I was able to leave Ukraine, because I'm his guardian. We met my sister and mother in Slovakia, and they took my brother. I couldn't sleep for four days after that. Our car is 20 years old and we were praying it wouldn't break down. One of my producer friends from London helped us buy tickets to Ireland. It was quite expensive, about €200 per person by Ryanair. Ireland is grand, as the Irish say.
My family are all outside of Ukraine now but my wife's mum and grandparents stayed in Kyiv. They're quite old and don't want to leave their home. My wife's mum is helping them. Most of our friends are somewhere outside Kyiv but some of them stayed. We talk to them everyday. It's awful to hear and see the atrocities. I also have friends who are living in Bucha, Hostomel, Irpin. Some of them have had their homes ruined."
"The history is quite difficult to explain. In our family, we speak Russian as well as Ukrainian, as does my wife. We are fluent in both languages, but I've got relatives in Russia as well. We never needed any help from Russian people because we are Ukrainians. Most of my friends think the same. We were surprised and didn't expect the war to break out in February. I didn't think such violence in Europe would happen, after the Serbian war. No one thought this could happen again on this continent."
"We have no place to return to in Ukraine. We left our flat and we aren't able to just pay for another one. We lost it, but I hope to find a job here in video production. We really like this country and its people. I really want to work but it'll be impossible to film anything in Ukraine. I was mostly working on documentaries before all of this.
"I can't believe the destruction Russia has caused, but I am sure that Ukraine will win this war. We are fighting on our land and for our land. We got some weapons from Europe, but I hope that Western countries will do more. I actually think Ukrainian culture in some ways is the same as Ireland's. Our mentality is similar, because Ireland also had a neighbour who invaded so you understand us in a different way."
Advertisement
To contact Bohdan for video production work, email: buntegn[email protected]