TradFest celebrates a diverse and exciting lineup of new talent and Trad legends.
Celebrating its 18th year, TradFest Temple Bar 2023 was officially launched today by Minister Catherine Martin at Dublin Castle.
With more than 85 concerts, of which over 50 are free, there's undoubtedly something for everyone at this year's edition - which will take place from January 25th to 29th,
TradFest showcases the best of established and emerging musical talent and this year's line up is a vibrant mix of both new faces and trad legends.
Speaking today, Minister for Tourism, Culture, Arts, Gaeltacht, Sport and Media Catherine Martin said, "TradFest is a joyful celebration of Irish identity through music and this year's festival will be bigger and better than ever before. It consistently hosts world-class performers and is a great opportunity to discover new and emerging talented musicians.
"TradFest also motivates significant numbers of international tourists to travel to Ireland in the off peak season of January," the Green Party Minister added.
Advertisement
"I am especially pleased to see that this year's TradFest will celebrate Mná na hÉireann by featuring a number of female led and curated Trad and Folk performances. Furthermore, I am very proud that my Department has been able to once again support this wonderful Festival."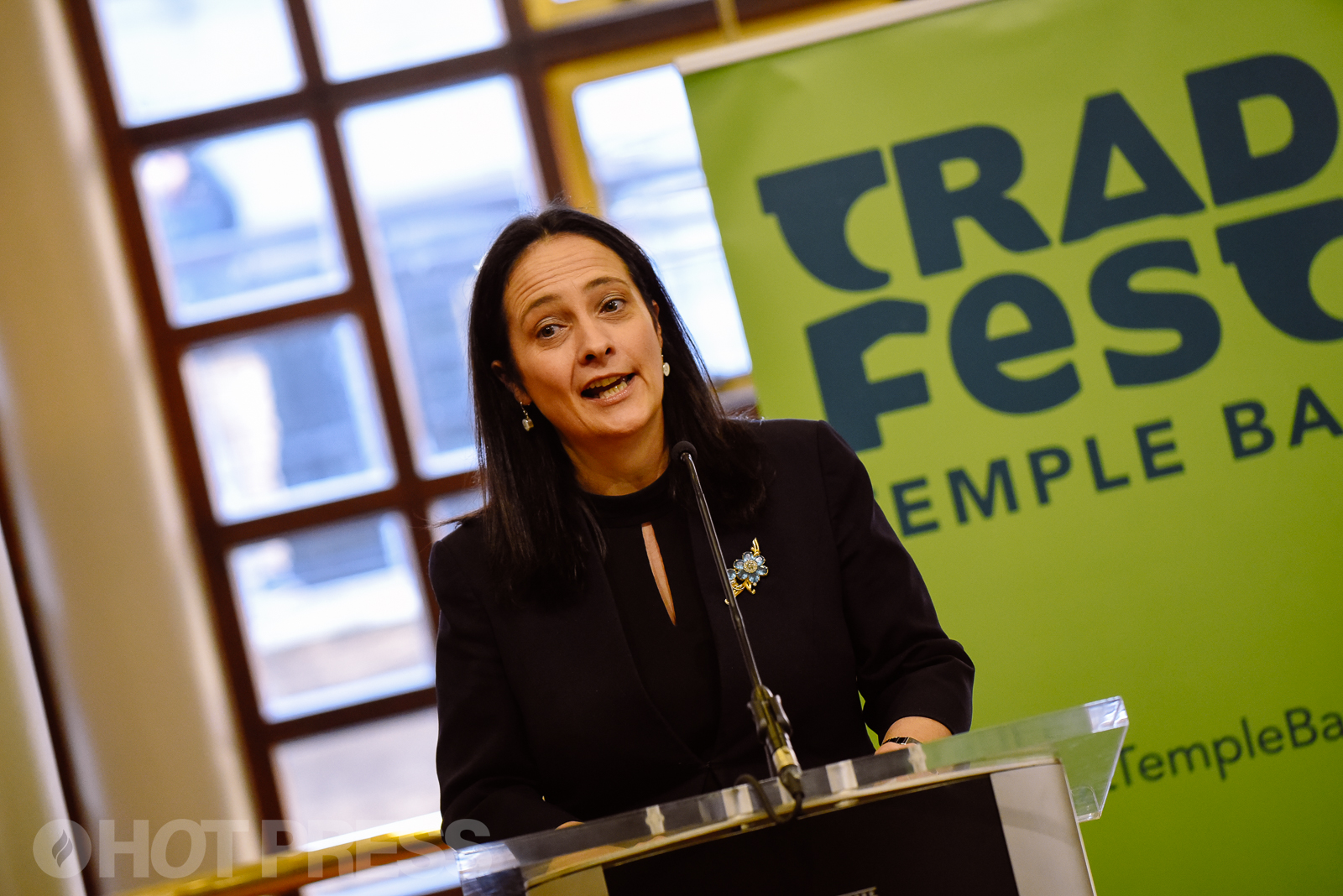 A key feature of TradFest Temple Bar is continuing to celebrate and support women artists. This year, the programme sees a stellar line up including Grammy-nominated Judy Collins, Mary Chapin Carpenter, Eimear Quinn, Sasha Terfous, Aoife Scott, Mary Coughlan, Eddi Reader Niamh Regan, Muireann Nic Amhlaoibh and many more.
Two special evenings will also focus on the wealth of female-identifying talent. Women of Note is curated by Aoife Scott at St Patrick's Cathedral, while over at the National Stadium, Mairéad Ní Mhaonaigh of Altan curates an evening of Women in Trad and Folk.
TradFest Temple Bar 2023 celebrates music makers and those who love it, wherever they come from. The festival welcomes everyone and is delighted to include artists from many cultures in the programme including Irish/Persian ensemble Nava, Congolese guitarist Niwel Tsumbu, as well as Farah Elle, Ola Majekodunmi, Felispeaks and The Akano Rhythm Brothers.
Advertisement
The festival also honours established legends of trad and folk with performances from Dervish, Kíla, Matt Molloy & Sean Keane, Frankie Gavin, Martin & Eliza Carthy, The Dublin Legends, Stocktons Wing, Ralph McTell and many more.
Spoken word will also feature as part of Actor & Patron Stephen Rea's 'Saoicht' programme.
Ireland's largest trad and folk music festival invites audiences to experience live music in the historic and atmospheric setting of Temple Bar, Dublin's cultural quarter, across the city and now for the first time expanding into picturesque Fingal.
TradFest Temple Bar runs from 25-29 January.
RELATED