"The low mood of artists is the dominant issue right now but stress, anxiety and career problems are also up there": Minding Creative Minds' Dave Reid
Minding Creative Minds' Dave Reid discusses the unprecedented challenges the creative sector has faced during the pandemic. Interview: Kate Brayden 
The Irish creative sector has taken a fierce battering, not least in terms of mental health, as a result of the Covid-19 restrictions imposed over the past 18 months. As it happened, Dave Reid had already been working – since 2018 – on the idea of creating Ireland's first 24/7 wellbeing support programme for those in the field.
Minding Creative Minds (MCM) is the outcome: a 32-county initiative that serves Irish creatives across music, film, literature, dance, theatre and media – including while they are abroad.
"I was on the board of First Fortnight, a mental health arts festival, for seven years," explains Reid. "We started to use the arts festival to have a discussion around mental health, and we booked the likes of Gavin James, Dermot Kennedy and Professor Green to perform. It was all based around the idea that people at gigs can talk about what they're going through. During that time, I discovered that there weren't many support services out there for the creative industry.
"I had good contacts, so I began to establish a support structure. In 2018, we put together a plan to approach industry bodies like IMRO, IRMA and RAAP. They quickly came on board and we launched Minding Creative Minds in June 2020. Spectrum Life provides both the counselling services and the legal and financial advice for us nationwide and abroad, which is brilliant."
Do you work in theatre or the arts? #MindingCreativeMinds is here for you and all in Ireland's creative sector both at home and abroad. Our free wellbeing support is available 24/7.

We provide day-to-day practical advice as well as counselling:https://t.co/THoynZxtos pic.twitter.com/PGg179GS8e

— Minding Creative Minds (@MindingCreative) November 24, 2021
Advertisement
Initially, Minding Creative Minds services were open only to the music industry, but their remit expanded to include the whole creative sector. Its therapy services include: a 24/7 dedicated phone line; short-term intervention; phone counselling; secure video counselling; and a comprehensive web portal and app, enabling live chat function. Given the turbulence which has destabilised the lives of artists over the last two years, what is the most common issue when people contact Minding Creative Minds?
"The low mood of artists is the dominant issue right now," says Reid. "Stress is up there, anxiety – career problems are important too. Twelve percent of people contacting MCM are looking for life advice. We launched a mentoring service in September, to help creatives with work-related issues. Financial woes, legal issues, stress around life transitions, Covid worries, anger problems and traumatic incidents are all brought to the fore.
"A lot of live event crew, production managers, stage managers and lighting engineers especially have left Ireland because of the pandemic. Going without work for 18-20 months was just too hard. Ireland will always have quality artists coming through, but we need to nurture, support and encourage them. Many artists modified their approach during lockdown by writing with others over Zoom and doing livestreams. The whole live sector is coming back, but with the Covid numbers going up again, who knows what's going to happen?"
Since its launch just over 12 months ago, Minding Creative Minds has consistently invited feedback on its services. They have also encouraged suggestions for new supports and events. Ireland's creative sector employs some 55,000 people across the country and MCM want their users to set the organisations' objectives for the future.
One such suggestion has just come to fruition: fully-funded mentorships to help the creative industry bounce back to life once the restrictions are lifted. Ben Glover, the Irish-raised, Nashville-based singer-songwriter, is also hosting mediation and mindfulness workshops that focus on the wellbeing of artists. In addition, monthly meet-and-greets are organised by Minding Creative Minds to discuss the most acute issues of the sector, and to form bonds and connections with colleagues. The bottom line is that you don't have to have reached a crisis point to talk to Minding Creative Minds.
Dave stresses that the Minding Creative Minds team is a small one, so they openly ask friends and peers to help spread the word. Their confidential and free services exist for all creatives, and no issue is too trivial.
Advertisement
"This organisation is open to anybody – at home or abroad – from the creative industry," says Reid. "That covers music, live event crew, sound engineers, bookers, journalists, film actors, writers, designers, crew, visual artists, street artists, arts centre employees. Nearly 800 people have contacted MCM since our inception. We've completed just under 1,000 counselling hours and ancillary service hours for legal, financial, and career advice.
"For the mentoring programme, we picked 30 people who had applied. There were 15 mentors, and each mentor would give each person between four and five hours of support over a three-month period. We might not always know the answer, but we can certainly use contacts from different sectors to help. Having an organisation there with a main focus on supporting artists is a huge start."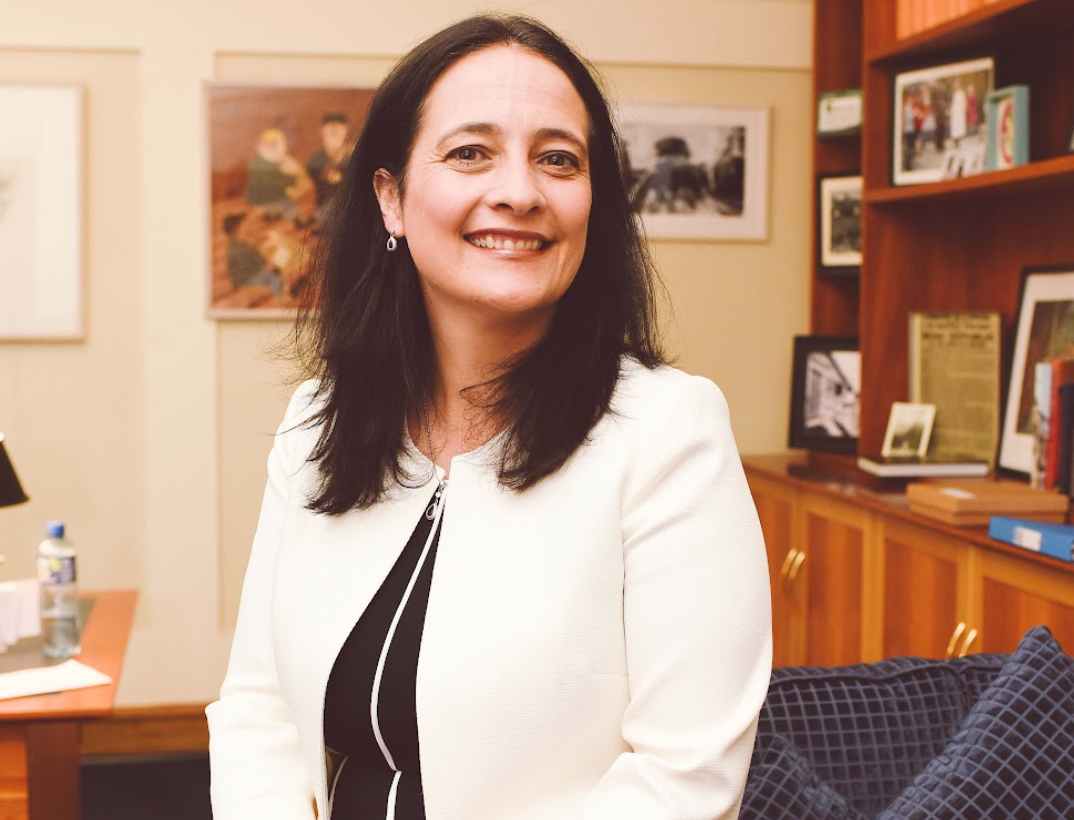 MCM has already received Government support.
"Minister Catherine Martin is proactive," he says. "In truth, Ireland's mental health services for all need to be totally reevaluated. but the State could provide more structured mental health supports for members of the arts, especially given impact of the Covid restrictions. That said, the creative sector needs to pull together and look after the needs of its members in tandem with our industry partners and supporters. Minding Creative Minds aims to do that one small step at a time."
Minister for Tourism, Culture, Arts, Gaeltacht, Sport and Media, Catherine Martin has spoken about her decision to support the work of Minding Creative Minds.
"I was delighted to provide funding to support the valuable work of Minding Creative Minds in 2021," she told Hot Press."Given the difficulties faced by the arts and culture sectors during the pandemic, this initiative has been an important intervention to support wellbeing in the creative community." The Minister is optimistic about the future role of the organisation.
Advertisement
"Throughout 2021," she added, "Minding Creative Minds have continued to develop and expand their support for the Irish Creative Sector, both home and abroad, and I would like to congratulate them on the valuable services they provide. Covid continues to present a major challenge to the arts and culture sector. This uncertainty is very difficult to deal with and so Minding Creative Minds is a key support for creatives at this challenging time."
• Minding Creative Minds' dedicated 24/7 Helpline is available at 1800 814 244 or 08000903677 if calling from Northern Ireland. You can also text or WhatsApp "Hi" to 087 3690010. The MCM platform & app enables a live chat function 365 days a year, 7 am – 10 pm daily from mindingcreativeminds.ie