The Institute of Art, Design and Technology (IADT) on their Virtual Open Day: "Where being different, means you fit right in"
As Ireland's only institute of art, design and technology with a specific focus on the creative, cultural and technological sectors, IADT is full to the brim with innovation. We talk to IADT's Head of Marketing, Ruth Barry, about the college's upcoming Open Day, exciting new courses and student supports during the Covid-19 crisis.
The Institute of Art, Design and Technology (IADT) began as a simple portfolio course for local school leavers to prepare them for entry to art and design colleges. With a unique story dating back over five decades, IADT as we now know it, came into being in 2021. Student numbers have since grown from 450 to 2500, with plans to increase to over 3,000 students and further develop the campus over the next few years already in the works.
With the global Coronavirus pandemic ongoing, many are wondering how creative colleges with an emphasis on practical skills can cope with the Irish Government's lockdown restrictions and the movement of courses online?
"This year, for the first time, we're having a virtual Open Day," Ruth Barry, Head of Marketing at IADT, tells Hot Press. "It's taking place next Saturday, November 28th from 10am until 3pm. The courses we offer are for second level students, or students in Further Education colleges who might have done a Level 5 or Level 6 degree and want to progress.
"At the Open Day, there will be a series of webinar presentations, with each course offering a taste of what's to come in 2021," Ruth adds. "They cover everything from applying to IADT to the range of courses – all the information you would need to know, basically. You'll also get an opportunity to meet our student ambassadors and hear how they're coping with learning during the Covid-19 crisis and why they chose IADT and what makes this place unique."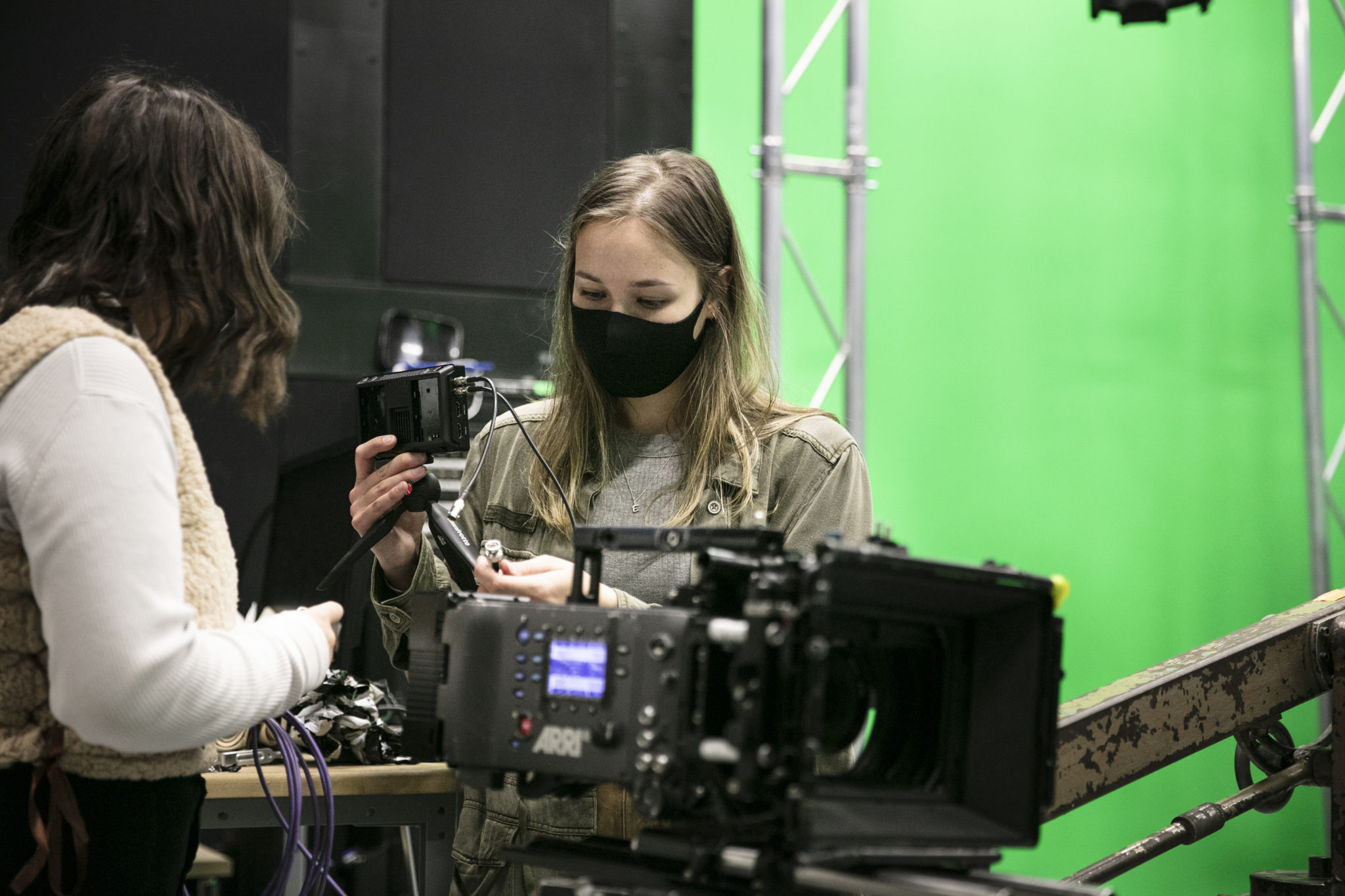 Advertisement
EXCITING YEAR
The current crisis has had a hugely unfortunate impact on student life, whether it's concerns over accommodation and financial worries, or access to the technology and resources needed to complete a course online. Students are also losing out on the social aspects of Third-Level Education, which can easily take its toll on a person's mental health. How does IADT combat the issue of student isolation?
"At the centre of our supports are the First Year Student Leaders, a group of amazing IADT students whose role it is to help all new students find their feet and enjoy student life at IADT," Ruth says.
"We stand out as a college in terms of coping with the pandemic because we have small class sizes," she continues. "The average class size in IADT is 40, as opposed to some of the larger universities. We really pride ourselves on taking care of our students and engaging with them one-on-one during such a tough time. We pride ourselves on the supportive, friendly and accessible culture that exists at IADT."
As the first Higher Education institution in Dublin to return to study this academic year, IADT staff and students have already experienced the very high level of safety and precautions necessary for safe and effective on-campus activities. These precautions include a significant shift towards blended delivery, a change in teaching that sees all IADT programmes delivered online with a proportionate level of on-campus activity relative to each academic discipline. Most students will experience on-campus learning and access to specialist facilities one to two days per week for the near future.
2021 is set to be an exciting year for the college, with seven brand-new courses launching. Each course is completely unique to IADT, with more in-depth details being launched at the Open Day next week.
"Our new exciting degree courses include English and Equality Studies, Digital Marketing, Film, Television, Design for Film, Interaction + User Experience Design, and Photography + Visual Media," Ruth explains. "What we're doing at the Open Day is hosting a portfolio masterclass to give top tips on submitting our portfolio. You can hear from students who completed their portfolios in 2020, and what advice they would give potential students who are looking to submit."
Advertisement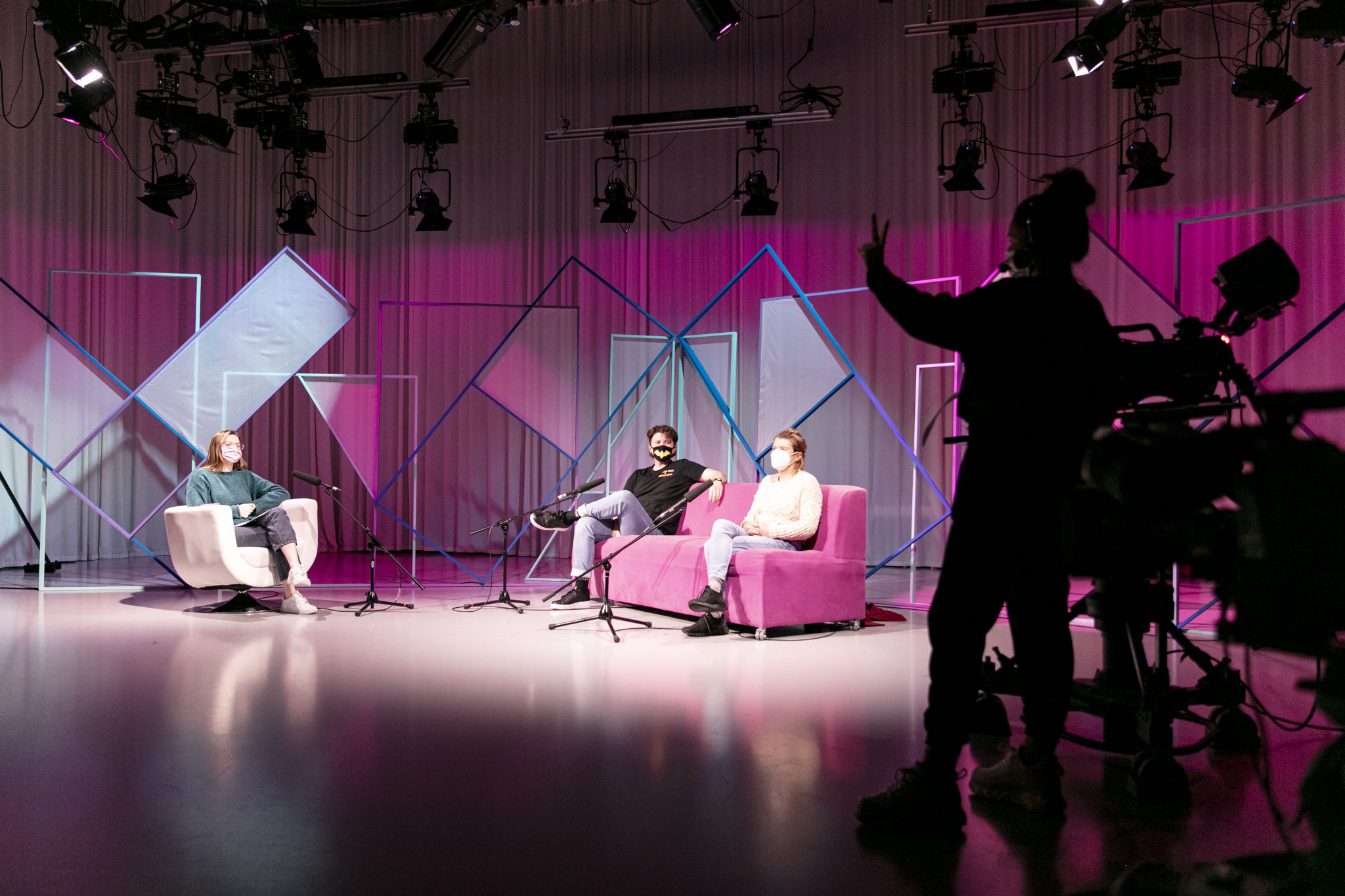 INTERNATIONAL RECOGNITION
IADT was one of the few Irish colleges to receive funding under the EU Universities initiative – with their consortium receiving €5 million funding to explore the establishment of a pan-European University of Film and Media Arts. The National Film School at IADT benefitted from funding in excess of €1.1 million.
The National Film School in IADT was also voted one of Variety's top worldwide film schools recently, a huge accolade by any standards, and the first for any Irish film school. The list includes the University of Southern California (USC), the Beijing Film Academy, the UK National Film and Television School and Moscow's VGIK (the oldest film school in the world). IADT is one of only ten non-US schools mentioned.
"We are thrilled to make Variety's list of top film schools,' David Smith, President of IADT, said at the time. "And in particular, their acknowledgment that we are the only institute of its kind in Ireland offering an array of film and television disciplines, including production, animation and design."
What's clear is that, as well as being a valued educational and enterprise partner at local level, IADT is respected and renowned on the national and global stages in the creative, cultural, entrepreneurial and digital media sectors. The sense of creative adventure and energy is alive and well on the IADT campus today, whether students are virtually tuning in or exploring the college in person. Meeting the challenges of the digital age is a predominant goal for the college, with a consistent focus on student wellbeing.
"The line we always use here is that being different means you fit right in," Ruth Barry says of IADT's innovative undergraduate and postgraduate student pool.
Advertisement
"Creativity is more important than ever, and a lot of our courses now have been designed in response to the pandemic. The world needs graphic designers, visual artists, filmmakers, media experts, photographers – art of all kinds that tests the creative mind. It's about user experience and critical thinking in this day and age. It's people who think outside the box and do things a bit differently in a crisis who can find the solutions."