Taking inspiration from '70s New York and addressing her father's release from prison, the hotly anticipated Daddy's Home  might just be St. Vincent's finest album yet. She talks personal wounds, political protest and social media outrage. Plus her thoughts on her collaborations with Gorillaz, Dave Grohl and Paul McCartney – not to mention her views on Harry and Meghan…
Last month saw art-pop superstar Annie Clark, AKA St. Vincent, return with her superb sixth album Daddy's Home. Taking musical and aesthetic inspiration from '70s New York, it boasts elements of glam, disco and melancholy soul.
The album also addresses Clark's father's release from incarceration – an ex-stockbroker, he spent a decade in prison for his role in a stock manipulation scheme, before getting out at Xmas 2019.
Was it a subject St. Vincent had ever previously imagined she might write about?
"I had written about it, I just didn't ever go into the autobiographical part," says the soft-spoken Clark, talking on a Zoom call from LA. "Then for a while, I was in the tabloids' purview, so that story got told, but I didn't get to tell my story – it was sort of told for me. And it was treated like it was so salacious. It's been over 10 years since everything went down, and the roles have changed.
"Where I might have been in some ways a child when he went in, I'm definitely daddy now and the tables have turned. If you wanted the sort of wrapped-up redemption story, it's that forgiveness can happen and there can be life after incarceration. But when I decided to give context to the title Daddy's Home, I'm not asking for sympathy – I'm just saying what it is.
Advertisement
"I have my own feelings on the matter, but it's simply a statement of 'Yeah, this happened'."
Notably, in a recent interview, the singer reflected on our current climate of moral puritanism, where social media outrage abounds.
"Well, we live in fearful times," says Annie. "We are economically uncertain, there are mass wealth discrepancies, there's injustice, inequality… It's a human reaction to want some kind of certainty when things feel like they're in freefall. But unfortunately – well, actually, I don't know if it's unfortunate, it just simply is the case – life is really complicated. People are really complicated, and structures of power are really complicated.
"We can't just go, 'Okay, here are the three acceptable narratives, and we need to either put people into those narratives, or we need to throw them in the waste-bin and tear them apart limb from limb'. But it's also a situation where the technology incentivises outrage, and vice versa. If we're engaging in that kind of social media, we're really just Adam Curtis-ing all day – 'If you like this, you'll love that!'
"So on one hand, I have a very bird's eye view of what it is, and a lot of empathy for the fact that things are crazy, and people are looking for answers. But on the other hand, I really want to make sure that, like… I don't know, the world is more interesting when you allow people to be flawed and human."
As St. Vincent alluded to earlier, she has found herself the subject of commentary not only for her music, but also her personal life, most notably when she was in a relationship with model and actress Cara Delevingne from 2014 to '16. Previously, the singer has addressed the subject of social media overload on her hit 'Digital Witness', one of the most memorable songs of the last decade.
But with everyone permanently awaiting the next online faux-controversy, how does St Vincent, as a public figure, negotiate the hot-take industrial complex?
Advertisement
"I try to be kind-of logical, or compassionate, or take a bird's eye view," she says. "I try to have empathy – even though it's really hard sometimes! But there are certain times where you go, 'Yeah, I might have a cursory opinion on something, but that's not a hill I'm gonna die on'. I also think it's important for people to have the freedom to explore ideas.
"And there is an economy of ideas – some ideas are just way better than others. Some philosophies cause more suffering than other philosophies. There is a need to be able to wrestle it out in the mud to figure out what's the best idea. But yeah, there are times when I could have flippantly made a joke about whatever – cos I'm a Texan – and as I say, it's not a hill I want to die on.
"What I care about is being able to share work that I'm proud of with the world. I really don't want to be the daily pound of flesh."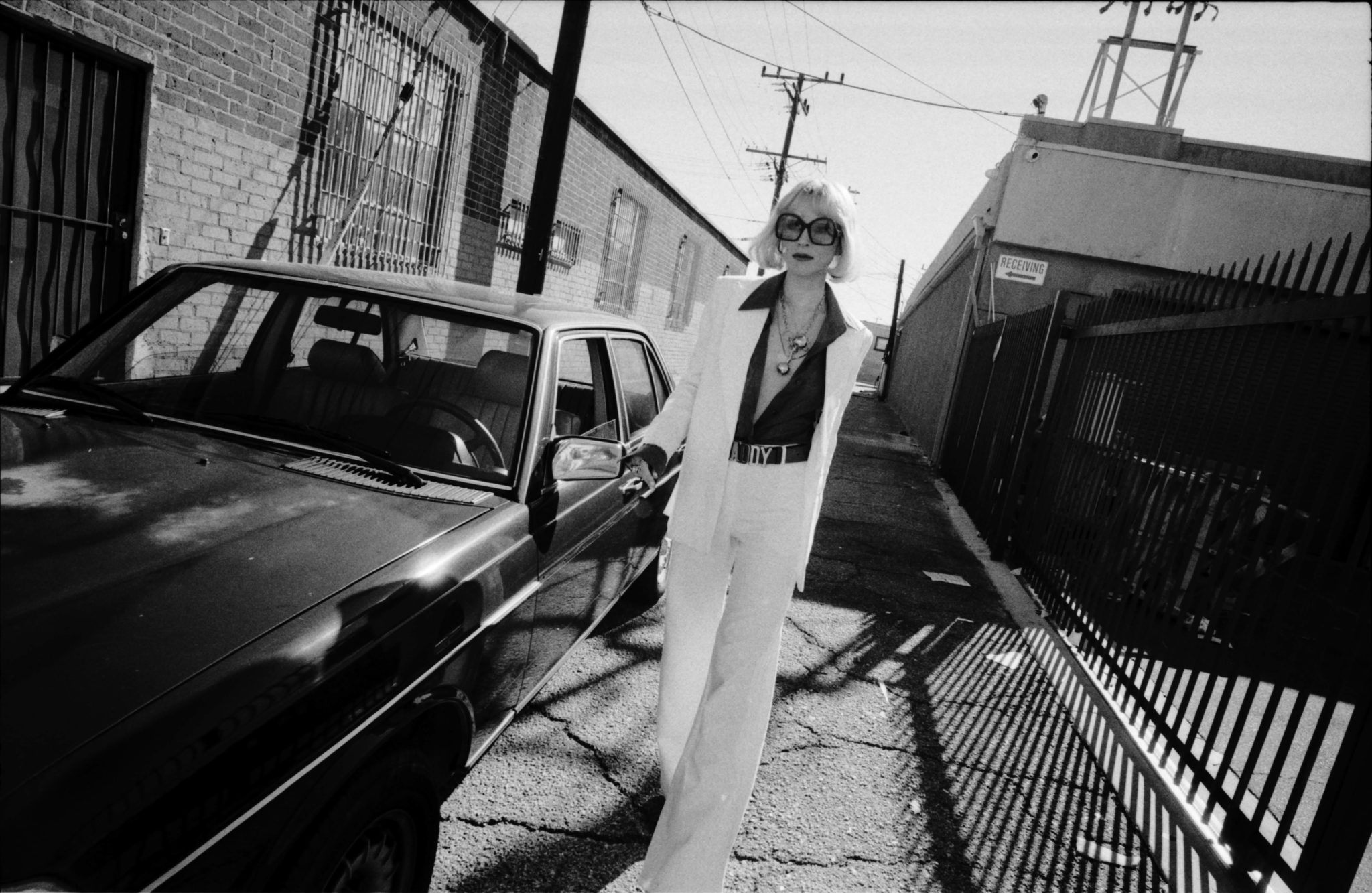 DIVIDED AMERICA
Does being a Texan give Annie an insight into the divided America?
"Yes, absolutely," she says. "You probably will never meet a Texan who's not in some ways proud to be a Texan. The mentality is a few things, right? I think there is a level of warmth and there's also a level of civility.
Advertisement
"But yes, I still live in Dallas part of the time, and I'm surrounded by people who think Donald Trump was a good thing for the country or whatever. So I know it. The other thing is, like, I really love America, I've been on every highway in this fucking place! I've been to every State almost multiple times, and I feel so lucky to have gotten to see this crazy country.
"So yeah, when I hear people who just straight-up malign people who live in quote-unquote flyover states – come on!"
Apparently, of late, quite a lot of Los Angelenos have been fleeing the city for Texas, reversing the journey St. Vincent has made.
"I know," she deadpans. "I hope they don't ruin it! It's mostly to Austin, because it's becoming such a tech hub. It's seems like Tesla is still going down there, I haven't checked the latest. It's a great place, it really is, I was back there a couple of days ago."
One of the most fascinating interviews I did in recent years was with Lawrence Wright, the Pulitzer-winning author of The Looming Tower, whose 2018 book God Save Texas offered a compelling cultural insight into his home state.
"Oh, I love him!" Annie enthuses. "I haven't read The Looming Tower, but I have read his other books."
A breathtaking account of the events that led to 9/11 both Stateside and in the Middle East, The Looming Tower ranks as the best non-fiction book I've ever read, so St Vincent is in for a literary treat with that one.
Advertisement
"Oh," she replies to the recommendation, "thank you!"
GROUNDSWELL OF HUMANITY
Socially and politically, of course, the past year has been an exceptionally tumultuous time in the US. Did that atmosphere feed into St Vincent's new album in any way?
"Well, I'm really into history," says Annie. "I think humankind is so fascinating. It's one of the reasons why if someone said, 'We bought you a ticket, you're going to Mars', I'd be like, 'No, I'm cool'. I could spend the rest of my life looking at people and trying to figure out why we do the things we do.
"This record really centres on music made in New York City from 1971-'76, a very specific time, because – whether I consciously knew it or not at the time, or it just came to be – it reminds me of the time we're in now. In the early '70s, it was burned out buildings, and the idealism of the flower children had crashed.
"We were still in the Vietnam war, there was extreme economic uncertainty, and we were sifting through the rubble of some of the institutions of power – we were going, 'We don't know what we're going to build yet, but we're measuring the rubble'."
The contemporary parallels are clear to see.
Advertisement
"It kind of feels like that to me now," Annie nods. "We are in the midsts of tearing down institutions of power, in some cases in a great way, and we're trying to figure out where we go from here, but we don't know yet. And it's kind of unclear which faction is going to gain power and carry it forward. Being in America has been a real trip this past year, I mean it really has."
Certainly, in the aftermath of George Floyd's murder, the Black Lives Matter protests in the US struck an enormously powerful chord around the world.
"In my lifetime, I've never seen such a groundswell of humanity," says Annie. "I was involved in a number of the protests around it, and walking with those people who just said, 'No, this has got to stop', it made me cry. I've never been a part, even peripherally, of a movement so powerful. And America is still kind of having PTSD from drunk dad, so people are reeling."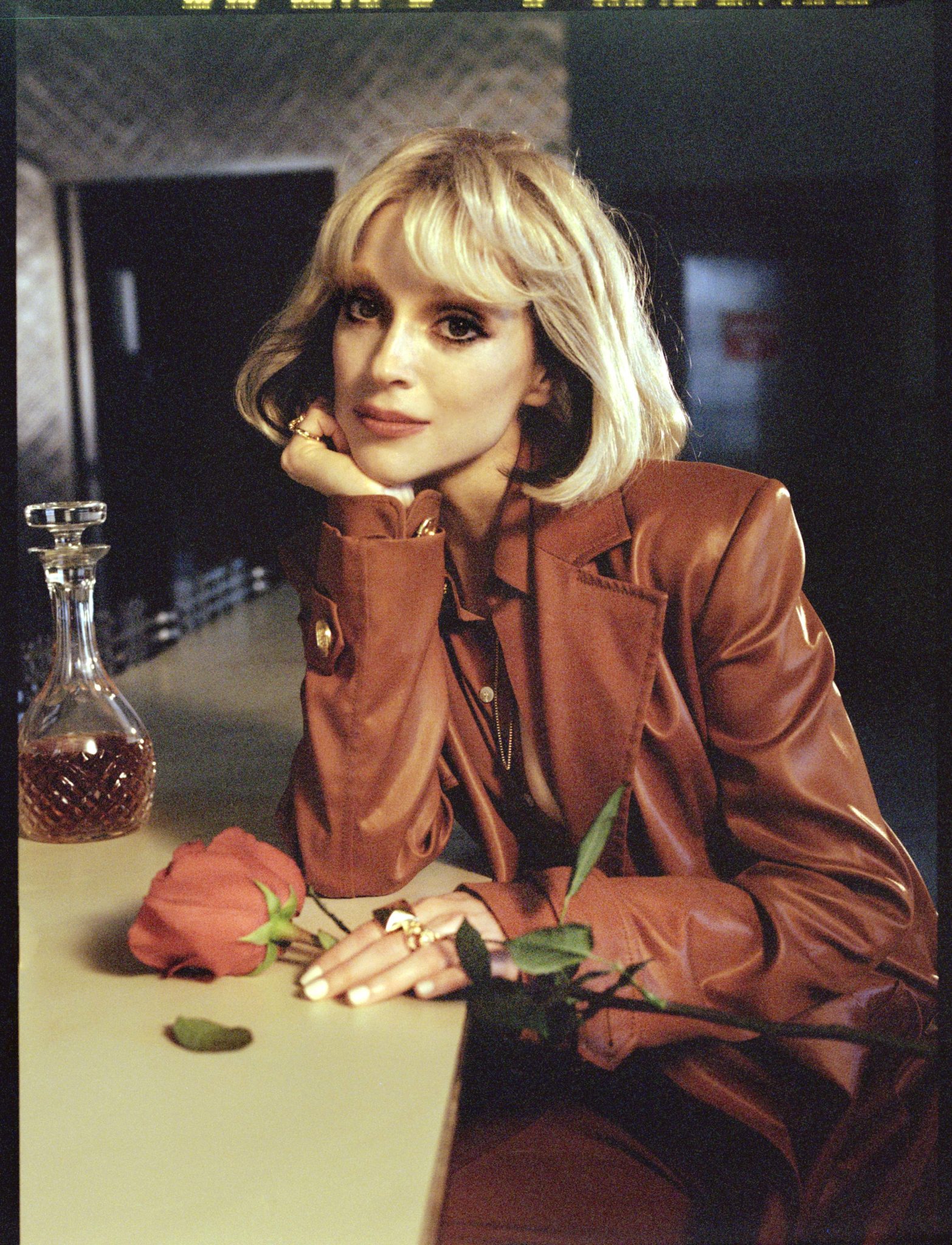 GORILLAZ, GROHL & McCARTNEY
Elsewhere over the past year, St Vincent appeared on 'Chalk Tablet Towers', a track from Song Machine, Season One: Strange Timez by Damon Albarn's Gorillaz. For good measure, her friend Dave Grohl sat in on drums, on her spellbinding cover of Nine Inch Nails' 'Piggy'.
Blur and Nirvana are my favourite rock bands, and with that brace of collaborations, Clark provided an intriguing link between the two.
Advertisement
"Oh my god, Blur are one of my favourite bands too," she says. "Damon's such a cool writer – he can go and do madrigals, and then come back and do banging pop songs. Yeah, I love Blur. And Gorillaz – I was really excited to even chat with those guys.
"And Dave Grohl is just a great dude, he's everything you want him to be. Between that and getting to work with David Byrne… And I'll tell you, Paul McCartney called me the other day!"
Really?
"I am serious!" Annie affirms. "I was just like, 'I am living in a dream. I did something right, I don't know what it was'. I don't know where to put that –  I don't know where to put that a Beatle called me."
It's a whole other level.
"It really is. I had to laugh! I was driving in my car, laughing in disbelief. It was like, 'What?!' I think the only place I can reasonably put it, is that I'm gonna work that much harder to try and make things that are good."
At the time of our interview, Annie wasn't able to offer further details on McCartney's reason for calling. A couple of weeks later, though, it emerged that St Vincent was among the artists Macca approached to remix tracks on McCartney III Imagined, with Clark overhauling 'Women And Wives'. The ubiquitous Albarn, meanwhile, reworked 'Long Tailed Winter Bird'.
Advertisement
Turning to other subjects, with Harry and Meghan's Oprah Winfrey interview taking place on the day of our chat, I ask St. Vincent if she plans to tune in.
"Can I be honest with you?" she says. "I'm sure they're lovely people, but I have less than zero interest in the royal family. And if there was a way that I could filter Google to where I never had to read about them again, I would have it. But there's no animus – there just isn't any part of me that's interested.
"And also, it's a strange thing to me that Americans are so invested in it. I don't know why that is. I think it goes back to the early days of the industrial barons here, when the lords in the manors of England didn't have any money, but they had clout. And they would marry the daughters of American industrialists and get some money back."
I have to admit that, like a lot people, The Crown reignited my interest in palace intrigue. Did any movies or TV capture Annie's interest during lockdown?
"I rewatched the Thomas Vinterberg film Festen," she notes. "So dark, I hadn't watched it in ages. I remembered it being so great, and I rewatched it and it still is. And I'd missed a couple of Almodovar films, like Julieta, so I went back and watched that. And I watched all of the new Adam Curtis documentary."
Given St. Vincent's charismatic stage presence and Bowie-like capacity for reinvention, I presume she's been asked to appear in a big time HBO production at some point.
"Oh, that's very nice of you to presume," she laughs. "I have not!"
Advertisement
Finally, in a previous interview with St. Vincent, I asked her about her Irish roots. It goes without saying that we look forward to welcoming her home when live gigs return.
"I miss it so much," she says. "Back home is right!"
• Daddy's Home is out now.