With hundreds of Korean television shows available on Netflix, Hot Press have narrowed it down to a bulletproof guidebook.
With the unprecedented global success of Squid Game, the vast ocean of Korean Drama (dubbed "K-dramas") is being explored more than ever before by the Western world.
Even before the release of the brutal yet gripping survival show on Netflix, Korean television and film has been seeing a rise in popularity throughout the past few years, with an influx of programmes landing on streaming services. With a daunting amount of choice, where do you even begin? Navigate the world of K-dramas with the help of our binge-watching guide below...
Romance:
Crash Landing on You (2019-2020)
You've probably seen this one on the front page of Netflix, as the series was everywhere when it was released - racking up a whopping 1.75 billion views. Yoon Se-ri, a successful South Korean businesswoman, crash-lands with her paraglider into neighbouring North Korea, where army captain Ri Jeong-hyeok saves her. A classic tale of opposites attracts, the show follows the two's blossoming romance as they try to return Se-ri to South Korea. Able to shine in both its tense melodramatic beats as well as with its comedic relief, there is a reason why the series has become such an international success.
Advertisement
It's OK Not To Be OK (2020)
Another unlikely romance, the series follows the love story between selfless psych ward caretaker Moon Gang-tae and the reclusive and standoffish children's writer Ko Moon-young. But the heart of the series is Sang-tae, Gang-tae's autistic older brother. The show deals with heavy topics such as the stigma of mental illness and how society treats individuals with disabilities - both of which are still taboo to talk about in Korea. Set in a coastal town far away form the busy streets of Seoul, the series also gives a glimpse of another side of Korea - exploring the countryside and its more conservative inhabitants.
Horror:
Kingdom (2019 - Present)
A fresh new take on the somewhat played-out zombie genre, Kingdom follows crown prince Lee Chang as he investigates a new plague slowly ravaging his country. As he travels through a fictionalised  version of Korea, he meets new allies from all walks of life while dealing with powerful enemies who want to see him fail - all while dealing with bone-chilling undead enemies. With a stellar cast and fantastic production value, the series is a pleasure to watch; and there is plenty to watch with two series and a recently released prequel film.
Advertisement
Sweet Home (2020)
Moving into a downtrodden flat block after the death of his family, Cha Hyun-soo's life takes another significant turn for the worse when he sees his neighbour turn into a deformed monster. Quickly, the whole building is transformed into a hellscape inhabitable by horrific versions of its tenants- while those who haven't turned try desperately to get to safety. The story starts off as purely horror but slowly shifts into a more action focused tale as the survivors learn to fight back. While the future of the series is somewhat uncertain, with Netflix yet to announce a second series, the series is a must for any monster movie fan.
Crime and Punishment:
Signal (2016)
Signal is far from your average crime procedural. A mysterious walkie-talkie that allows communication with the past, a criminal profiler haunted by an unsolved case from his youth, and a 1980s hard-boiled detective are the driving elements behind this thrilling series. And while Signal is a work of fiction, many of the crimes it tackles draw inspiration from real life events - giving it a more authentic weight.
Prison Playbook (2017)
You wouldn't expect a story about a star baseball player losing everything and ending up in jail after a heavy handed defence of his sister to be a comedy, but that's precisely what Prison Playbook is. Humorously dark, the show follows Kim Je-hyuk - inept at everything aside from baseball - as he adapts to prison life alongside childhood friend turned correctional officer Lee Joon-ho. For a show set in a prison, Prison Playbook is a surprisingly optimistic and heart-warming tale of redemption and friendship.
Advertisement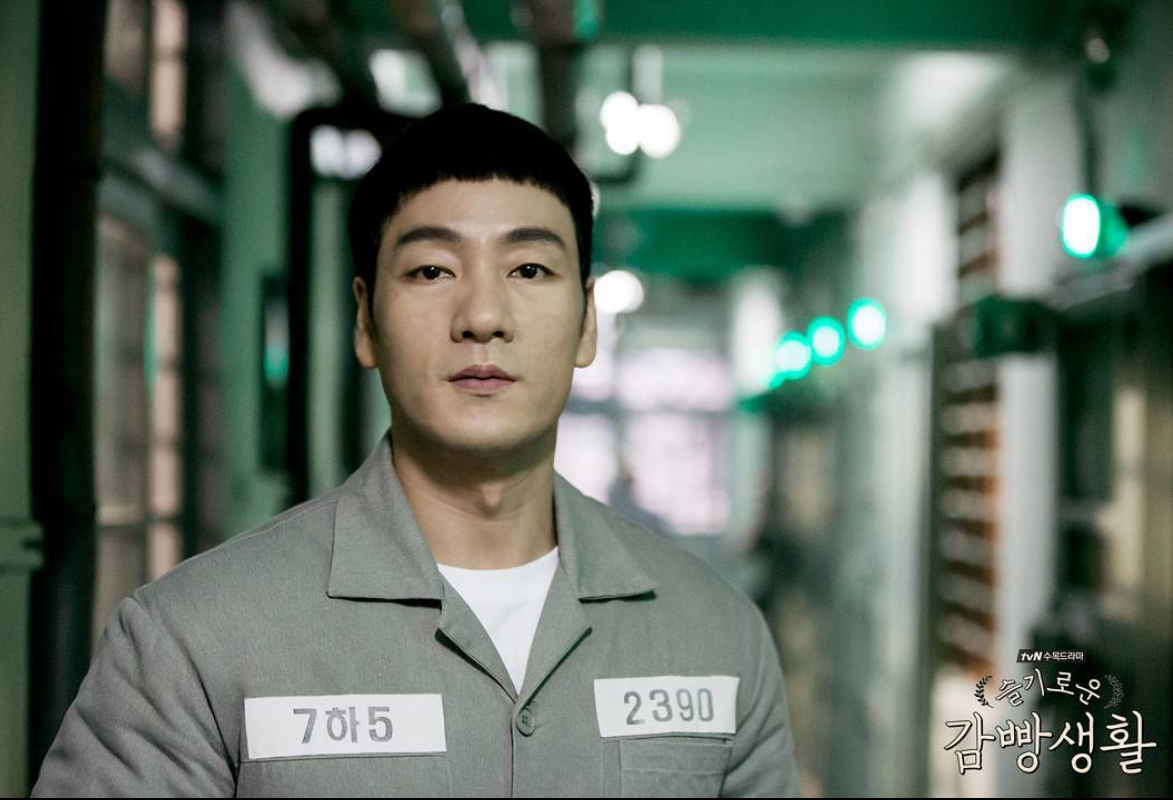 Drama: 
Itaewon Class (2020)
One of last year's stand-out hits, Itaewon Class tells the tale of an ex-convict as he tries to get his life back together and open a restaurant. Shining a spotlight on a cast of characters rarely seen in Korean Television - such as a trans chef and a black Korean man searching for his father - the show has a very fresh feel about it. Some of the characters can feel a bit cartoonish at times, especially the villains, but that is a part of the series' charm.
Move to Heaven (2021)
The show follows Geu Roo, a young autistic man who works for his father's trauma cleaners - arranging the items left behind by the deceased. After the sudden death of his dad, he is left with his cold, uncaring uncle who was released from jail early to become his guardian. Uncovering the stories of those who've passed on, Geu Roo and his uncle slowly begin to bond while processing their shared grief. A great example of slow, deliberate story telling, each episode is tightly written and brimming with emotions.