Tickets on sale this Friday (May 5th).
Ahead of the release of his new album Space Heavy, English singer-songwriter, multi-instrumentalist, rapper and producer King Krule has announced a Dublin show.
The EU leg of his Space Heavy tour opens in the 3Olympia Theatre on 4th October 2023, as per details announced yesterday.
Archy Marshall will release the fourth studio LP under his King Krule alias on June 9th via XL Recordings/Matador.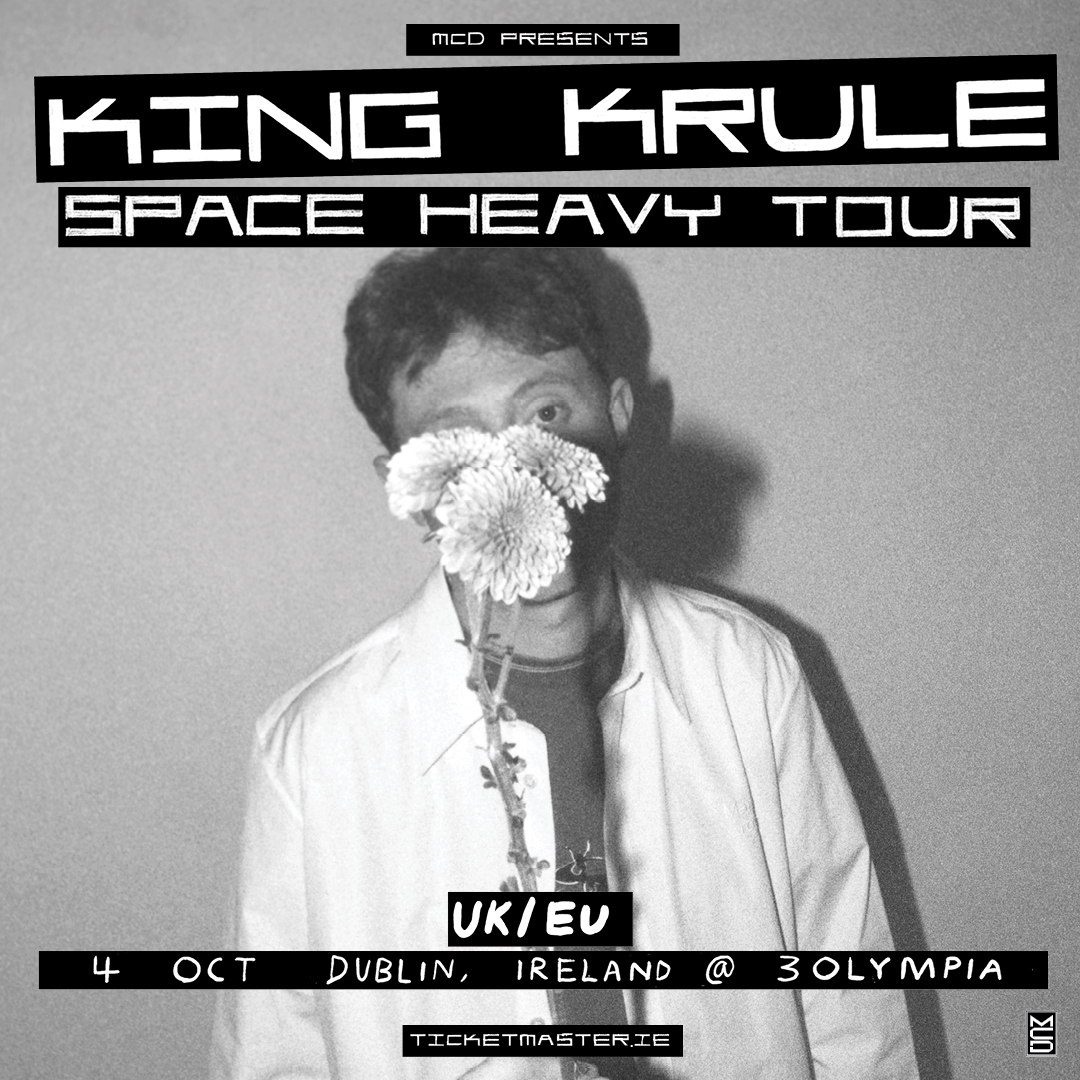 Written from 2020 to 2022 in between London and Liverpool, the album took shape over the course of Archy's commutes between the two cities where he was splitting his time.
Befitting an album quite literally written on the commute between the two places he called home, Marshall found himself fascinated by the notion of "the space between" - the space haunted by dreams of love, touching a narrative of lost connection, losing people and situations to the guillotine of the universe. Once written by Archy, the music was further developed by frequent collaborator Dilip Harris and long-time bandmates Ignacio Salvadores, George Bass, James Wilson, and Jack Towell.
Advertisement
"The result is an album that inhabits the deepest reaches of the subterranean sonic world that Archy has constructed over the course of his career as King Krule," a press release for the project reads.
"In it you hear a generational artist stepping into the height of their artistic powers – the auteurism apparent on his debut 6 Feet Beneath The Moon, the shapeshifting sonic palette of The OOZ, and the primality of Man Alive! all coalesce into a wizened, dynamic body of work that reveals new elements with each listen."
Marshall shared its lead single Seaforth" a couple of weeks ago. That album will be his first since Man Alive! in 2020.
Tickets from €35 including booking fees on sale Friday, 5th May at 10am.