John Gallen: "Some people thought making a debut album in your fifties was like running away to join the circus, but I ignored them"
Releasing his cracking debut album 1970s at 51 years young, pop-rock maestro John Gallen discusses the record's creation, the joys of vinyl, and pursuing his passion for technology.
John Gallen has been biding his time – after a successful career in law and business, the Balbriggan native has decided to embrace his lifelong love of music with the release of his debut album, 1970s.
"I had originally been into music in a big way from the age of five," he recalls. "I never really learned how to read music, but by the age of nine or 10, I was highly proficient in piano and guitar. At 17, my family was asking what I was doing trying to get into music. It was seen almost as a circus act, like it wasn't a real career."
John later embarked on a prosperous career in law and engineering – but all the while, something was missing. Then the pandemic lockdown came along.
"It was a case of whether or not I was just going to wallow around for the next two years," he reflects. "I thought that if this was going to go on indefinitely, it's best that I keep myself entertained in some way. I had this recurring desire to go back to music. It was fair to say that I'd been humming these songs in my head for the last 30 years. Even in conversations with people, I found myself creating melodies."
Gallen then decided to re-apply himself full-time to music and used his knowledge of software engineering to build a home recording studio.
Advertisement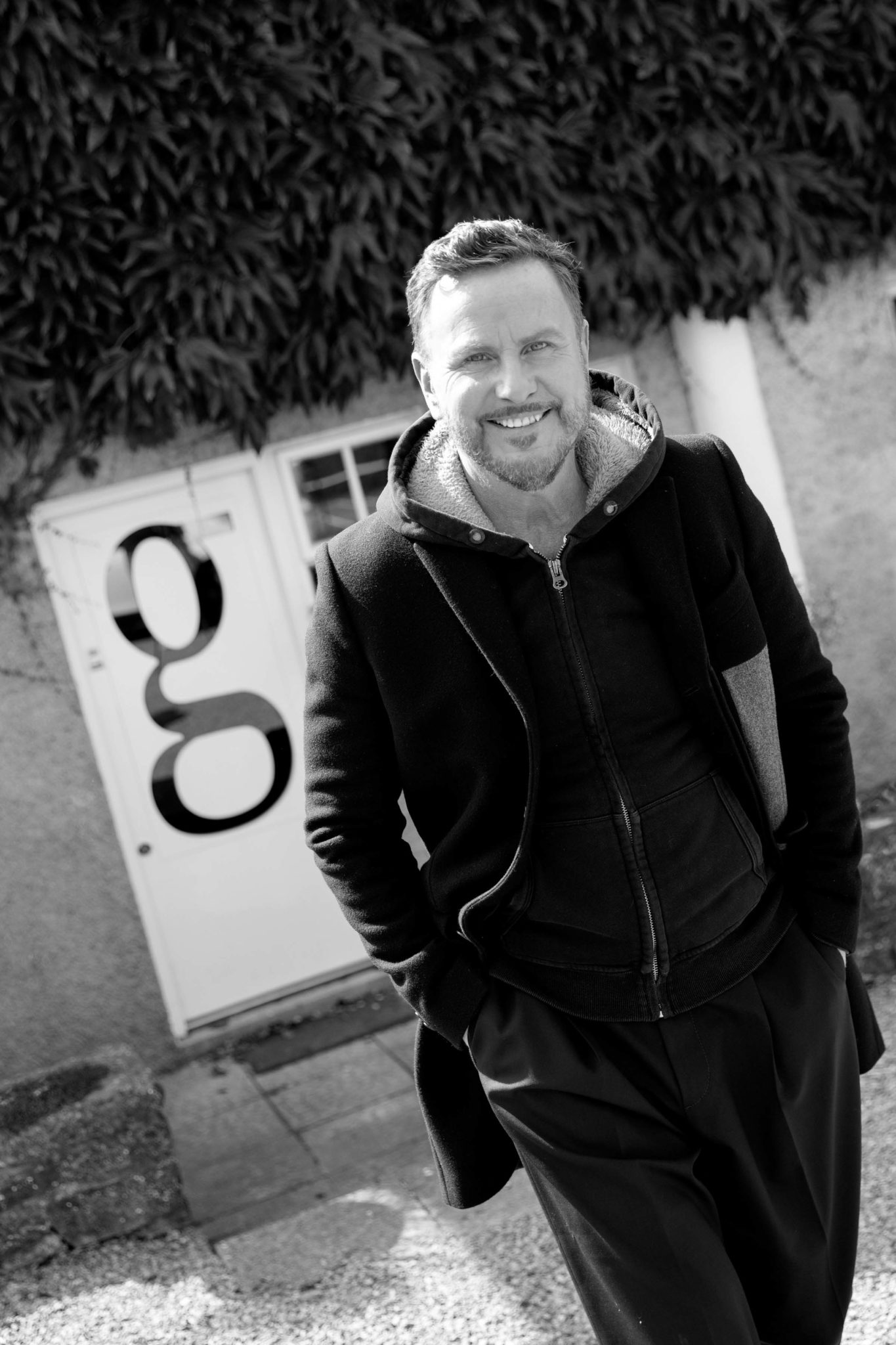 "One of the little pleasures I have is what I call observation melody," Gallen explains. "I started to apply myself to the songs I knew. I understood the structure, the syllables, the musical movement – the art of the earworm, essentially."
That collection of irresistibly catchy tunes became the basis of 1970s. For several weeks, Gallen floated the notion of his musical ambitions to one of his secretaries, who initially scoffed at the idea. But his secretary also happened to be acquainted with the manager of English singer-songwriter Olly Murs, and was able to help Gallen with a connection.
"Some thought it was like running away to join the circus," Gallen acknowledges. "I ignored it because I have a great understanding of music."
"When my manager heard the songs, he called me when I was on holiday and told me I had a few days to write five new songs. If they were any good, he would introduce me to somebody and we'd see what he thought."
That somebody was producer Billy Farrell. After setting up his own studio in 1998, Farrell became involved with The Corrs, co-producing their album In Blue, which sold 9 million copies worldwide. Farrell's work with the band Hurricane Highway also resulted in two Grammy nominations in 2019.
"When I met Billy, he really just got it immediately," Gallen grins. "When he heard 'Positive Attitude', he said he heard a chord progression that he hadn't heard in 30 five years. He started to enquire about my songwriting and was so taken by it that he invested in it. Billy wanted it to see succeed."
Advertisement
In fact, Farrell and Windmill Lane Studios owner Tony Perry enjoyed the songs so much, they asked Gallen if they could play during the recording sessions.
"That was the ultimate honour to me," Gallen enthuses. "The next great honour will be for people to not just hear my songs, but for them to really listen to the songs. That would be the pièce de résistance. The cherry on top."
1970s begins with 'Positive Attitude', a fun, sugar-coated pop track that sounds like it boogied its way right out of a sparkling disco club.
"'Positive Attitude' is just upbeat funk," says Gallen, "but my objective with the album is that people who engage in it will start off on that light point and then the layers get deeper."
The title track maintains the same upbeat sound, but adds a slightly weightier message, evoking the feeling of being stuck in the banality of contemporary life and seeking an escape – a common theme of the album.
"I want to test the listener from 'Positive Attitude' down to '1970s'. Track three is 'Je M'en Fous', which is a story about cocaine and death on the streets of Paris."
Given the album's nostalgic flavour, I asked Gallen about his musical influences.
"I've probably got hundreds of influences given that I'm so old," he jokes. "But I'd say it runs from Gabriel Foray all the way to George Gershwin. Some people say that they can hear Bowie, Empire Of The Sun or a little bit of Prince on the album. That's the beauty of it… everyone has a different opinion of what it is they hear."
Advertisement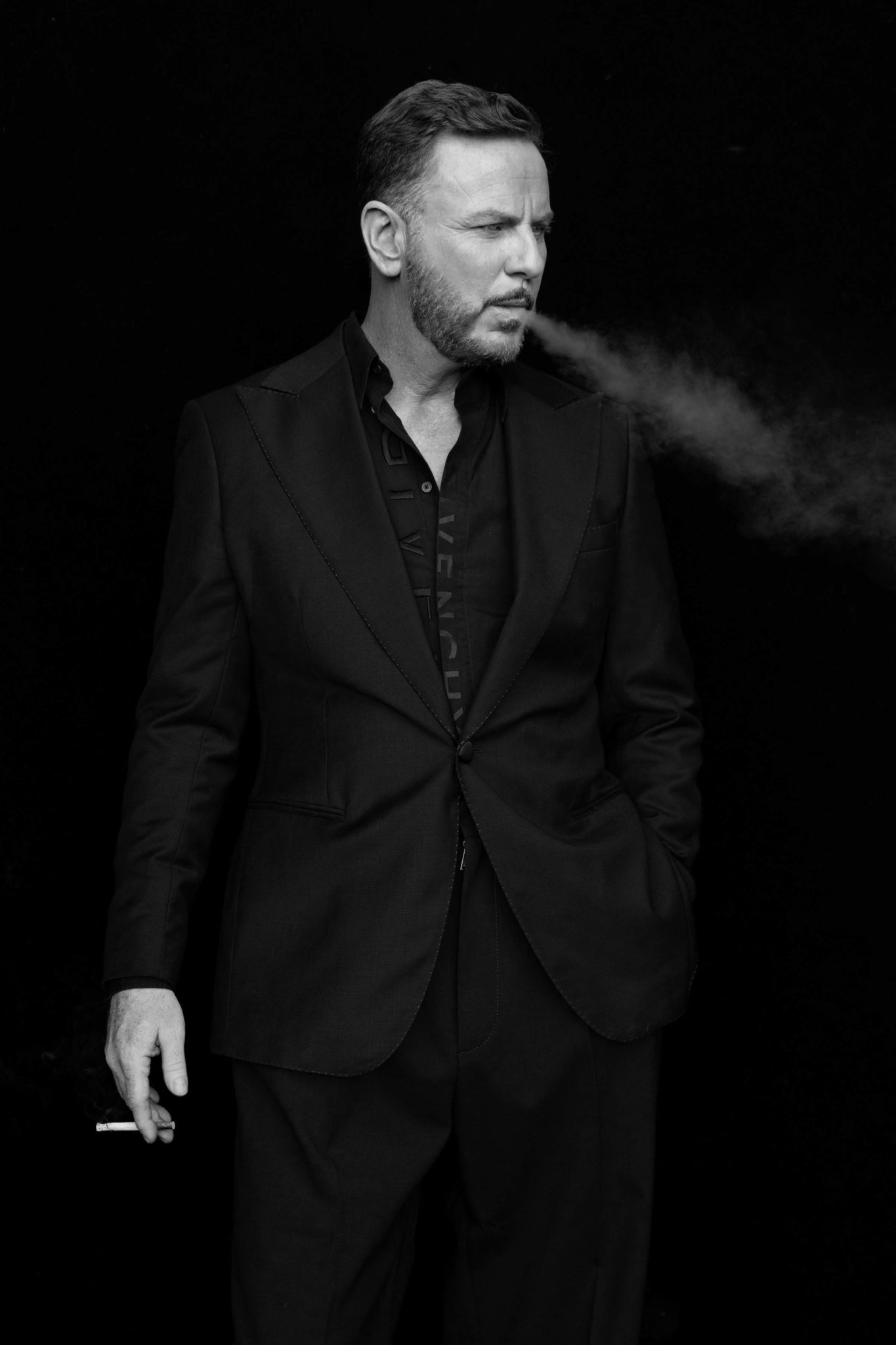 What about the potential for young people to explore new sounds?
"Radio and TV stations don't invest in new music," he opines. "It's cruel to young artists and also to younger listeners. I'm in my fifties and I've been listening to the same songs on the radio for the past 30 years. That's literally cruel. If I'm bored by it, how must the younger generations feel? With this album, we really wanted to give the younger generation the same sense of excitement and joy that we felt."
That special experience will come not only from Gallen's songwriting, but also from the release format. Both vinyl and tape are on the cards, which prompted confusion from John's teenage son.
"What we've done with the vinyl album is we have an inner sleeve with the good, old fashioned lyrics," he notes. "I want younger generations to get the joy that we got out of albums where you just pour over every word. My 15-year-old son put the tape up to his ear and said 'How does this play?' (laughs). But we are thinking laterally and we want to give people a unique experience."
Don't let all this talk of tapes and vinyls fool you. Gallen is no fossil, and he certainly isn't clueless when it comes to utilising the power of modern technology for his music. In producing 1970s, he took cues from those at the cutting edge.
"I started using StudioOne as a recording system and most other people tend to use things like ProTools," he says. "I was even laughed at for doing that, but I purposely did it, because I knew that people like Billie Eilish and her brother were using StudioOne. I thought to myself that if those guys are just touching 20, they must know something us older people don't."
Advertisement
It certainly is easier to make an album now than it was when Gallen was their age.
"In terms of the enablement of technology for musicians, it's really great," he gushes. "So my experience is that any young artist, if they apply themselves with technology, they can do so many things that I couldn't do when I was younger."
But even with his new devotion to his musical ambitions, Gallen doesn't completely discount his previous experiences in the corporate world. He views the skills he learned over the past 30 years as a vital key to achieving his new goals.
"In law and business, the message comes from the spoken and the written word. In business, it's how you project yourself. Those things are the core of all good songs."
Gallen's album has already been picked up by radio stations from as far afield as Japan and Mexico. He is already thinking as far ahead as album three, with the knowledge that he might not have as many years left as the likes of Billie Eilish.
"It really comes down to my age," he says. "I know that time is finite and I want to get out as much as I can for as long as I can. That's what I'm gonna do."
• 1970s is released on May 6. John Gallen plays The Sugar Club, Dublin on May 27.
Advertisement