I Don't Want To Write Something That's Dull: Harlan Coben on I Will Find You, Cancel Culture, and Censorship
Undisputed master of the thriller Harlan Coben delivers again with I Will Find You. "My goal has been the same for over 20 years now, just to get better," he tells Pat Carty.
You'd have to wonder how he does it. It's not even a year since I last spoke to thriller maestro Harlan Coben about The Match and here he is, back again with I Will Find You, the sort of book that will have you ignoring fire alarms and determined to read on even as your toes start to warm up.
"Usually there's two or three months of an incubation period," the story teller answers when I ask how quickly he moved on from that last book. "But in this case, I actually thought of this idea a long time ago. I already knew David, I already had planned out the escape. But I didn't really know where he would go after. I have a lot of very quick ideas but this was a fairly completed idea then something else took my interest at the time."
There's no faffing about at the start of I Will Find You, we're dropped straight into the action where David Burroughs is in prison for killing his toddler son Matthew. It's a bit like putting the big hit at the start of an album, you're completely hooked.
"I think it's huge, especially in today's world," Harlan says, explaining the importance of a good opening. "The writers of yesteryear competed with nothing, if we go back far enough, and then competed with maybe a movie. Now, we compete with everything. I used to go on airplanes and always try to see who might be reading my book. Then there were Kindles and now, everyone's on these, right?"
He holds up his phone to illustrate his point.
Advertisement
"We're all looking at this all the time, and social media, streaming services, whatever we compete with. You have to be fast paced. The key is not to sacrifice anything. I'm not going to dumb it down just to make it faster because, if you don't care about what happens to David, it won't work. I get distracted too, I'm a product of this generation as well, so I like to hit the ground running. I think it may be my fastest moving book. I'm a roller coaster guy myself, and most roller coasters go slowly up the hill, and then drop you. I went on The Aerosmith Rock N' Roll Ride at Disney where they shoot you out of a cannon at the start and that's sort of how this book works!"
There are set pieces like David's prison escape and…
"The other one people mention is the roof jump."
Indeed, that's a pretty good one too. Are these a sure-fire way to keep the reader stuck to the pages?
"Not really, it's more the story moving along; he's in prison, he's really in trouble, he's got to find the truth. I guess people would describe this as more action oriented than some of mine but I'm not a fan of action movies or the Marvel movies. They're just not for me and even when I read most action scenes, I'm like, 'Okay, let's get to the part where this is over and he's already escaped.' I'm reluctant to do action but when I do, I make it very internal. It's from his perspective. I want you to feel the things that he is feeling. We're not watching him jump from one roof to another from a distance, we are him, thinking the same thing that you and I would think as we make those moves."
Deal Breaker
Last October it was announced that Century had a signed a new five-book deal with Coben which begins with the next novel after I Will Find You. He shifts the kind of numbers that most rock stars can now only dream about so when negotiations come up, he's in a position of great strength.
Advertisement
"Well, Yeah!" He laughs. "People say, 'there must be tremendous pressure' but the pressure has always been self-inflicted. I always wanted to be better but at this stage of the game what can they do to me? If I don't write another book, I'm fine, but back in the old days you needed a better deal just to stay alive. That was pressure. I only care about the work. I don't worry about the dollars or the contracts, not because I don't care but because I've learned that I can only control what I control. I really like the people at Century. If I didn't, or I felt they were just going through the motions, that's when I would think about making a move."
Coben has previously written a short story about his father – The Key To My Father was published in The New York Times in 2003 – but he usually sticks to the patch that he's made his own.
"I don't want to write something that's dull." A good answer. "It doesn't necessarily have to be a thriller. Most of my books don't have murders and I would argue that some of the books – Tell No One or Six Years – are more love story than thriller. Even this one is more of a father searching for his son and I hope those scenes are more than just 'thrillers'. It's not my job to give you every writing experience. I do believe there is something to staying in your lane and this is, I think, my thirty-fourth or thirty-fifth novel and I really have covered a vast amount of different stuff. There's ways of mixing it up. Normally, you wouldn't see what happens to Matthew until very late in the book. Here, you find it out pretty early so the challenge was to make the mystery even deeper. I've always been able to write whatever I want, and this is what I want to write."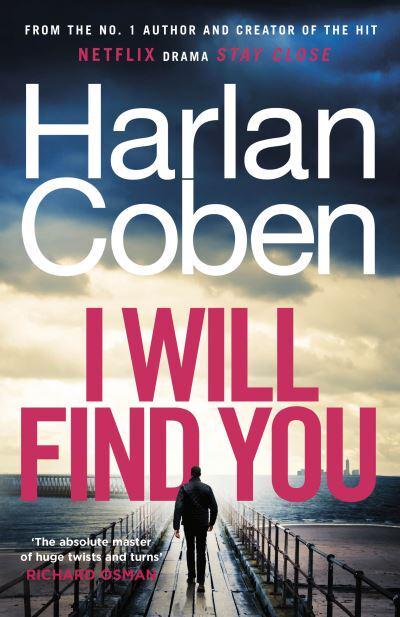 No Second Chance
The character of Rachel, who is Matthew's sister-in-law, is a former journalist who was cancelled after a story went wrong in a fatal way. Coben offers his opinion on this aspect of the current climate.
"I think like most things, it really depends on the circumstance. We don't live without obligations. We're trying to do the right thing but as a society we often go too far. I'm not thinking, overall, 'Oh, we have too much cancelling, or not enough.' Is it 'cancel'? Is it responsibility? Is it repercussions? You can't do things without repercussions in real life. I'm always against extremism in almost every form. I've always believed the answers are much more difficult and much more nuanced. This is not a society that embraces nuance. We like Twitter with one hundred and sixty characters. We like outrage. We like getting angry. Most answers are much more nuanced. I don't really like black and white."
Advertisement
As a follow-up, I mention the case of Jeanine Cummins and her 2020 best-seller, American Dirt. She was accused of cultural appropriation in her depiction of Mexican migrants. Her novel also led to questions being raised about diversity in the book game in America and she had a tour cancelled because threats were made. Coben admits he's not familiar with the specific details.
"it's a general question. There has been problems with inclusion but I'm optimistic we're going to shake out in the right direction. It might be foolish of me, I'm usually much more cynical, but I think there is much greater participation and representation in writing right now than there's been before. There's always growing pains, but I'm trying to be more optimistic."
Tell No One
It's an extreme case but Salman Rushdie suffered an horrific attack only recently. Does Coben think that incidents like that and the reaction to Cummins book makes writers think twice about what they're writing? Does it encourage a sort of self-censorship?
"I'm against censorship in pretty much any form," he states categorically. "I do think that we have to be careful about that. The answer is I really don't know. I'm not good at trying to predict the future because nobody is. No one predicted we'd have phones attached to us 24/7. No one saw Brexit, no one saw Trump, no one saw any of this stuff. We always get it wrong. I believe the answer is somewhere in the grey. There has to be more open communication rather than immediately jumping down anyone's throat but what that's gonna lead to? I don't know. I hope people write whatever they want to write."
Is it possible that publishing houses might now pass on anything that has even a hint of controversy?
"I'm the guy who still doesn't know if eBooks are good! I'm not a publisher. One of the ways that I'm able to produce as much stuff as I do is that I live in a vacuum in terms the creativity. It's a little like the Serenity Prayer, what I can control and what I can't control, so I don't really have a comment. I don't know what publishers are doing but I always say we're in the golden age of crime fiction and I think there are more writers now of various race, creeds, genders, and persuasions of all sorts. The full rainbow of people, writing in different countries and more so than ever before and that makes us all up our game. I believe, in terms of crime fiction, it's a boat and we all rise or sink together. Some of my favourite writers of the last few years who have really broken out in a big way are not just straight white men, and that makes it better for everybody, if that's not too kumbaya."
Advertisement
Back Spin
In the news recently, there was talk of Roald Dahl and Ian Fleming being "edited" to conform to where we are now as a society, to remove language seen as offensive.
"I'd like to hear the argument for it before I would make a definitive decision but I don't really get it. It seems to me that it's whitewashing history and pretending that these issues did not occur back then. I think it's probably more interesting and more historically accurate to not pretend that people did not speak that way. You could be outraged, it's easy to say, 'Oh my God, how can you touch any of that!' but I'd like to hear the arguments for the other side, because I don't really know them."
If someone approached you with a large bag of money and said they'd like to reissue the Myron Bolitar books but with certain alterations, would you consider it?
"Probably not, but I'd like to hear the argument," is his measured response. "I started the Bolitar books in 1995 so the world has changed and there are things I would definitely do differently. When I do TV and I'm bringing a story from the nineties into the present day, I realise there is some stuff that creaks. The world changes very, very quickly and what was acceptable at one point is not acceptable today. That might be right but I don't know if you can go back in time and change it."
"I don't know if that's a positive thing, rather than saying that was acceptable at one point now it's not. That's where I have the issue. If you pretend those things didn't exist, are you saying that nothing has changed since then? No, those things were how we looked at the world back in that era and that would be my fear. But again, I always want to hear the other side."
Advertisement
The Final Detail
A he touched on authors he was reading, I ask for some examples of writers he enjoys and if he wants to mention some Irish ones then that would be fine by me. John Connolly's name comes up.
"I love John, but I've loved John for 20 years now. John was like twelve when I first met him," he smiles. "I've been a big John Connolly fan from the start. As for others, I don't know, I'm bad at remembering. Obviously, I'm a big Tana French reader too. I'm always bad at this question. What's amazing about John is when you read his books, if you don't think he's American, it's startling. Sometimes I look for the line where there's a little Irishism in there, but there's none. He's an amazingly talented writer."
While Connolly's novels can be read and enjoyed a single entities, he does have this uber-novel formed across an entire series. Coben has dabbled in that but also delivers books, like I Will Find You, that are purely stand-alone. He doesn't have a preference either way.
"I start with an idea and then I ask who's going to tell that story. So for example, the idea two or three books ago was about a stolen Vermeer painting. Win [Myron Bolitar's rich pal, Windsor "Win" Horne Lockwood III] lives in that world so I wrote a Win book. Here, the idea is a man who's in prison for murdering his son. Myron can't tell that story so I have to create a new guy. That's normally how I decide, I don't really have a preference. I know I'm writing more Myron Bolitar because my next book is a Myron book. I'm at the stage where I'm able to write what I want to write. The publisher seems to be okay with it."
I'm sure they're more than okay with it. Coben has also enjoyed great success with his Netflix adaptations and there's talk of the Bolitar stories coming to streaming devices in the near future.
"Yeah. There's nothing to announce there as yet but Myron's been signed…" he says, trailing off slightly, keeping those cards in close. "The next series that will be out is on Amazon Prime. It's a Mickey Bolitar [Myron's teenage nephew] series called Shelter. The other one we announced, which is filming in Manchester right now, is Fool Me Once, which will be the next Netflix series."
Advertisement
If you ever opened one of his books at all, or watched any of his television, then you'll already know how deserved Coben's success is but is there anything he would still like to do?
"My goal has been the same for over 20 years now, just to get better. You want to reach a state of nirvana you never quite reach, you want the next story to be better. I want I Will Find You to be my best book. Oh, it's not? I want the next one to be my best Myron. I want the next show to be better. That's still what drives me, that and continuing that one-on-one connection with the reader. I Will Find You is now a book, now it's come to life. The characters are in your head. That's still the part that's really cool to me."
____________________________________
I Will Find You is out now.