For those popping over to America's West Coast, it's easy to skip San Diego and head straight for Los Angeles' shining lights or San Francisco's rolling hills. But here's why you should consider making time to see what is arguably California's most beautiful city.
What is it?
The perfect escape, especially during winter months. San Diego has some of the most agreeable weather in the world. The coldest it gets is only about 15°C, while its hottest temperatures hover around 33°C. Most of the year it's somewhere in the middle. The people of Sunny San Diego tend to take life pretty slow as a result of the nice weather, so expect a relaxed atmosphere.
Where is it?
San Diego is tucked right in the southwesternmost corner of California (and of the United States in general), directly bordering Mexico. Tijuana is right across the border and makes a great day trip!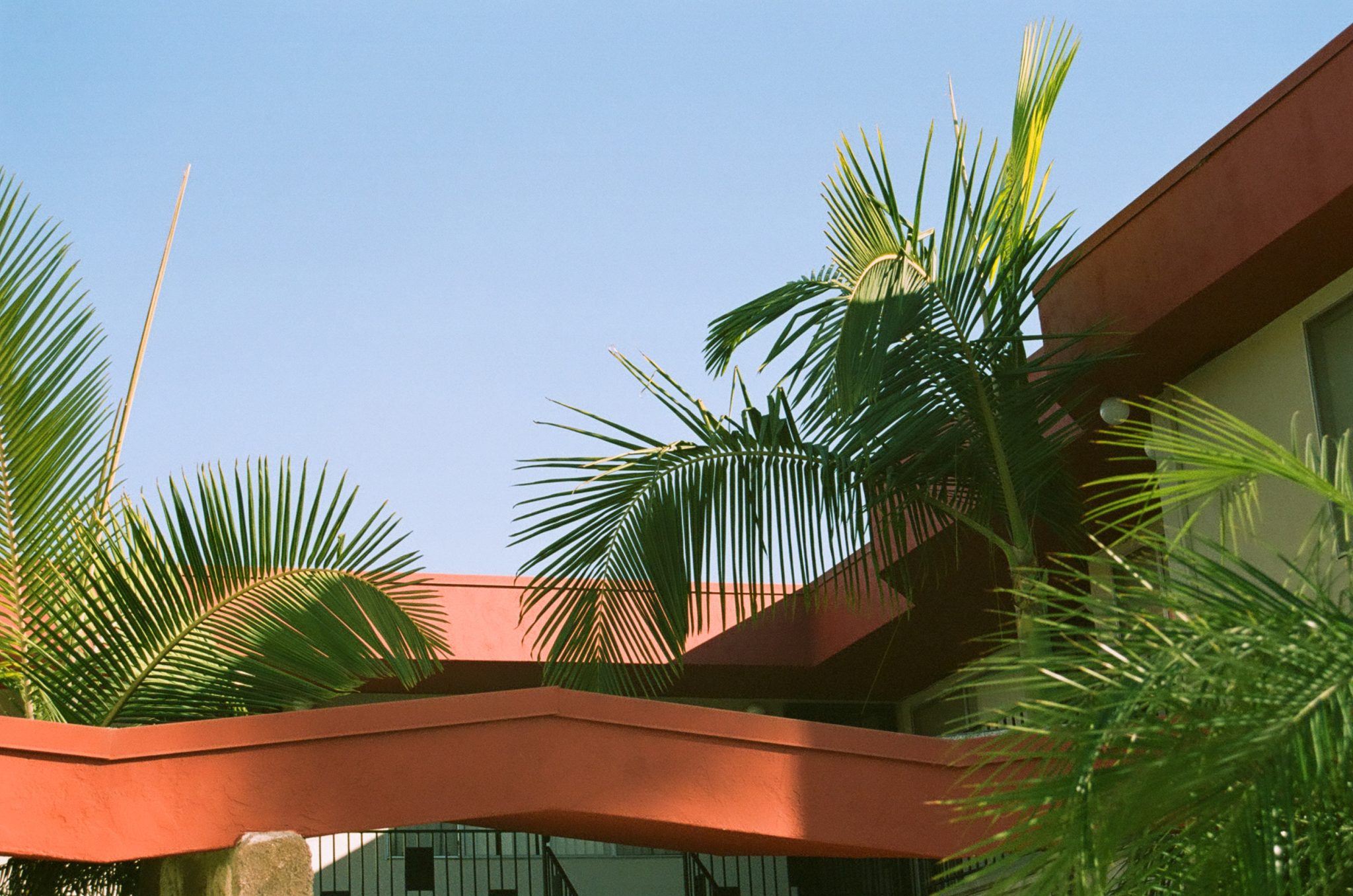 How do I get there?
If you play your cards right and have a lot of flexibility, you can snag a flight to San Diego from Dublin for as little as €200-250. In a more typical scenario, however, you'll likely be paying around €300 or more, with prices skyrocketing through the €800 mark during the holidays. As with any flight, if you want to save money, plan ahead. Luckily for you, the San Diego International Airport is very centrally located. An Uber, Lyft or taxi can easily drop you in the city centre in five or 10 minutes flat.
How do I get around?
You'll want to rent a car. The unfortunate reality about Southern California is that the public transportation system simply doesn't hold a candle to that of Dublin, or many other places around the world for that matter. Like Los Angeles, places in San Diego can be pretty spread apart, and although there is a bus and trolley system, driving will get you to your destination faster every time. Thankfully, at least from what I've heard, renting a car is less of a hassle in the States than in Europe, and you can do so right from the airport.
Advertisement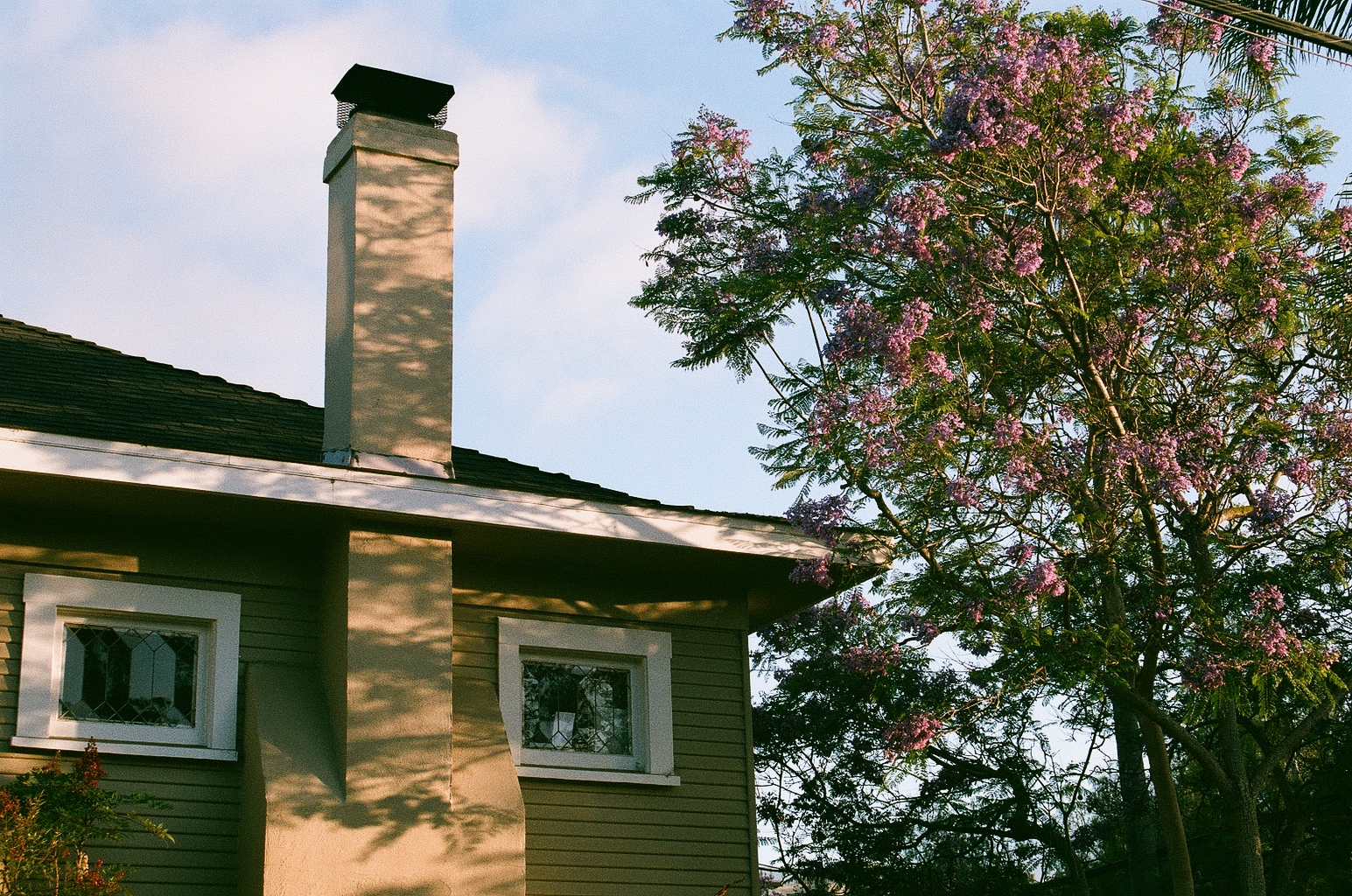 What are accommodation options like?
If you're traveling light and looking to save money, there are a host of hostel options available in San Diego, many of which are located along the beach and marketed toward the surfer crowd. Airbnb is an option as well, just make sure the place you select isn't too far from the city. For both of these options, I recommend staying in Pacific Beach, Ocean Beach or near the Mission Valley area. These places are the most jam-packed per square mile with fun activities.
If you're looking for a hotel, there are some truly stunning ones downtown. For hotels with spectacular views, La Jolla is also an option—it is undoubtedly one of the most gorgeous beachside communities in the city, but be warned, it is not cheap. As tempting as it may be, don't stay up in Encinitas or Carlsbad if you want to fully experience the city. They have beautiful beaches and are a joy to visit, but are simply too far from all the action. Do stop by if you have the time, though!
Best spots to grab a bite?
Oh, boy. You will not go hungry in San Diego. The food options are simply unmatched. To die for. There are so, so many hidden gems, most of which won't break the bank, thankfully. My best advice is to just download Yelp when you arrive in SD and peruse your options, but here are some must-eats in case you find yourself in the area:
The Taco Stand — You simply must try Mexican food when you come to San Diego. In my opinion, there should be someone at TSA before your flight back who turns you away if you haven't had Mexican food during your trip. The Taco Stand is one of many delicious and inexpensive Mexican joints scattered around town. There's one branch in La Jolla and another downtown. Sometimes there's a bit of a daunting line outside, but trust me, it's worth the wait.
Lucky's Golden Phenix — This place is an experience more than anything. Not for uber high-class individuals or those with an ultra-refined palate. Lucky is an elderly Chinese man who runs the Golden Phenix, a breakfast joint located in the hip North Park district. He serves a super cheap American breakfast—coffee, juice, pancakes, sausage, bacon, ham, eggs however you want them—and he serves it well. He has a great personality and, at least until recently, he cooks all the food himself. I'm not sure if he still does that anymore. Cash only.
Advertisement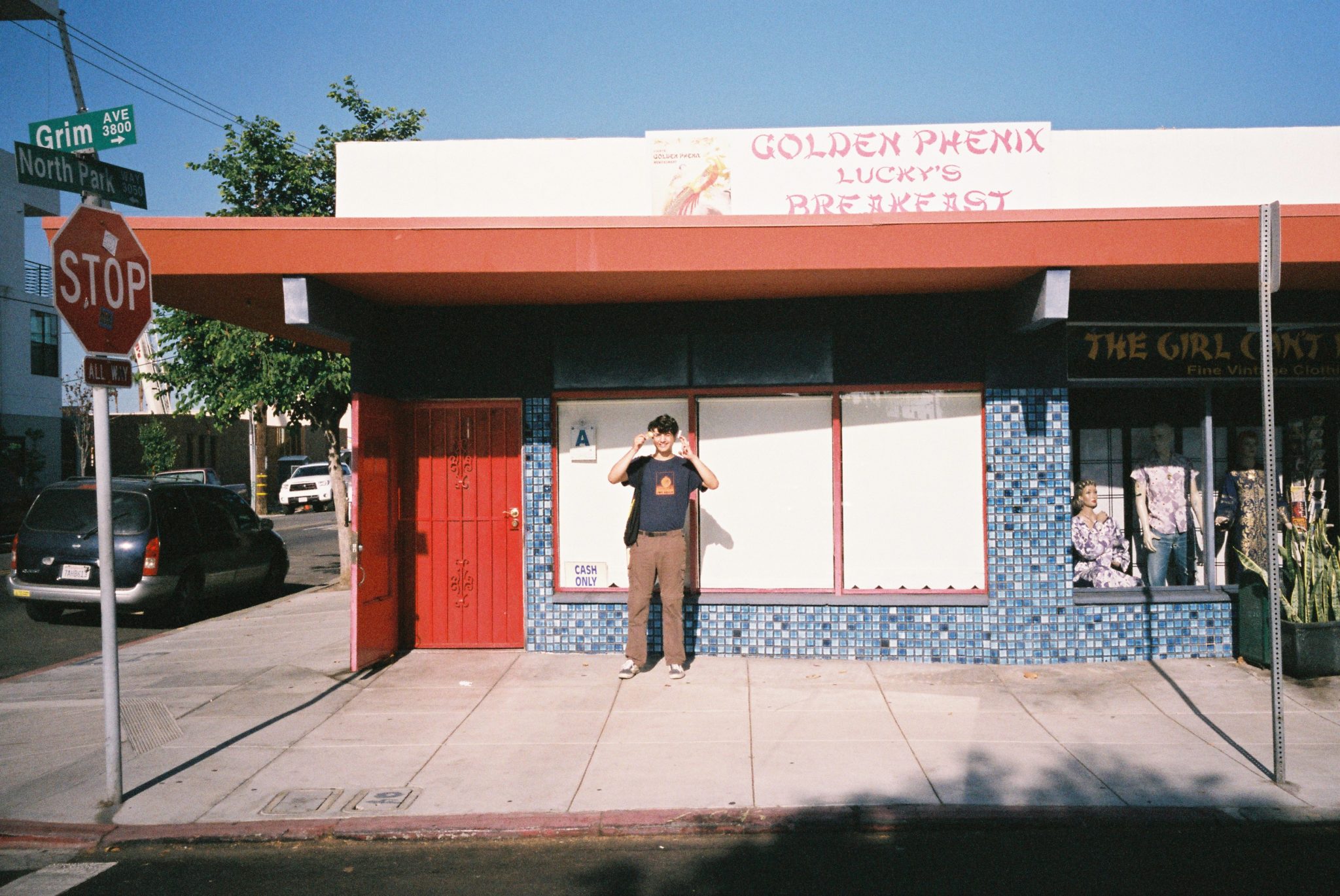 Chez Nous — Now, because Chez Nous is located up in Scripps Ranch, it will probably be a little out of your way. Go anyway. It offers the single best food item I have ever consumed: the Spicy Chicken Melt. This sandwich is indescribably delicious. What more can I say. Also cash only.
Convoy — Convoy Street in Kearny Mesa has all the best Asian food in San Diego, and there's a lot of it. You can't go wrong with most of the options on offer, so I recommend finding a place to park along the road and walking along until you find something you like. There are also a lot of karaoke places here!
TJ Tacos — Another great Mexican establishment. This one is up in Escondido, so the chances of a tourist making it here are in all honesty pretty low. It rivals The Taco Stand for best tacos in the city, though. My recommendation: munch on some radish slices with your tacos here.
In-N-Out Burger — If you know someone from California, you've probably heard about this one. In-N-Out is a fast food chain and most Californians will live and die by its burgers and fries. There are a handful of locations around the city, so it shouldn't be too hard to find. Try ordering your fries "Animal Style."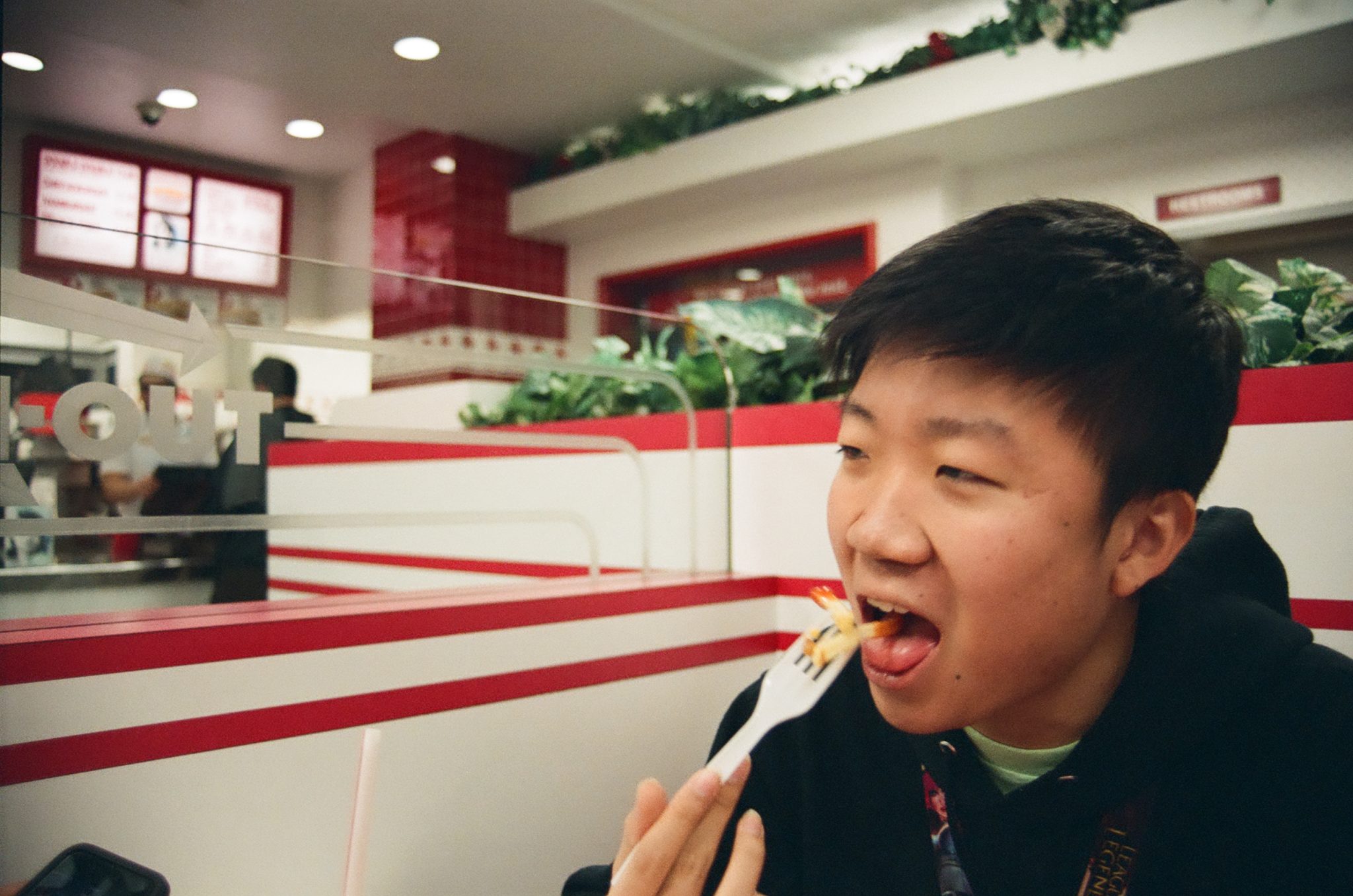 Nightlife?
The Gaslamp Quarter will offer you an exciting night in the city, while Pacific Beach will provide more of a beach town experience, with the option to kick your shoes off in the sand and listen to the waves after a night of drinks and dance. Try both, if you have the opportunity.
Advertisement
Is the city safe?
Super safe. It's regularly rated one of the safest cities in the U.S.
Best place to see a concert?
If you're looking to catch a bigger act, The Observatory in North Park is a pretty agreeable venue. North Park is—for lack of a better term—San Diego's "hipster" neighborhood, so definitely arrive early and walk around a bit if you're planning on catching a show here. If you're interested in checking out some local music, see if there's a show at the Ché Café while you're in town. Situated on UC San Diego's campus in La Jolla, the Ché Café is without a doubt the best DIY venue in the city.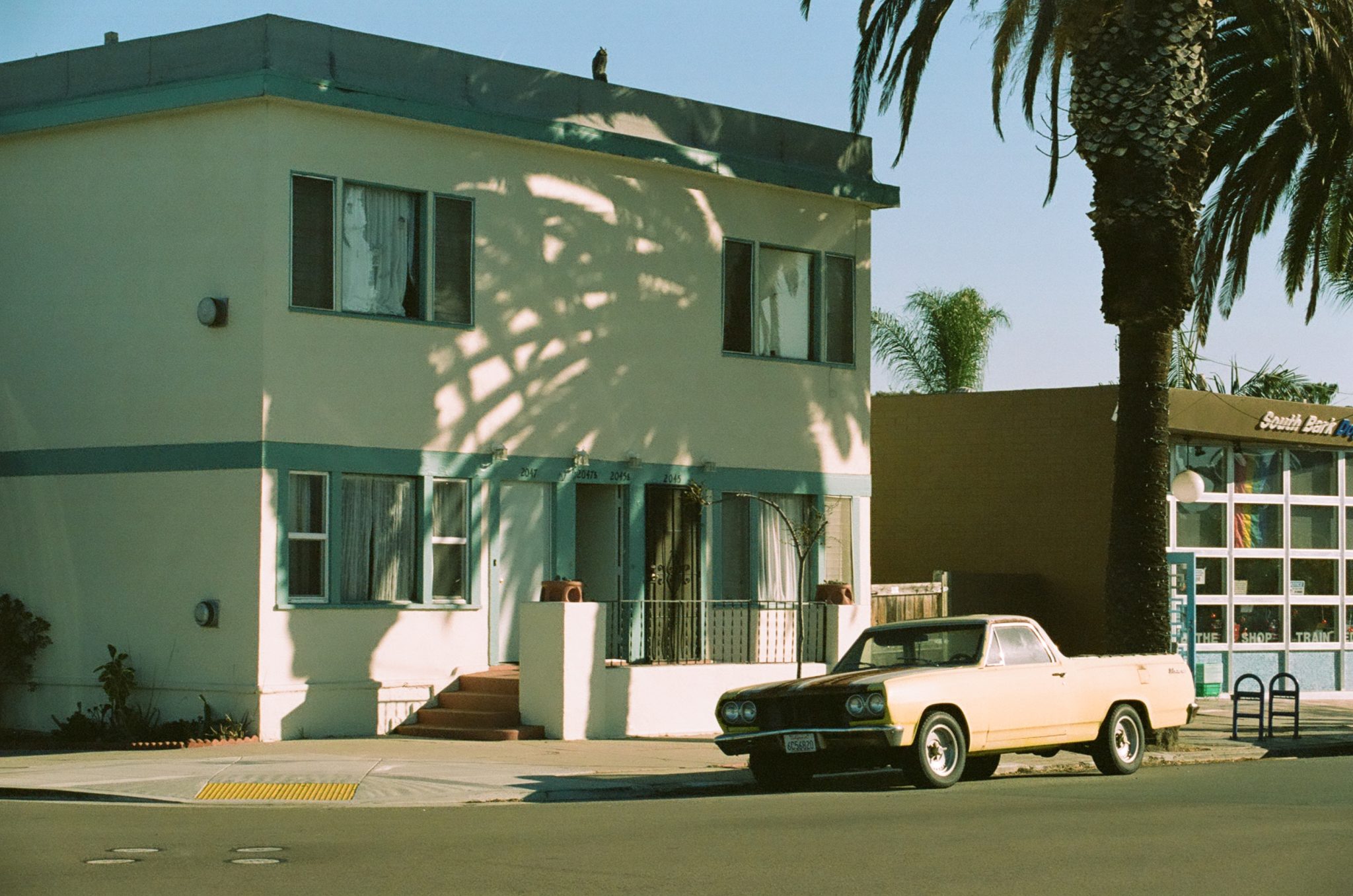 Essential neighborhoods?
Downtown, Mission Valley, Pacific Beach, North Park, La Jolla.
Is San Diego safe for LGBTQ+ travelers?
Yes! Hillcrest has a vibrant LGBTQ+ scene with dance clubs and gay bars galore. We also have an annual Pride parade that cannot be missed.
Best time to go?
Well, anytime. The weather is great year-round. If you want the full SoCal beach town experience, come in the summer (or late spring/early autumn to avoid crowds). Heading to San Diego in the winter to escape the cold elsewhere is also a totally viable option, though. I do it every year!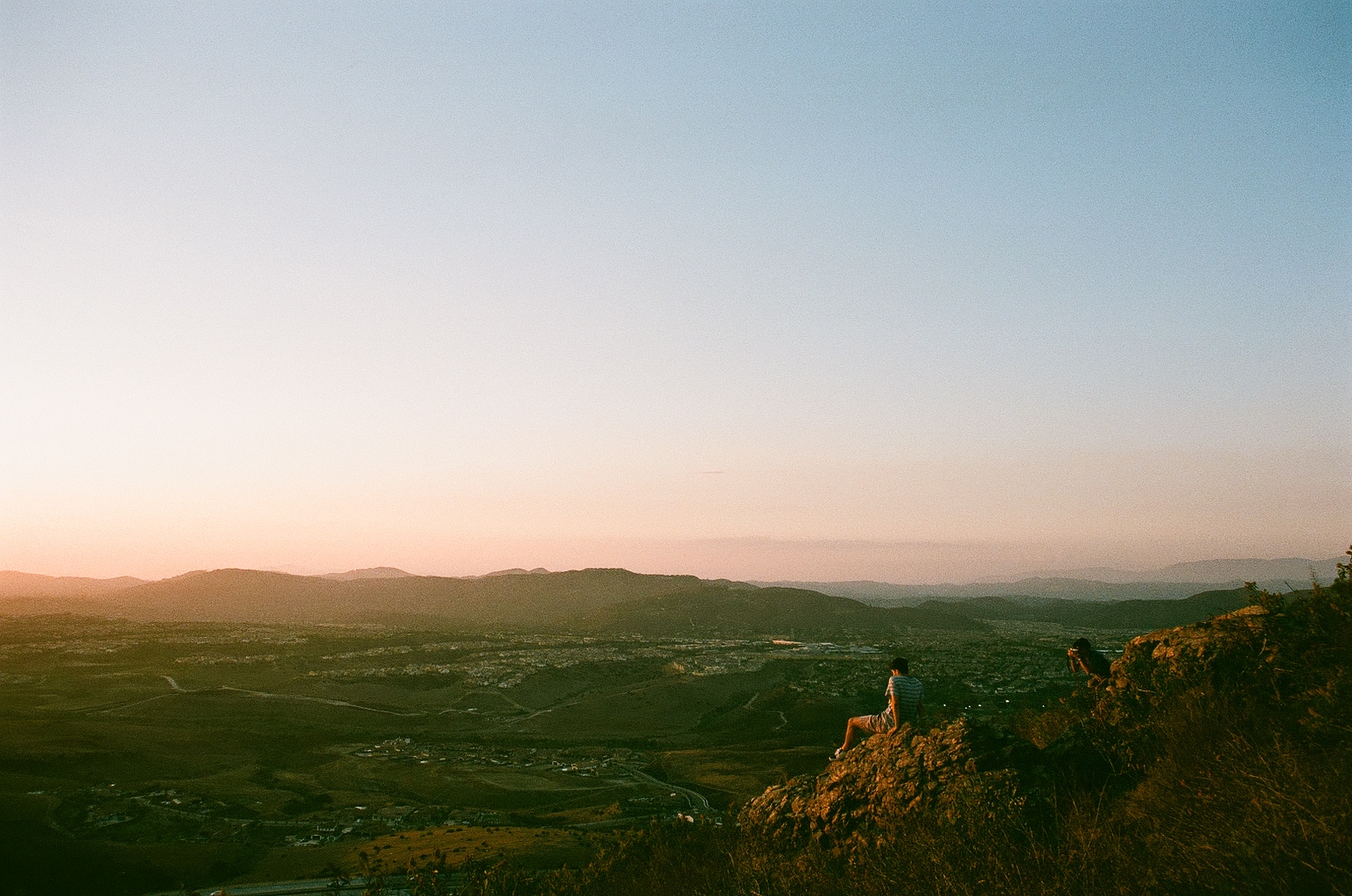 Advertisement
What else should I see?
There's a lot—San Diego is a big city. While I would focus your trip around the downtown/Mission Valley/Pacific Beach area, there are some must-see spots dotted around the city. Here are a few:
Balboa Park — This might be the centrepiece of San Diego. It's a big, beautiful park with a ton of museums, gardens and green spaces. If you have kids, go to the Reuben H. Fleet Science Center. If you like plants, check out the Botanical Building. If you want to centre yourself, go to the Japanese Friendship Garden.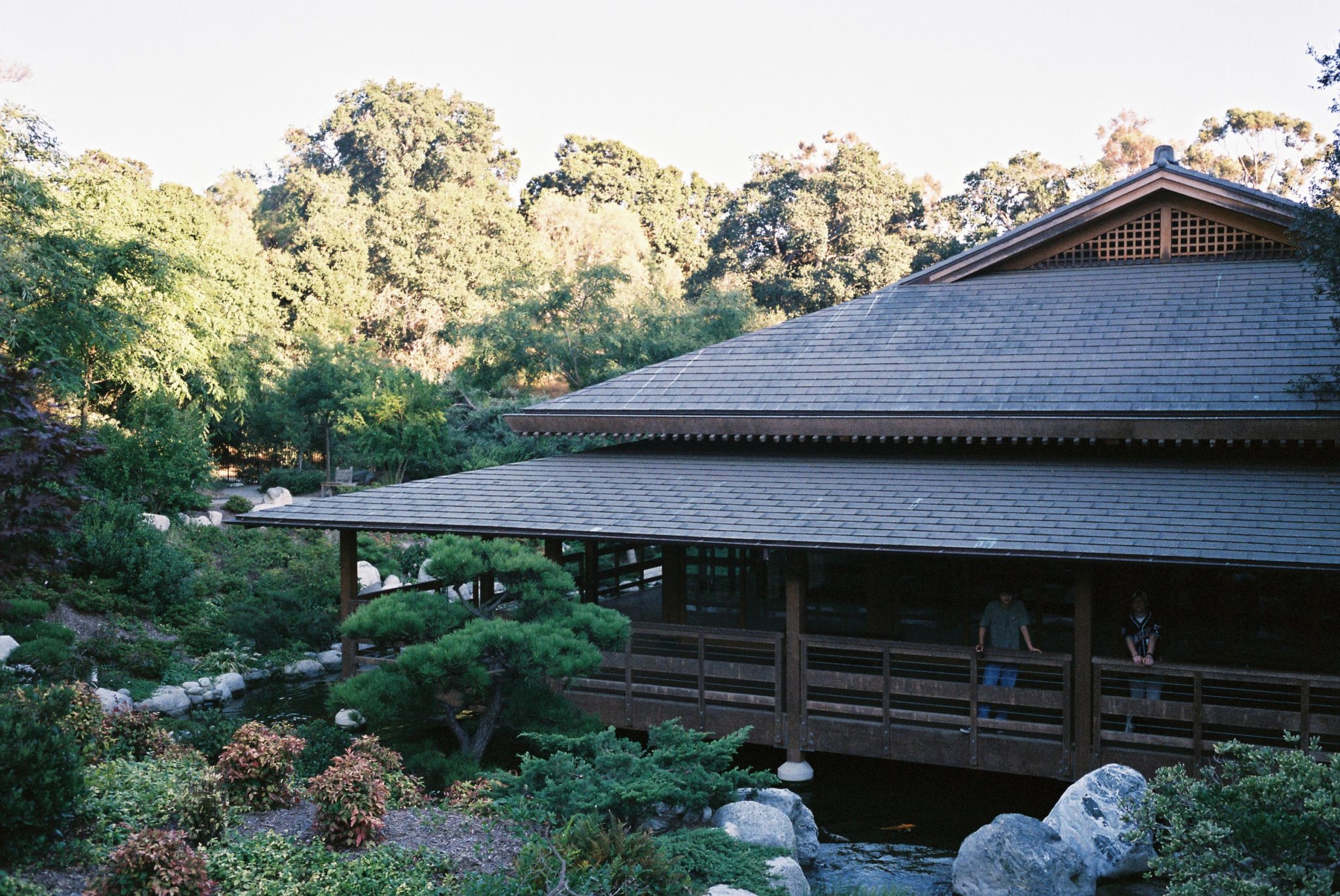 Old Town — The oldest community in SD, or so they say. It's really quaint and full of history. Consider seeing it aboard the Old Town Trolley, which is always a good time.
The San Diego Zoo — San Diego is known for its enormous zoo, located right next to Balboa Park. Lesser known is the Wild Animal Park, which is equally cool.
La Jolla Cove — If you make it to La Jolla, you will certainly make it to the Cove. There's swimming, snorkeling, surfing and plenty of other water-based activities. You'll probably see some seals and sea lions, too!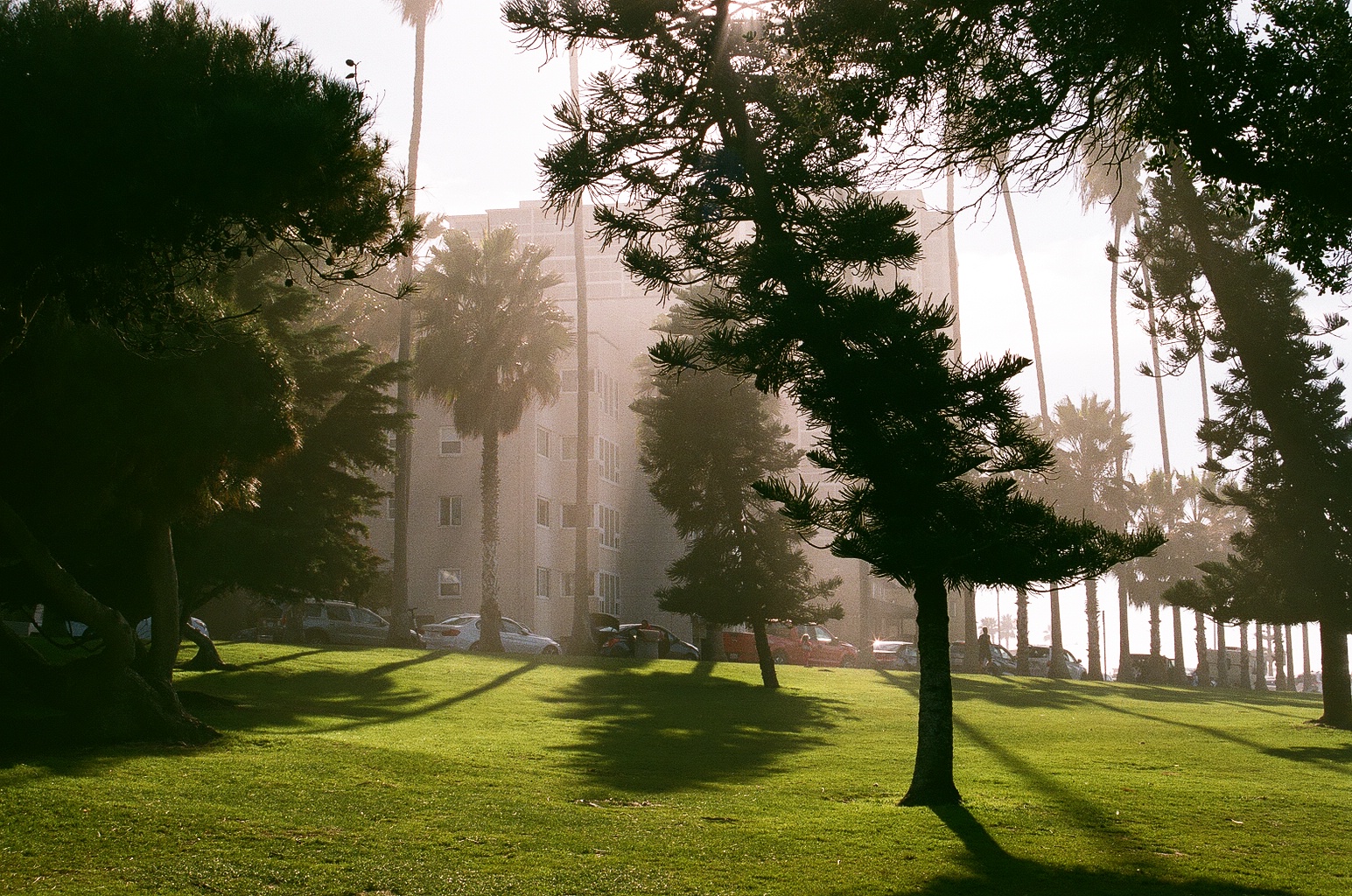 Advertisement
Little Italy — The Italian sector, centrally located downtown. Delicious food, farmers markets and beautiful lights at night.
Torrey Pines State Reserve — The most beautiful hiking in San Diego is in Torrey Pines. You can hike along the cliffs or take a walk along the beach, or do a mix of the two. It's great place to visit after a night of gorging on tacos and it offers killer sunsets, too. Torrey Pines also has an awesome glider port where you can watch hang gliders jet off the cliffs, or strap up with a pro and do it yourself! Don't miss this.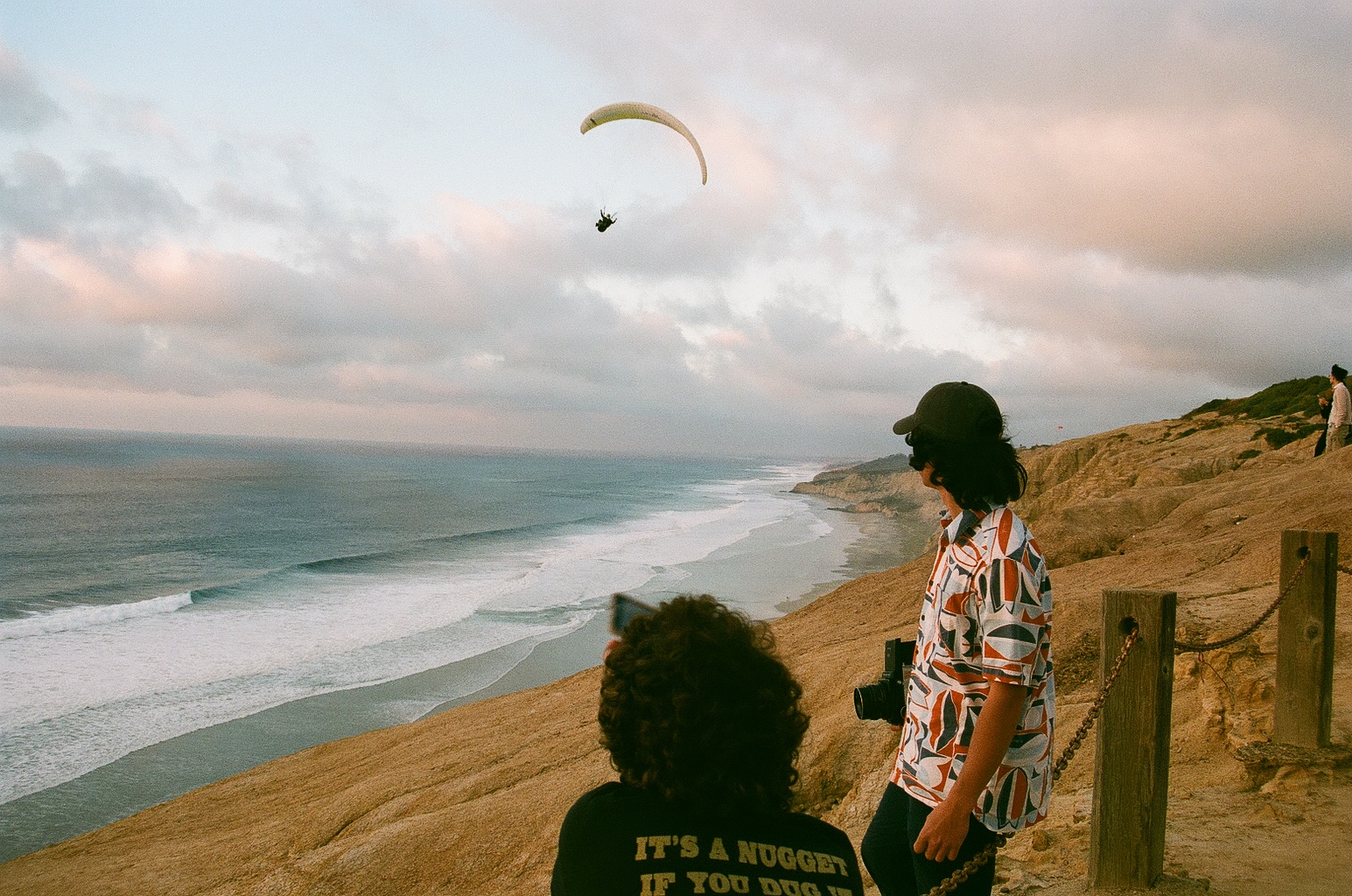 Del Mar / Solana Beach / Encinitas — These beach communities are a bit further north. All of them are beautiful. Like almost every beach in San Diego, they offer great waves for surfing, and are perfect for picnics.
Cabrillo National Monument — This one is less essential, but the Cabrillo National Monument offers a panoramic view of the city that is just a stone's throw from downtown. During low tide there are also some pretty incredible tide pools along the water here in Point Loma.
~~~
While it may not have all the glamour of Hollywood, San Diego is definitely worth your time. If it's not this year or next year, I truly hope you make it out to SD one day. I'll be expecting you!
Advertisement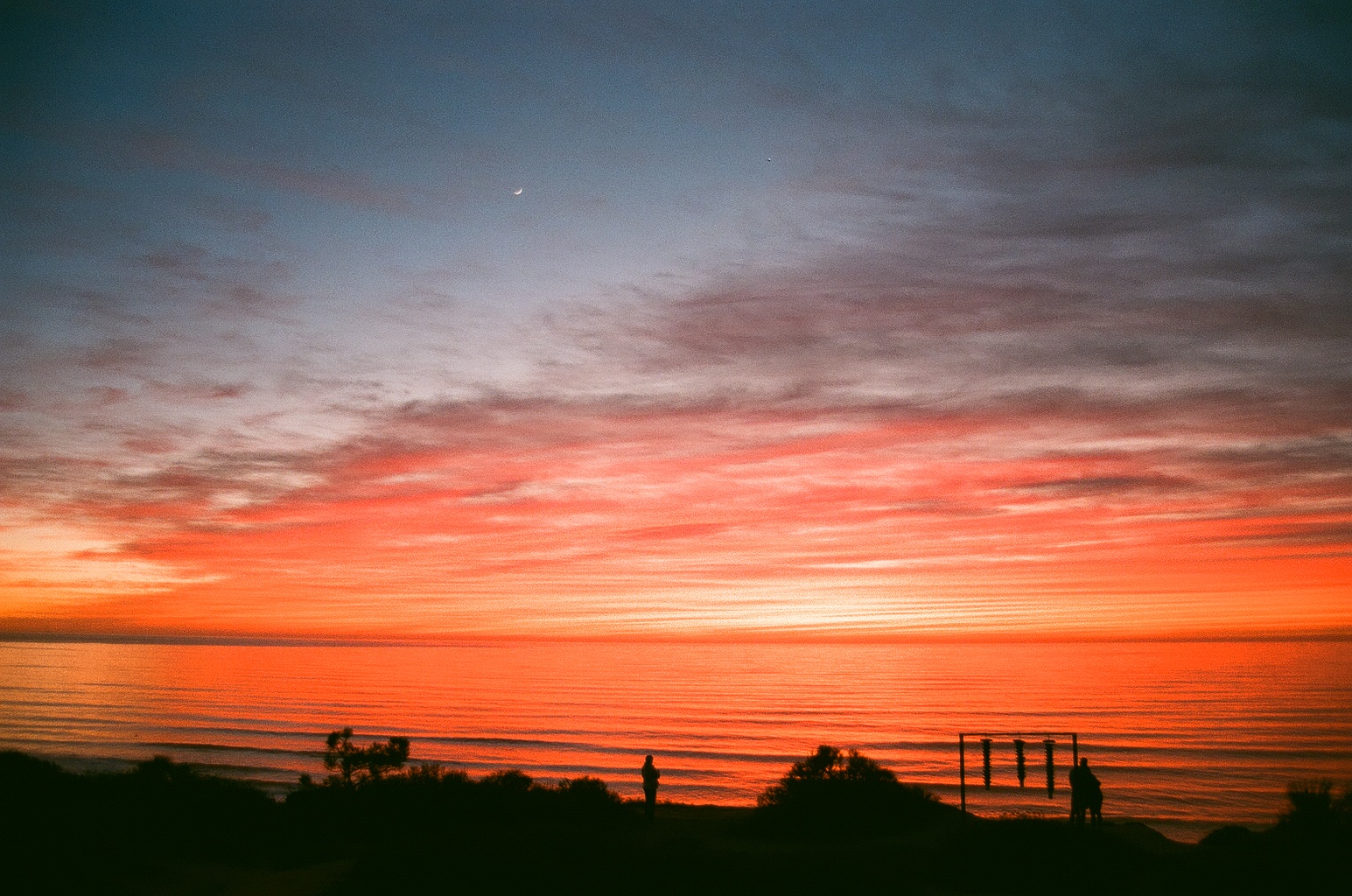 Photos by Dane Persky.