2019 heralds new designs and fresh ways of using technology.
A few years ago, we didn't have to worry about drones ruining our holidays or robots taking our jobs. Five years from now, this column will probably be composed by an artificial intelligence bot while I stand in the dole queue waiting for R2D2 to hand me food stamps.
Astronomers recently discovered radio bursts from outside the Milky Way, so hopefully aliens are on their way to provide a reset. Until then, the tech industry is advancing so rapidly it's difficult to keep up with innovations in AI, the Internet of Things (IoT), and 5G technologies. Now even cosmetic companies are getting in on the act. L'Oréal has introduced a wearable prototype that detects skin pH levels .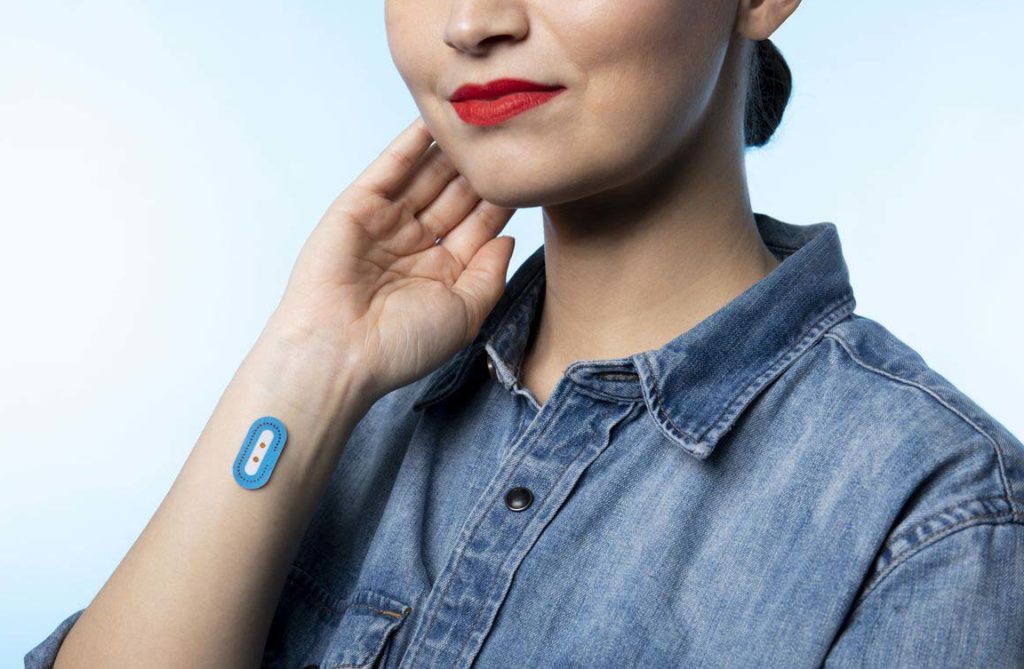 So in 2019, you might as well look pretty and tune into Jack Black's new YouTube channel (it's brilliant) while waiting for your inevitable extinction. Maybe it's because you're worth it.
Virtual assistants
In the beginning, virtual assistants could tell you the time and answer questions about the weather. The dullards. Now the Siri's of the world have evolved into sophisticated necromancers whose powers encompass multiple devices. In 2019, they are spreading their wings further. Samsung, for example, is infusing Bixby into its televisions, refrigerators, washers and air conditioners.
Advertisement
Google is following suit. It's building an entire ecosystem for Assistant. Some of its innovations in 2019 include an new auto-translation feature for the Google Home Hub, which it's trialling at hotel desks. Assistant will let you check in for flights too.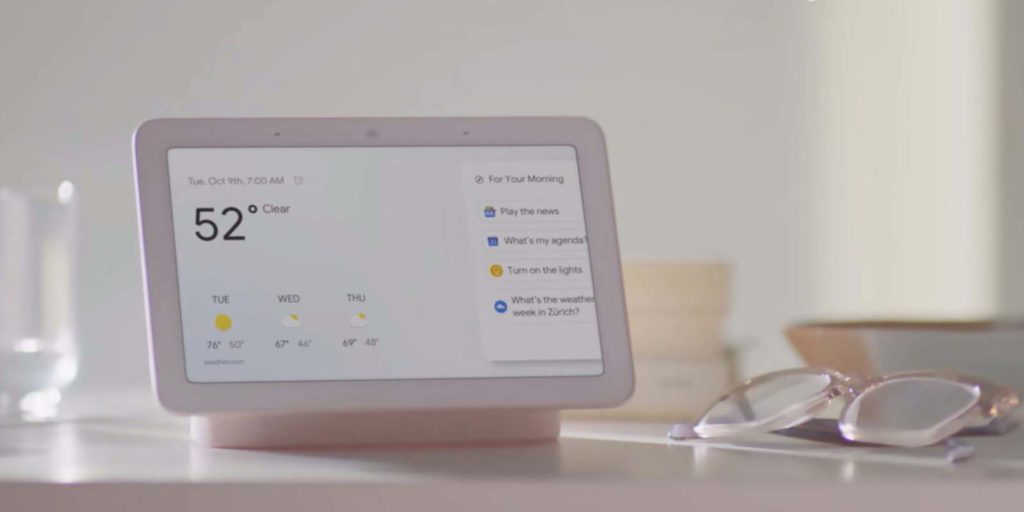 Tech companies are building connected homes, block by block. We're not at the stage where washing machines can give us back rubs, but Amazon is introducing a smart microwave this year that connects to Echo devices over Bluetooth. AmazonBasics Microwave (pictured above) has a built-in Ask Alexa button, so you can make culinary demands and programme quick-cook voice presets. Google's Assistant has been handy for road navigation and other AI butlers are now venturing behind our wheels. Samsung's Bixby will soon be able to tell you how much fuel there is in your car, and set the vehicle's temperature, before you've got out of bed.
Amazon is hitting the road in 2019 too. Its Echo Auto portable devices will be able to connect to Alexa, via your phone, for navigation and to play music through the car speakers.
Audio
2019 is all about the art of noise. Sony is developing 360 Reality Audio, a music experience that supposedly bathes listeners in music. Sony has recorded a number of live acts - including Kodaline, The Wombats, AJR, and Good Charlotte - to showcase its new sound. Sony audio products for 2019 include: an Extra Bass portable speaker range; outdoor party speaker, the GTK-PG10; and Sony Glass Sound Speaker, LSPX-S2, which sports eight-hours of battery life.
Advertisement
Amazon brings the noise with a new version of Echo Dot smart wireless speaker, apparently 70 per cent louder than the previous model. Also, the Echo Sub, which pairs with an Echo to deliver extra portions of bass in your face.
Wireless playback and active noise cancellation are prerequisites in this year's headphones. Dip your ear-holes into Sony's WH-1000XM3, which are optimised for Amazon Alexa so you can ask your indentured servant to play songs.
Listen out for the glorious sound of Audio-Technica's ATH-ANC900BT headphones. These cans have three separate noise-cancelling modes, brag a 35 hour battery life, and cost €299. Audio-Technica is also launching ATH-ANC100BT: a pair of wireless ear-buds for €99.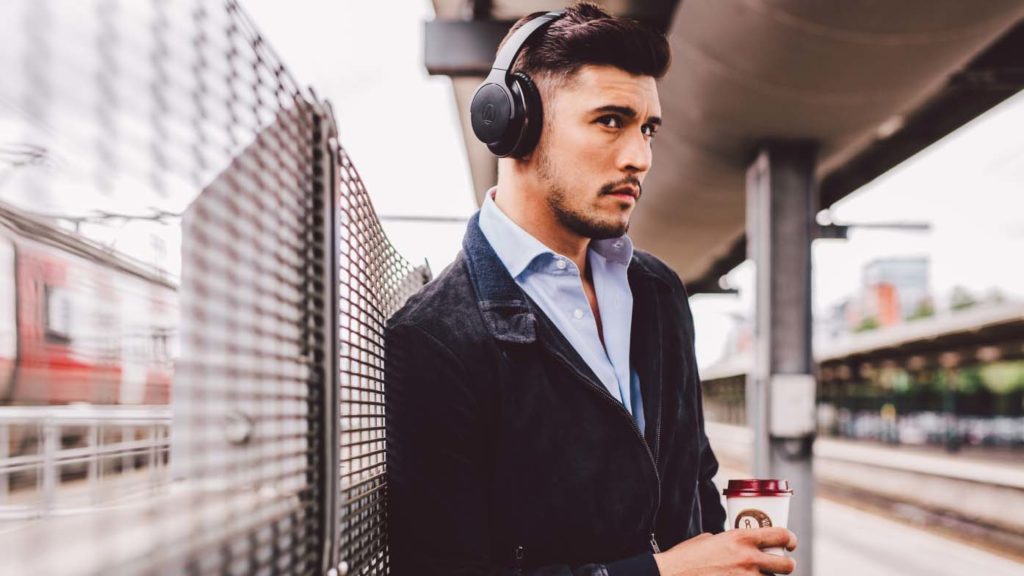 If that hasn't got you in a spin, check out PS-LX310BT, Sony's new turntable. Vinyl never went away, you see, it was just taking a break.
Foldables
Advertisement
Our latest squeeze isn't squeezy phones. We've already massaged Google's pliable Pixel 2 and HTC's U11. Instead, 2019 is all about bendy stuff: or, as overly-paid marketing people call them, "Foldables". Google leads the way with a bunch of bendy Android devices. Huawei is in hot pursuit with its own foldable handset, followed by Lenovo, Xiaomi, and LG.
It's not just phones. Microsoft has hinted at a foldable Surface device, while LG is working on a television that rolls up into a box. "Gimmick!" I hear you cry. Maybe, maybe not.
The foldable concept could potentially allow users to stick a tablet in their pocket. The Royole FlexPai - a name that suggests a woman's sanitary product rather than a gadget - sports a foldy 7.8" screen. Samsung's upcoming Infinity Flex folding phone, meanwhile, also has a tablet-sized screen that can be folded to fit in tight spaces. Prison guards should be on alert.
Cameras
Size is everything in 2019. Lexar just introduced a one terabyte SD card: more memory than most people have in their heads. As well as increased storage, cameras in 2019 are diving into the mega high-definition of 8K and going full 360 degrees. Sharp beat the big boys with its 8K Video Camera, which features an Olympus 40-150mm lens, and delivers 8K resolution at 30fps. Sony, Panasonic, Canon and Nikon are releasing equally powerful snappers.
Mirrors, meanwhile, are yesterday's news. The mirrorless Panasonic S1 and S1R, which feature HDR functionality, and respective 24MP and 47MP sensors, are out in March. Nikon is introducing an autofocus, which locates and tracks the eyes of a person in the frame, to its Z6 and Z7 full-frame mirrorless cameras.
But it isn't all about expensive pro equipment. The Canon PowerShot G7 X Mark III and G9 X Mark III promise ideal holidaying fare, and Kodak is keeping it real with a new Instant Camera range that lets you print a copy of your image (and save snaps to an SD card).
Advertisement
Events
Expect more make-up than a clown convention at this year's Dublin Comic Con, where cosplayers mingle with the stars. Alongside TV and movie celebs (including Michael Cudlitz from Walking Dead, and Pom Kentieff from Guardians of the Galaxy), videogame fans will have plenty of distractions at the Dublin Convention Centre, where the event takes place on March 9 and 10. Irish game developers will showcase their wares. There will be virtual reality tournaments, classic arcade machines, old-school Nintendos and PlayStations, a dedicated tabletop and card gaming area, and a console and PC gaming zone with Fortnight tournaments. Get your game on at www.dublincomiccon.com.