Snail Mail's Lindsey Jordan was a teenage indie sensation. But she's grown up, had her struggles and poured all the pain and excitement into her incredible break-up album, Valentine. She talks about the rigours of the road, learning to be the boss, and what she has in common with Billie Eilish and Clairo. Interview: Ed Power Photography: Tina Tyrell
When Snail Mail's Lindsey Jordan left rehab she knew things were going to be different. Early in her career, the 22-year-old Ellicott, Maryland songwriter had made a virtue of ambivalence. To understand her songs, you had to unpick the nuances and climb inside the metaphors. But as she stepped blinking out into the light late last year, clean, healthy and free, she understood the time had come to be more honest. 
"Oh, I can say these things that are kind of fucked," she says over Zoom from her apartment in Manhattan's East Village. "Like dropping the information that I was in rehab. I was very unsure about that. But then I was like, 'I really want to say something about it'."
This change of perspective comes through gloriously on Snail Mail's masterful second record, Valentine. Amid spirals of '90s-style indie riffage and passages of brooding, deliberative murkiness, Jordan opens her secret diary of trauma and angst. "Post rehab, I've been feeling so small," she laments on the grippingly dissonant 'Ben Franklin'. "I miss your attention, I wish I could call."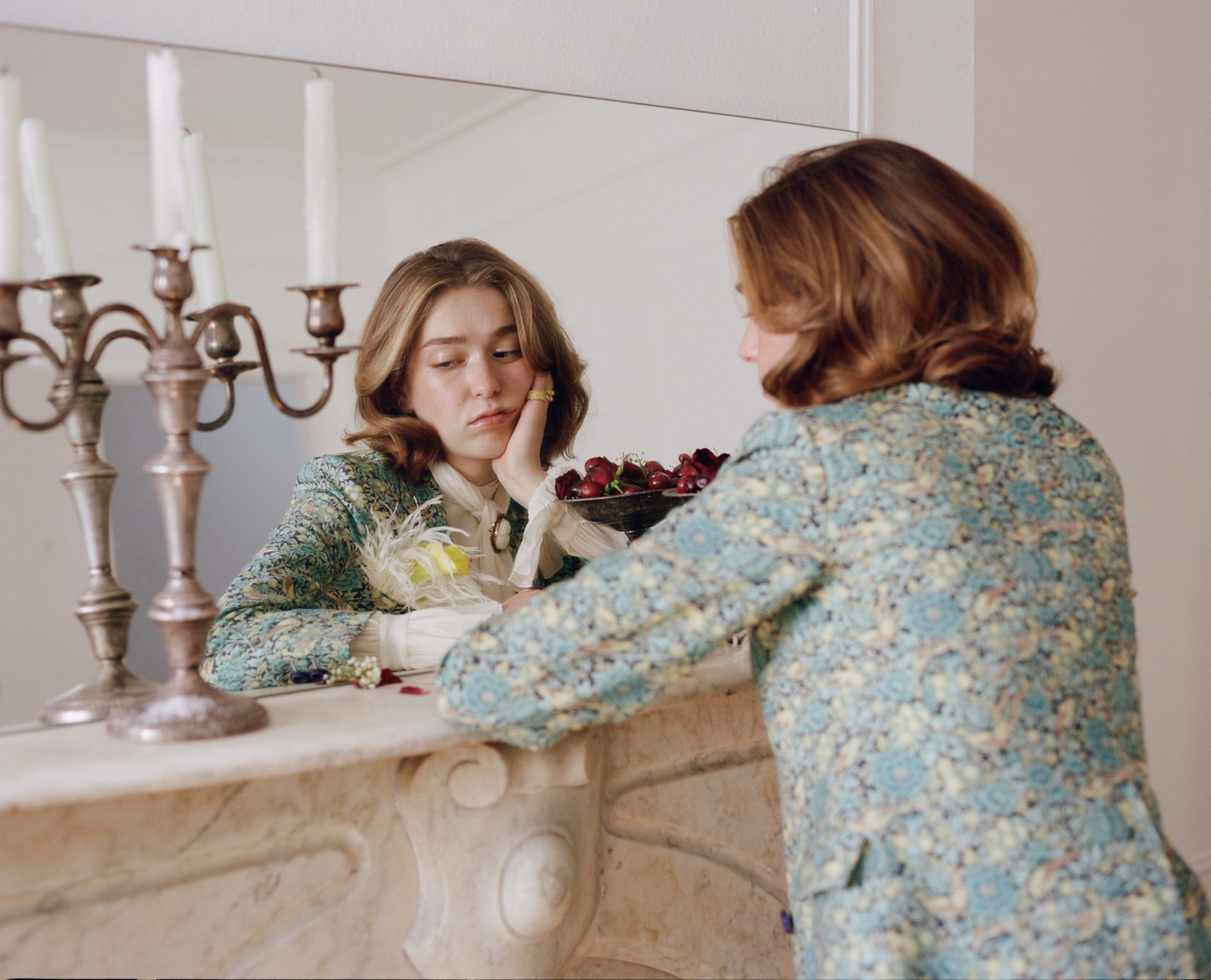 Valentine isn't just about Jordan, one of the most acclaimed young songwriters of her generation, going away and getting her head together. It's also a break-up album addressed to a paramour from whom she parted on highly painful terms. Or, as she sings on the title-track, '"Can't love for both of us / You've gotta live and I gotta go".
Advertisement
"It's absolutely a heartbreak record," she says. Lush, her 2018 debut, was hopeful and innocent, she feels. Valentine is something else – the storm after the calm.
"A lot of Lush is yearning. The feelings on Valentine are based much more on experience. It's about experiencing love and losing it, and seeing the difference between what it is like to imagine adult life and what it is to live through it."
Rehab came about after years of touring and a tumble into the excesses that are too often bound up in the mythology of life on the road. Wearing a lemon-hued knitted sweater, her living room full of books and guitars, it's hard to picture Jordan as a hardcore hedonist. But by November 2020 she needed to straighten herself out. 
"I went to rehab in Arizona for 45 days," she told Pitchfork. "I was dealing with a unique set of circumstances and challenges rooted in being so young when I started. I needed to hit pause. I was not in any kind of shape to continue doing Snail Mail stuff. Luckily, I had people around me that love me, and the place that I went to had a lot of answers."
She'd already started writing Valentine – and had vague plans to continue working on the project during her stay. In rehab, though, there was an emphasis on stepping outside everyday life. 
"They really want you to be present and focused on getting healthy," she says. 'Having your mind elsewhere – you could almost kind of get in trouble for that. I found that the best thing I could do was just be present. You got to do what you got to do."
Afterwards, she went to Durham North Carolina to work with producer Brad Cook, a member of Aaron Dessner's Big Red Machine and collaborator with Bon Iver, Waxahatchee, and The War On Drugs. It was the fresh start she needed. 
Advertisement
"I was making changes and had so much more energy and clear headedness. And I'd moved out of my shitty apartment. Being in an environment that was comfortable and healthy, I did some of my best writing."
Jordan isn't one to complain but she'd been through an overwhelming few years. She was still at high school when she wrote the bulk of Lush.
Initially a creeper hit, it surfed a calm swell of positive reviews and word-of-mouth fandom. And it located her as part of a wave of new female indie talent, alongside Soccer Mommy with whom she collaborated on a cover of Goo Goo Dolls' 'Iris', and Mitski.  
These were artists who took the best of '90s indie (Belly, Liz Phair and early Sleater Kinney). And then incorporated a love of the pop stars they had grown up with in the early 2000s – Avril Lavigne, Blink 182, My Chemical Romance. 
It was a wonderfully quixotic mix. But hardly the stuff of insta-stardom. Or so Jordan thought. But then, halfway through 2018, Rolling Stone named Lush one of the best 50 albums of the first six months of that year. And boom – the whole world wanted a piece of her.
Not long afterwards, Billboard included Jordan in its 21 Under 21 countdown of hot new talent, alongside Billie Eilish and Khalid. This wasn't indie stardom. This was the big time.
"I don't have any friends who are new artists. If I did, I would tell them to be really cognisant that burnout is a real thing," she reflects. "It's much easier in theory to say 'yes' to everything when you think that everything is make-or-break for your career. What I've learned from experiencing all that stuff is that I am the boss. I do need to behave like the boss. I have to set boundaries with what I can and can't handle."
Advertisement
Jordan's mother runs a lingerie store in Baltimore; her father works at a publisher of school textbooks. When Jordan was at high school, they supported her musical ambitions. But there was always the expectation she would go on to college and she had, in fact, been accepted into St Joseph's College Brooklyn shortly before Lush came out.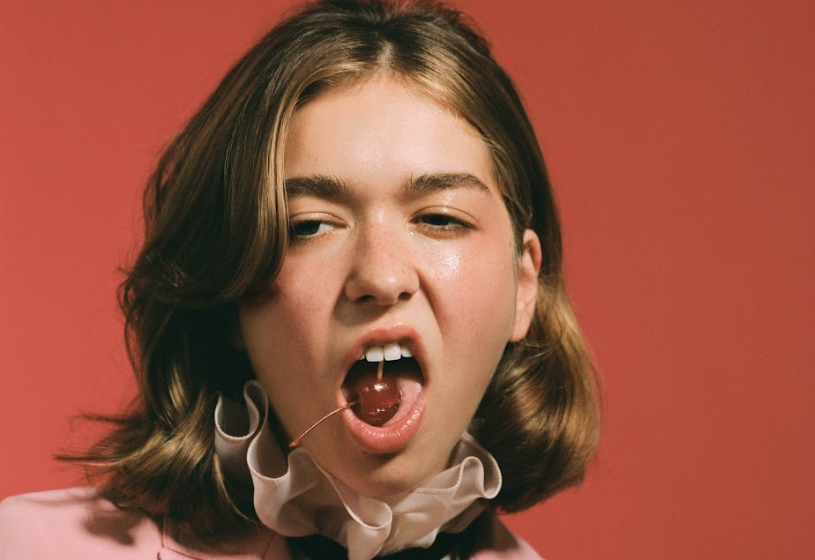 "I had a very promising future in school," she nods. "I was a really good writer. That was something I had potential in. But my parents were never not supportive about music. They would drop me off at shows before I was able to drive. And once it started to happen [career-wise], they were like, 'oh yeah of course –  you're making this happen for yourself'. They're really proud."
She doesn't regret touring herself into the ground, exactly. She had a blast. And look at how far it's got her. But that isn't to say she'd advise anyone to follow the same path. 
"Human beings have limits," she says. "Even if it's something as great as going on tour. You can't eat too much candy." 
Hot Press wonders if she's listened to the new Billie Eilish record, Happier Than Ever. Musically, she and Eilish of course inhabit different universes. But both had success at a young age. And each clearly found the attention that followed slightly overwhelming. 
"I have so much respect for her," she says. "And Clairo. They are discussing fame and burnout. And I have so much respect for the fact they are talking about that stuff."
Advertisement
• Valentine is out now. Check out the album review on hotpress.com