Forever Young Festival - Andy Bell: "True trailblazers like Sinéad O'Connor aren't recognised until years later"
Forever Young-bound Erasure legend, Andy Bell, discusses London Pride memories, supporting David Bowie, his love for Sinéad O'Connor and more.
Few pop legends are as lovely to speak to as Andy Bell. The 59-year-old LGBTQ+ icon shot to fame in mid-'80s London as lead singer of the synth-pop duo Erasure, best known for massive feel good anthems like 'A Little Respect', 'Oh L'Amour', 'Sometimes', 'Always' and 'Love To Hate You'.
The ever-prolific pairing also includes songwriter, producer and keyboardist Vince Clarke, previously known as co-founder of Depeche Mode and a member of Yazoo. With over 25 million albums sold worldwide, no one can argue with their legacy.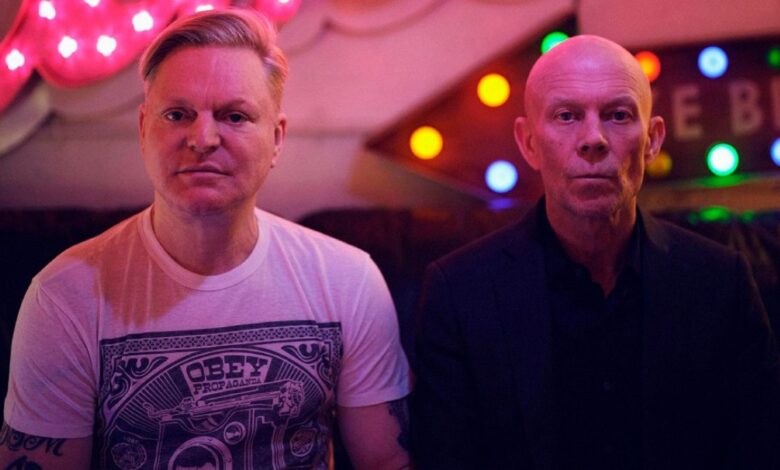 Speaking to vocalist Andy Bell on the phone from Majorca, Spain with his husband Stephen Moss, the affable talent is in flying form ahead of his scheduled appearance at Forever Young festival in Kildare this June.
"We're leaving at the beginning of June to start rehearsals, but I'm looking forward to doing a few shows! The last time Erasure toured in 2021, it got cut short. We didn't get to play Ireland, unfortunately," Andy recalls. "The time before that was Dublin at the Olympia Theatre in 2017, so it's been a while. We supported Robbie Williams at the Aviva Stadium a long time ago as well, but we're used to the Olympia Theatre. All the staff are lovely and it feels very familiar to us. I really like playing there, mainly because we know everyone!"
Advertisement
Bell informs me that Erasure won't be flying solo in terms of an entourage.
"We always invite our family, and our friends fly out from America!" he laughs, good-naturedly. "They get drunk for the whole day! We've got people flying over to the Ireland shows this summer, and crowds can expect all the hits, an in-house band and newer material from The Neon. We've got a few days in between shows so there'll be some sightseeing. I didn't realise Kildare isn't far from Dublin!"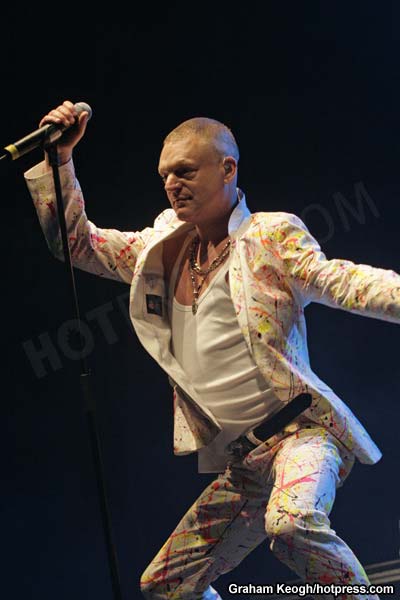 Does Andy have any favourite festival memories as an attendee?
"For me, the early gay Prides in London. We had one on the River Thames on the Southbank. You didn't have to pay, it wasn't cordoned off. I was just sitting on the grass, and I remember Lily Savage was performing. We shared a trailer with the late Paul O'Grady. Bananarama were playing and Sinéad O'Connor was there with her little boy, Jake. She asked if I'd watch him for a few minutes while she went around and looked at all the stalls, which I did. Then Divine (Harris Glenn Milstead) came down on a barge on top of the River Thames singing 'If You Think You're A Man'," he laughs.
"That was a long time ago, probably '86 or '87! We were out on a pub crawl a few years ago in Dublin, and I was with Sinéad," Andy adds, warmly.
"I love her. I wanted to give her support after they binned her off at the Bob Dylan concert. I said to her, 'Nobody deserves that kind of behaviour, it was outrageous', and she said, 'No, I did the wrong thing'. I told her she absolutely didn't! You get these people who are true trailblazers and people don't realise until maybe ten or twenty years after."
Advertisement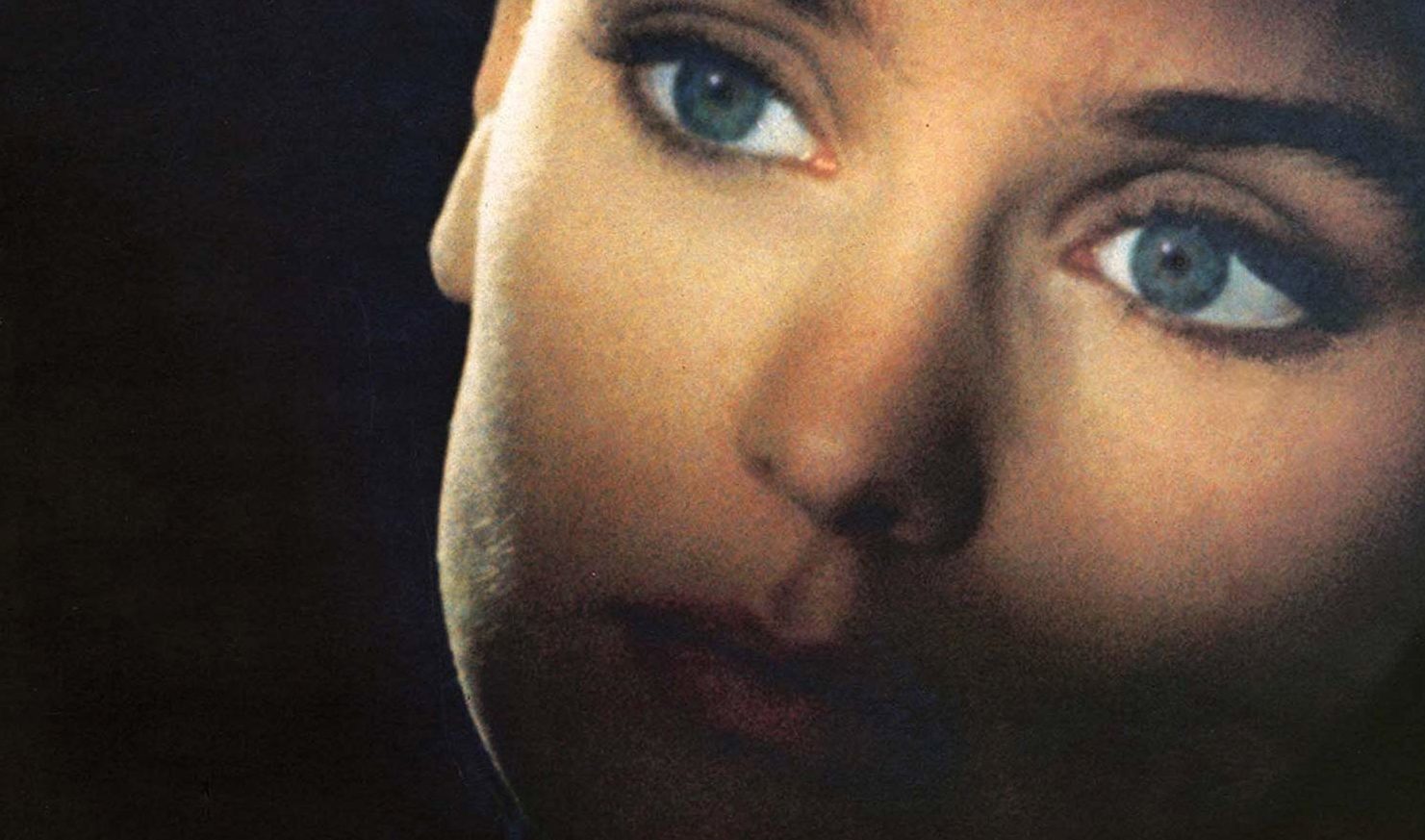 Andy Bell's personal trailblazers are an eclectic mix of genres.
"Jimmy Sommerville from Bronski Beat, The Ronettes - my mum's favourite band - Elvis Presley, Blondie and The Tourists before they became Eurythmics," the Englishman lists off. "I've met Debbie Harry a few times, she's really lovely. They're always very kind. We had a lot of homophobia earlier on. I remember supporting David Bowie in Brazil, and the whole audience was shouting 'whore' in Portuguese at me - throwing water bottles and other things. The whole back of the stage was lined with military police to protect us. I couldn't believe it.
"We had to run straight to an MTV interview after the show and I was about to lose my temper, and Vince just put his finger up to his mouth to shush me," he laughs. "It was the scariest thing in the world. Thankfully, I had a forcefield around me and I didn't get hit. We were supposed to line up to meet Bowie in the corridor but we actually said no!"
Given the gig circuit, Erasure are very familiar with fellow headliners Bananarama.
Advertisement
"We see them all the time!" Andy grins. "I love them, I've bumped into Sara and Keren a lot. I'd be happy to hang out with them, but it all depends on who's playing on your day. We're chuffed to all be still performing and healthy when we meet up. Vince has already made the new Erasure record so he's waiting on me to vocalise it. He's a workaholic, that man!"
Forever Young Festival returns on July 14-16 on the luxurious grounds of Palmerstown House Estate, Kildare.
Read the full Forever Young special in the new issue of Hot Press, out now.