Serving superb, high-end Chinese fusion dishes, Hang Dai is one of the finest – and buzziest – restaurants to open in Dublin in years. We talk to owner Will Dempsey about delivering the same quality fare for home eating – and his ambitious plans for the future. 
It's no secret that of all the industries affected by the Covid-19 pandemic, the restaurant sector has been among the hardest hit. Like a lot of great eateries, Hang Dai – serving brilliantly inventive high-end Chinese fusion dishes – has had to adapt its business model dramatically in order to continue doing what it does best.
"I just came from a meeting with the team," says co-owner Will Dempsey, speaking over the phone. "We're looking at doing a massive menu change, which always kind of scares me as a business owner, because you sometimes have to get rid of things that people love.
"But there are times when you just have to go for it," he adds. "Because if you don't, you're just one of those places that has the same stuff on all the time. And that's not really what Hang Dai is about."
The restaurant is currently offering a superb selection from its regular in-house menu for takeaway, striving (and succeeding admirably, we might add!) to incorporate the original energy and inventiveness of the restaurant into an at-home experience. There is just one downside...
"We're just too busy," Will laughs. "We can't keep up with the demand. Which is a nice problem to have, but we have a small kitchen designed for a restaurant with a certain amount of customers in it. And on a Friday and Saturday night here now, it's just absolutely nuts. If I were to take all the orders that have been coming in, I'd probably need 15 chefs, and a kitchen three times the size."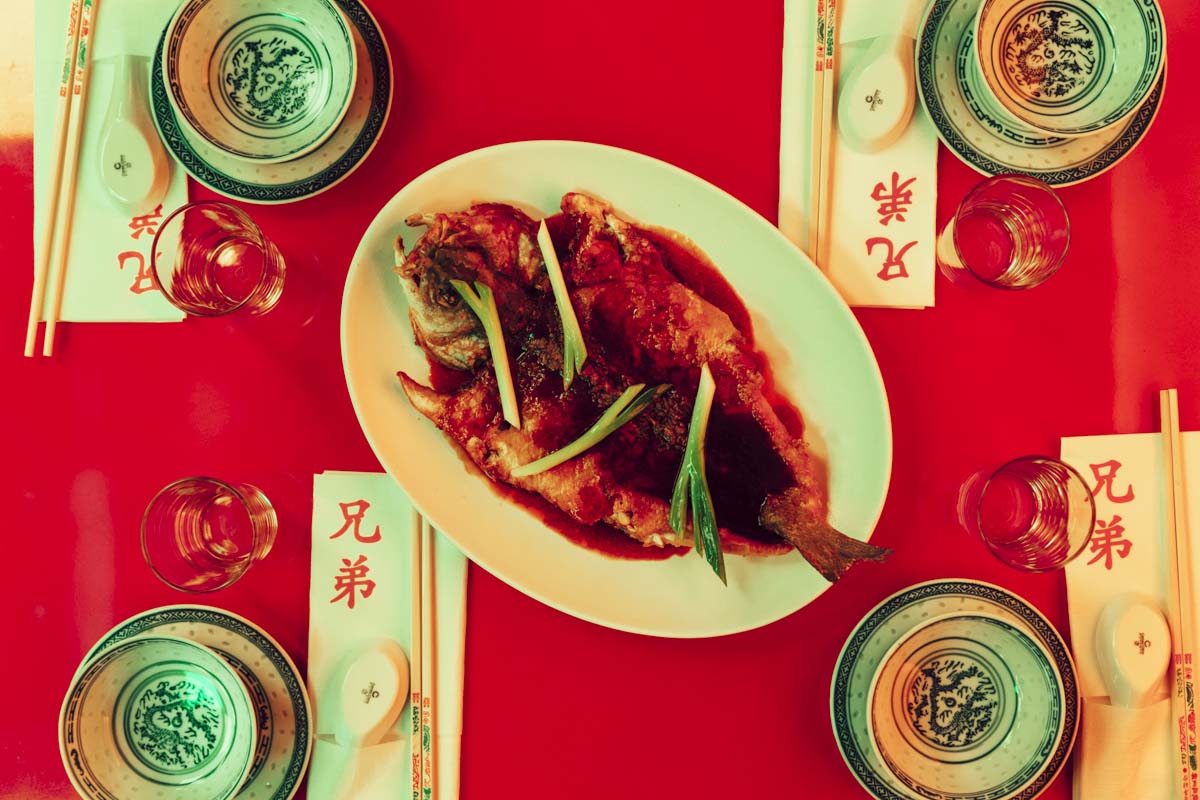 It's important, in other words, to try to manage the demand effectively.
"The worry is that you'll get pushed into a scenario where you're trying to keep up with the quantity that's coming in, but that affects the quality," Will smiles.
Determined to ensure that the food remained best-in-class, Will and his partners made the tough call to stop and reassess.
"The first two weeks of January, we said, 'Okay, stop. Switch off Deliveroo, switch off Just Eat'. It's not about money here, it's all about the quality of what we do. The last thing I want is for what we do as a takeaway to affect what happens when we reopen as a dine-in restaurant."
No need to worry on that score, methinks. In the restaurant, the vibe rests somewhere between suave dining experience and after-hours club – with DJs playing regularly throughout, and after, dinner service. But at the heart of Hang Dai's success is the fact that the food is simply delicious.
"Our menu is not your typical Irish-Chinese menu," Will says. "For example, our Kung Pao chicken is called 'Kentucky Fried Kung Pao Chicken', which means the chicken is prepared in a different way. It's double fried. Hang Dai is a mix. There's traditional Chinese dishes that aren't altered, but then our head chefs will go, 'Why don't we use that sauce with this thing?', and they'll turn the recipe upside down. It modernises it, in a really interesting way."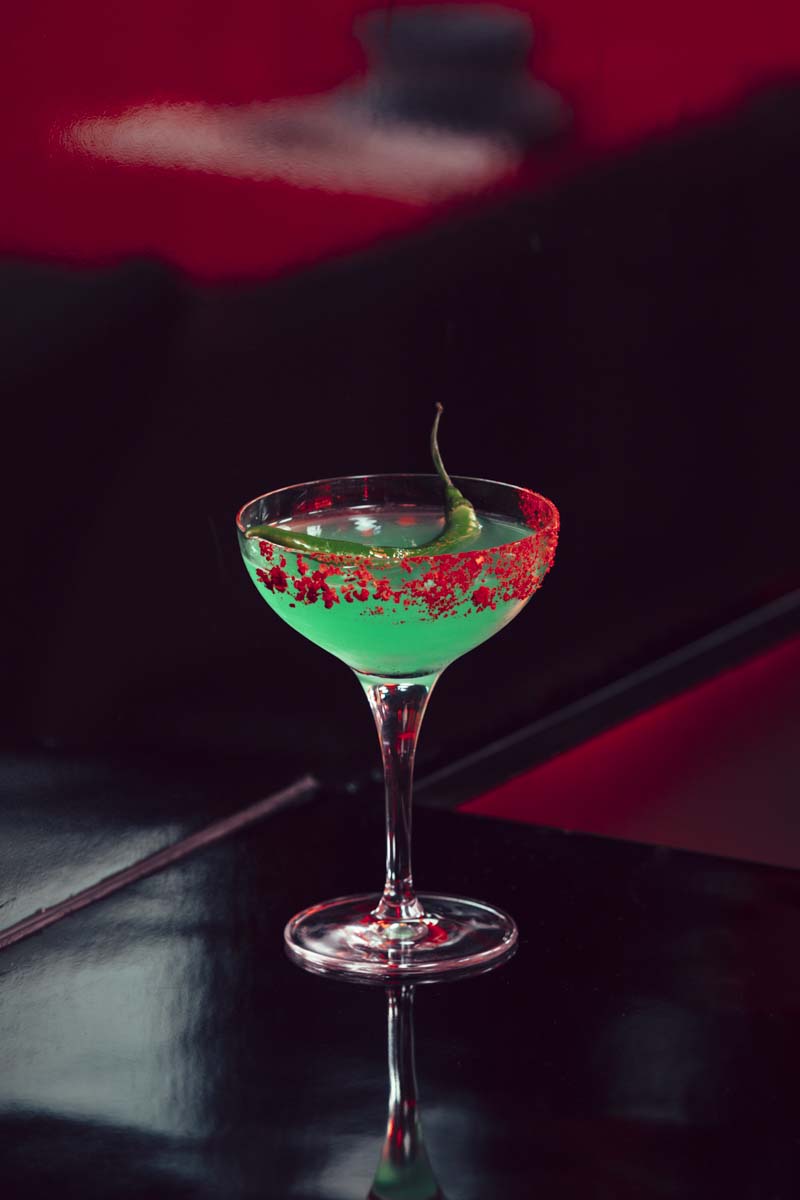 A selection of the house cocktails are also available on the takeaway menu.
"Our cocktails are very popular in the restaurant," Will observes. "So Aaron Davis, who is our bar manager and mixologist, sat down and kind of tweaked some classics."
Our favourite is the spicy margarita, which is offered in single-serve bottles – or in a large, litre-size bottle.
"You shake it," says Will. "All you need is ice and a nice glass. It's pretty much what you'd get in the restaurant. And we do a Disco Meal Deal, if you want to get dinner for two, with starters, mains and cocktails."
Disco meal?
"We've got these disco balls, which I got from China – people are loving them!" laughs Will. "They ring and ask for them all the time."
In lockdown, I guess, people want things that make them a little bit more cheerful.
"Exactly," Will agrees. "It gives them a feeling of being 'out' at home. Of doing something different. That was really in our minds when we planned out the takeaway cocktails and the Disco Meal Deals."
So, the unique experience of eating in Hang Dai is still alive and kicking!
"Hang Dai has a lot of style," Will says. "It's got the disco ceiling, the high-end sound system. So we had to make sure that no one would ever be able to say, 'It's all about style, it's not about the food'."
That determination has paid off – in spades. Karl Whelan, Hang Dai's executive chef, worked in three-star Michelin restaurants in France for much of his career, and head chef Adam Dunne was with 777 before joining Will and Karl.
"These are really well-qualified chefs," Will says. "Hang Dai was about merging that with what the Chinese cooks in the kitchen, and coming up with something cool, something that we could really stand by, where people aren't just going: 'Wow, look at the place'. It's vital that they're also going: 'Wow, doesn't it taste amazing?' To me, it's about a multi-faceted experience. All those boxes need to be ticked."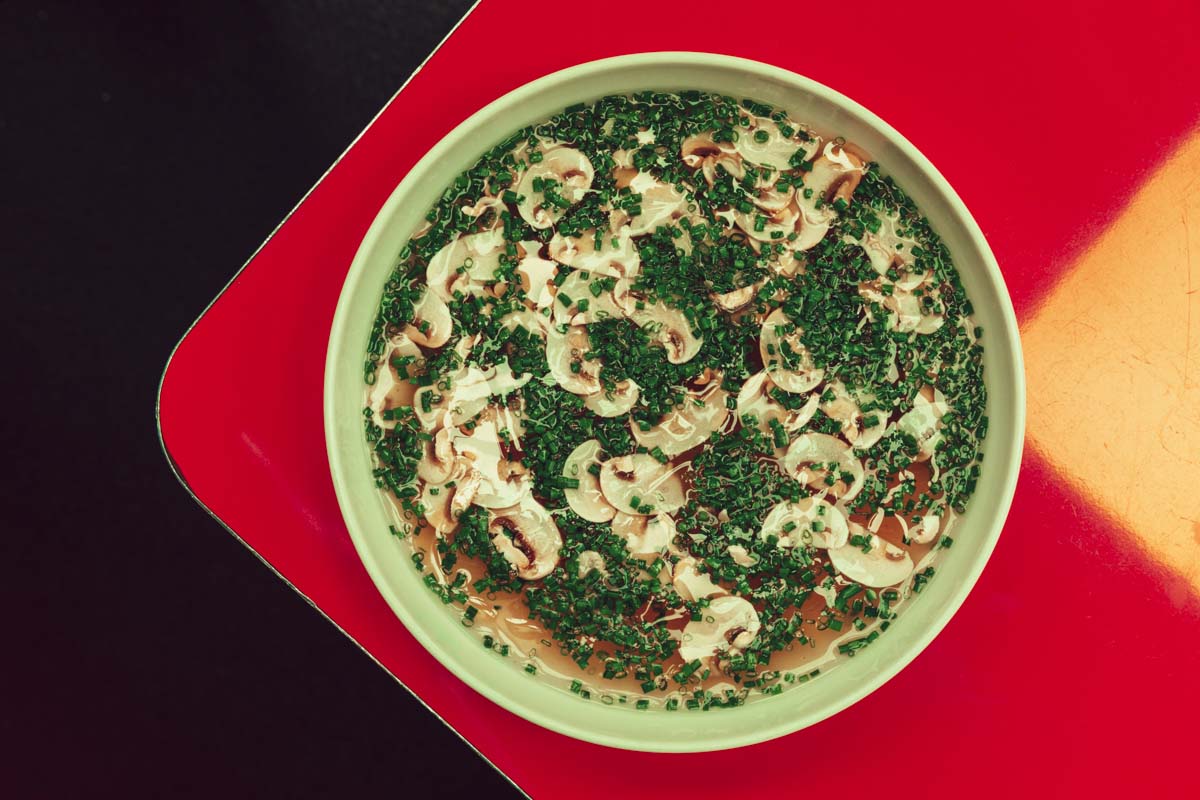 And what's in store at Hang Dai when they're allowed to resume in-house dining?
"Hang Dai was also always about having a bit of an after-hours vibe," Will says. "If we're allowed to have a packed restaurant and people on a dancefloor, the music will definitely come back. That's a big part of what we do here. I had loads of great things in the pipeline, before the pandemic.
"We were looking to get some really cool international DJs in, and I had an idea for actors or movie directors who collect records to come play music while you're eating and afterwards. I was trying to bring in a soundtrack to an evening. We could even turn it into a ticketed type thing with musicians. I think it would really take off.
"But our main focus will be to open back up for dinner service as soon as possible. We've got an outdoor area upstairs in our Gold Bar – a lovely little terrace that gets the sun all day. I hope we can have people out there during the summer."
Book us a table now! That sounds like a wonderfully inviting prospect.
• For now, make sure to check out Hang Dai's takeaway menu at hangdaichinese.com