Electric Picnic Comedy Tent: "Many festival-goers refuse to budge from this tent for the duration of the weekend"
There will be giggles and guffaws galore as serious funny business is gotten upto in the Electric Picnic Comedy Tent. Here's a selection of the must-sees…
As Picnic head honcho Melvin Benn says in this issue's Hot Press Interview, there are many festival-goers who position themselves next to the Comedy Tent and refuse to budge for the duration of the weekend.
And for good reason, with a gaggle – or should that be a giggle? – of Ireland's finest stand-up talent and some welcome foreign interlopers appearing on the Saturday and the Sunday, many of them fresh from the Edinburgh Fringe Festival.
MC-ed by the human dynamo that is Bingo Loco host Adam Burke, the headlining turns include the proud owner of not one but two BAFTAs for the genius Black Books, Dylan Moran.
Advertisement
Also due to star as Uthrok One-Nut (sounds painful) in the upcoming Netflix blockbuster, The Witcher: Blood Origin, the Navan native's observational comedy is shot through with a dark surrealism that has taken him as far afield as the US, New Zealand, South Africa and Russia, where he took some well-aimed potshots at the Kremlin – and was miraculously allowed to get on a plane and leave afterwards.
Also expect a full tent for Drogheda's very own Deirdre O'Kane, whose bulging CV includes starring in Moone Boy, being the voice of Gogglebox Ireland, hosting her own Sky Max comedy interview show, and joining Boy George, Jedward, Lyra and Aston Merrygold as one of the judges on The Big Deal talent show.
At EP, O'Kane will be drawing on her new Demented show, which according to one Edinburgh critic had her "dazzling the audience from start to finish."
While the likes of Neil Delamere, Jason Byrne, Jarlath Regan, Barry Murphy, Kevin McGahern and John Collearly need no introduction, we're really looking forward to our first live sighting of one of the rising stars of Ulster comedy, Diona Doherty, who wrote herself into the Sitcom Hall of Fame when she appeared as Ukrainian exchange student Katya in Derry Girls.
Also a resident panelist on BBC Northern Ireland's The Blame Game and part of the Soft Border Patrol crew, her stand-up includes ruminations on motherhood, male toxicity and her IVF journey with husband and fellow comic Sean Hegarty.
Advertisement
Crossing that soft border as well is Shane Todd, the Holywood (note the single 'l') sensation who's been packing arenas out in Norn Iron and also hosts the excellent Tea With Me podcast.
Indeed, a feature of the 2022 Comedy Tent bill is how many of its stars blew up online before hitting the live circuit. These internet darlings include Bernard Casey whose sketches featuring The Local Gossip, The Nephew and The Polish-Irish Barman have racked up close to ten million views; Killian Sundermann, the Jedward DM recipient whose Twitter hedge reviews are Pythonesque in their brilliance; Emma Doran whose You're Grounded podcast finds her locking parental horns with teenage daughter Ella; and Enya Martin whose aptly named Giz A Laugh Facebook has 359,000 followers.
Also on the 'highly recommended' list is Martin 'Beanz' Ward whose stories about growing up as a gay Traveller are as touching as they are marvellously chortlesome.
David O'Doherty isn't the only Comedy Tent star who'll be bursting into song with Abandoman delivering much of his set through the medium of rap.
Advertisement
The Irish Stand-Up Also Known As Rob Broderick was formerly a member of the same Channel 4 Alan Carr's Happy Hour house band as Craig David and has toured with pop behemoth Ed Sheeran.
A word-of-mouth hit in Edinburgh where her fan club includes fellow stand-up Josie Long, Dalia Malek will be telling us what it's like to have grown up Egyptian American while (very possibly) also referencing Kylie Jenner, X-rated Tinder selfies and veganism – and generally delivering magnificent bile with irreverent joy.
There's also a chance to discover Your New Favourite Stand-Up with Anna Clifford, Mike Morgan, Justine Stafford, Ian Burke, Andrew Ryan, Martin Angelo, Ryan Cullen and So You Think You're Funny? runner-up Shane Daniel Byrne among the Stradbally debutantes.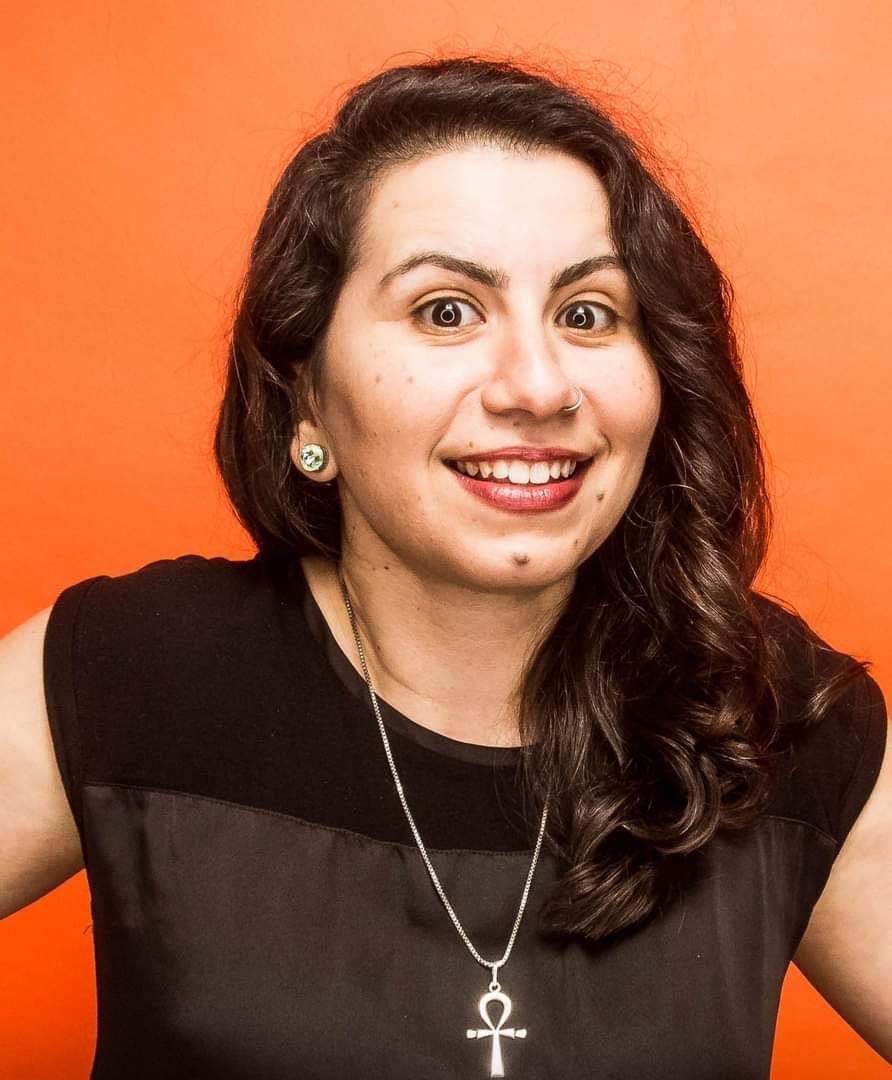 And that, we hasten to add, is just the tip of this year's Comedy Tent iceberg! Stay tuned – and get ready to laugh!
Read more Electric Picnic features in our new issue, out now.
Advertisement
RELATED
Lifestyle & Sports
23 Jun 22