The Official Bootleg Series Rumbles On
Despite the fact that the period was already covered on the rather good The Bootleg Series, Vol 5: Bob Dylan Live 1975 The Rolling Thunder Review back in 2002, The Mighty Zim and his people have decided to mine the same seam for Rolling Thunder Revue: The 1975 Live Recordings, which is due in June.
Capturing all the recorded performances from that tour, and some rehearsals, the set runs to 14 CDs and 148 tracks, which may seem a tad excessive, but chances are there'll be highlights collections released at the same time, as with previous editions of the series.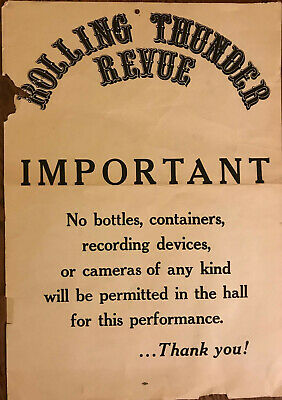 Dylan originally conceived of the tour as a way to connect back with audiences in smaller venues after 1974's arena jaunt with The Band, which he claimed not to have enjoyed, after the fact. Band man Levon Holm would later write "the tour was damn good for our pocketbooks, but it just wasn't a very passionate trip for any of us." The Rolling Thunder Tour began after the recording of one of Dylan's greatest records, Desire, and the sound of that album carried over into the shows with violinist Scarlet Rivera featuring heavily. Many guests/pals came along for the ride including Joan Baez, Roger McGuinn and T-Bone Burnett. They also picked people up as they rolled including Spider From Mars Mick Ronson - Dylan's use of make-up was slightly less successful than Ronson's former boss - although Bruce Springsteen and Patti Smith were busy with their own thing so turned Bob down. Smith did however, along with Joni Mitchell, show her face the odd time.
Advertisement
The set is being released to coincide with the arrival of Rolling Thunder Revue: A Bob Dylan Story by Martin Scorsese, a documentary which hits Netflix the same month. This isn't the first time Scorsese has gone after the man of course, he put together No Direction Home back in 2005, the best film about Bob Dylan that isn't called Don't Look Back. The documentary is set to include live performances as well as new interviews, and will surely incorporate some footage from Renaldo And Clara, Dylan's "difficult" - the last time it was shown in public, the cut was four hours long - and little seen movie from the original tour.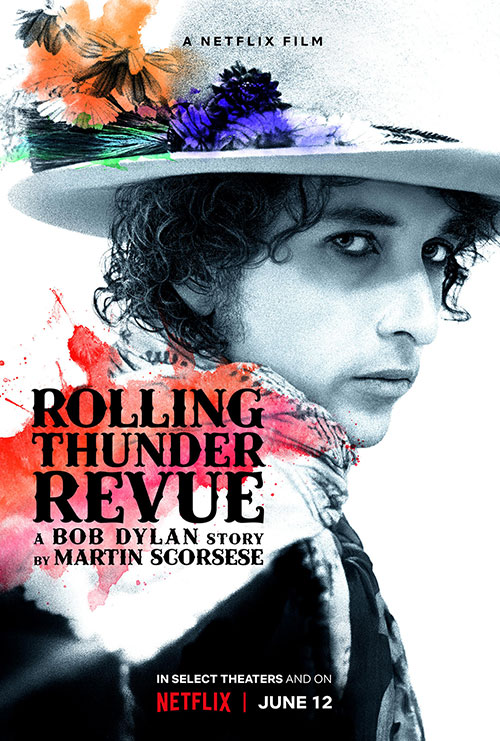 Rolling Thunder Revue: The 1975 Live Recordings is set to be released on June 7th, while Rolling Thunder Revue: A Bob Dylan Story should be available on Netflix from June 12th.
https://open.spotify.com/album/5CaLbGDGFhuhPKdxOokHmK?si=nIOd3FXxSR-RbErdyFjvBQ