CV Lunny performance of Currents, filmed at Poulaphouca Dam, to premiere on Hot Press YouTube
Stay tuned for the stunning, Wicklow-set premiere of 'Currents' on the Hot Press YouTube channel on Thursday, July 21 at noon. Make no mistake: it is more than a bit special...
Here at Hot Press HQ, we are delighted to be premiering a brand new live performance film featuring Irish virtuoso violinist and actor CV Lunny. The premiere takes place on Thursday, July 21, at 12pm (noon) on the Hot Press YouTube channel.
Titled Currents, the wonderfully atmospheric rendition of an original CV Lunny piece was filmed at Wicklow's Poulaphouca Dam, with the stunning surroundings offering an impressive background to the improvisational music piece.
Composed by CV Lunny, the performance also features fellow musicians Izumi Kimura, David Lacey and Niwel Tsumbu. The Currents film is part of a dual project, which will also see the release of a live performance film from Yurodny – to be premiered on Hot Press YouTube at noon on Tuesday July 26. The project was curated by Wicklow Arts Office in partnership with SoFFT Productions.
"We worked very closely with CV Lunny and producer Liz Kelly in creating a visual landscape that reflected the depth of their work," director Natasha Duffy says. "We had many Zooms and chats around how best to do this
"Once the location was chosen, we worked tirelessly to make it happen. The valve house at the dam has never been used as a location before, so it was really exciting to be the first people to film there. CV Lunny's work deserves this attention."
Advertisement
The film was recorded in January, on site in Wicklow by SoFFT Productions, and capture the beautiful setting of the Poulaphouca Reservoir for CV Lunny and company.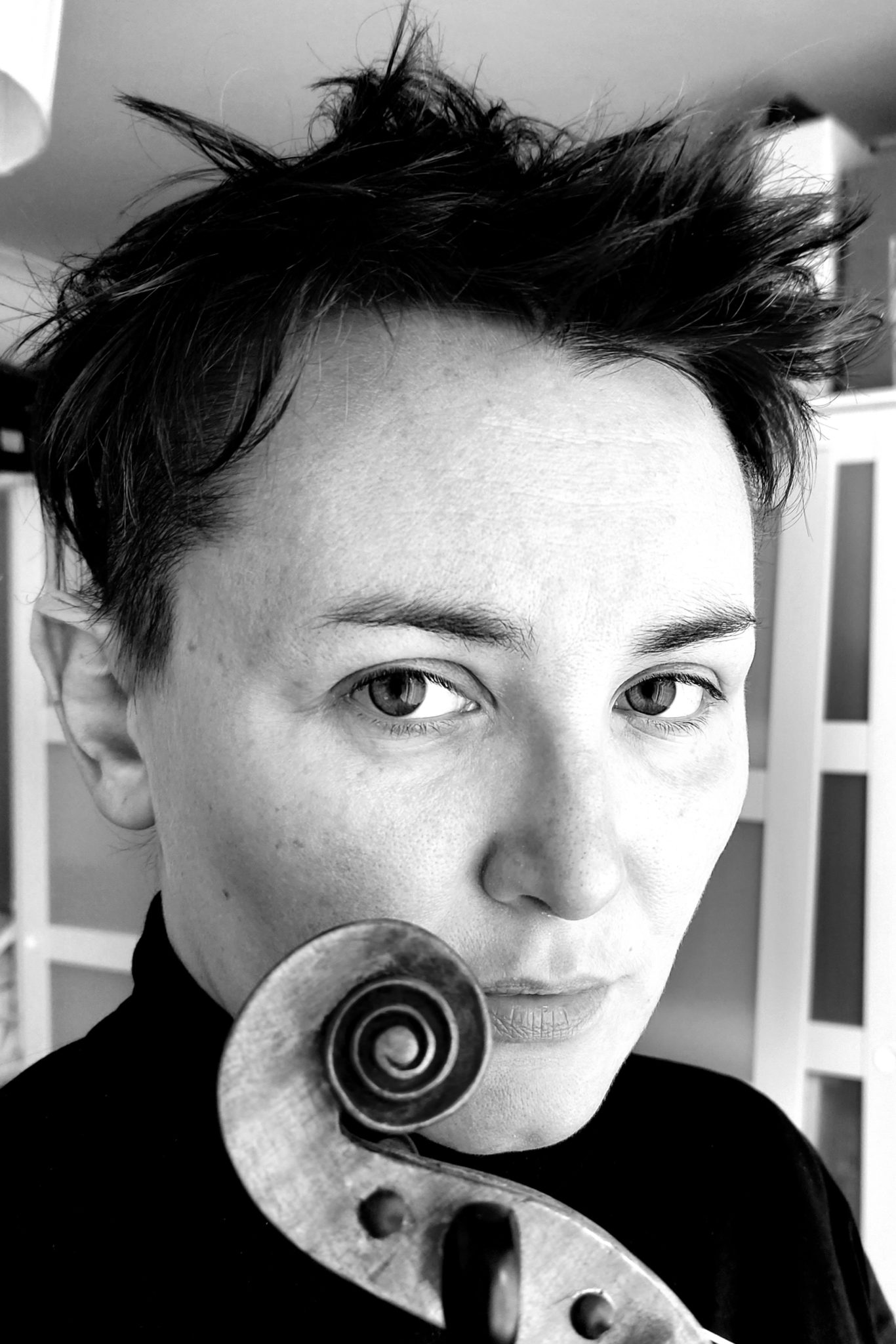 CV Lunny is based in Wicklow, and regularly creates music as a violinist, violist, vocalist and composer. Armed with experience in contemporary, classical, improvised and also folk music, they released their first album, 1943, in 2011. That enormously impressive debut LP was followed by Terminus (Conscientiae) in 2014.
A member of Yurodny and Fovea Hex, Lunny frequently performs with Crash Ensemble, solo as a free improviser and in free duo with Izumi Kimura. Lunny has ventured into classical and traditional genres, playing with artists from Nigel Kennedy to Sinead O'Connor.
From the age of thirteen, CV studied intensively with violin teachers around Europe, including Rimma Sushanskaya, Joji Hattori, Alexander Arenkov, Arkady Futer, Lara Lev and Vladimir Spivakov. Lunny has toured Europe, America and China as a violin soloist with the Dublin Philharmonic Orchestra.
Cora has also worked on albums and projects with a wide range of artists, including Damien Rice, Republic of Loose, Kanye West, Laura Sheeran, The Jimmy Cake, Camille O'Sullivan, Julie Feeney and The Blizzards. Cora's skills incorporate improvisation, composition, recording, viola, vocal and ensemble work.
You may recognise SoFFT Productions as the creative team behind Meath festival SoFFT Nights and Autumn Equinox event Until The Harvest Comes, which can also be viewed on the Hot Press YouTube channel.
Advertisement
Watch this space for further word on the Yurodny premiere.
Stay tuned for the premiere of 'Currents' by CV Lunny on the Hot Press YouTube channel this Thursday, July 21 at noon.