The 2020 line-up (before Covid took it all away) featured headliners Metronomy, Róisín Murphy, King Kong Company, Princess Nokia, Kojaque, Marc Rebillet and more.
Subverting expectations of a line-up led festival format, Body & Soul is set to launch the 2022 edition without naming its confirmed headline acts.
Taking place from June 17-19 at Ballinlough Castle Estate, this year's festival is instead inviting audiences to participate in an immersive and adventurous weekend full of surprises. Now in its 12th year, Body & Soul unfolds under an annual theme and this year it will be 'Betwixt & Between' - a nod to the concept of Liminality and the place in which we find ourselves after the last two years.
Following a two-year hiatus and some time out to rethink and reimagine - the pioneering festival of music and arts is flipping its usual format on its head, halving its numbers and doubling its curatorial commitment.
With just 5,500 weekend tickets being made available, the strikingly smaller 3-day event will be a grown-up affair and goes on sale this Tuesday 1 March at 9am, with the promise of an unparalleled creative experience still under wraps.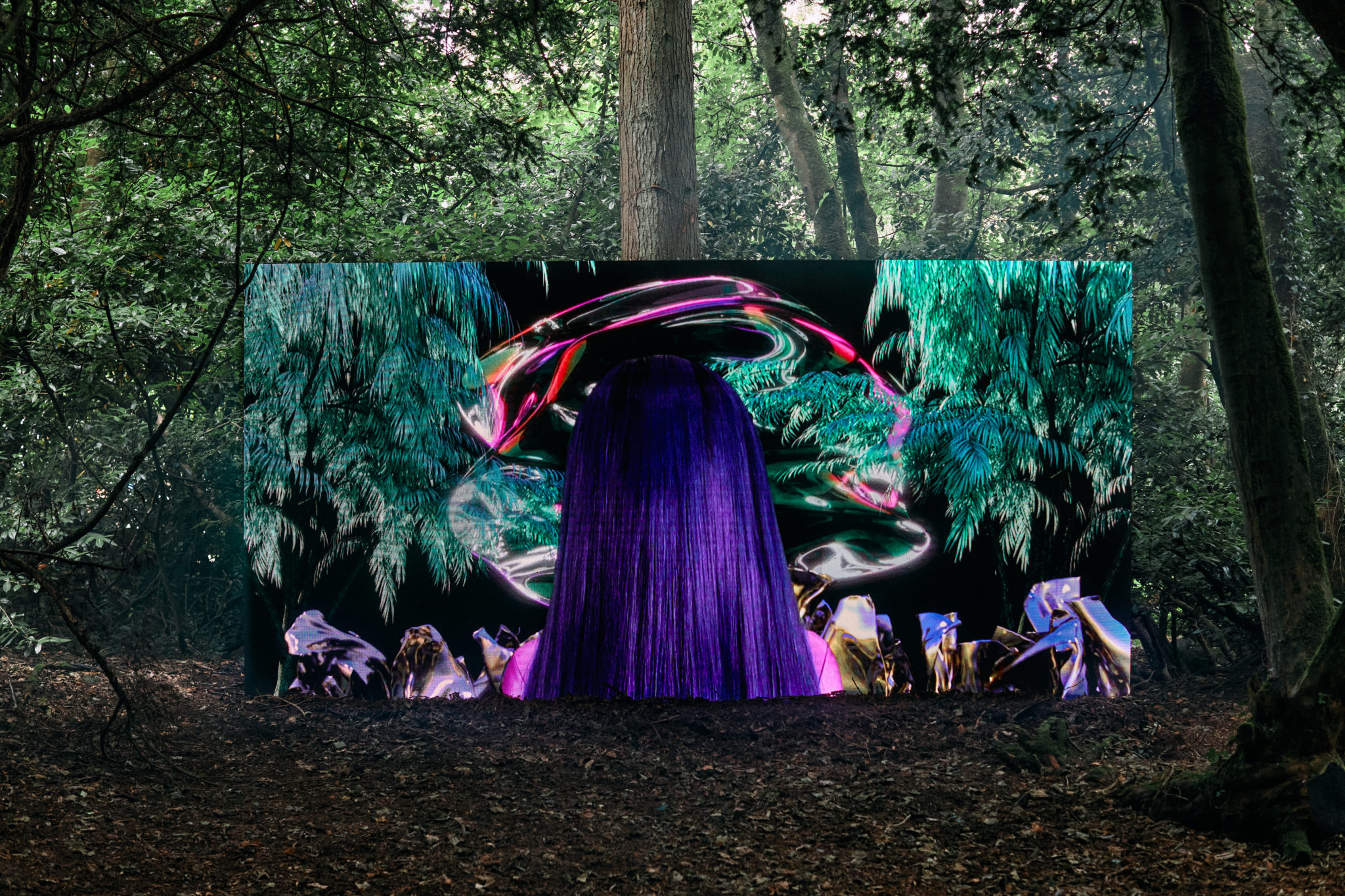 Advertisement
From secret stages to forest feasts, intimate performances and moments of transcendence, Body & Soul 2022 will place emphasis on collaboration. Fusing commissions of brand new work with music, dance, comedy, art installations, spoken work and performance, the meticulously curated festival will see a complete reimagining of its stunning grounds, which transforms the woodlands, lakes and gardens of Ballinlough Castle, Westmeath.
For the first time in Body & Soul history, the central 'meeting point' of the festival will be The Beacon Stage - a new, 35 foot tall, totem-like wooden structure. A 360 degree performance space with surround sound speakers, The Beacon features a 100 foot laser, which acts as a light tower by night.
The Body & Soul Main Stage will be under the spotlight at key moments across the weekend, hosting a carefully condensed selection of exceptional music performances. The festival hub will centre on the 'Avant Garden' - a tightly-programmed, 17th century walled garden dedicated to incredible food, and captivating live entertainment.
With a buzzing schedule of innovative music, from acoustic and jazz, to orchestral and electronica, the Avant Garden is where guests can expect the unexpected - from a 'First Tastes' dating experience, a drag brunch and mini restaurant with some of Ireland's most exciting chefs, to creative workshops, engaging talks, treasure hunts and the annual Masquerade 'Solstice' Costume Ball.
Food on Board will provide a celebration of magnificent Irish food, featuring refined treats complementing the imaginative interludes and original performances.
2022 marks the return of The Sanctuary, the restorative cornerstone of Body & Soul. Completely overhauled and redesigned, it brings a new wellness programme, incredible therapists and workshops, alongside indulgent hot tubs, seaweed baths and saunas.
The Woodlands will host a specially commissioned, site-specific art gallery with large-scale immersive environments fusing sculpture, video, performance and sound, along with the infamous Woodlands Stage and its very own party cabin in the woods.
Advertisement
Lakeside, Body & Soul is introducing an innovative, immersive symphonic experience by a world-renowned electronic music composer to Ireland for the first time. The specially commissioned, surround sound performance will transport audiences into different temporal spaces at intervals over the weekend.
Those who know the Festival, know that sustainability is a key factor. In 2022 it will be the first circular festival in Ireland, through a programme of recycling, reusing and repurposing all elements of the festival's production, with a five year plan to become carbon neutral by 2027.
Further details of special guests, unique commissions and a distinctly sparkling weekend experience will be revealed in due course on bodyandsoul.ie.
Avril Stanley, Director of Body & Soul, says: "For all the challenges, some enforced time out has allowed a new incarnation of Body & Soul to take shape and instead of just going back to our roots, we are instead cultivating shiny new ones. We are delighted to be returning this summer with renewed vision and the opportunity to harness the immense creative energy that comes from these transitional times."
The creative production house focuses on curating diverse experiences that celebrate life, music, culture and the arts. Winning multiple awards for innovation, sustainability and business, the female-lead team has launched numerous multi-disciplinary projects in its 20 year history, each one more ambitious than the last.
The festival cut its creative teeth during the 2010 recession, when wallets were light and creativity was in high demand. Since its inception, Body & Soul has delivered a sold out event year on year, growing from 1,800 attendees in 2010 to 15,000 in 2019 and continues to buck convention, push boundaries and put a premium on extraordinary participant experiences.
Advertisement
The event has previously played host to the likes of Nick Cave & The Bad Seeds, Glass Animals, Caribou, Kae Tempest, Jon Hopkins, Solange, Four Tet, Bonobo, Fever Ray, St.Vincent, Goldfrapp, John Grant, Spiritualised, The Villagers, Nicholas Jaar, Fat Freddy's Drop, Of Montreal, James Murphy (DFA), The Gloaming, Modeselektor, Chronixx, Iron & Wine and M83.
Early Bird presale: €200 + service charge
General Release: €250 + service charge
Instalment plans, Camper van, bus tickets and boutique camping available.
Revisit our review of the Saturday and Sunday of Body & Soul 2019 here.