The musical comedian announced gigs in Belfast and Dublin, his first Irish gigs since 2021.
Musician and comedian Bill Bailey returns to Ireland with the announcement of a 2024 UK and Ireland arena tour with stops in Dublin and Belfast.
The musical-comedy act will kick off at Dublin's 3Arena on 9th February, before visiting Belfast's SSE Arena on 10th February. Tickets will go on sale Friday, 29th September at 10 am on Ticketmaster.
The Black Books star and former Never Mind The Buzzcocks panellist has been a staple of British Comedy since his emergence almost 30 years ago. Titled Thoughtifier, the upcoming tour is described as such:
"At a point in our evolution when it seems as if we're sleepwalking into a world where humans might be redundant, and much of what we do can be done better and more efficiently by machines, what better time to celebrate our own flawed humanity. And who better a guide to lead us than Bill... To take us on a jaunt through the error-strewn, distracted, crumb-festooned, sometimes magnificent history of human thought and how it might help us survive in this brave new world. A magical, musical mystery tour of the human mind, along with some other pressing matters about whales, biophilia, unrequited love and other thoughts. Amplified With Music."
Advertisement
You can find more information about tickets here!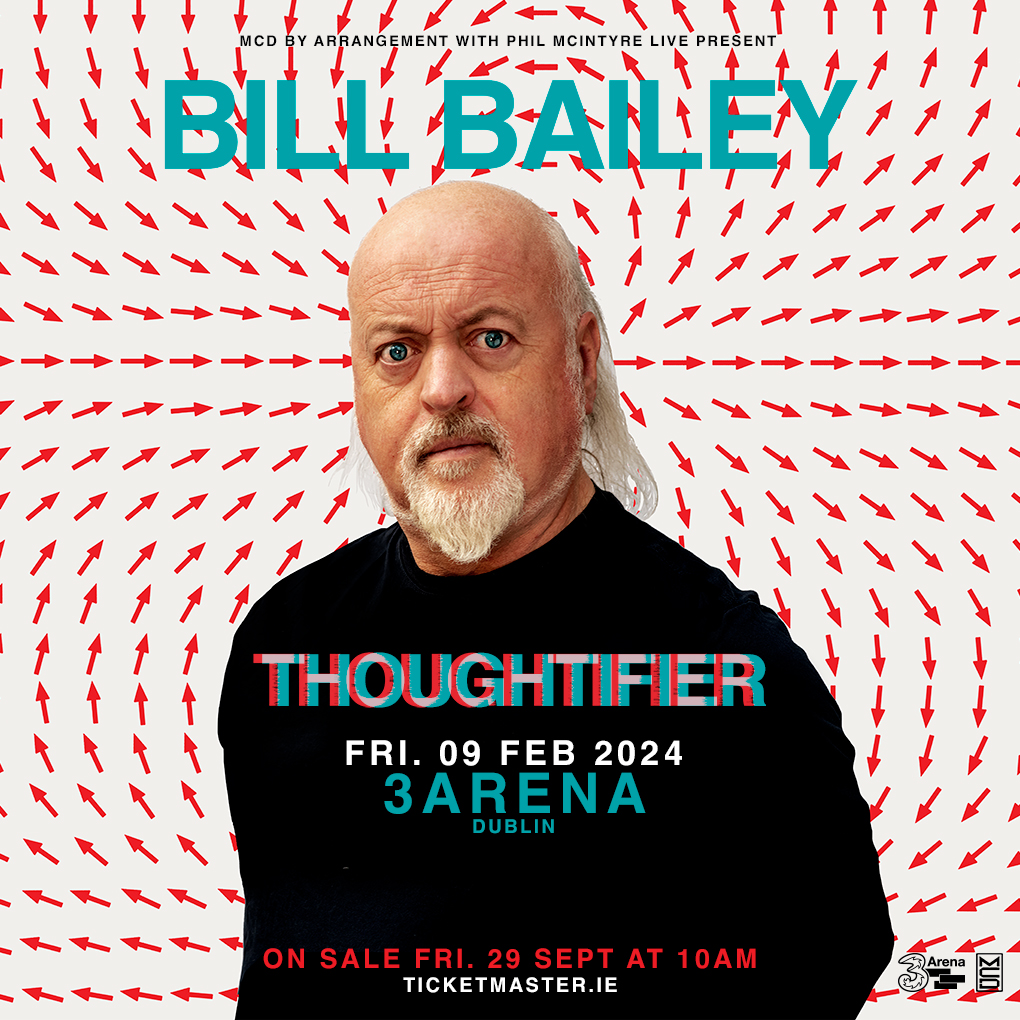 RELATED
Lifestyle & Sports
24 Nov 23