Farah Elle and the Resistance Choir will perform at St. Andrew's Community Centre this Friday (July 22) at 7pm, plus a talk from visual artist Tuqa Al-Sarraj.
Amnesty International Ireland has launched Picnics Against Apartheid in solidarity with Palestinians forced out of public spaces by Israeli authorities – just because of who they are. Often, the reason behind the move is because of something as simple as having a picnic.
This is just one example of how Israel enforces a system of oppression and domination against the Palestinian people wherever it has control over their rights. To help Ireland-based people do their part, Amnesty is hoping to raise awareness of Palestinian apartheid as a crime against humanity.
Friday night in Dublin 8, there will be an event to raise awareness of the situation in Palestine, with a performance from Farah Elle and the Resistance Choir.
The first community-organised picnic will be held at the St Andrews Community Centre in Rialto, with information on the current situation in the Occupied Territories, as well as a talk from visual artist Tuqa Al-Sarraj.
For more information, register for Picnics Against Apartheid and visit the event page here.
Advertisement
Earlier this month, Belgium, Denmark, France, Germany, Ireland, Italy, the Netherlands, Spain and Sweden issued a statement rejecting Israel's blacklisting of Palestinian NGO groups. It said Israel did not provide "substantial information" to back its allegations, stressing that a "free and strong civil society is indispensable for promoting democratic values and for the two-state solution".
The European Commission also recently resumed funding for the organisations after a months-long suspension.
The UN Human Rights Council had denounced the Israeli decision, as well, while Human Rights Watch and Amnesty International called the move "appalling and unjust" in a joint statement last year.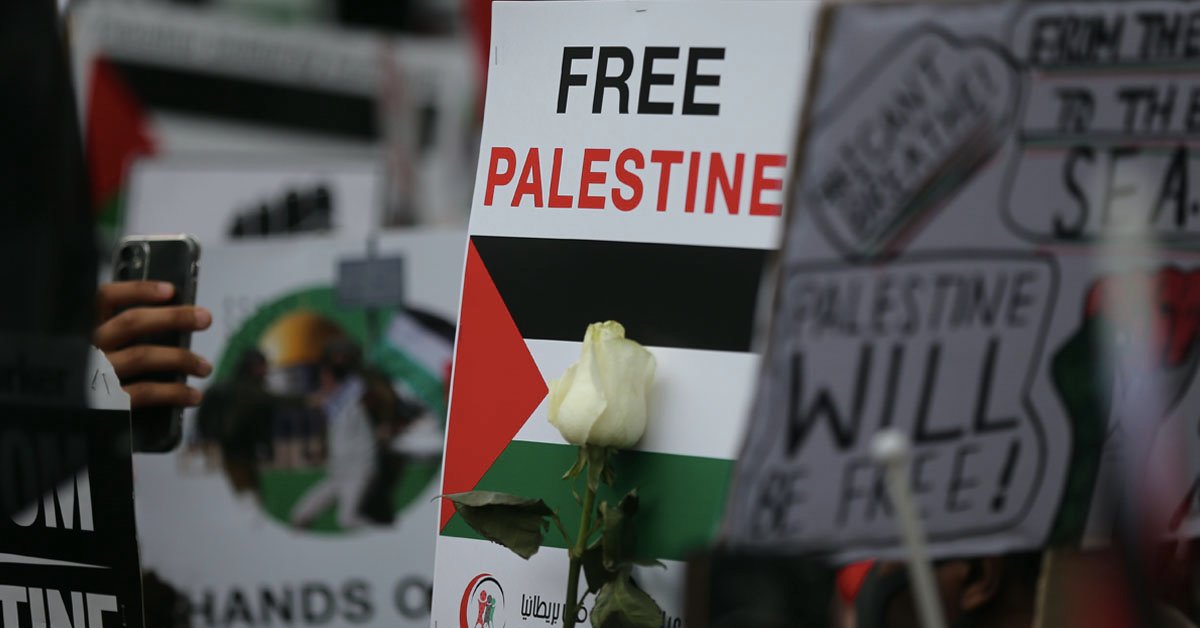 The up and coming Farah Elle recently released her new single 'Desert', accompanied by a mesmerising music video. The clip, directed by Abe Neihum, was shot in Irish locations Ardgillan Castle and Enereilly Beach.
This is the Libyan-Irish singer-songwriter's second single released this year after the April cut 'Play It by Ear'. Together, the tracks preface her first full-length album set to debut this autumn titled FATIMA.
On her newest song, Elle says "there's a story to this one. My phone was broken for 24 hours and nobody was contacting me because they didn't have access; which is actually a very rare thing to happen here in 2022. So, like that, along with the clarity and freedom of going about my day without a phone, I wrote 'Desert' in 15 minutes. It's the quickest song I've ever written and it's probably my favourite on the album. Something people don't realise about me is how introverted I actually can be. It's very difficult to balance that time and space into my schedule, as well as the expectations and pressure I put on myself to be the person I am.
Advertisement
"This song came straight from the root, during a much-needed moment alone," Farah added. "The deep listening, the peaceful silence, the stillness of calm water. The kind of solitude we finally achieve after we become so overwhelmed by the busy ways of modern life and outside energies. Then, when we catch that time & space to connect with nature & ourselves, it washes over us and recharges us."