From wild nettle pesto to fiery chilli biltong, Hot Press Scoffer-in-Chief Stuart Clark has a food awakening for you…
Clonakilty Veggie Pudding
Our tastebuds may on occasion have strayed, but we always come back to Clonakility's legendary Black and White puddings, which were first made almost 150 years ago in their picturesque corner of West Cork. Somebody extremely partial to them is Blur's Alex James who stocks up whenever he's in Ireland.
Sticklers for tradition they may be, but the good folk at Clonakilty have recently come up with a vegetarian version of their famous puds. Made from a delicious mix of oats, vegetables and distinctive spices, it has the same characteristic texture and aroma associated with the celebrated range, but is suitable for vegans and vegetarians alike.
Clonakilty Veggie Pudding can be enjoyed at any time of the day, and used to add extra oomph to falafels, veggie burgers and tacos. Created with the whole family in mind, it's free from artificial additives and preservatives, gluten-free and a source of protein and fibre.
clonakiltyblackpudding.ie
Snow Patrol Hot Sauce
Snow Patrol take back the chilli (ouch!) with their Great Taste Award-winning range of hot sauces, the proceeds of which go to the Music For All charity. Our fave is the comparatively mild 3/10 on the heat level Chocolate Habanero, which is yer only man in tacos and fab drizzled over vanilla ice cream too.
rockadoodledo.com/products/snowpatrol
White Mausu & ChanChan Rayu
It's a sign of the foodie times that Team Hot Press had a Zoom argument last week about who in Ireland makes the best spicy Japanese rayu condiment. The Capel Street jury being divided, we're giving joint first place to White Mausu and ChanChan whose respective Cashew Crunch and Mala Black Garlic Peanut Chilli rayus are things of gloopy beauty.
whitemausu.com / chanchan.ie
Roaring Water Sea Pudding
Vegan black pudding sounds like a contradiction in terms, but this West Cork blend of Irish Atlantic wakame, oats, buckwheat flour, lemon juice, olive oil and tamari has become an essential part of our alt. Full Irish.
roaringwaterseavegetable.ie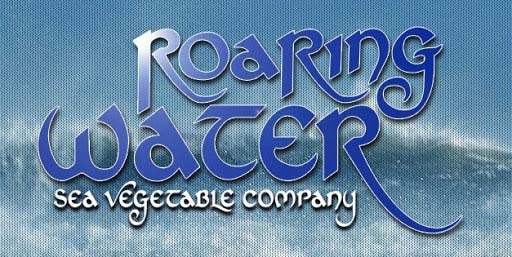 Bellingham Blue
Choosing a favourite Irish farmhouse cheese is like choosing a favourite child, but this Friesian raw milk blue from the wilds of Co. Louth just shades it. The winner of so many awards that the Thomas family have had to extend their mantelpiece, it's fabulous simply served with grapes and a glass of something equally full-bodied. Check out the interactive bordbia.com producers' map for more ways to get your fromage fix.
bellingham.ie
Rucksnacks Fiery Red Chilli Biltong
Unable to fly over to South Africa to stock up, we've turned to the Connolly family from Monaghan for our biltong, which turns out to be the real natural dried beef deal – albeit with a mighty chilli kick. Less mouth scalding but just as good is their Turkey Jerky, which sounds like a Weezer song title.
rucksnacks.com
Killybegs Catch Chip Mate
If you've cut down on your trips to the chipper, fear not, because this non-brewed take on vinegar is probably what they use for sprinkling purposes. From the same Donegal briny happy people comes Wild Irish Tuna in Olive Oil, which at €29.95 per kg isn't cheap but puts John West firmly in his place.
shinesseafood.ie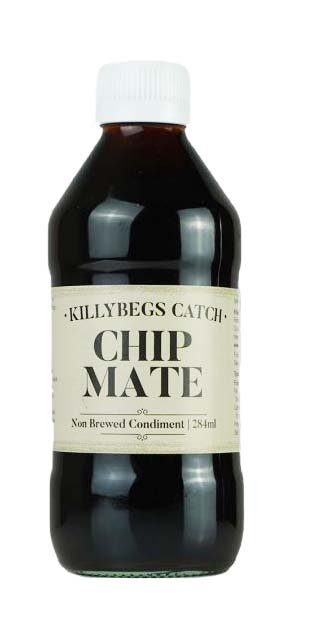 Wild About Nettles Pesto
The result of Falconer family foraging sessions in Monamolin, Co. Wexford, this hedgerow and home garden alternative to traditional pesto is fabulous stirred into pasta and at €4.50 a jar won't, ahem, sting you in the wallet.
wildabout.ie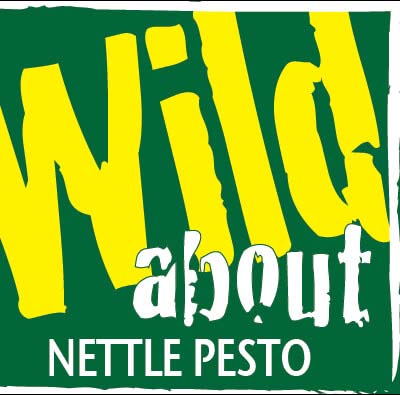 Le Skinny Chef French Onion Soup
A pre-lockdown fixture in many a farmers' market, exiled Gaul Aymar Gourdet rustles up a French Onion Soup, which will immediately have accordions playing in your head. As is the traditional way it contains meat stock so your significant veggie other will have to go without.
leskinnychef.com
Clinton's Farmhouse Cheddar & Red Onion
With the greatest respect to Taylo, Keogh's and O'Donnell's who also do the crisp thing really well, it's these Skerries snackables, which are currently threatening our waistlines. Serve between two slices of liberally buttered batch bread for the ultimate sarnie experience.
clintonsartisancrisps.com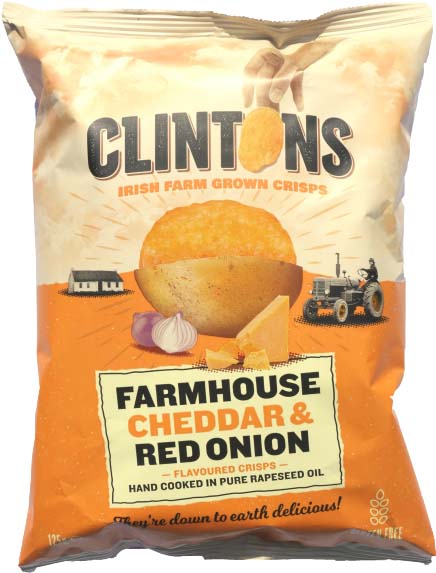 Pizza da Piero Pizza Bases
Treat yourself to an authentic slice of Italian life with one of master-baker Gianpiero De Vallier's stonebaked bases, which are crying out for passata, mozzarella of the buffalo persuasion, a glug of olive oil and lots of fresh basil.
pizzadapiero.ie
Muckross Creamery Crunchy Caramel Pecan
One of the things we don't miss about going to Italy on our holliers is the ice cream because ours is just as good as theirs. Our favourite changes all the time, but we're currently in mad passionate love with this wondrous creation from John Fleming who has his own dairy herd to call on when churning up the Killarney farm's multiple award-winner.
facebook.com/muckrosscreameryicecream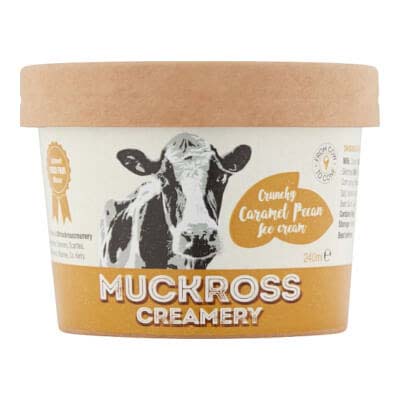 Mama Nagi's Keralan Coconut Chilli Paste
One trusts that Mindi Keane regularly thanks the original Mama Nagi for letting her use her finely honed recipes, which allow you to whip up restaurant quality Indian food at home. Stick some Bollywood on the hi-fi, pour yourself a large Cobra and, hey presto, the perfect curry night!
mamanagis.ie

James Whelan Dripping
Whether you're frying a steak, roasting potatoes or slathering it on to crusty bread like lardo, this traditional beef dripping will have you mooing with delight. Their Tipperary cured pancetta is ace too.
jameswhelanbutchers.com

Wild Wok Pork, Prawn & Chinese Chives Gyoza
Made the traditional Japanese way in Wicklow by Vincent Zhang, these little parcels of dim sum tastiness are now available nationwide courtesy of SuperValu who know a good dumpling when they taste one.
asianartisanfood.ie