You still have time to enter! To be in with a chance of wining this fantastic prize, simply fill out the form below!
To celebrate the launch of An Post's set of U2 stamps on October 15, we're offering you the chance to win a spectacular special collection pack – including a booklet of four U2 stamps; a miniature sheet with U2 stamps; a souvenir sheet with a special U2 stamp; and a first day cover souvenir sheet with special U2 stamps.
The new U2 stamps and stamp booklet will celebrate the global impact of the iconic Dublin band through the decades, with stamps representing four of their iconic albums: The Joshua Tree (1987), Achtung Baby (1991), All That You Can't Leave Behind (2000) and Songs Of Experience (2017).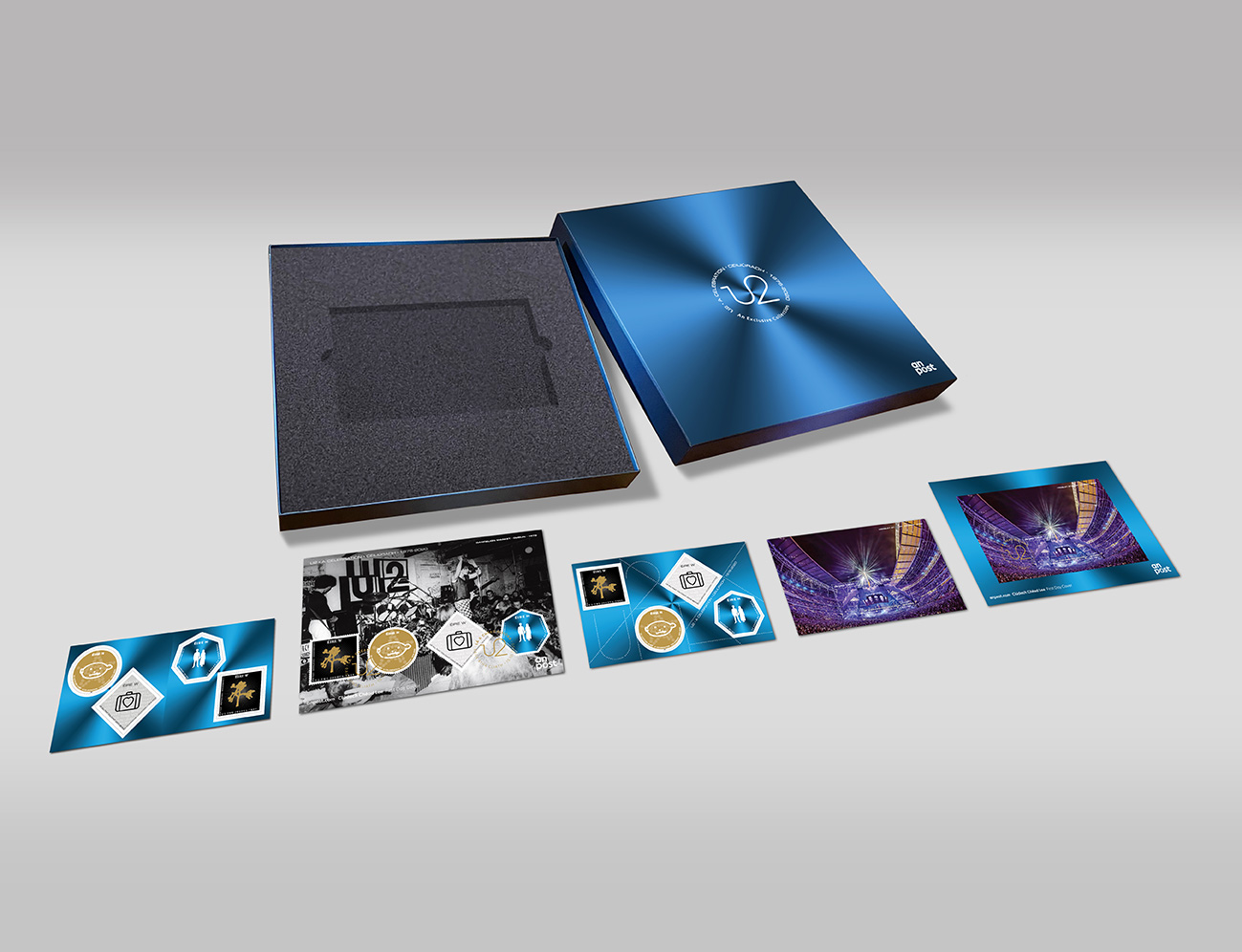 The stamps were designed by U2's long-time designer Shaughn McGrath, in collaboration with the band – and are a must-have collector's item for any U2 fan.
We have five special collection packs up for grabs – two of which are being used in a separate special competition for those who pre-order the new U2 Special Issue of Hot Press here! So, you can increase your chances of winning by pre-ordering now! If you don't get a chance to pre-order the issue, you can still enter here to have a chance of winning one of the remaining sets.
To be in with a chance of winning this fantastic prize pack, simply fill out the form below:
RELATED